Prestige, functionality and accessories at the Motor Show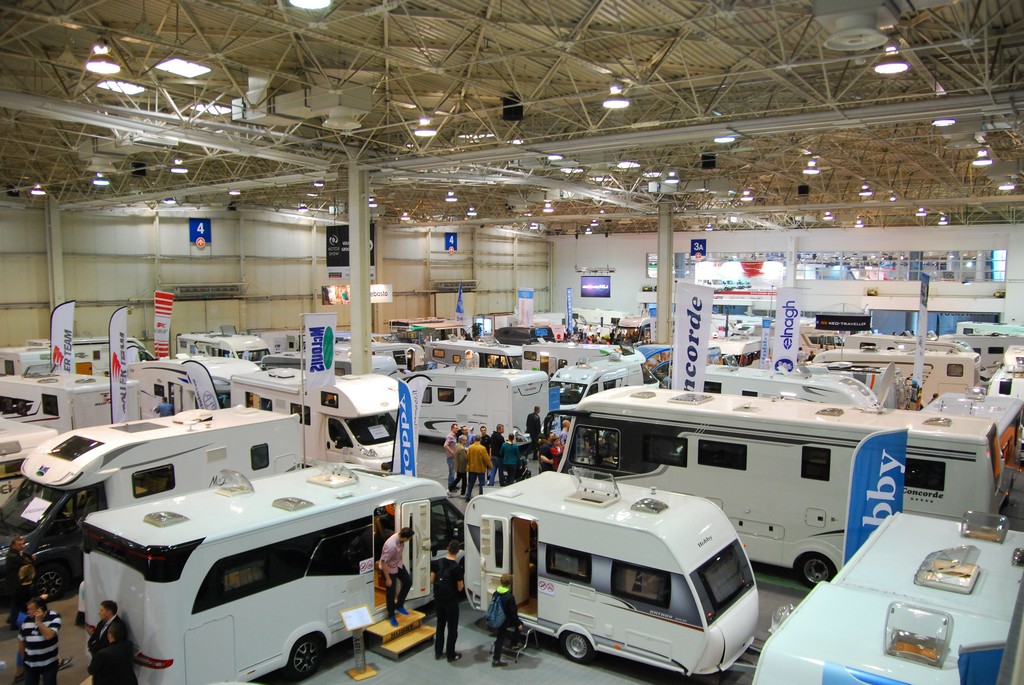 A few months ago, we wrote about the great importance of the automotive fair, especially for people who are currently looking for a motorhome, caravan or all kinds of caravanning / tourist equipment . Even long hours of comparing the offers of individual companies on the Internet will not bring a similar result to the visual assessment of each of the models we are interested in. The choice of the perfect equipment for us could be helped by a visit to the Motor Show in Poznań - where it was possible to check, configure and finally order a specific model in a few hours. We could also buy or at least choose the right accessories in the caravanning hall (furniture, dishes and many more).
I must admit that the camping hall was very carefully filled by the exhibitors, unlike the others. In the second part, .
For customers looking for something other than campers, Hobby and Knaus caravans, the products of the aforementioned brand were a perfect alternative. A very interesting design has been combined with exemplary interior ergonomics , which cannot be said about many competing models. The whole was finished with great attention to detail and durability . Among the several dozen motorhomes gathered at the fair, the most interesting part was the S-Camp offer, which brought a luxurious Concorde motorhome to Poznań. This almost mobile apartment was built on the chassis of a truck. Inside, the highest quality materials are gathered together with extremely rich equipment - of course, when ordering this model, the customer can request almost any equipment.
For caravanning enthusiasts who want to adapt a delivery vehicle to a full-size camper , the company Eba Camp - the author of high-quality bodies and dismantled residential containers - has created its offer. We can install them on both delivery and crossing vehicles of various types.
This year's Motor Show was also visited by Benimar - a camper manufacturer. The stand of the manufacturer of holiday flats on wheels attracted attention not only because of the Ford Transit , which is atypical for the industry, as their basis. When visiting the interior of Benimar motorhomes, we could hardly find any underdeveloped elements - the biggest one was the Ford cockpit, not very carefully made. In each of them, the living room has graced us with space, ergonomic layout and precise workmanship , which without a doubt will bring the brand many new customers on the Vistula River. In the future, we will certainly tell you more about Benimar motorhomes.
I follow the latest trends in the automotive industry, not only in caravanning
Enjoyed reading this article? Share it!