How to build a Camper Park?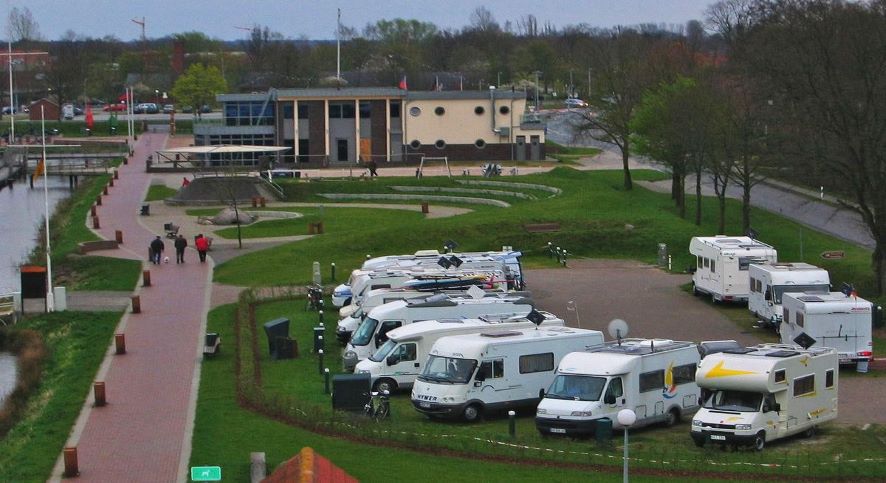 Caravanning in Poland is experiencing a real boom, and a camping or motorhome-friendly place may turn out to be a profitable business. In many places, the lack of infrastructure is huge, and a large crowd of fans of this form of recreation is ready to pay for the necessary amenities. Is the investment in Camper Park or camping profitable and is it an easy idea to implement? What should you remember about? What challenges should you be prepared for? Of course, it is difficult to present a ready-made recipe and consider the success of each place as repeatable. However, it is worth getting acquainted with the guide, co-created with an expert, who will help us highlight the topic.
Interview with the founder of the CAMPER SYSTEM company
How do you rate the development of caravanning and infrastructure in our country?
The number of planned investments is considerable, some of them, apart from caravans and campers, also include tents. There is also a growing awareness in this regard in communes and local governments. As part of external funds obtained by the public sector, parking lots are built or OSiRy modernized, and at the same time, motorhome service stations, places for them, and even entire campsites are planned. At the moment, I myself have knowledge of 5-6 such investments that have valid building permits. Świnoujście is an exemplary project of this type.
In the city, most car parks are not parked for motorhomes - instead, you can use the campground and the marina with a large area for motorhomes (2-3 hectares of green areas in the vicinity of the port). Parking without connections costs PLN 40 per day, in addition, there is a public service point available at any time of the day or night. We will discharge gray water and sewage free of charge, and we will pay for filling fresh water or electrical connection at the boatswain's office. Importantly, the fresh water filling station is open all year round.
This is what it should be like across the country - all you need is a cool place and basic traveler-friendly infrastructure.
What does your company do and how do you help investors?
We are a manufacturer of camping and marina equipment . Products and solutions are developed by us and manufactured in Szczecin from scratch. We have a network of service technicians scattered all over Poland. Basically, we are able to guide the investor through the entire process - from the idea, through the design, to obtaining a building permit and, of course, the implementation itself. We work with an architectural office with extensive experience in designing this type of space. We have friendly, experienced construction companies that can offer the implementation of the entire project in the "turnkey" formula. It should be noted that the counseling itself is an extremely important aspect. We help to analyze the potential of a given plot, taking into account the local spatial development plan or building conditions.
We must remember how important it is to develop utilities, especially the sewage connection. Building infrastructure based on sealed tanks is an amazing obstacle in the case of motorhomes. Sewerage is an indispensable factor as there is a lot of fluid and waste. As a rule, there is no problem with the toilet, because we are talking about just a dozen liters of waste, but the problem begins with gray water, the amount of which is usually already considerable. In addition, the catchment plate (standard dimensions 5x5 m) is characterized by the fact that it "catches" large amounts of rainwater, which in the case of septic tanks will undoubtedly contribute to faster filling and generate additional costs.
As part of the concept we are preparing, we plan the number of places on a given plot, we define the rough cost and scope of work. It is at this point that the investor is usually able to answer the question of whether he is in or abandoning the idea. Calculating the number of parking spaces and their forecast occupancy at this stage additionally shows the potential profit from this business. The next step is, of course, paperwork, i.e. the entire path that must be followed in connection with consents, environmental agreements, design and opinions required by separate regulations or local law. The architect's work ends at the stage of issuing a final building permit.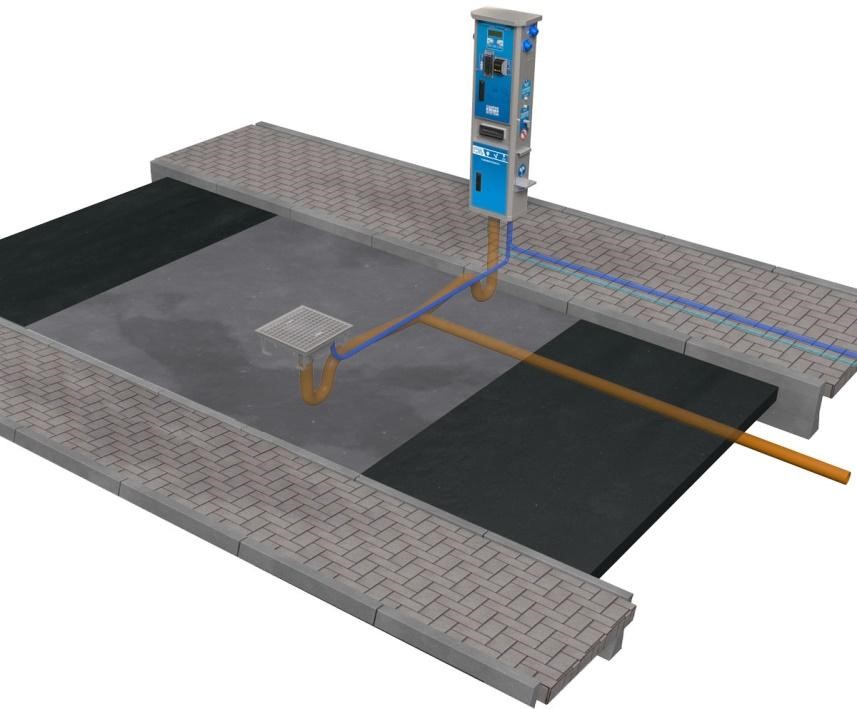 Is it worth investing private funds and starting a business in this industry?
If we have a free one million zlotys - then of course yes. However, if we do not have a plot for investment, and our budget is 300-400 thousand, which are to be used to develop a potentially profitable business, then you need to think carefully. The plot itself, depending on the location, may cost an average of 300,000 - it should be noted that the spreads in this respect on a national scale are huge. In addition, we will face costs related to the project and permits, possible fencing and land development. There are large companies that have free resources for such additional investments. Investors with a slimmer portfolio who see this business as a golden mean should rather look for another form of investment. Certainly, for entities already conducting tourist activity, expanding the infrastructure with motorhomes in mind is a great idea.
What external financing sources can private / public investors use?
This year, a new perspective of ROP (Regional Operational Programs) starts. I have obtained confirmation from many marshal offices and tourist organizations that programs related to caravanning and mobile tourism will surely appear. The subject has been recognized at the EU level and we are hopeful. In the voivodships themselves, support may also be offered by LAGs (Local Action Groups), which call for applications covering this type of investment, if not in full, then at least partially.
In terms of financing, leasing may be interesting for many interested entities. Our devices are demountable and are not permanently attached to the ground. In recent days, I was also contacted by a Polish think tank interested in cooperation involving the subscription form of lending our devices. In such a case, the customer will buy a service consisting in assembly, lease and servicing of this infrastructure. This form of rental may end with the purchase of devices and further service cooperation or replacement of devices with new ones. It seems to be an ideal form of cooperation, for example, with communes that do not have to conduct complex tender procedures and buy fixed assets, but can only order a service / service for a specified period of time, including their assembly.
What is the approximate time and cost of creating a camper-friendly place?
In terms of time, we must again emphasize that papermaking is an important factor. On average, we assume a period of 6 months to obtain all permits. However, there are investments such as the one carried out in the Tatra National Park, where the same arrangements with RDOŚ and VIEP last 9 or more months. If someone makes a decision in winter and plans to open a campsite in the spring, they must be very determined and have all the formalities taken care of, or ... take over a ready, working facility.
The time of a carefully planned investment in favorable circumstances is about a year. In terms of costs, of course, everything depends on the assumptions and functionality of the facility. In order to be able to better illustrate the approximate cost, we decided to develop a model concept assuming the arrangement of 15 motorhome places within such a campsite, as well as an office and sanitary container. The calculation resulted in the amount of PLN 300,000 without the purchase of land.
What legal form is the most advantageous from the point of view of conducting this type of activity?
The Act on hotel services specifies the requirements for individual categories of facilities. Camps belong to the same group of facilities as hotels. The term campgrounds, in turn, includes several types of facilities, the basic of which is a campsite, which is also an object with the lowest requirements (such as a fence, one toilet or an entrance gate).
Camps can have a different standard - the requirements for classification to individual categories are specified in the provisions of the Act. In addition to the campground, wanting to offer services for mobile travelers, we have one more scenario - basing the business model on the idea of a parking lot. Local law, the size of the plot and its vicinity are important here. Sometimes it will be possible to open the campground, but not the car park, and vice versa. The role of the architect who will plan the building based on the regulations is extremely important. You should be aware that, for example, a camping site can be built up to the plot border (parking lots may almost touch the fence).
In the case of a car park, the larger the object, the larger the "band" around it must be free. Hardening a large area also requires drainage and rainwater separators. Every possible option should be carefully analyzed and a number of factors should be taken into account.
I feel best in the form of trade fairs and meetings with enthusiasts. Technical freak. In my life I have dismantled many motorhomes for the first time. Fan of large vehicles, mountain biking and traveling without weight and financial restrictions. At CampRest, I am responsible for all publications on automotive topics.
Enjoyed reading this article? Share it!