Karmann - comfort in a small space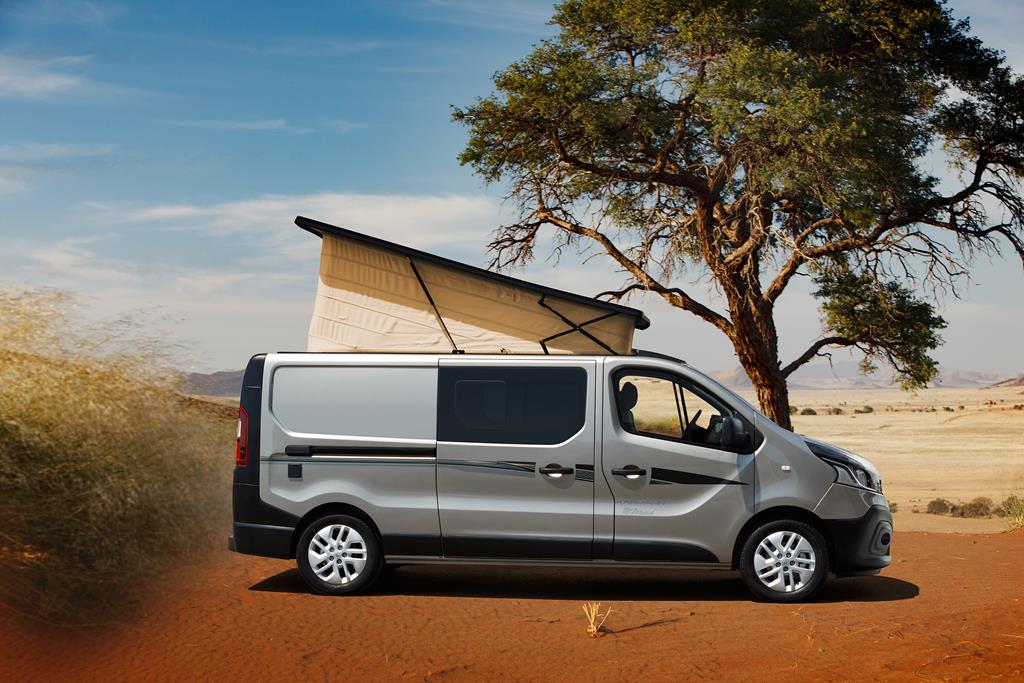 Karmann Mobil is a German brand belonging to the Eura Mobil group. However, while the parent company focuses on large motorhomes, Karmann offers small and large motorhomes , enriching their interiors with very practical values.
In line with the brand's new strategy, Karmann is moving towards modular equipment . Generally, each model is to have very similar, rich equipment and be based on similar interior layouts, and the differences between them may mainly concern such details as, for example, furniture styling .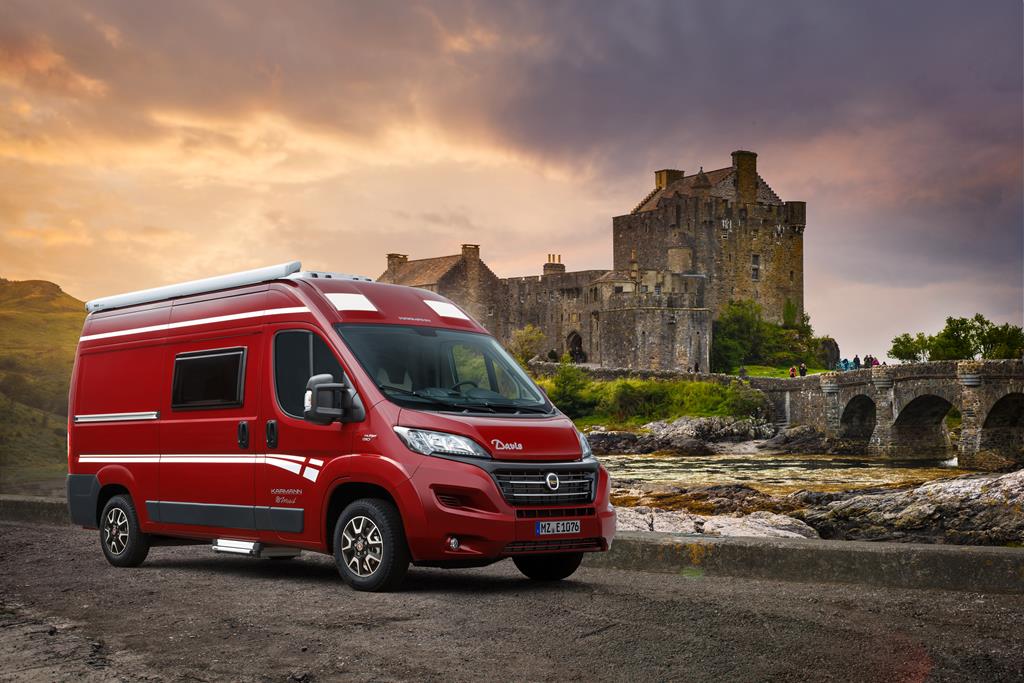 For example, Davis Viva motorhomes (based on Fiat Ducato) attract attention in the interior with their simplicity and colors associated with natural materials, which may turn out to be attractive mainly for younger customers. The Davis Glam version, on the other hand, is characterized by a more luxurious finish of the furniture - we can find here more high-gloss surfaces, curves and elegant accessories.
However, the differences in price between the two models (1000 euro) result not only from the use of other furniture, but also, among others, The installation of a Midi Heki roof window on the Glam and an improved heating system.
Davis 600 - small as big
Speaking of the Davis model, it is worth mentioning the new Davis 600 variant with a length of 5995 mm. Although the vehicle is not very large, there is room for three beds (including two fixed ones) and a large bathroom with a shower. The spaciousness in the toilet part was possible, among others, by thanks to the installation of a folding washbasin . The bathroom door is mounted on a rail - by using the toilet, we expand the bathroom space at the expense of the transition between the living and sleeping areas.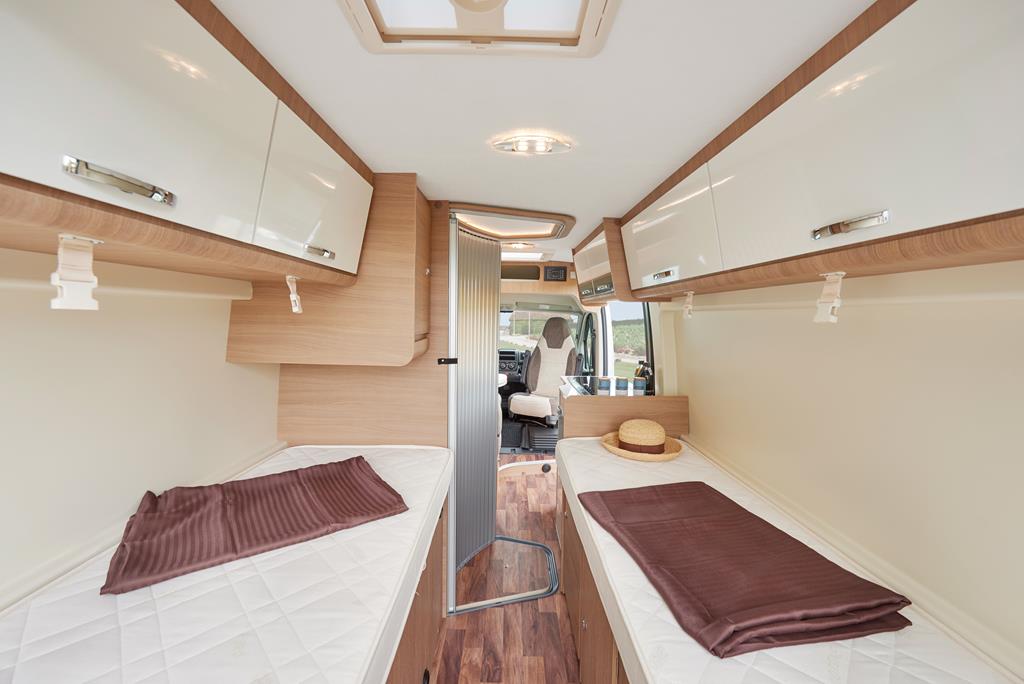 There are two storage boxes under the bed on the passenger side - when we take them out, we get one large space for transporting bulky items. Note also that all Karmann models have a swing door at the rear of the vehicle at their disposal.
In the Davis Viva 600 model, as standard, we will receive, among others 80-liter refrigerator, 100-liter fresh water tank and 90-liter waste water container. Prices in Germany start at 41,500 euros .
Colibri, or "Renówka" with a raised roof
For a similar price, we can also get a very interesting Colibri model, a camper van based on the Renault Trafic . A 4,999 mm long vehicle is available for 40,950 euros , while a longer version of 5,399 mm is also available for 2017, for which you have to pay extra 1,000 euros.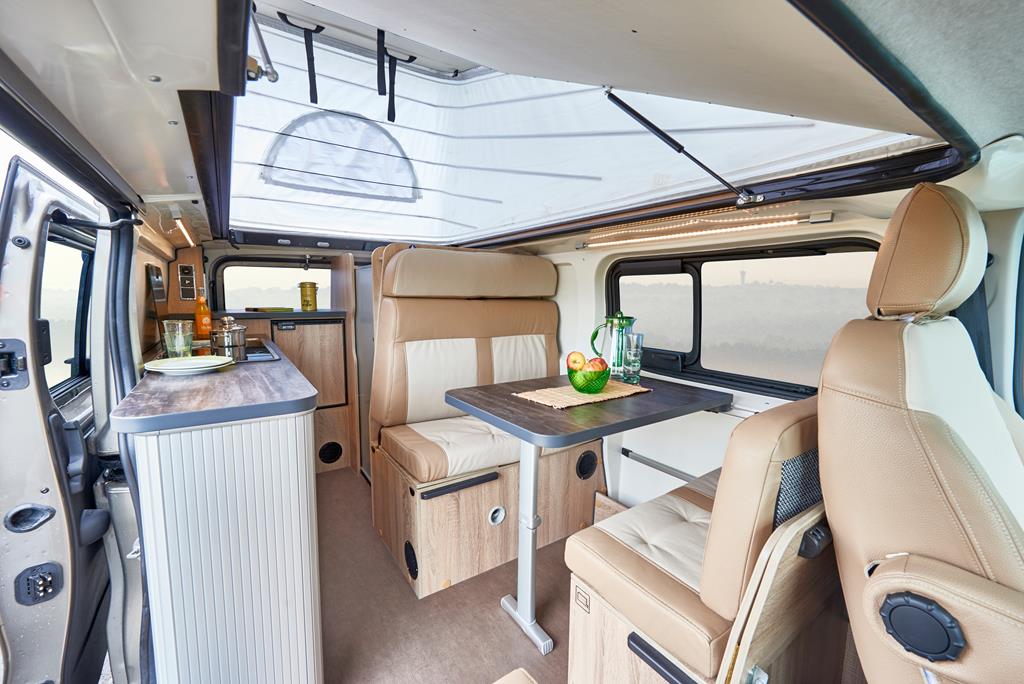 The originality of both variants is evidenced by the retractable roof - just at the top there is a double bed. If necessary, the central part of the seats can also be used as a second sleeping place.
In the longer model, it was even possible to find space for a small bathroom with a shower - it is located in the rear of the vehicle. The longer wheelbase made it possible to use a 68-liter water tank (55 liters in the smaller model) and a 100-liter waste water container (in the smaller one - 30 liters). Optionally, the car can be equipped with diesel fuel auxiliary heating.
And finally, one more advantage - because Colibri uses engines with a capacity of 1.6 l (from 120 to 145 HP), when bringing such a motorhome to Poland, we can count on a lower excise tax .
All in all, Karmann has a lot of practical solutions to offer at a price that many customers may find affordable. The greater the pity that so far in Poland vehicles of this brand are little known - in our opinion, it is worth taking an interest in them.
Sometimes it is better to get lost than to ask for directions too much. Aldous Huxley
Enjoyed reading this article? Share it!