Morelo Loft 82LB - a compact colossus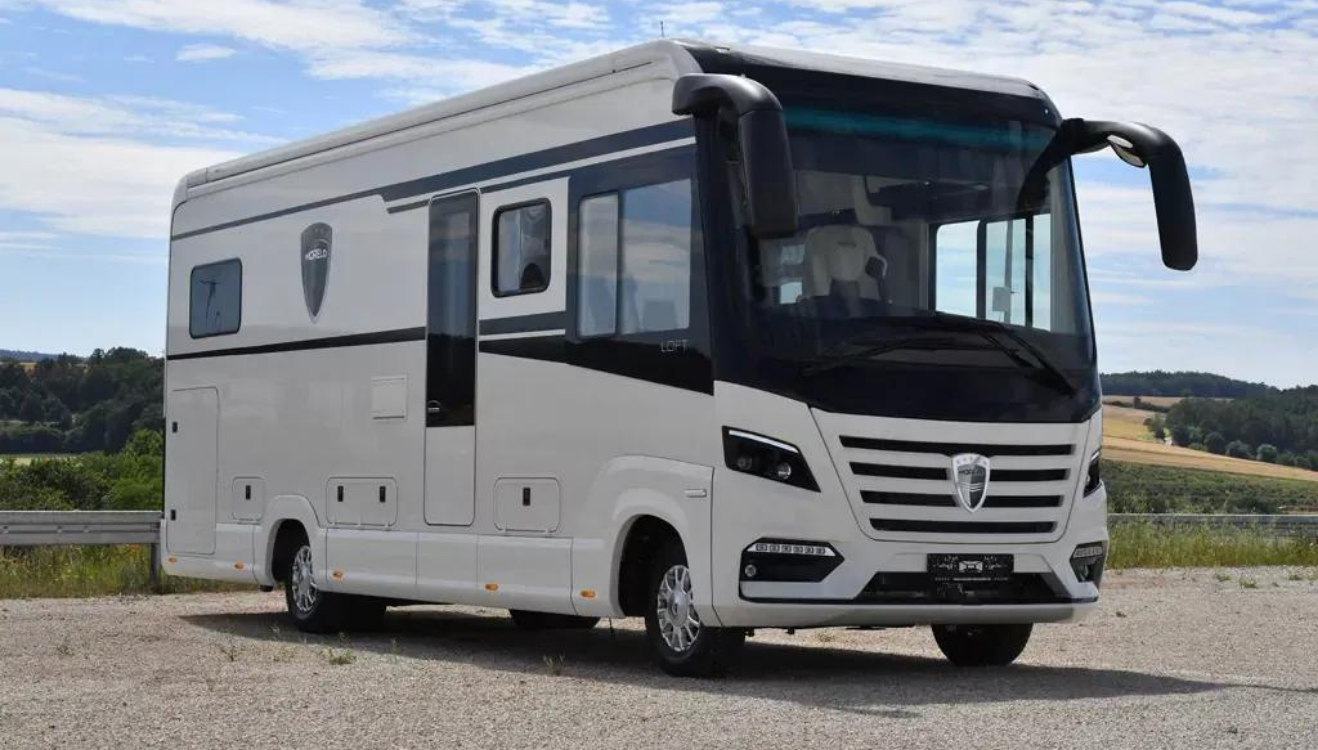 The 2022 model year is another breath of fresh air for the Morelo brand, and the Loft series invariably leads the way in the premium class as the object of sighs of XL format fans. It is a perfect compromise between the functionality and comfort of giant "liners" and the agility of more compact designs. In the latest version, it looks even more elegant and spacious. Today we will look at the Loft 82LB model in a really thoughtful configuration - the one chosen by an experienced traveler who does not compromise on independence on the road and focuses on comfort, while appreciating mobility and compactness of the structure. Come on board!
Technologically refined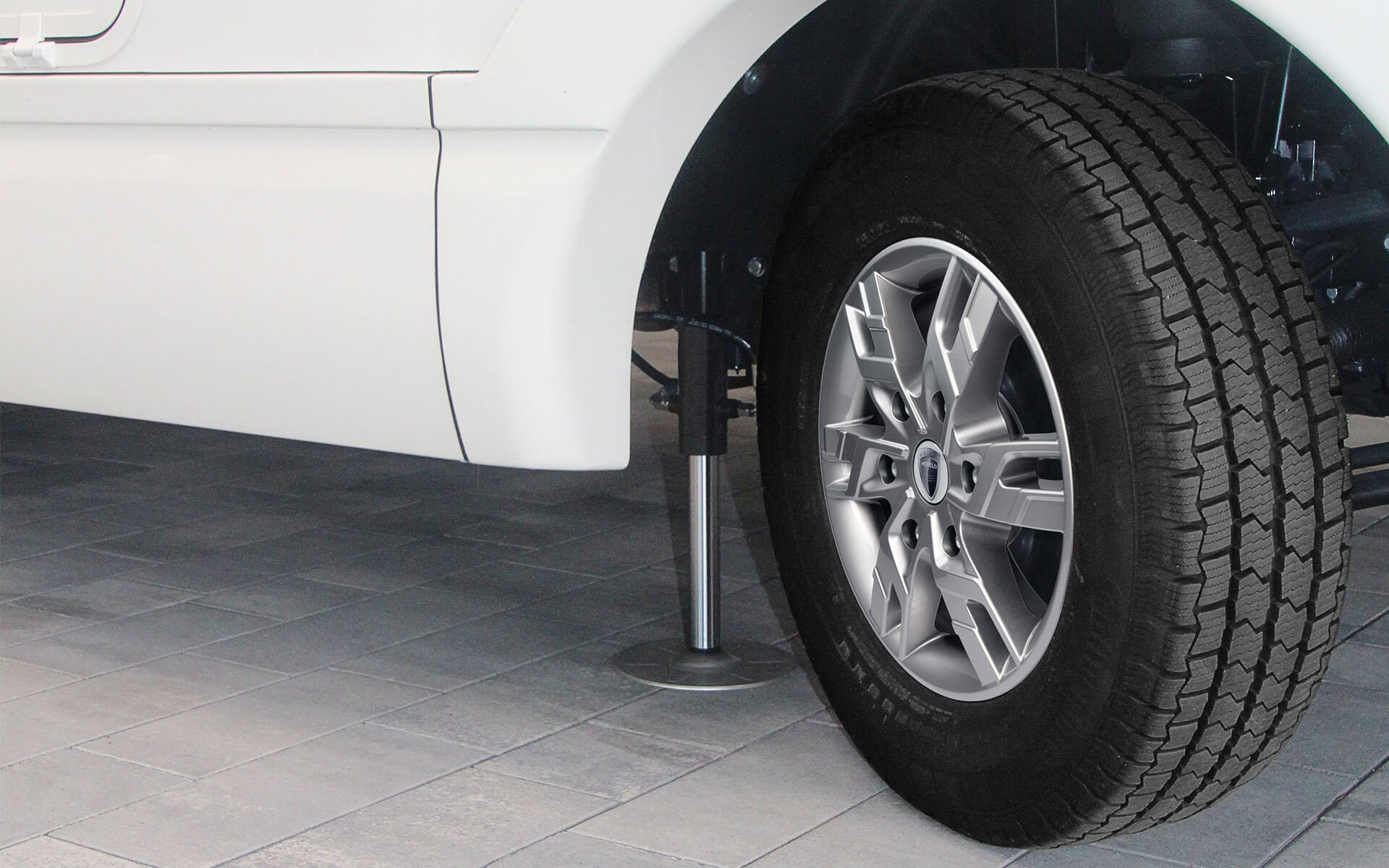 The car has a factory approval for 4 people and in terms of active safety it offers a wide range of elements: electric handbrake, emergency braking assistant, active cruise control, lane keeping assistant, ESP with Traction Plus system and electronic tire pressure control. Road stability is enhanced by the front axle, which is 20 cm wider. The LED lighting on the front and rear is a matter of course, but those in Morelo are insanely beautifully designed and blend in with the body in a phenomenal way. The technological refinement can be seen especially in terms of the suspension and chassis. The air suspension of the rear and front axles allows us to overcome unevenness (especially transverse), level the car during short stops or modulate the height of the rear when entering, for example, a ferry. An extremely useful element of the equipment is also the automatic leveling system when parked. The integrated digital "spirit level" will ensure the perfect positioning of the vehicle and will allow you to function inside without the so-called "Rocking" caused by, for example, wind or movement on board.
Palace for four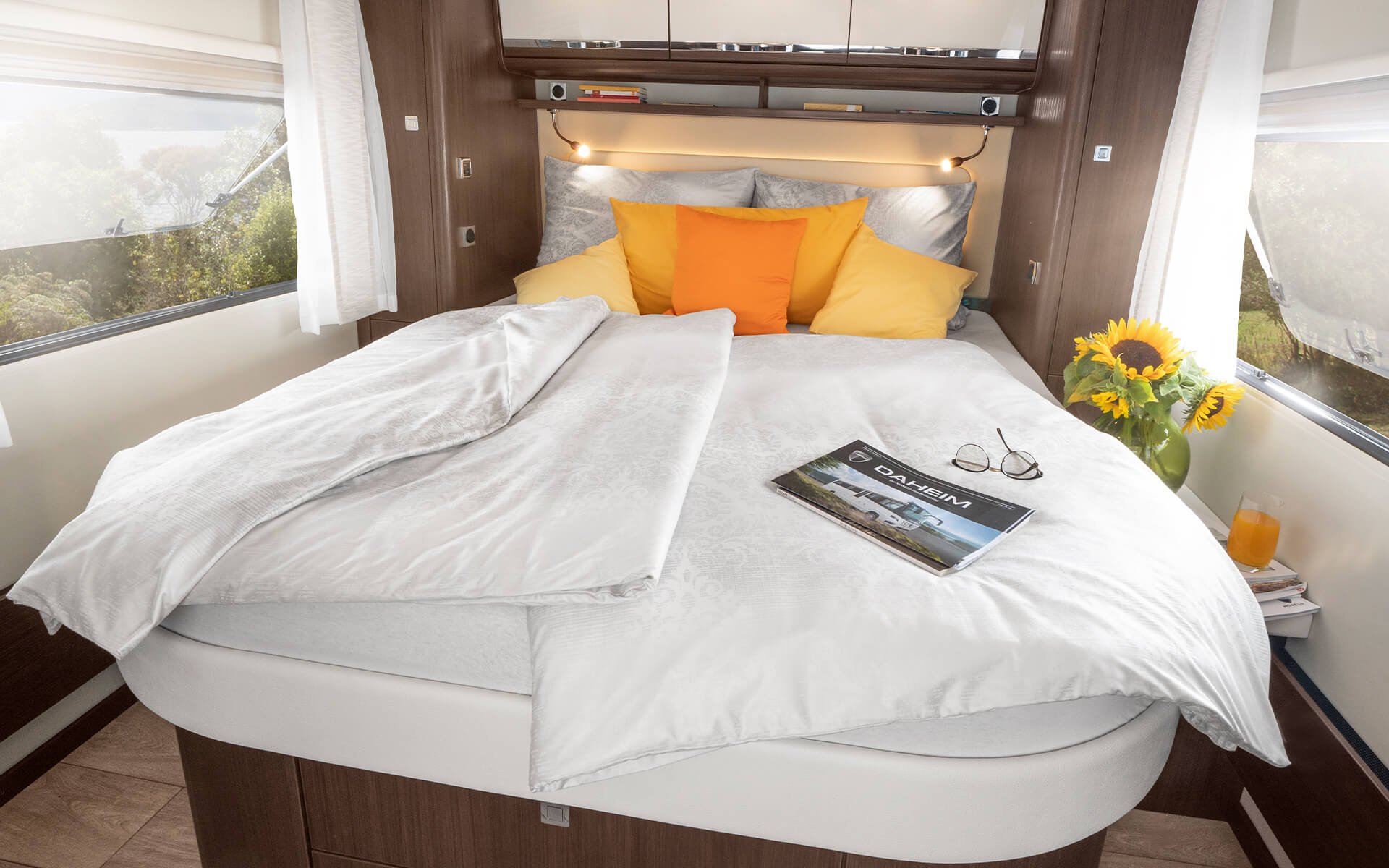 A bright interior in the colors of LIFE / ARALIE in combination with eco-leather in white on the walls and Cashmere furniture fronts (light gray with a gloss and a chrome stripe), as well as light natural leather upholstery give a feeling of lightness and space, which makes the vehicle inside inside it gives a sense of space and timeless beauty. It's like a palace inside. A driver can feel like a king on a special, comfortable pneumatic seat (covered with leather, of course). Above the living room with an "L" shaped sofa and a side sofa at the entrance there is a double lowered bed measuring 130x200 cm. The bedroom at the back, in turn, consists of two single beds, each 106 x 200 cm. In addition to a large amount of space for storing supplies and preparing meals, the kitchen also offers a two-compartment refrigerator and a microwave oven with a grill function placed above it.
Huge rear trunk flaps on both sides measure 115 x 95 cm, which allows you to fit whatever your heart desires.
Independence with a capital "N"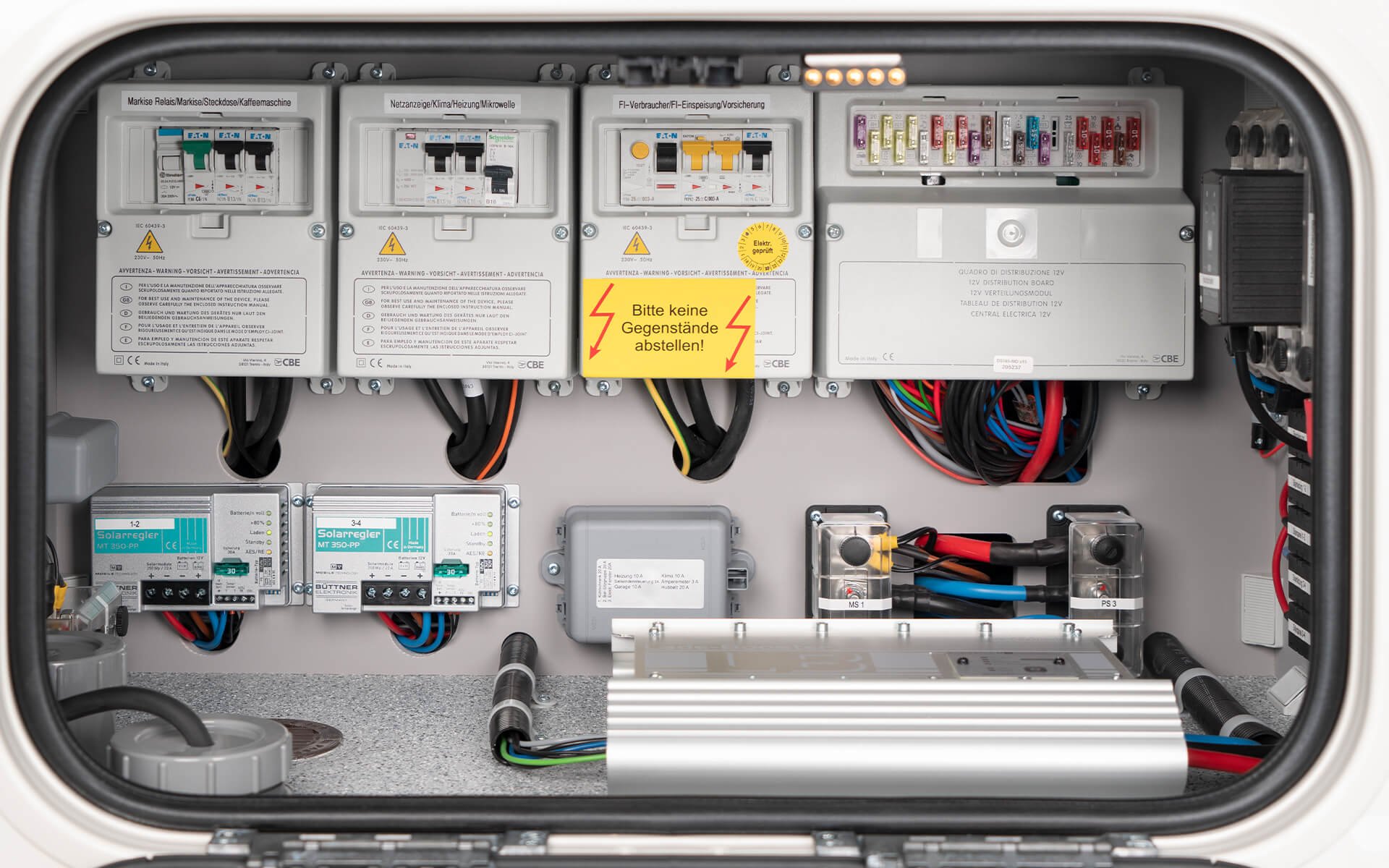 A total of 3 lithium-ion batteries with a capacity of 210 Ah each is a huge energy reservoir unsurpassed even in the optional configurations of many manufacturers. The on-board power plant is charged by a battery consisting of 4 solar panels, 130W each. A monstrous 120-liter LPG gas tank with a level display significantly extends the possibility of staying off-grid in low temperatures. Equipped with a chopper, the faecal tank with a capacity of 200l allows you to reduce the frequency of service stops. Electric and gas heating ALDE 3000 is the best solution for such a large vehicle. Anyone who has tasted the comfort of underfloor heating in the living room and bathroom will not want to live without this convenience.
Electronics and multimedia without compromise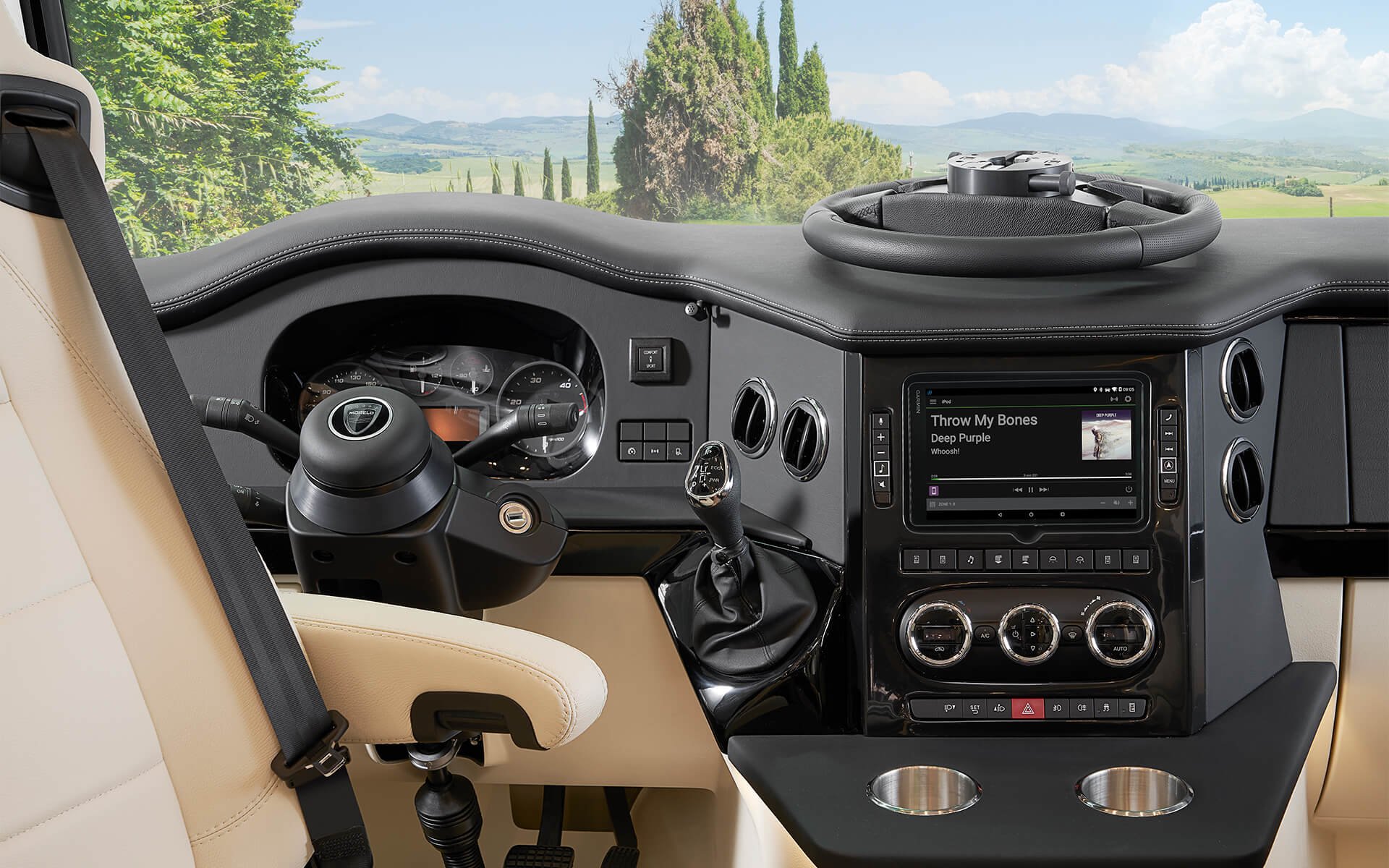 Our safety will be ensured by alarms - gas and zone alarms with interior monitoring. The GARMIN multimedia and navigation system with a 10-inch display connected to two WAECO Perfect View reversing cameras was installed in the cab. In addition, we have reversing sensors AND a 360-degree camera (omnidirectional)! Observing the surroundings of the motorhome from a bird's eye view makes maneuvering child's play. The OYSTER 85 satellite antenna and two TV sets with a capacity of 32 inches (living room) and 27 inches (bedroom) can provide entertainment. The TV in the lounge is electrically lowered under the passenger side and is equipped with a dedicated soundbar. Connectivity with the outside world will be ensured by an LTE router with WiFi propagation and a double external antenna.
For the class of "liners" it is a really compact proposition. Our hero is only 858 cm wide, 240 cm wide and 341 cm high. The basis here is an Iveco 75 with a GVM of 7,450 kg (with a special suspension package), and the load capacity of this particular model is as much as 1,030 kg - including all additional equipment.
The official dealer of the Morelo brand is CarGo! Pomerania .
I feel best in the form of trade fairs and meetings with enthusiasts. Technical freak. In my life I have dismantled many motorhomes for the first time. Fan of large vehicles, mountain biking and traveling without weight and financial restrictions. At CampRest, I am responsible for all publications on automotive topics.
Enjoyed reading this article? Share it!