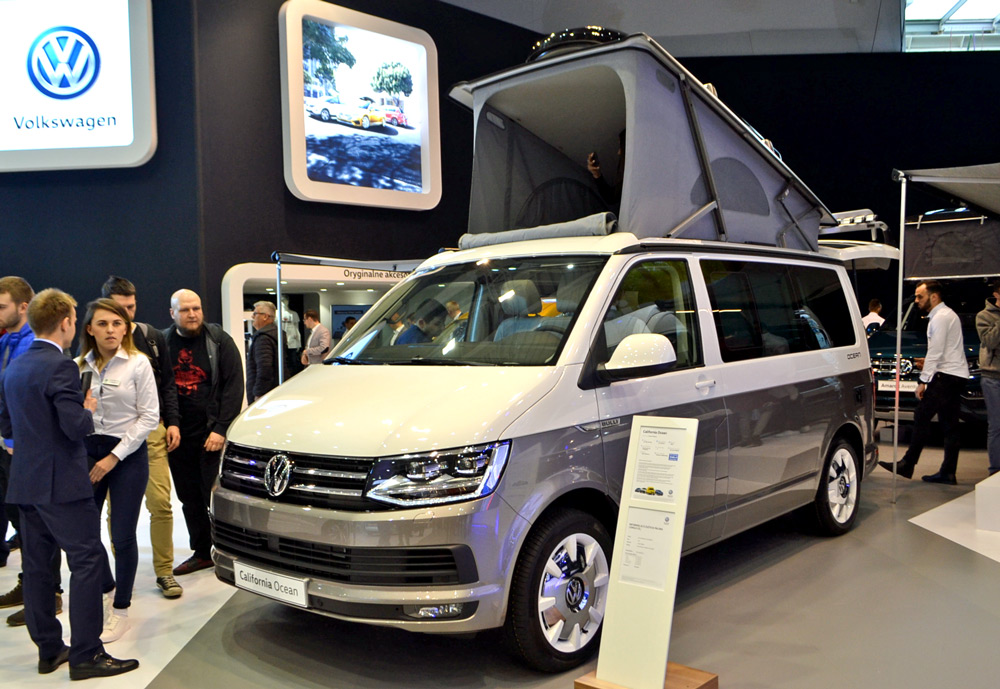 At this year's Poznań Motor Show 2019, Volkswagen presented three motorhomes: Grand California, Caddy Maxi Beach, California Ocean and Amarok Aventura . Is the German brand getting ready to conquer the caravanning market?
Caravanning in Poland is becoming more and more popular every year. No wonder that one of the largest car manufacturers also wants to strengthen its position in this market. Especially that commercial vehicles such as Crafter or Caddy are manufactured in Września near Poznań.
Grand California
Volkswagen has been a synonym of holiday trips for young people since the times of the popular "cucumber". Associated with the era of flower children and the Woodstock festival, it will probably remain in the car and social "hall of fame" forever. Meanwhile, California, based on successive generations of Transporter, matured and grew. Finally, an enlarged version also appeared, based on a larger delivery vehicle - the Crafter . It is a very modern house on wheels.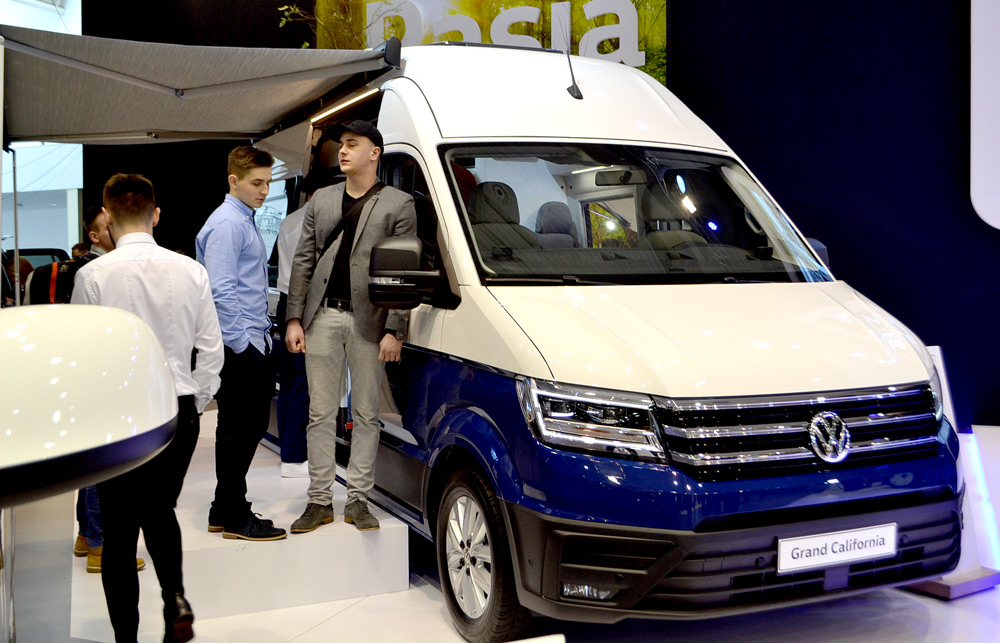 The Volkswagen Grand California was created in two versions: a shorter 600 cm and a longer 680 cm. It was the longer version that was presented at the Poznań Motor Show 2019.
Interestingly, the shorter version is designed for 4 people . The Grand California 600 is not only equipped with a large bed measuring 195 x 140 cm, on which you can sleep crosswise, but also with an optional comfortable 2-person bed, approx. 165 cm long, under the car's roof. At a length of 6 m and a height of up to 3.10 m, the equipment needed for recreation of a larger team was installed.
On the other hand, the Grand California 680, although longer , is dedicated to only two people (although it will take 4 on board). Instead of an additional sleeping space, we will find more space for large luggage and numerous compartments for small items. The bed in the rear of the car is also bigger. The mattress is 200 x 167 cm. The mattress covers are removable, so they can be washed. A camping table and chairs have been added to the equipment.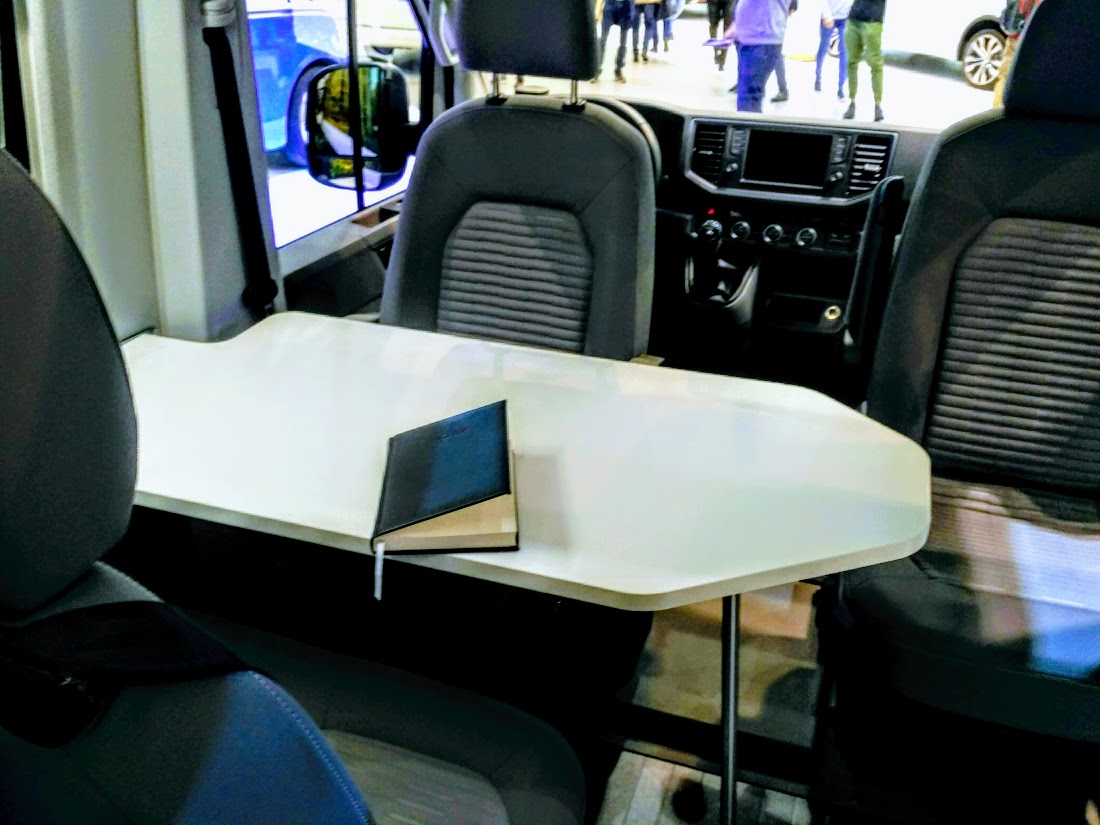 A two-burner cooker and a 70-liter fridge as well as cabinets and other fittings are factory-fitted. Solar panels are also installed in the basic version. The very clever but narrow bathroom has a shower and a toilet.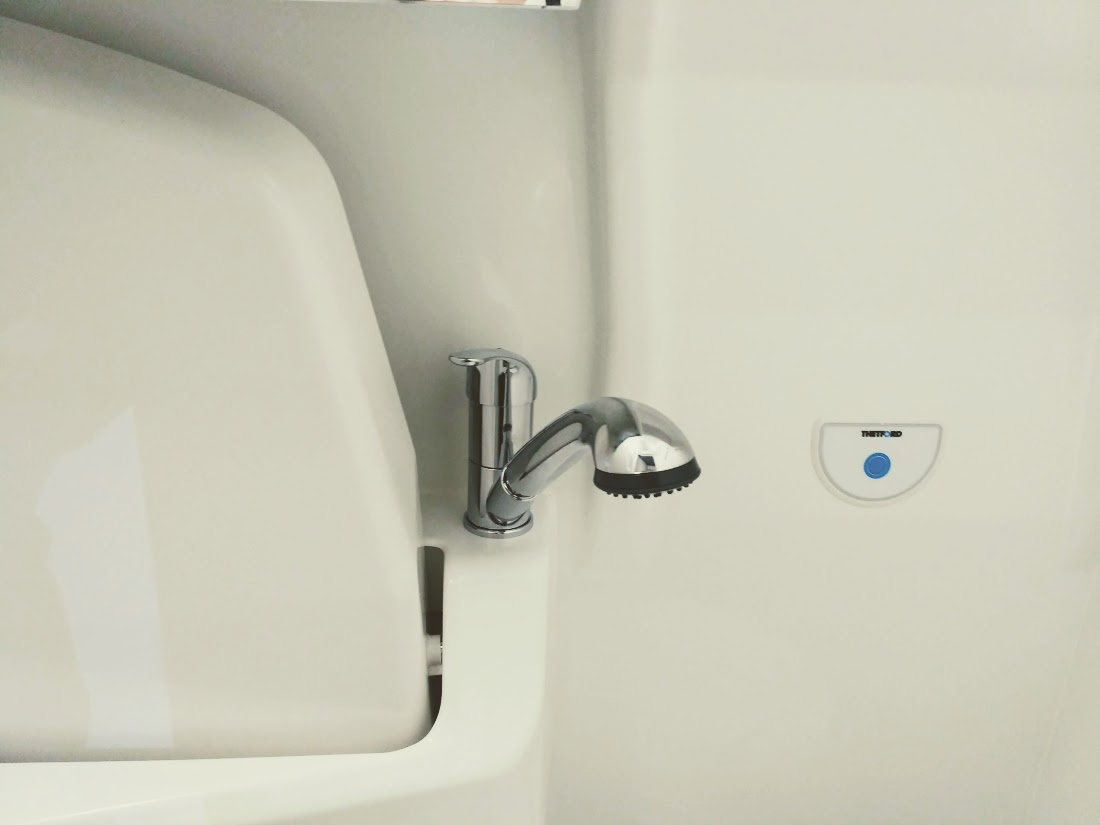 As a rule, the gearbox in California is automatic, but a version with a manual gearbox was shown at the fair. The car is equipped with a 4motion drive and a 177hp engine.
The price of the Grand Californi 680 is to be about PLN 240,000. Grand Californi 600 - 210,000 PLN.
California Ocean
Produced in the German Hanover, California Ocean (based on the Transporter) has an opening roof , so you can comfortably move around the car when parked. It also has an added advantage. At night it transforms into a place of rest. There is a second bed at the rear of the vehicle and a large luggage space underneath it.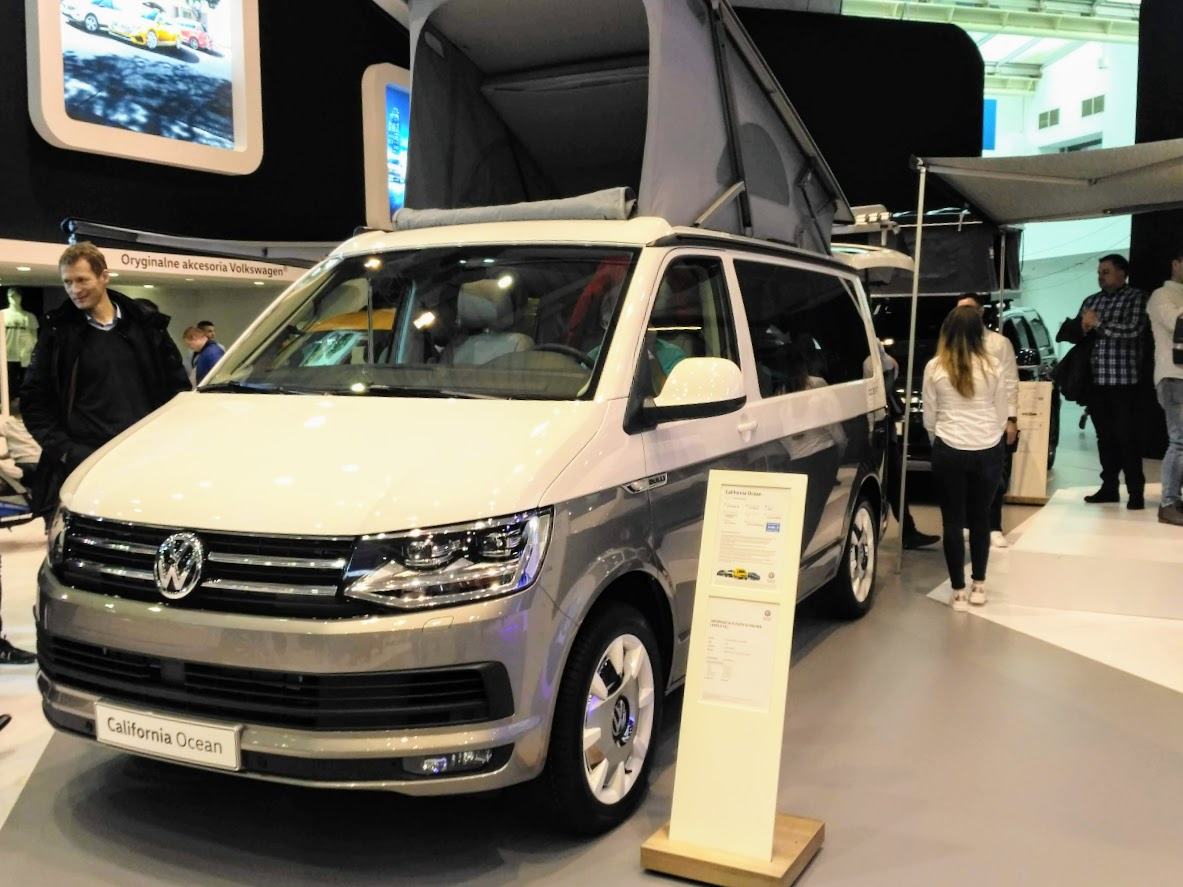 The front part is occupied by a kitchen with a dining area, which also serves as a living room. There you will find a two-burner stove and an interesting 42-liter fridge that opens from the top . The table top is foldable, thanks to which we gain more space. There is a connection for a shower at the back. There is no bathroom in this model.
It is a car designed for people who prefer to stay outside. There was even a vestibule in front of the car. By using a table and chairs, we gain an additional room in the open air.
Amarok Aventura
At the fair, Amarok was shown only with a roof tent. The brand representative ensures that the camping equipment will be made to order, according to the individual preferences of the customer , so it will be possible to personalize the car. The waiting time for the finished vehicle is to be approx. 6 months. It is an interesting car, which is not afraid of terrain, so you do not have to limit yourself only to campsites and public places. The vehicle may turn out to be an interesting alternative to typical motorhomes, especially when traveling by two people.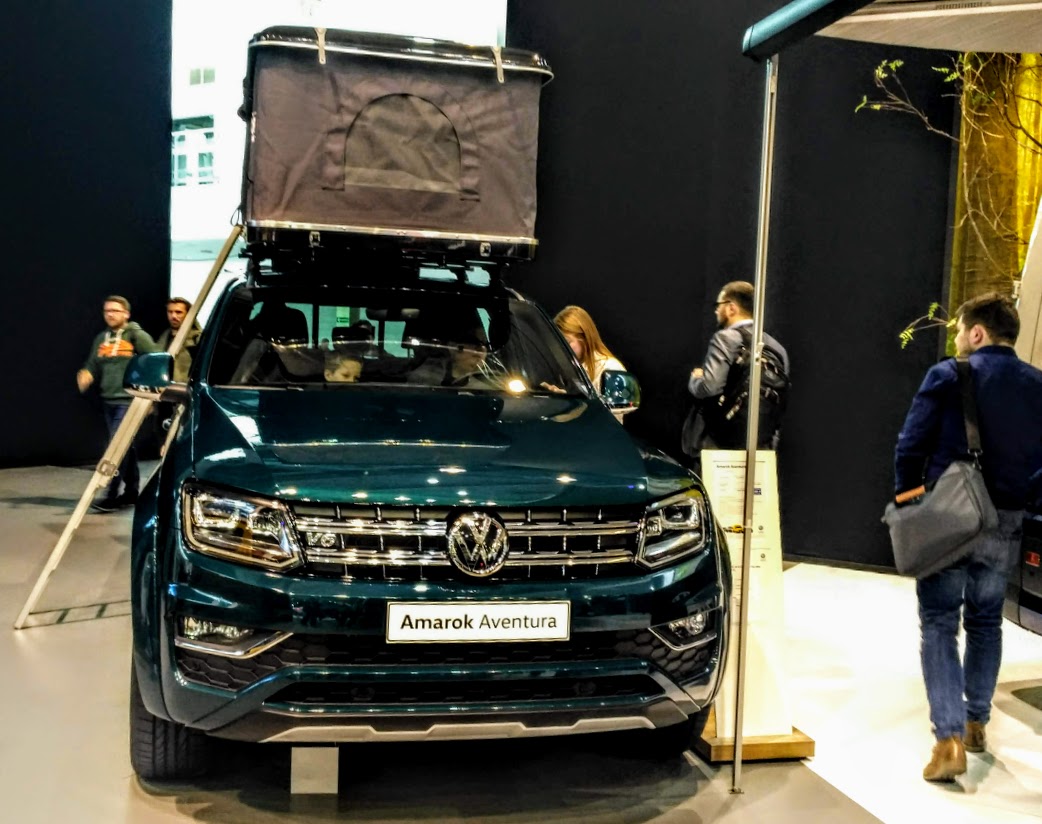 The removable superstructure allows the Amarok to be used as a commercial vehicle on a daily basis. Therefore, we are waiting for the first copy with a factory-fitted roof tent to appear on Polish roads.
Caddy Maxi Beach
This is a typical car to sleep well, because it has a fold-out couch. Material pockets on the sides of the car play the role of storage compartments. As standard, we will also receive roller blinds for the windshield and magnetic curtains for the side windows, as well as tables in the backrests of the armchairs, folding chairs, a magnetic flashlight and a mini burner. The Camping option includes a fold-out vestibule , in which, like in California Ocean, we can arrange a dining and sitting area in the open air.
Caddy Maxi Beach is not so much a car for caravanning enthusiasts, but a small delivery vehicle in which you can go camping or sleep during a long journey. Transport of goods and people will always remain its main role.
Will Volkswagen conquer the camping car market in the coming years, as it happened in the case of vans and passenger cars? That's possible! And Września may become the new command center for this conquest;).
A lawyer who loves traveling. Always with a book on the go. I collect memories of the color, taste and smell of every place I visit.
Enjoyed reading this article? Share it!