Morelo Loft 82LB Bar [VIDEO - Test CampRest]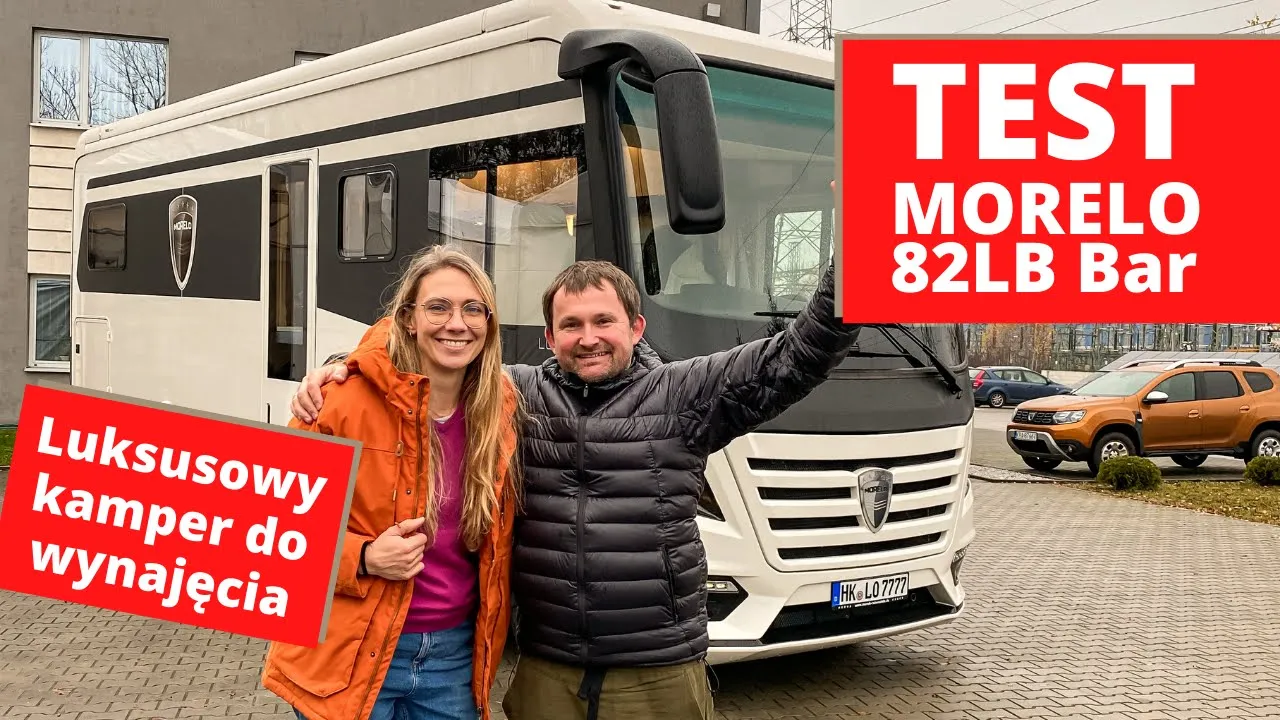 Another test of a very luxurious motorhome with GVW 7.5T is behind us. We are talking about the Morelo Loft 82LB motorhome with Bar.
The tested Morelo motorhome was built on the Iveco Daily chassis. Since its GVW is higher than 3.5 tons, a category C driving license is required.
Morelo motorhome for rent
This is a premium motorhome that can be rented at the Polish rental company Trans-Al Rentals from Skawina - the exact offer can be found in our search engine for motorhomes for rent or directly on the Morelo camper for rent website.
The motorhome was very comfortable for us, but check out our video summary of the CampRest Test.
Morelo Loft 82LB BAR motorhome test
Other motorhome tests and presentations
If you want to see our other motorhome tests we've done, check out our YouTube channel for the " Motorhomes & Caravans " playlist.
We have created the CampRest portal for people who value freedom and travel on their own.
Enjoyed reading this article? Share it!