Renault Trafic - an almost perfect solution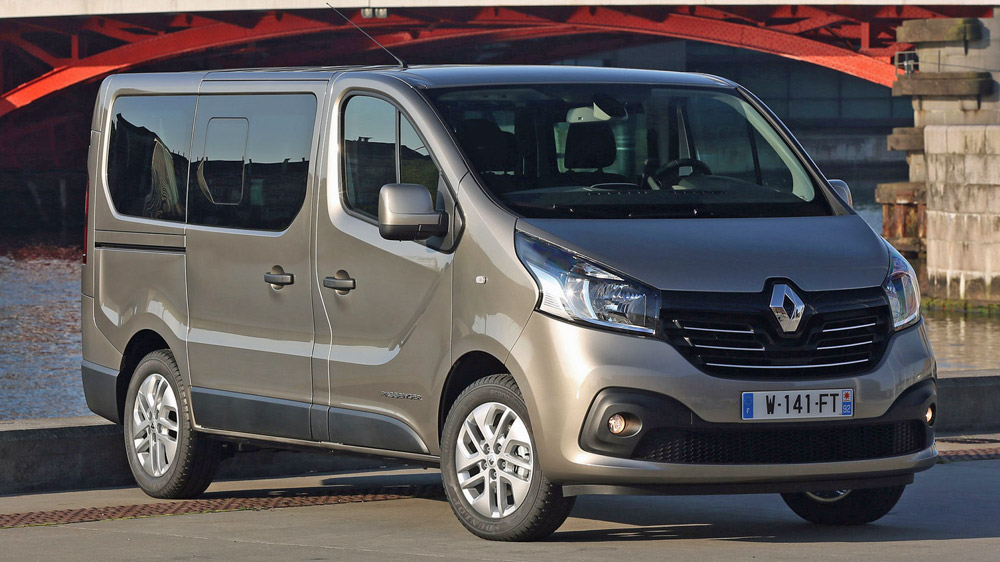 For an avid enthusiast of caravanning, mid-range and compact class wagons often turn out to be too small. Relatively low ground clearance and too small luggage capacity do not make them our favorites. Passenger buses are definitely the best choice for towing a trailer or for the pursuit of travel passions. In addition to the very popular Volkswagen Transporter in various versions (Multivan, Caravele), we also have a choice of Renault Trafica. Last year, the third version of the French special-purpose car went on sale, of course, we are most interested in the passenger variants.
Appearance
At first glance, the new Trafic tries to cut itself off from the usable past of its predecessors, presenting an aggressively drawn front part of the body - every driver will appreciate the large windshield . Contrary to the previous generation, the range of power units was very limited - in the past, we had a choice of several diesel engines in various power variants. Today we can reach for only one diesel engine - 1.6 dCI . The weaker variant was equipped with a turbocharger with variable geometry of the blades , thanks to which it produces 90-115 hp . We can also choose a more powerful 120-140 HP variant supported by two independent turbines (without variable blade geometry). Power is transferred to the front axle via a manual six-speed gearbox .
Interior for 9
Most passenger buses, even in top trim levels, do not impress with their design or quality of interior finish. Trafic III received a dashboard designed similarly to other models of the brand. Interesting, analog clocks are supported by a readable screen of the on-board computer - like in an urban Clio. In addition to a practical shelf for small items , the control knobs for the automatic air conditioning are installed on the central console. Paying less than PLN 1,000, we can order a multimedia center with navigation and radio .
Nine people can comfortably sit in the interior in the most popular passenger configuration. The driver has a fully adjustable independent seat , optionally heated. Next to it, there is a double sofa - when transporting long items, you can fold its backrest. A wide sliding door leads to the rear part of the interior, it is worth adding that the side windows of the Trafic are heavily tinted , we will appreciate it especially on hot days and during emergency overnight stays. In the standard setting, the car offers six full-size seats , in two rows. Unfortunately, we can forget about the trunk then, it can only hold a few backpacks. On the other hand, it is enough to remove the last sofa in a few moments and travel in a six-person team with a huge luggage compartment.
Despite the relatively small engine, Trafic will pull a trailer with an overrun brake weighing up to 2000 kg (even with a full set of passengers on board). However, we must remember that driving with full load will clearly affect the car's traction. When towing a trailer, let's get ready for a fuel consumption of 9-10 liters per 100 km - without it, fuel consumption on the road will be limited to 7 units .
Renault Trafic, especially in terms of price, is worth a sin. Compared to the competing VW Transporter, it collects many positive opinions, also in terms of economy and equipment. The prices of the commodity version start from less than PLN 70 thousand , the passenger variant requires an additional payment of about PLN 15-20 thousand .
I follow the latest trends in the automotive industry, not only in caravanning
Enjoyed reading this article? Share it!