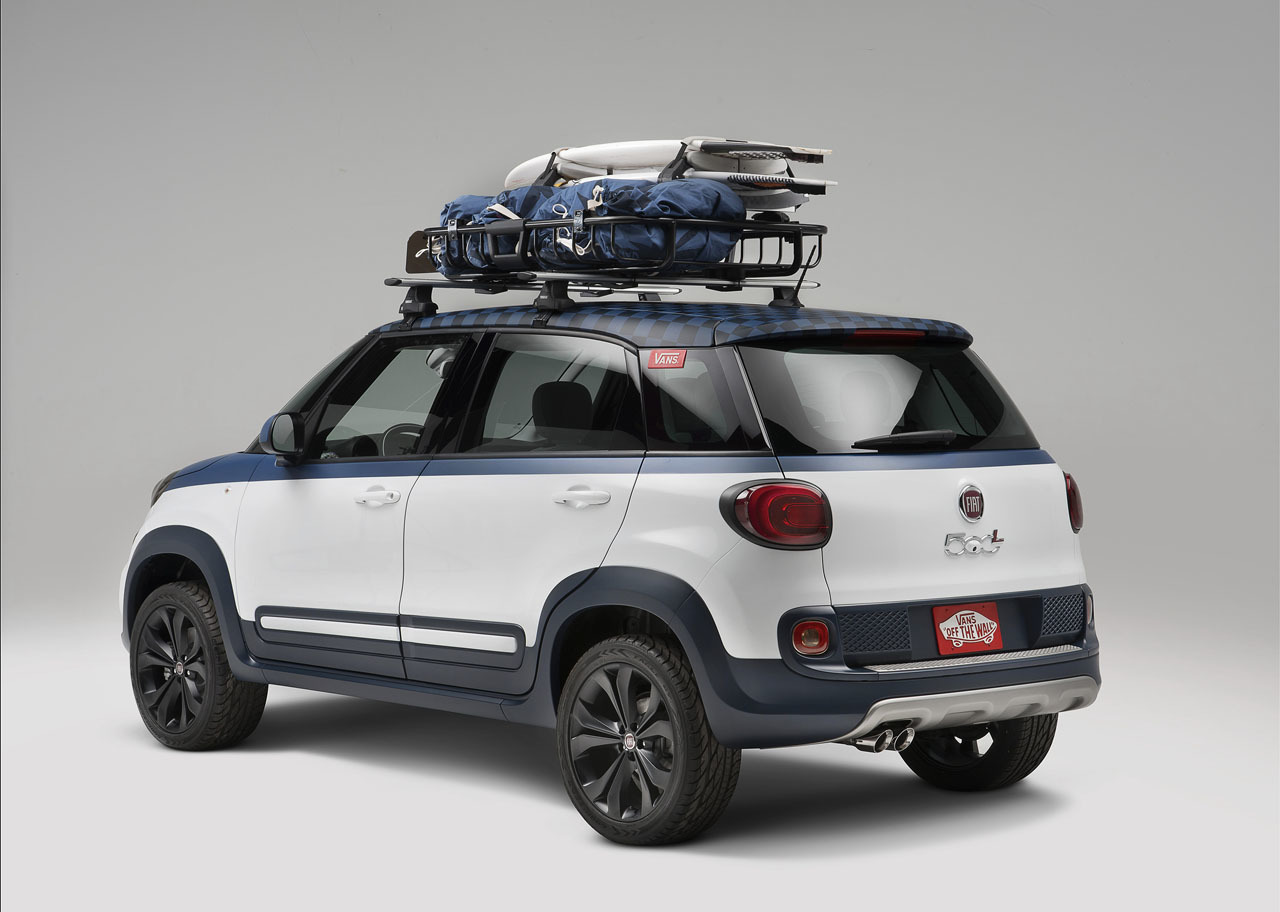 What to take with you to the beach? It can be a blanket, an inflatable mattress, a surfboard and a Fiat 500L. But the latter must be in the beach version!
Unfortunately, the implementation of this plan will not be easy, as for now Fiat declares that the beach Fiat 500L is only a concept vehicle, prepared especially for the Vans US Open of Surfing surfing event. To see this car, you'd have to go to Huntington Beach soon, because the championship will end soon.
Well, unless Fiat changes its mind and after the warm reception of this car by viewers and the media from around the world decides that the concept car is worth developing into a commercial form.
Beach lighting
The car was, of course, designed to suit the tastes of surfing enthusiasts.
From the outside, we can recognize it mainly by its characteristic front, which is significantly different from the versions available in showrooms. There are four holes in the new, high front bumper. This type of radiator grille also serves as a lighting element, as each aperture has LED diodes forming the shape of a circle. There are fog lights in the lower part of the bumper.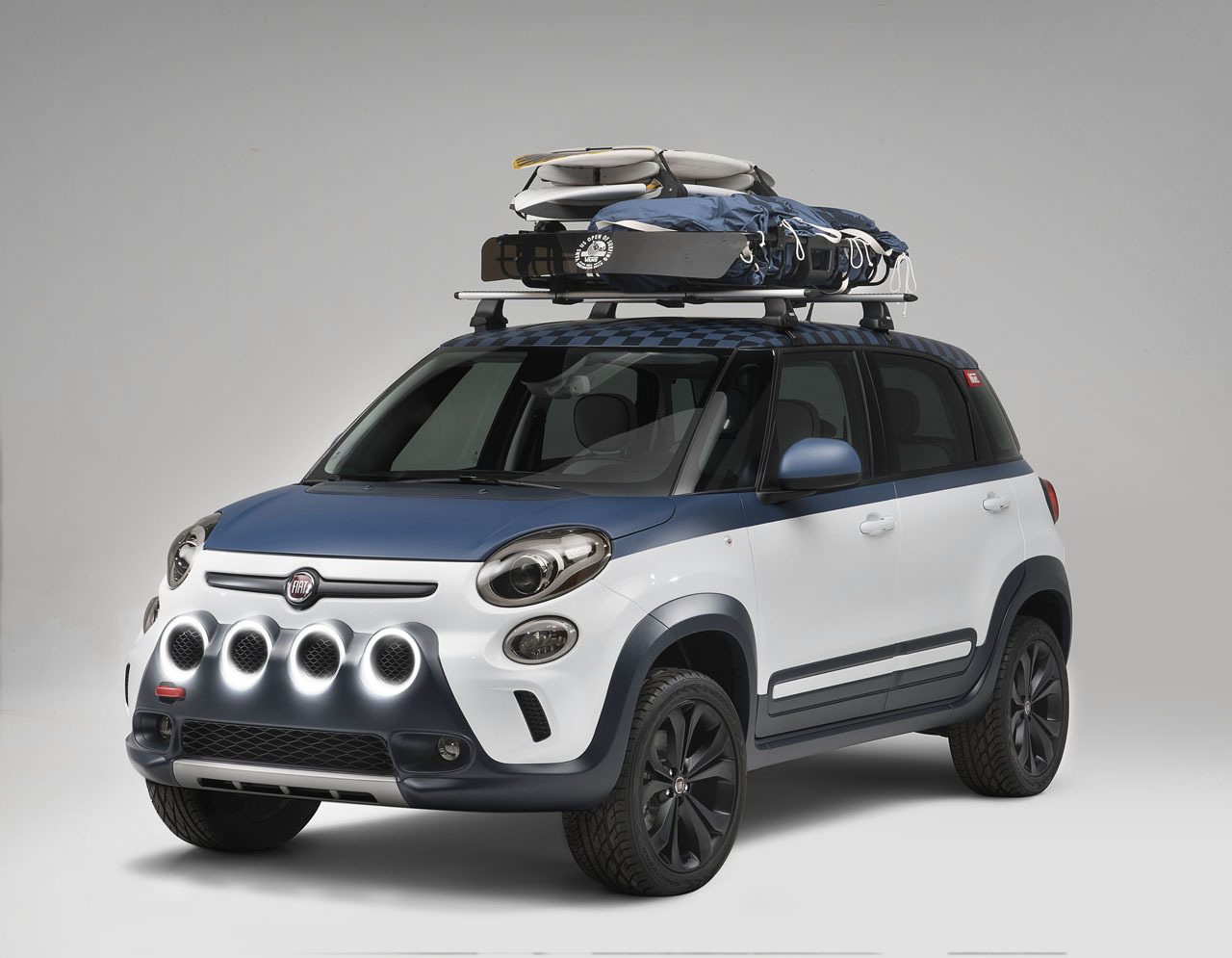 This lighting is to enable surfers to organize beach parties also at night. The beam of light from the front of the car is said to be sufficiently illuminating a large area.
The roof, painted in a checkerboard pattern , with a roof rack attached to it, also attracts attention. The trunk can accommodate some beach accessories, but most of all it is supposed to fit two boards .
On the side, the car is distinguished by black alloy wheels . Apart from that, the car was kept in navy blue and white colors.
Colorful interior
It is different inside, because there we can find many more colors. The dashboard attracts attention, which immediately reveals that the concept car was created in cooperation with the Vans brand, which represents sports shoes and accessories.
It is the company's logo in many colors that decorates the cockpit . At first it evokes associations with graffiti, and on closer inspection, with letters cut out of newspapers or with stickers.
The navy blue, linen upholstery of the armchairs has patterns that some may associate with ... marijuana leaves. Or is it palm leaves? We will not settle this.
The headrests are white, while the pedals have brown overlays with geometric patterns that resemble the soles of shoes.
The concept version of the Fiat 500L is powered by a standard 1.4-liter 160 HP four-cylinder turbo engine with a 6-speed gearbox.
This time, however, it was not about presenting the technical possibilities. The aim was to show that Fiat is able to prepare a car that will perfectly match the surfing style with its climate. And that's what it did.
Sometimes it is better to get lost than to ask for directions too much. Aldous Huxley
Enjoyed reading this article? Share it!