Constant search for wind, which is where to KITE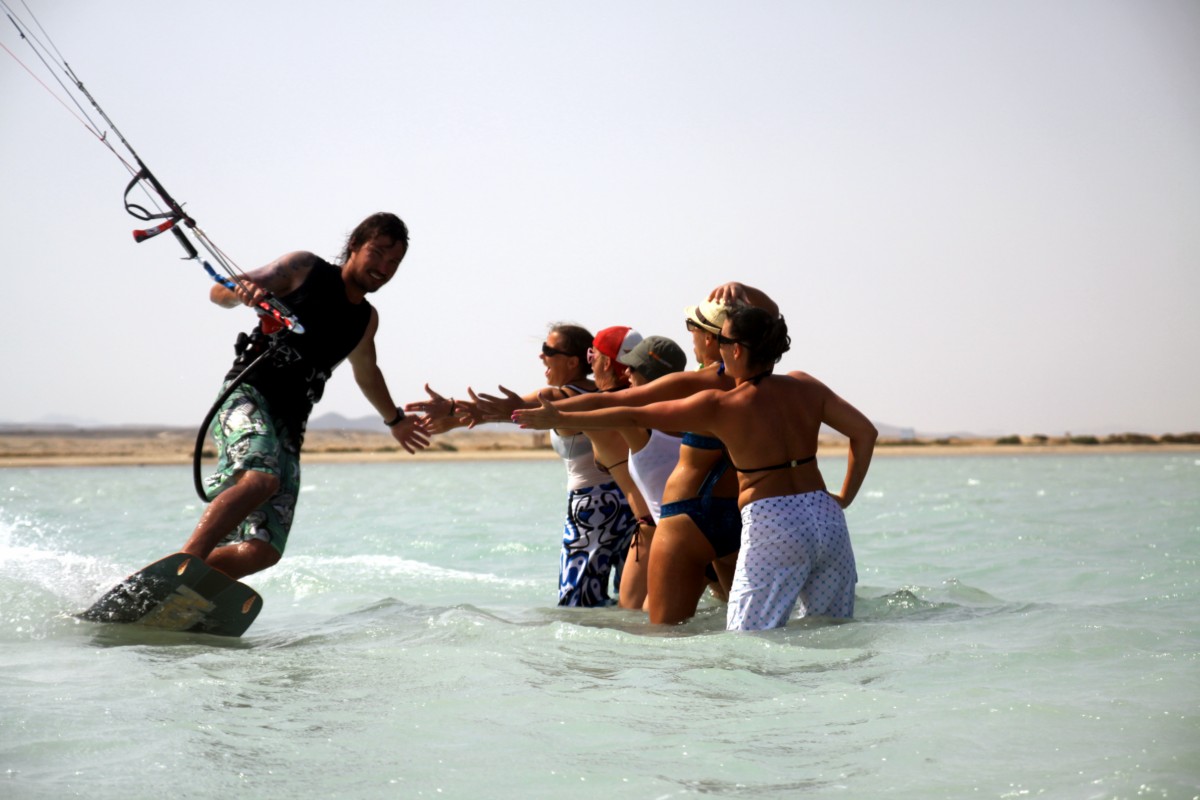 Every year, a large group of new adepts of this sport comes to the group of "infected" with the bug of kitesurfing. What is the reason for this? Where does such interest come from? I think anyone who tries Kite once will respond without hesitating.
A huge dose of adrenaline and amazing experiences resulting from the combination of several elements at once. Water, wind, wonderful landscapes, and the amazing climate and atmosphere surrounding this sport make people very eagerly abandon their boring gray reality and put on neoprene wetsuits to find themselves head-on in the clouds even for a moment thanks to kitesurfing.
Kitesurfing in Poland
The most popular place in Poland to learn kitesurfing is Puck Bay. This is due to the favorable conditions for learning, namely relatively flat and shallow water, which significantly speeds up and facilitates the learning process. There are many nurseries there, so everyone will find something for themselves. We chose Jurata and the Military Recreation Center "Jantar" as our base. The main advantage of this place is the lack of crowds on the water, thanks to which learning takes place in a pleasant and stress-free atmosphere, because everyone will find a large piece of space on the water for themselves. Right next to the nursery, there is a quiet camping site in Hel , where you can easily park your camper or caravan and use all the amenities you need.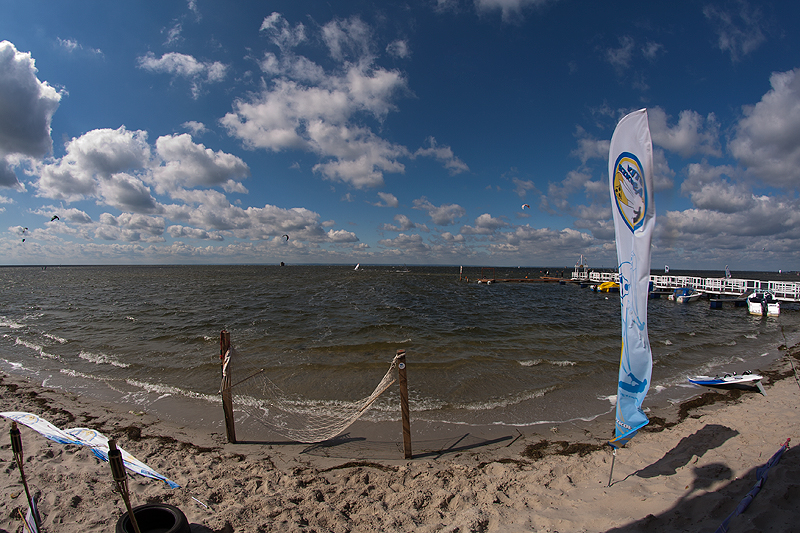 Not one of you is probably wondering now, since we have such a great place to study, why such a fashion for foreign trips. There are several reasons, but one of the main reasons is that the season in Poland is quite short and the addiction to kitesurfing is huge. That is why more and more often we go to more and more distant places on the globe in search of wind, warmth, sandy beaches and great spots to swim . The whole world hides so many kitesurf spots that you could say "your choice of colors". However, in some of them there is also wind and weather seasonality, so it is worth checking before choosing a place and when to go.
The most popular kitesurfing destinations abroad
Egypt - In close range, relatively low cost of stay and flight, high temperatures. Statistically the best wind conditions from May to October inclusive. El Gouna , Hamata, Hurgada, Soma Bay, Safaga, Sharm al Sheikh, these are the main destinations chosen by kitesurfers flying to Egypt,
France - the most popular spot: Leucate - the south of France, near the Spanish border. Warm climate, quite close - can be reached by car, favorable conditions for learning. Due to the temperatures and winds, the season lasts mainly from April to October inclusive.
Brazil - quite distant but probably the most dream target of every kitesurfer, super stable, strong and statistically probably the most reliable wind. Main season - October to February / March
Venezuela - picturesque islets with countless spots, from the down wind along the turtle reef to the super flat water on Coche Island. Apart from the wave conditions, Venezuela gives us unlimited possibilities. Best season from November to May, peak wind season: January - May
The recommended spots are also worth mentioning: Vietnam, Fuerteventura, Tenerife, Cape Town, Zanzibar, Dominican Republic, Morocco and many others. We will be happy to help you choose a place, date and organize such a trip along with learning or improving kitesurfing .
Finally, a short reflection, despite all these advantages, beautiful impressions and fashion for kitesurfing, let's not forget that it is an extreme sport and a kite in the wrong hands can be dangerous. Therefore, we recommend that the first contact was with an instructor who will explain the dangers and indicate what to do to avoid them.
We invite you to our base in Jurata www.kiteszkola.pl
I run www.kiteszkola.pl. We organize trainings in Poland and abroad. Windsurfing, kitesurfing, wingfoil, wing ... we know all wind sports
Enjoyed reading this article? Share it!