Vannado - a forge of unusual motorhomes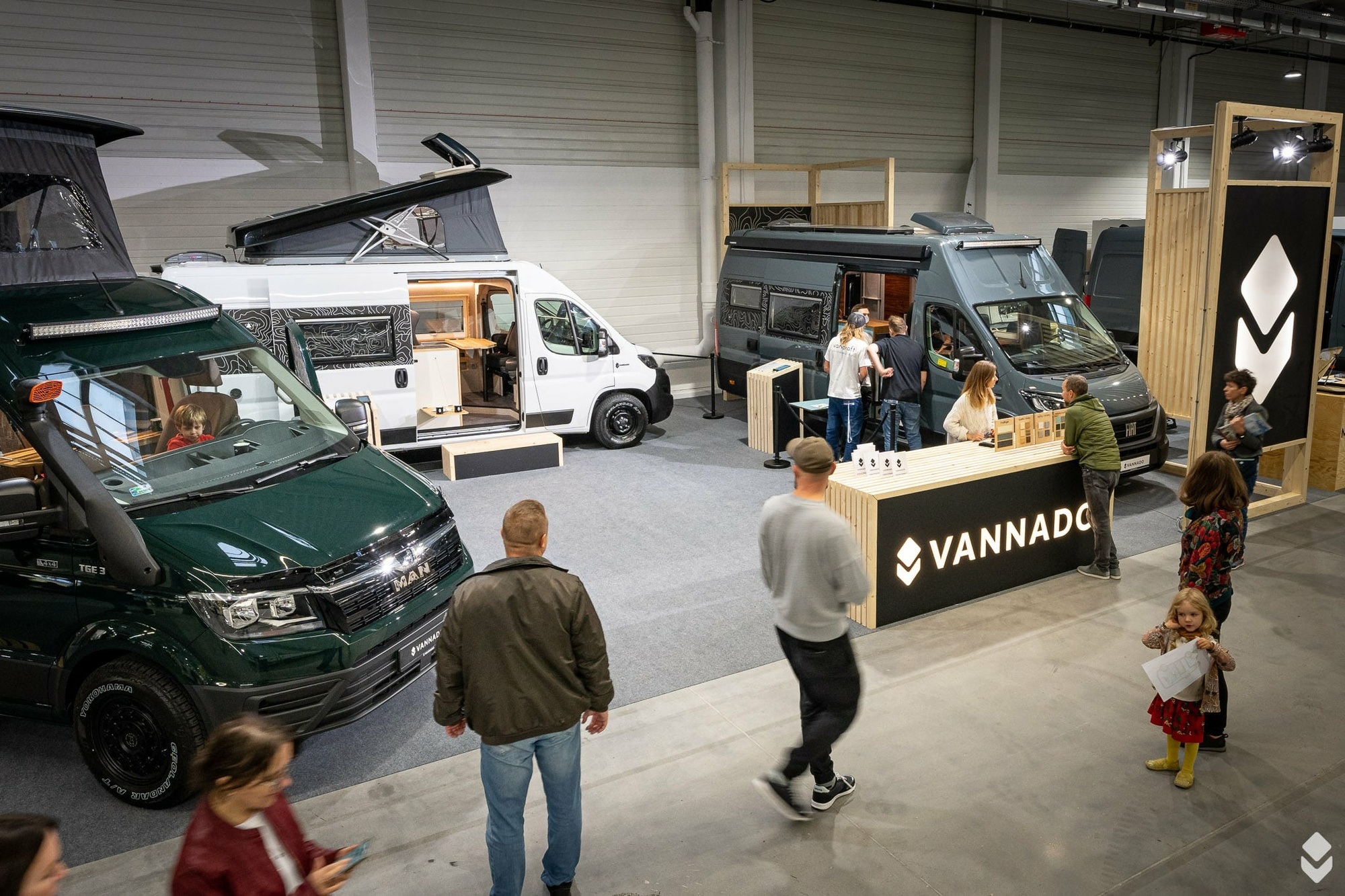 Among Polish brands that are inseparably associated with vanlife and have been developing dynamically in recent years, Vannado immediately comes to mind. Perhaps not everyone is aware yet that from a small manufacture driven by the passion of the founder and his team, we have grown into a serious factory of cars, equipment and accessories, to which Poland and the world are open. Our guest today is Tomasz Basiński, the founder and president of Vannado.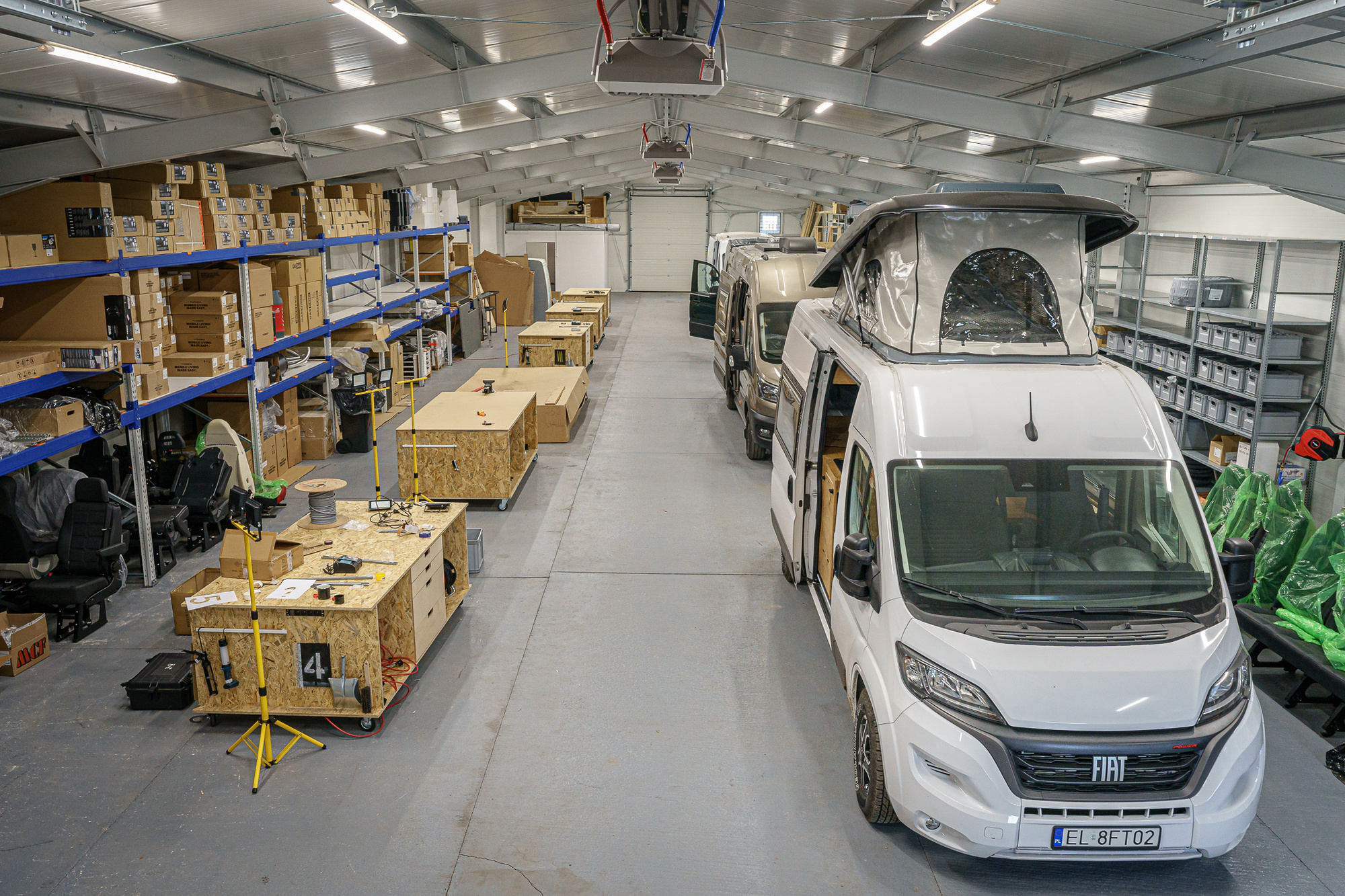 Tomek, thank you for finding a moment for us in an extremely busy schedule. It gives us indescribable joy to observe the development of your offer and company recently. Can you tell us all where the idea for such a business path came from and how it all started?
A year before the pandemic, I quit my full-time job and decided to build my own motorhome. It was supposed to prove itself during a long trip to the Alps. It was there (specifically in Chamonix) that I spent a year climbing and communing with the mountains, also in extreme conditions. For a car that I built myself on the basis of a used sheet metal just a moment ago, it was quite a challenge. Before starting the work, I was looking for materials on building a motorhome - there was neither meaningful content nor companies that would deal with this type of conversion. Entities operating on the market rather imitated solutions that we knew from many other countries. When the COVID pandemic forced me to return from an expedition to the Alps, I decided to create the Custom Conversion Shop, a company specializing in individualized conversions. The activity started in a rented hall with an area of only 120 square meters.
Vannado is, above all, people
The company is primarily people, and the production of motorhomes requires a lot of skill and versatility. Can you tell us more about your team, values and mission?
Currently, our company is a team of about 20 enthusiasts who together form the core of the Vannado and Vancraft brands. More employees joined, largely through specialized Facebook groups. Many of them came from other industries, but they had a passion for building motorhomes and wanted to change their lives and cooperate with us. Some of them participated in the recruitment process several times - their determination only confirmed our belief that we are perceived as a valuable employer.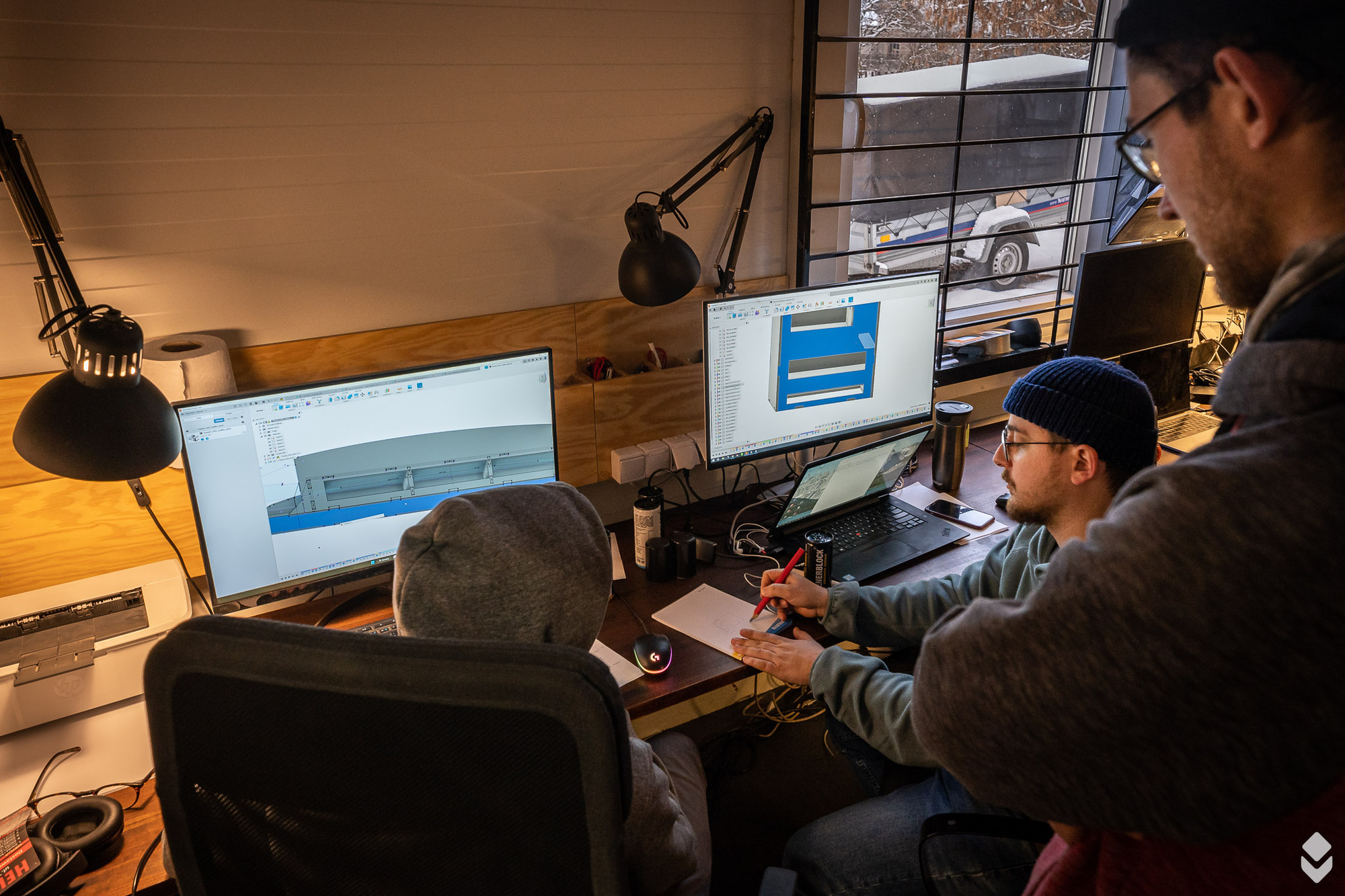 To say that we work in a flat structure is an understatement. We are rather a turquoise organization - there are no secrets here - finances are public, rules, financial results, etc. All plans are discussed on the forum. The long-term strategy is also openly discussed. Setting the work schedule, consulting projects - it's all a joint effort. The fact that we do not have a corporate structure means that each employee is involved in product development.
I must mention that in the past I was heavily involved in the activities of a foundation focused on green construction in Brazil. I spent a year of my life there. Many aspects of the activities related to this project translate into the way we operate, but also the perception of many problems and the philosophy of our company.
Vannado - individual or serial projects?
Your offer includes bodies commissioned by the client, but also series models developed by you. You undertake bodywork on new and entrusted cars. How has the specificity of your business changed in recent years and what is the current structure of sales?
A team of 3 people is responsible for custom production and they deal with interesting projects on a daily basis. We get many demanding clients who have the craziest ideas. We approach each order with passion and enthusiasm - currently, for example, a Mercedes Vario with a GVW of 7.5 tons has arrived - the base itself heralds an interesting project and we can't wait to see the final result. As for our serial production, we currently offer 2 model lines - Alaska and Karakorum. We have an online configurator for them. Many aspects of the equipment can be personalized - from colors, through the number of passengers, to accessories. We can even modify the bed frame, as long as it fits in with our modular interior system and furniture concept.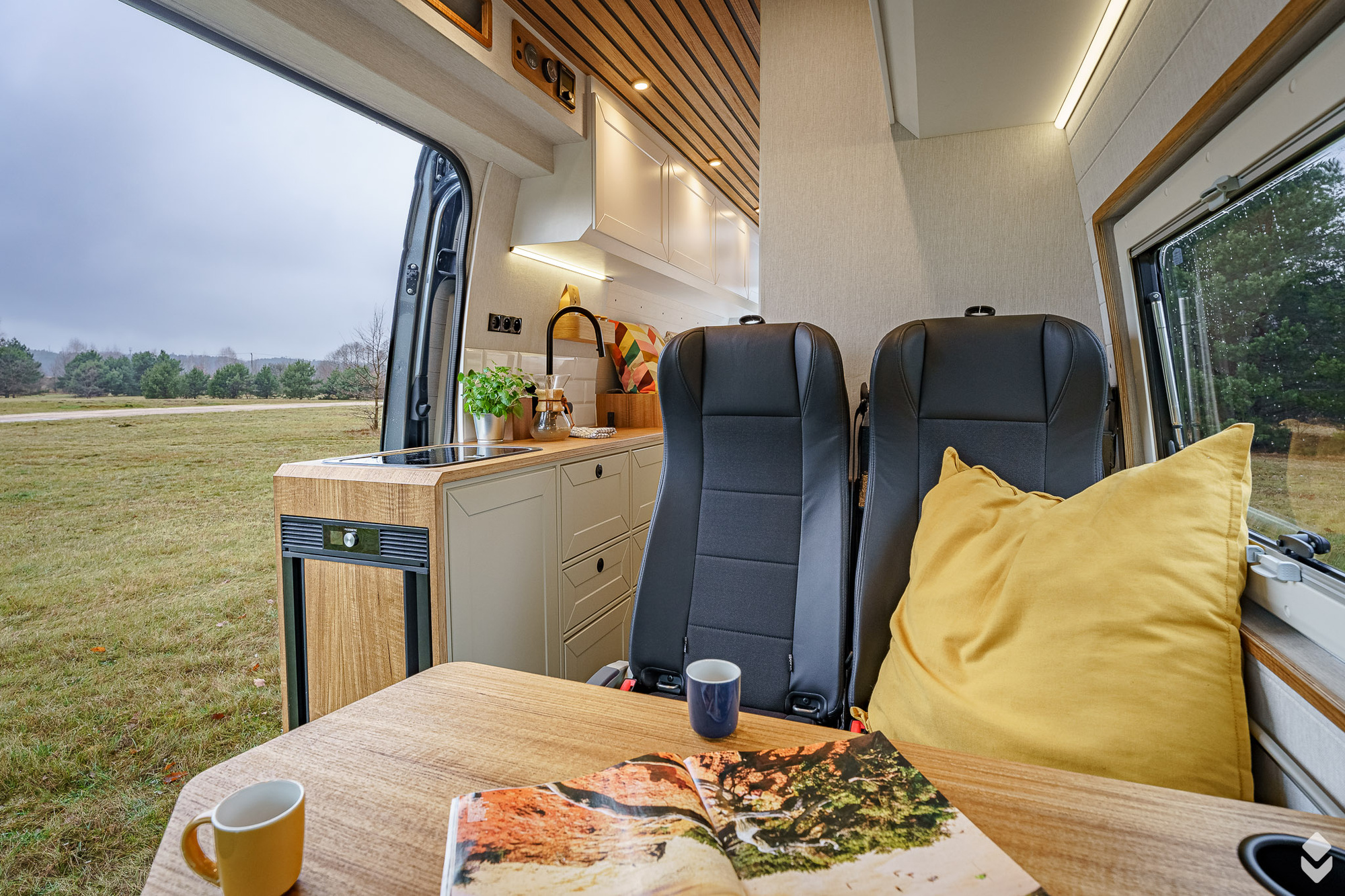 Both of these model lines are available on a wide range of base cars. Due to the situation on the market and problems with the availability of cars, we were forced to look for flexible solutions. We also undertake the implementation of bodies on cars provided by the customer. We have developed a number of modifications for various elements of the body, which could be talked about for a long time. It is worth emphasizing, for example, our solution in the Alaska model consisting in the use of a double floor in the bathroom (both tanks were placed in the middle of the vehicle). We are working on more models. In the near future, serial production will be the core of our business, but the department of accessories and ready-made building elements for customers who independently implement their projects will also be very important.
Why Vannado?
My perception is that customers choose the quality of cars produced by a small Polish company instead of plastic, serial constructions from large factories. It is also important that we have excellent designers who instantly adapt our offer to the needs of the market. It is also important that from the very beginning our assumption was that our cars would be reliable companions for active people even in the most extreme conditions. Therefore, we make every effort to ensure that they are prepared for winter conditions, and that living near a slope does not involve compromises in terms of functionality and comfort.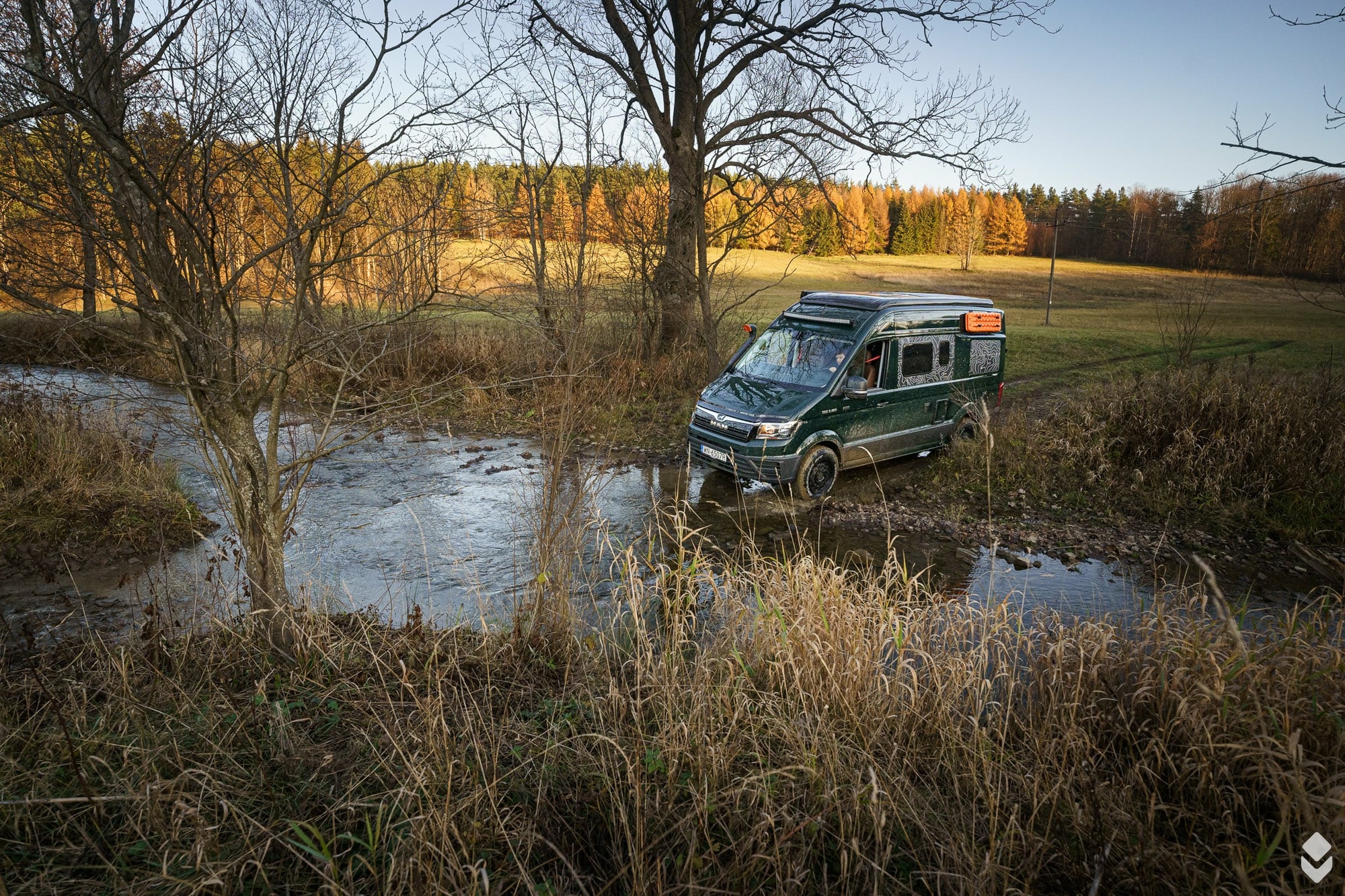 The discussion on the problems that motorhome manufacturers have to face in connection with the GVW limit to 3.5 tons continues. Is this a burning issue for you as well?
We are basically in the range and we deal with challenges in this area. Based on 3D models, we design every small element of the building, we are able to measure and predict its mass, optimize cutouts, limit weight, etc. We have measured and weighed every smallest component and based on this data we can plan the weight and configuration. Depending on the configuration, our cars weigh from 2800 to 3100 kg. For example, in the case of a 5-seater Ducato with an automatic transmission, we managed to achieve a ready-to-go weight of 2,970 kg.
Vancraft - do it yourself
Your assembly hall near Warsaw is not only about production - what other services do you provide?
In addition to the production of motorhomes, we have created a separate Vancraft brand focused on retrofitting vehicles. As part of the services provided, we offer, for example, the installation of additional seats equipped with seat belts along with homologation. The homologation currently covers 20 models. As Vancraft, we help in self-construction by offering ready-made furniture elements and system solutions in the field of interior design of motorhomes. Of course, we also undertake the assembly of various accessories useful while traveling.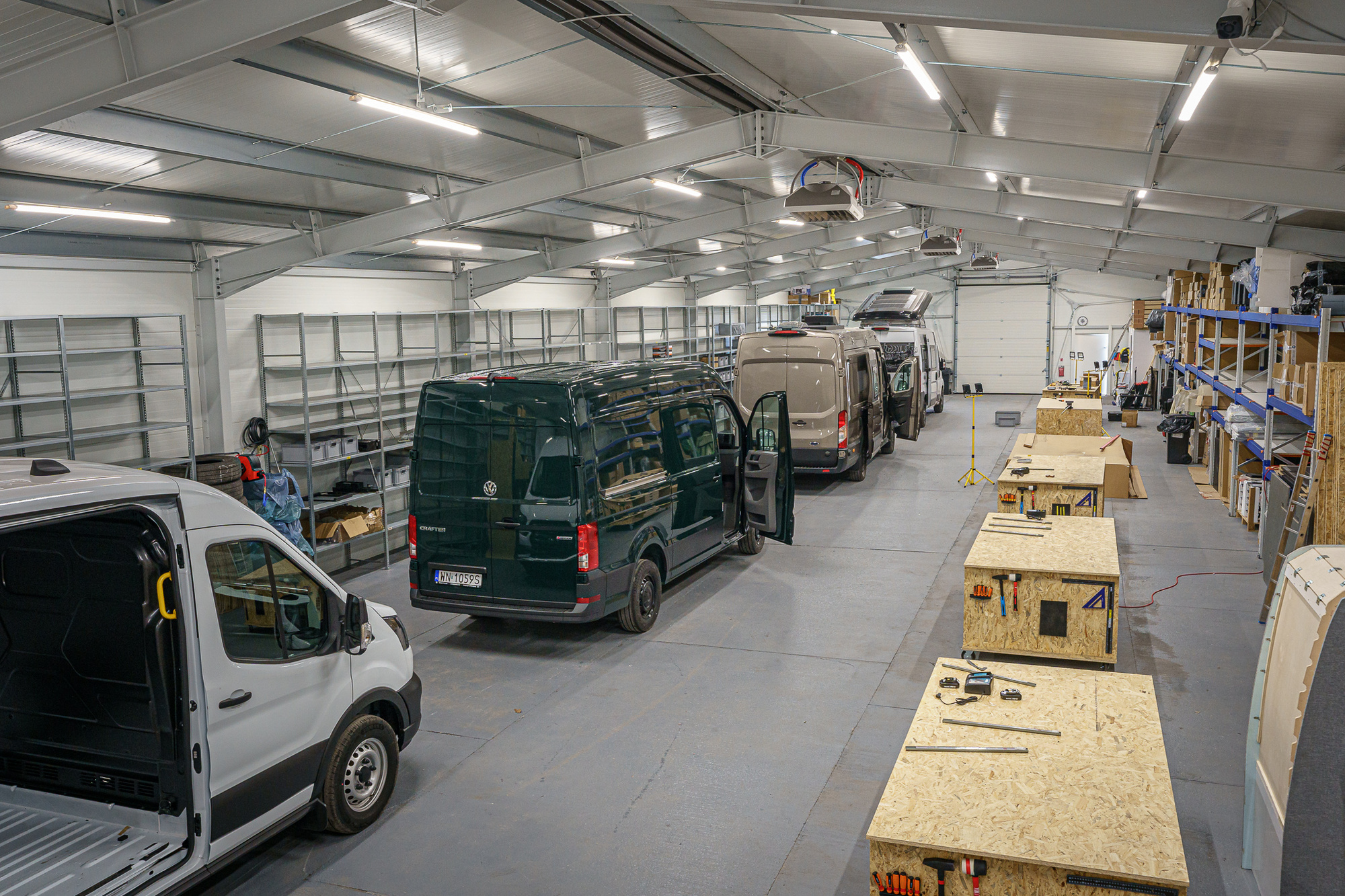 How do you think the industry in which you operate has changed since the pandemic and what opportunities and threats do you currently see?
I don't see any threats at the moment. However, I see the challenges that every company must face. It is easier for small organizations to adapt to changes. Our advantage is the aforementioned flexibility and the ability to quickly adapt the production line to build on various base cars, including used ones. This year, 50 cars will leave our halls. The pandemic for the industry was, as we know, a stimulating factor and so far there is still great potential here, especially on our domestic market. Interest in vanlife in Poland is growing. Many homegrown companies and sole proprietorships have been established, which often turns out to be detrimental to the proper development of the market. We hope that this will be verified in the near future. With the potential we currently have, we are calm and rather optimistic about the future.
Vannado's plans for the coming years
What are the plans of the Vannado brand for the current year and the following years?
The last three years were full of development and changes. Currently, at our headquarters in Zakręt near Warsaw, we operate in two halls with an area of 600 m2 each. In one of the halls there will be a service and production of custom products, i.e. personalized projects. The second will be used for serial production and storage.
As Vannado, we plan further development of serial models. Our next project will be the Patagonia motorhome on a long MB Sprinter chassis with a French bed, designed for 5 people.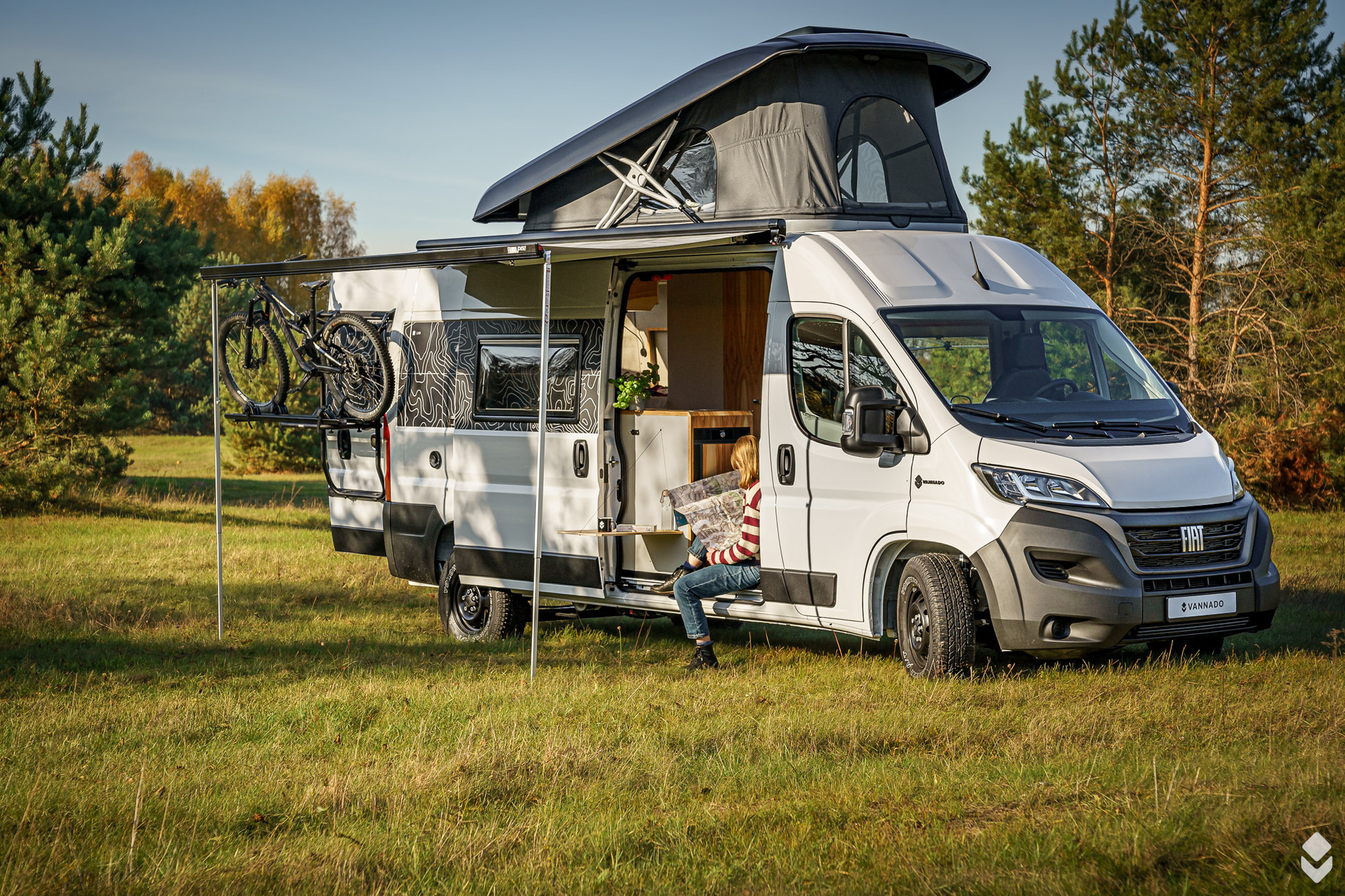 Our plans also include the creation of a line of economical motorhomes based on the popular "blaszaks", and in the near future also semi-integrated vehicles.
In addition, our plans include the presence at the fair in Düsseldorf and expansion into European markets. Among our targets for the near future are Germany and Norway. The current exchange rates, especially the EURO, are an opportunity for us as an exporter.
We have high hopes for the development of self-build products and accessories designed by us (ladders, handles, etc.) under the aforementioned Vancraft brand, as well as their export to foreign markets - including the USA and Australia.
Tomek, thank you for the interview and we wish you further development and wind in your (business) sails!
gallery
I feel best in the form of trade fairs and meetings with enthusiasts. Technical freak. In my life I have dismantled many motorhomes for the first time. Fan of large vehicles, mountain biking and traveling without weight and financial restrictions. At CampRest, I am responsible for all publications on automotive topics.
Enjoyed reading this article? Share it!