Westfalia Amundsen - an interesting motorhome on a tin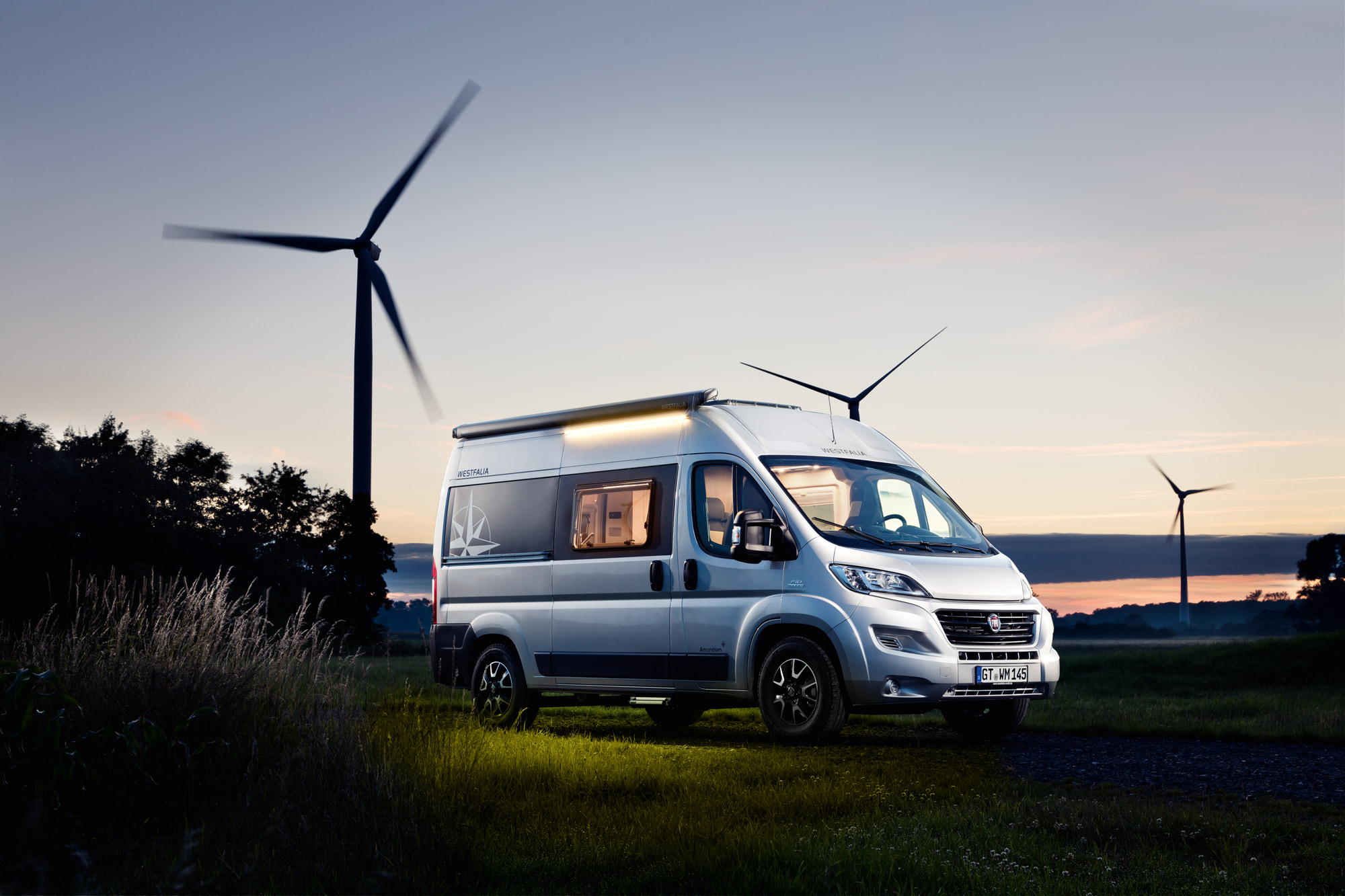 Westfalia is a brand known and appreciated primarily in Germany and France, but it is becoming more and more visible also in Poland. If you haven't had a chance to take a closer look at it yet, now's a good time. Westfalia has been appreciated for 65 years for innovative solutions and perfect interior finishing. Today we present one of the latest models, the Westfalen Amundsen.
Get to know the Westphalia Amundsen
It is a model that can be ordered in several versions. Currently available options: 540 D, 600E, 600D, 640E. All indicated vehicles have 4 seats, but their sleeping space has been more varied.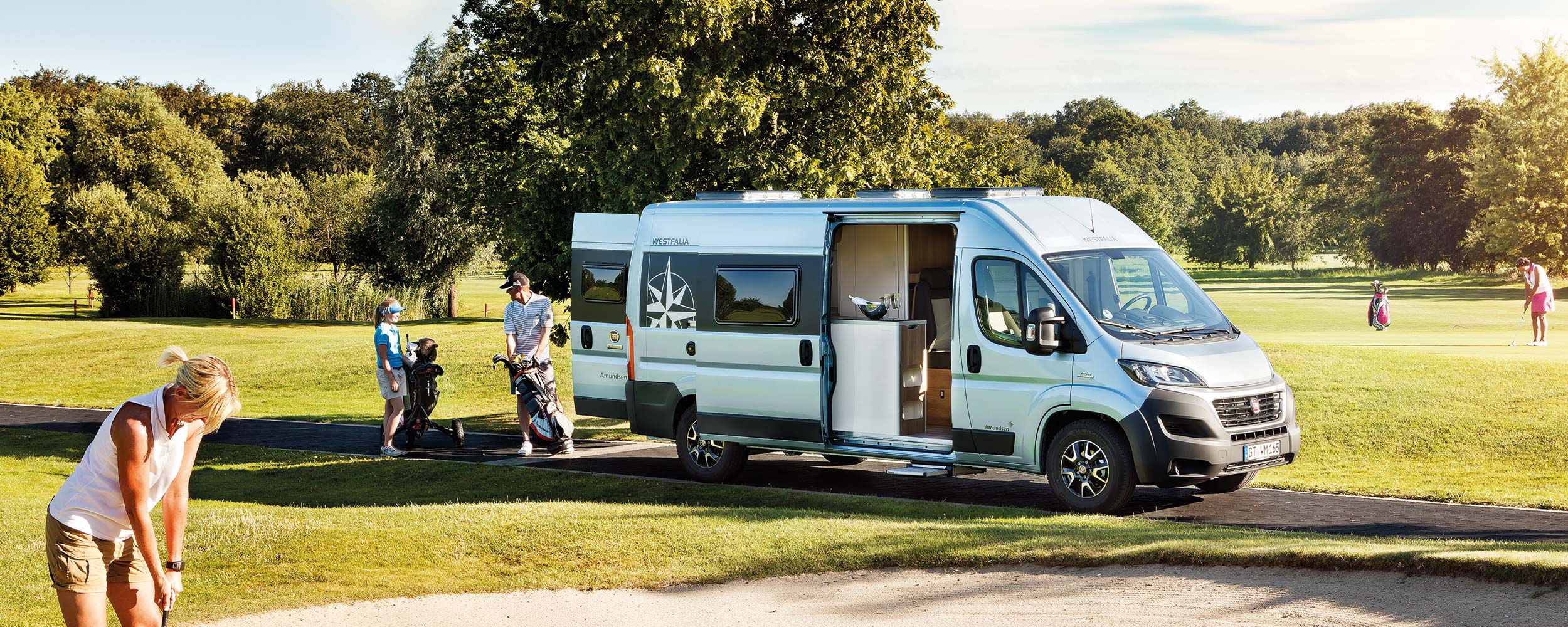 The length of the first model is 5.41 m. It is distinguished by one bedroom with a large, transverse bed. The 600E model is 5.99 meters long and has two large single beds. In this Westphalia, a sufficiently large space for storing the necessary elements and a convenient external hatch were also taken care of. The indicated Amundsen model also has a storage compartment behind the outer flap, where you can easily hide all the necessary camping equipment. The 600D motorhome also has a total length of 5.99 meters and has a rear double bed. The undoubted advantage of this model are also flexible kitchen solutions, such as the possibility of placing the refrigerator above the kitchen block. Thanks to this, travelers gain additional space that can be used, for example, as a wardrobe. The 640 E is the longest of them all (6.36 meters) and has two large single beds. You will also find kitchen amenities in this motorhome.
"Westphalia class"
Manufacturers of these motorhomes often use the phrase "Westfalia class" - that says a lot about the careful finish and the prestigious character of the brand. Westfalia offers top-class vehicles, so if you want to invest in a really good motorhome, you won't be disappointed. Westfalia Amundsen is available in a variety of colors; in addition to the standard white, you can also order vehicles in shades of red, yellow, blue, gray and navy blue.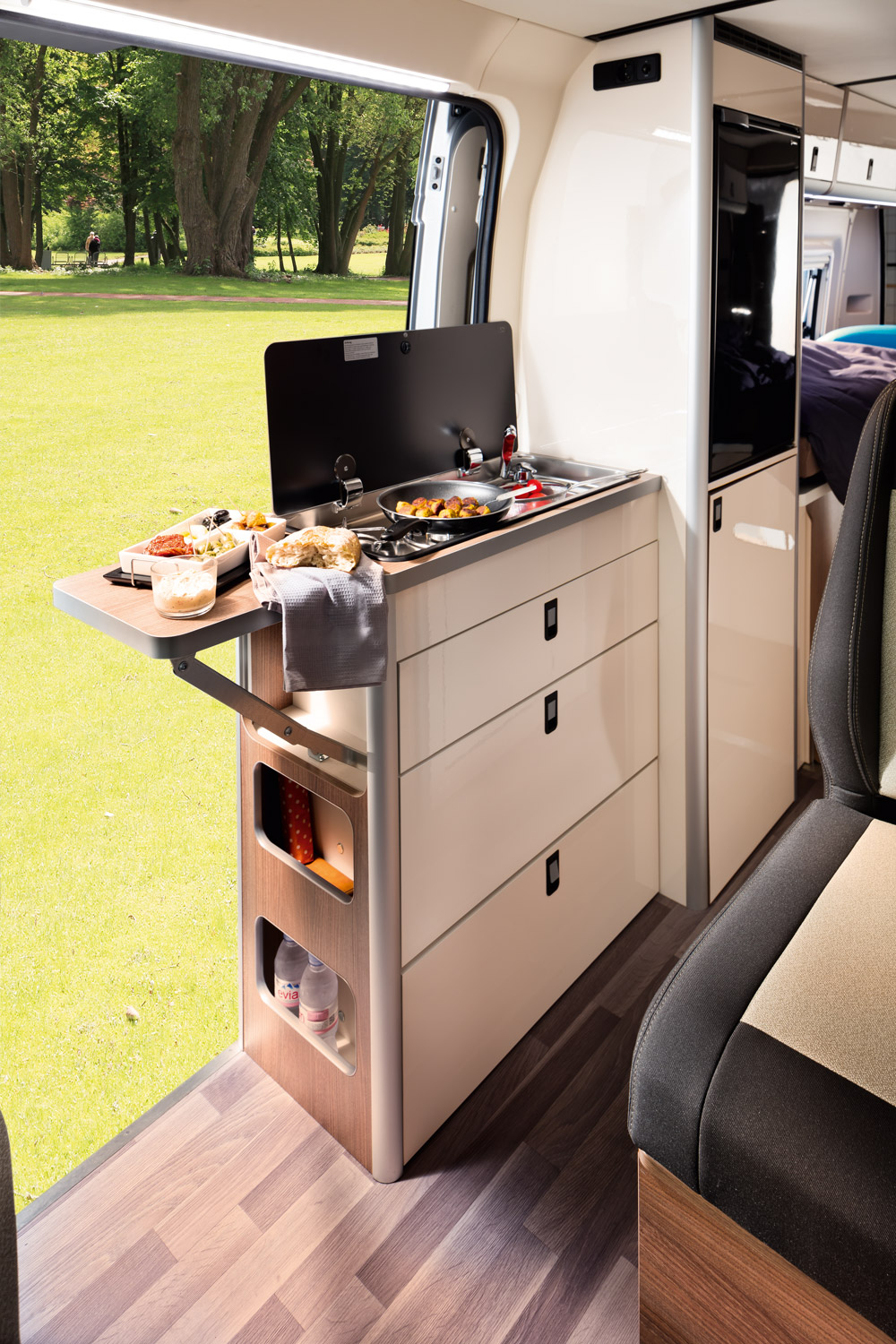 The Westfalia vehicles were also equipped with comfortable compressor coolers, and therefore the most economical and efficient model. Amundsen also has two containers for clean and dirty water - 100 liters each. In addition, in these motorhomes you will also find convenient storage compartments above the seats and a carefully designed lighting system that provides a cozy atmosphere both during the day and at night.
Westfalia Amundsen - for whom?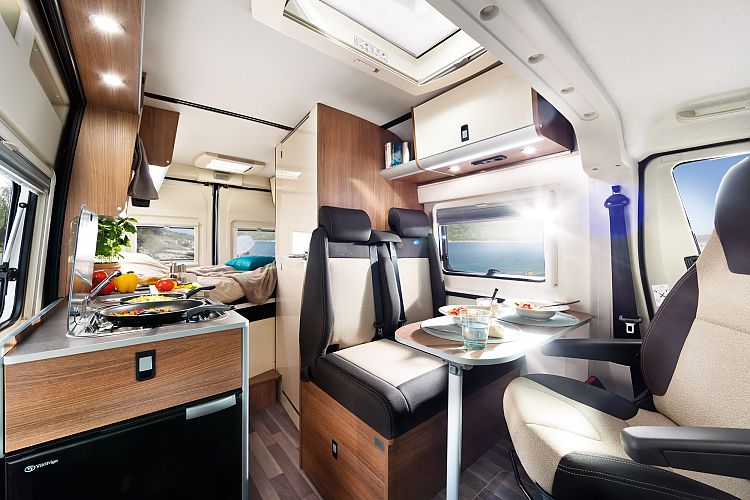 Much depends on the model you choose. However, given the variety of options, Westfalia will be suitable for families with children and for friends traveling together - it all really depends on the layout of the beds. The larger the motorhome, the more comfortable a trip with several people. The Westfalia Amundsen is a comfortable model that is perfect even for long journeys. The seats have been profiled in such a way that they are perfect for several hours of travel and provide maximum comfort. If you want to see these vehicles live and reserve one of them, contact the authorized Westphalian dealer in Poland - Elcamp.
We have created the CampRest portal for people who value freedom and travel on their own.
Enjoyed reading this article? Share it!