4 Winter trip to Caravan Park Sexten with CampRest - program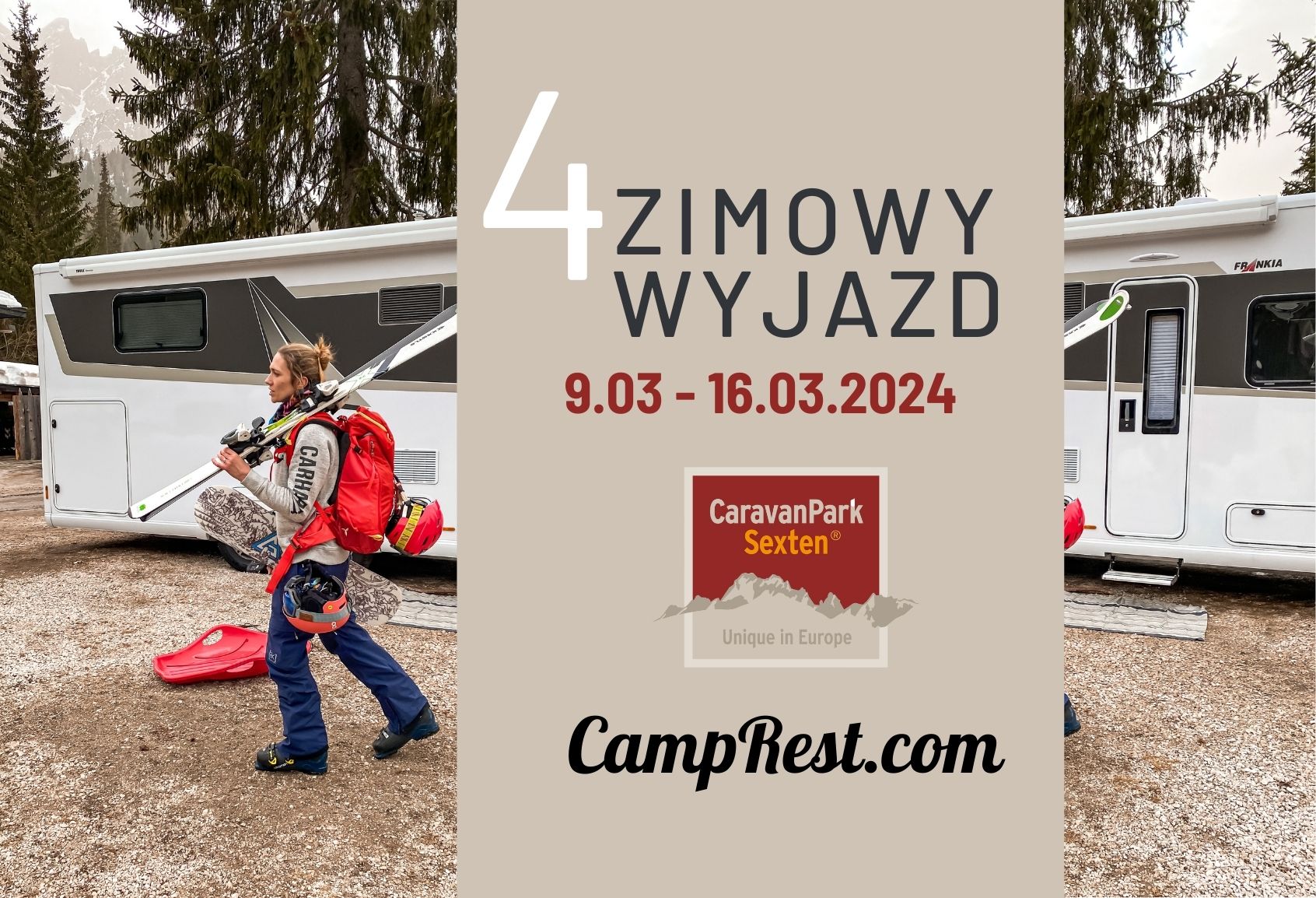 We are starting registration for the fourth Winter Camper Trip to Sexten . This year, of course, the participants can enjoy skiing, guided hiking trips, Pockl Race competitions, an organized trip to Kronplatz, relaxation in swimming pools and saunas, and daily evening integration during dinner - this time in the atmospheric Hay Loft barn located directly at the campsite.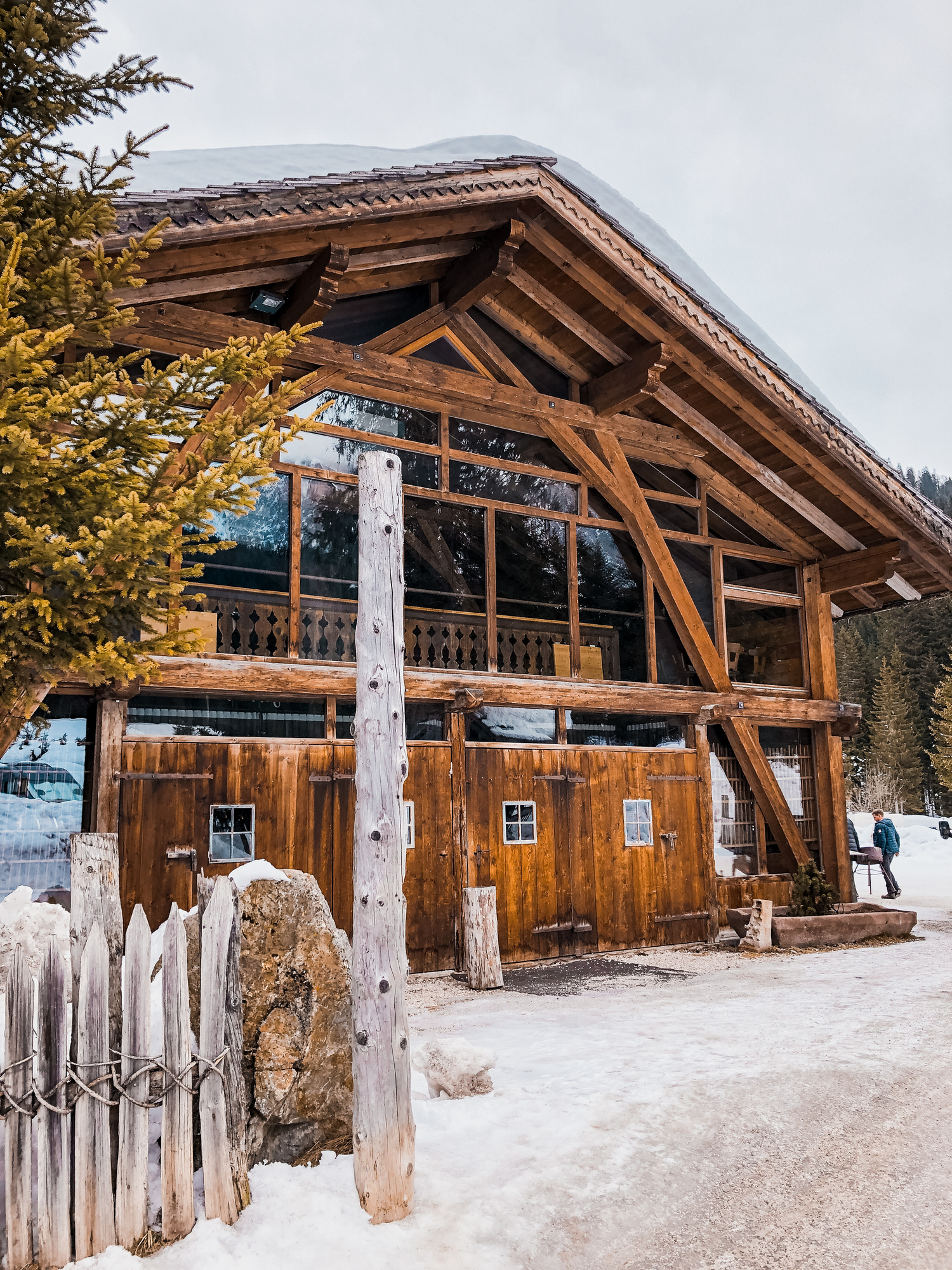 ---
IMPORTANT INFORMATION - even though we have prepared a plan for the entire trip, remember that no activity is obligatory. Everyone does what they want and no one will call anyone to say that we have a bus collection soon! :)
The entire trip is relaxed, but with a pre-arranged plan that may change due to weather or other circumstances. During daily dinners, we will inform you what the plan is for tomorrow and everyone can decide for themselves whether they want to go skiing, hiking or maybe they would rather stay in the swimming pools and saunas.
---
What would such a trip look like in 2023?
Check out a short video from our trip in March 2023. Although the camera didn't capture everything, we didn't record all the dinners, swimming pools, etc., but the video will give you some idea of the atmosphere of this trip.
Who is this trip for?
For everyone who likes mountains and winter. You don't have to ski or snowboard to stay entertained with us. The program is prepared for both skiers and people who like hiking.
If you like good cuisine, this trip is also for you - a different menu every day will satisfy the most demanding palates.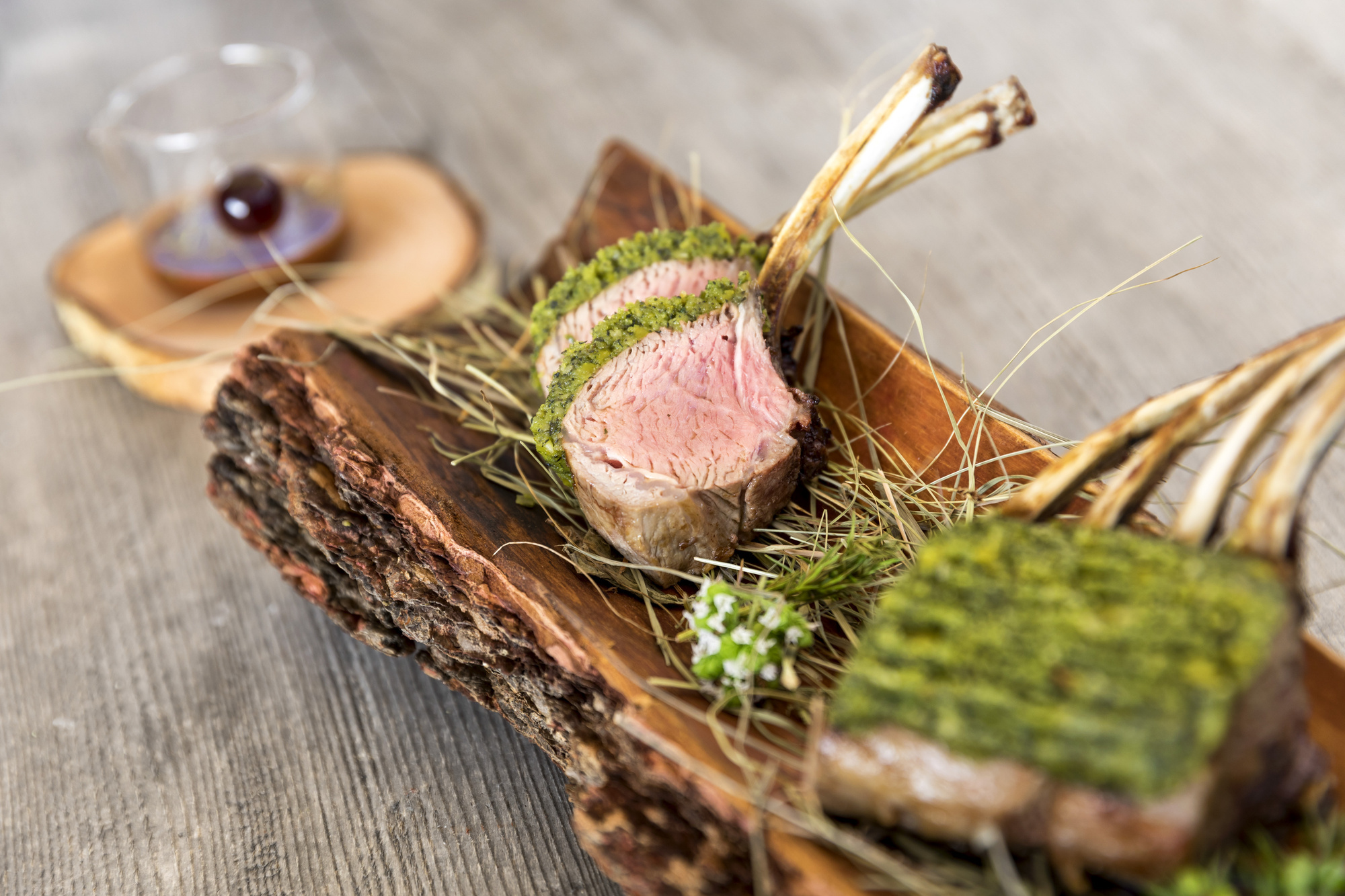 Do you like blissful relaxation in the SPA zone after a whole day of activity? Caravan Park Sexten is famous for its very extensive SPA zone where you will find, among others, several different saunas and trained masseurs.
What about storing skis and drying clothes?
This question most often arises before departure.
There is no problem. There is a locked ski storage room in the campsite, where you will also find shoe dryers. There are also hangers for drying clothes and towels after the pool in a separate room.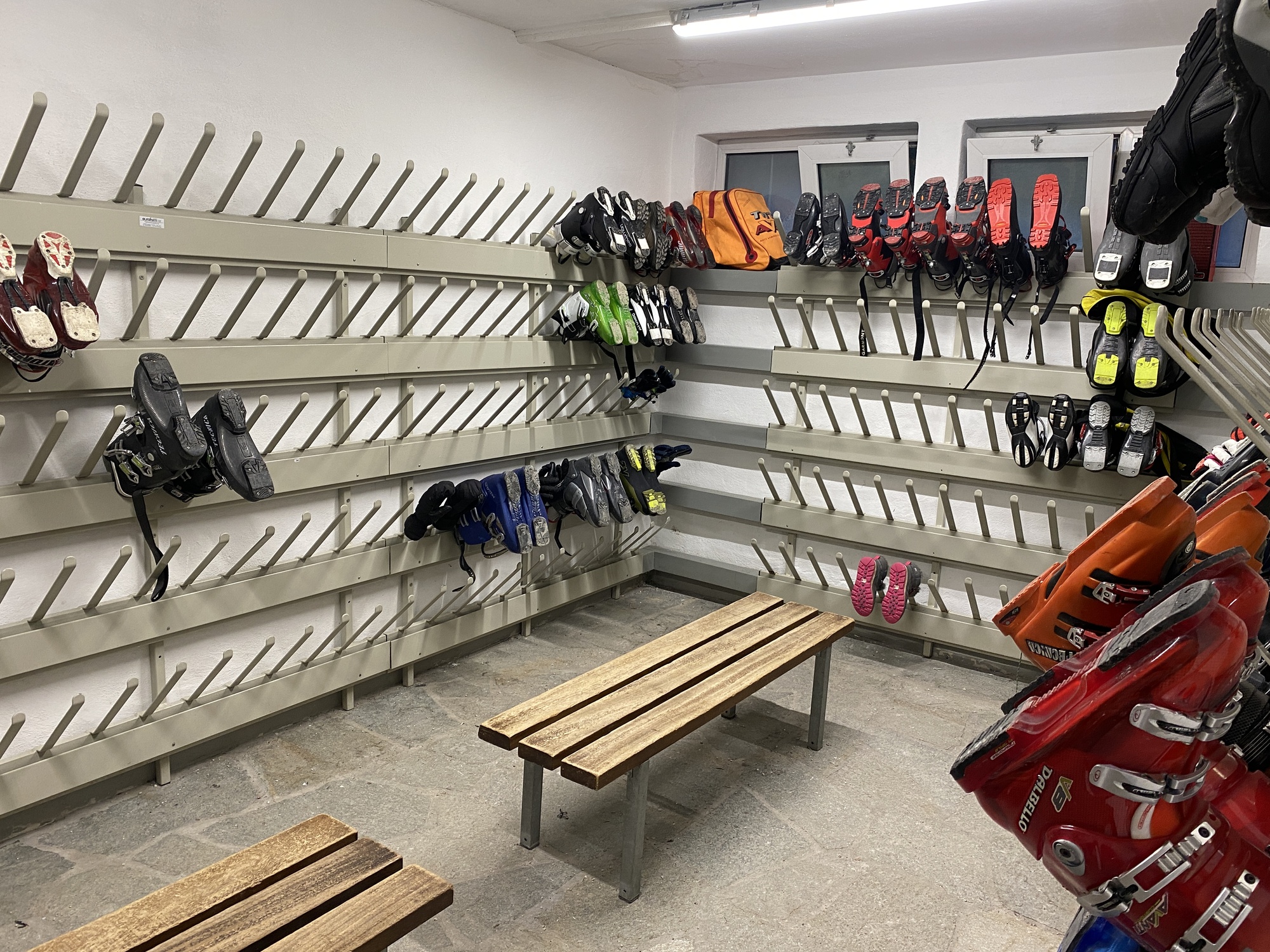 Trip program
Day 1 | Saturday, March 9, 2024 - arrival
We start Winter Week at Caravan Park Sexten on Saturday. Register at the reception, where you will receive a camping plan and you will be assigned a camping pitch. The plot will be available from 12.00 noon.
Arrival at Caravan Park Sexten
When you check in, you will receive tickets that allow you to use public transport for free. Before checking in and entering the pitch, we recommend doing the camper service, which is located on the right side just after entering from the main street. Camper-Service is covered and you can also wash your camper there.
You can spend the afternoon and evening relaxing in the swimming pools and saunas after a long journey.
In the evening, we officially start our trip with a welcome "Apritivo" with a cold plate. During the start, you will have the opportunity to meet the owner of the campsite and the mountain guides who will take care of people who decide to go hiking.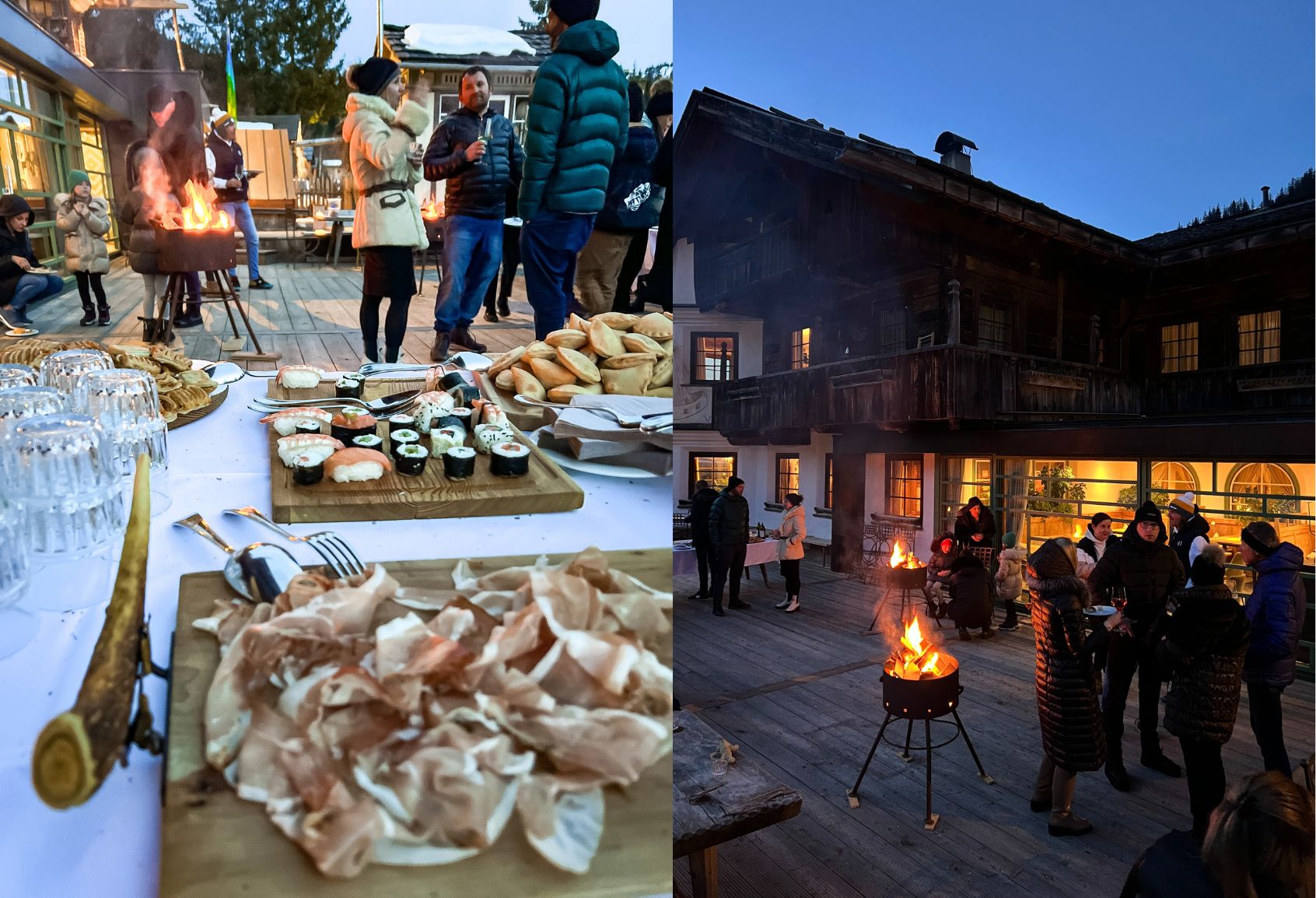 After the "Aperitivo" we move to the Hay Loft where a delicious dinner will be served, prepared by highly qualified chefs.
Day 2 | Sunday, March 10, 2024 – Ski Day
You can spend today skiing in the immediate vicinity of the campsite. You can go down to the ski lift via the ski slope that runs along the campsite or take the free ski bus and go one stop to Signaue (the cable car and slopes towards Helm or Rotwand) or a few stops further to Sexten, from where you can take the cable car to the top of Helm.
There is no guided walking tour planned on this day.
Non-skiers can use the swimming pools and SPA at the campsite, which is open from 10.00. You can also walk around the campsite on your own or take a ski bus to nearby towns.
In the evening, a wonderful dinner and a nice evening in good company await us again.
Day 3 | Monday March 11, 2024 – Ski Day & Hike
Drei Zinnen - it's a real paradise for skiers, but we also recommend going on nice mountain hiking trips during which you can admire beautiful views and get to know the area.
The walking group meets the guide in the morning in front of the Caravan Park Sexten reception. Everyone will go by ski bus to the starting point of the trip.
Our initial plans are to go to the Dreischusterhütte where we can have lunch and then go sledding down the valley. A great attraction for children and adults.
At the shelter you can order traditional food from this region. We especially recommend choosing canederli in butter.
The approach itself is not very demanding and takes about 2-2.5 hours. Please remember to bring appropriate footwear and clothing. Small shoe grips may also be useful, as the trails may be icy in places. Trekking poles may also be useful.
People who prefer skiing or snowboarding plan their day on their own.
After returning to the campsite, you can go to the swimming pools and SPA, and around 7 p.m. we meet again for dinner. This time it will be "Pizza evening" at Taverna with live music.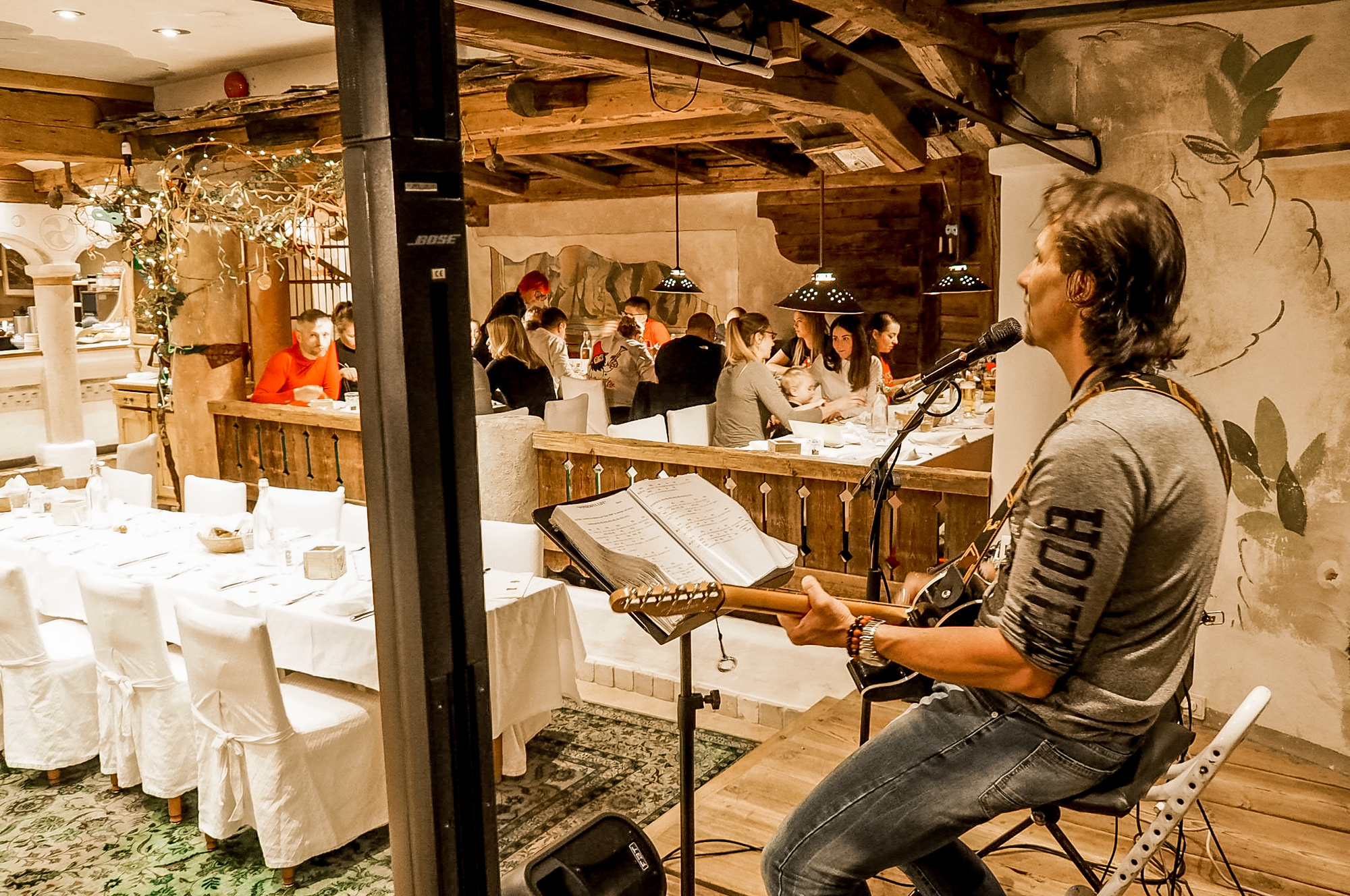 Day 4 | Tuesday 14/03/2024 – Ski Day & Hike
On this day, the hiking group meets the guides again at around 9:00 a.m. in front of the campsite reception. The plan is to go to Rudihütte at the top of Rotwand where you can have lunch.
There is a 5.5 km long toboggan run from the top - a great attraction for children and adults. You can rent sleds at the lower cable car station.
Since Rudihutte is located directly next to the ski slopes, skiers can meet hikers for lunch together in the restaurant.
---
For skiers, we highly recommend the several-kilometer route from Rotwand to the campsite! The views are beautiful and the route is included in the UNESCO World Heritage List
---
After the activities, traditionally swimming pools with a SPA zone await everyone, and around 7 p.m. we start another dinner together at the Hay Loft at the campsite.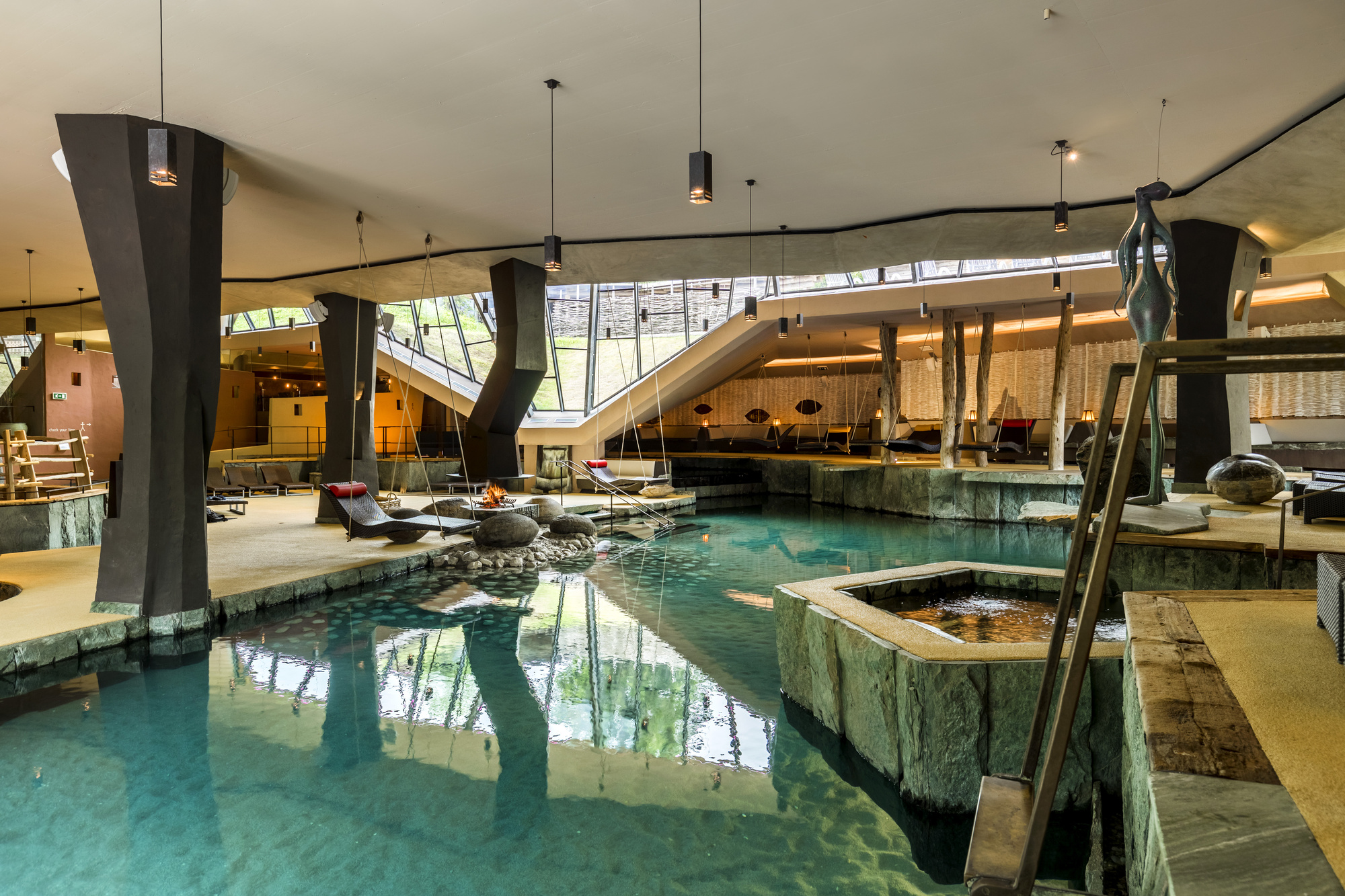 Day 5 | Wednesday, March 15, 2024 – Relax or individual sports
We do not have any mountain activities planned with guides that day. You can spend a quiet day at the campsite's swimming pools and spa, explore the area or go skiing.
However, if you would like to try something different, such as ski tours, a snowmobile trip, a tandem paragliding flight or even a helicopter flight over the local mountains, the campsite staff will help you organize such activities.
Just remember that many of these additional attractions need to be booked well in advance before we get to Sexten, so let me know and we will help you organize it.
Ski touring in the Dolomites
The Drei Zinnen region is perfect for ski touring. For those interested, we can organize a trip with guides and transport to a suitable place that day.
If you want to go ski touring, you must have your own equipment. It is possible to rent equipment from a local rental company where we can take you the day before.
Since the whole day was intended for relaxation, in the late afternoon we meet the guide who will take us to the Talschlusshütte mountain shelter. After a Tyrolean evening, you will return to Caravan Park Sexten by torchlight.
It is worth having mountain boots, grips, trekking poles and a flashlight/headlamp. Children will definitely be happy if you take them a sled.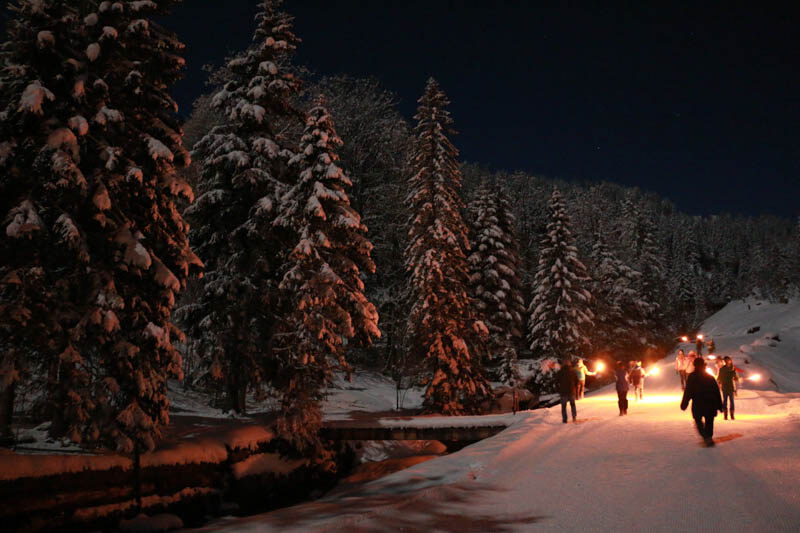 Day 6 | Thursday, March 16, 2024 – Ski Day Kronplatz
In the morning, all skiers meet at the reception, from where buses will take us to Kronplatz. If you don't ski, you can also go to Kronplatz and at the top visit the famous Messner Mountain Museum and then enjoy the views at the top from a deckchair or visit the beautiful town of Bruneck.
Day 7 | Friday, March 17, 2024 – Pockl Race for the CampRest Cup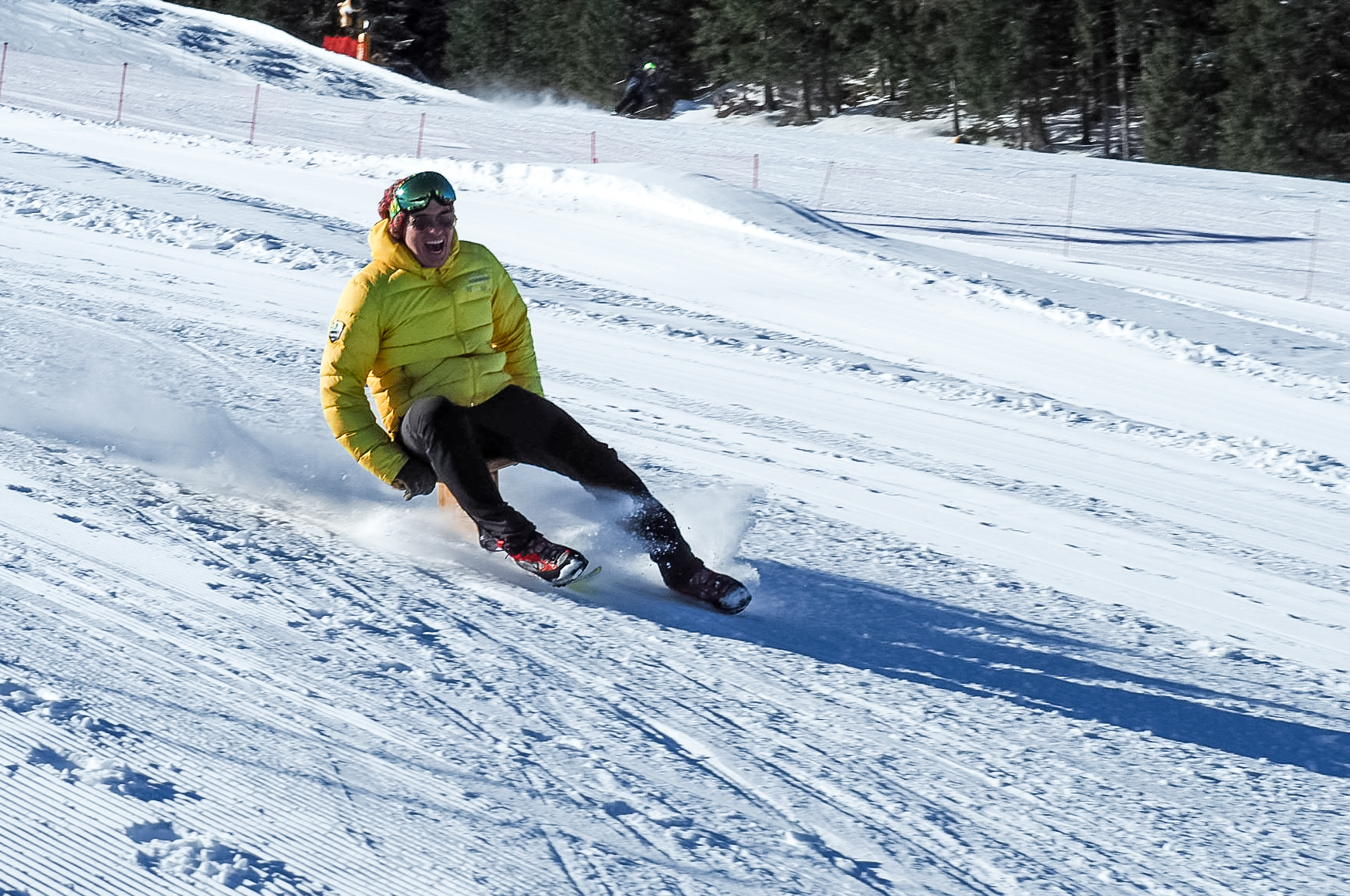 Participants meet the guide in front of the main building and together they go to the Kreuzberg Pass (on foot or by ski bus).
Racing on stools
Guaranteed up to armpit fun for everyone. After the race, you can refresh yourself with white sausages, pretzels and beer.
After the race, it is best to relax in the Meridiana SPA - you can choose from steam saunas, swimming pools, whirlpools enriched with minerals and massage.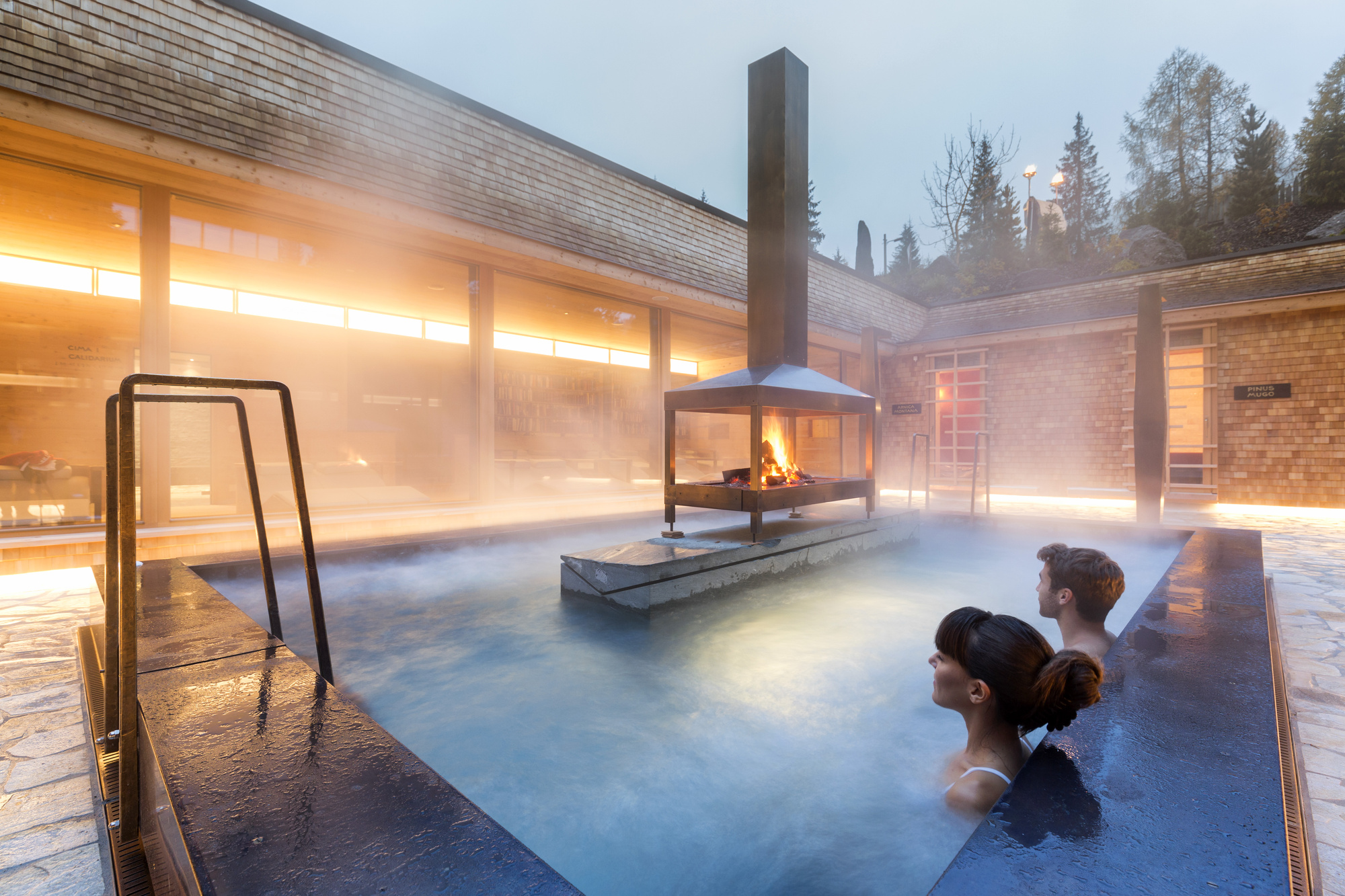 Day 8 | Saturday, March 18, 2023 - see you next year
On this day, everyone sets off on their return journey. Before departure, from 8:00 a.m. to 10:00 a.m., we invite you to the restaurant for a hearty buffet breakfast.
How much does a winter trip to Sexten with CampRest cost?
Price list for people in campers

| | |
| --- | --- |
| 1 adult in the camper | €800 |
| 2 adults in a camper | €1,600 |
| More adults in the camper | €690 |
| Only 1 person in the camper | €830 |
| Children aged 0-2.99 years | for free |
| Children aged 3-6.99 years | €330 |
| Children aged 7-13.99 years | €450 |
Price list for people in "Lodge" houses

| 1 adult per cottage | €1,050 |
| --- | --- |
| 2 adults in the cottage | €2,100 |
| More adults in the cottage | €1,190 |
| Only 1 person in the cottage | €1,560 |
| Children aged 0-2.99 years | for free |
| Children aged 3-13.99 years | €550 |
The cottages are presented here: Lodge Cottages in Caravan Park Sexten
Price includes:
A comfortable camping spot
Walking guide
Free tickets for public transport
Admission to the spa (swimming pools and saunas) – 3 hours every day
Attractions mentioned in the program
Dinners and lunches mentioned in the program
A voucher entitling you to purchase tickets with a 10% discount
The price does not include:
Ski passes
Drinks with dinner
Electricity fees - you pay for electricity according to the meter
Additional attractions such as ski tours, snowmobiles, ski rental…
Skipass in Drei Zinnen - 15% discount for CampRest
Tickets can be purchased at the ticket offices directly next to the queues. Participants of our trip will be able to buy passes with a 15% discount based on personalized vouchers.
The price list for the 2024 season is as follows: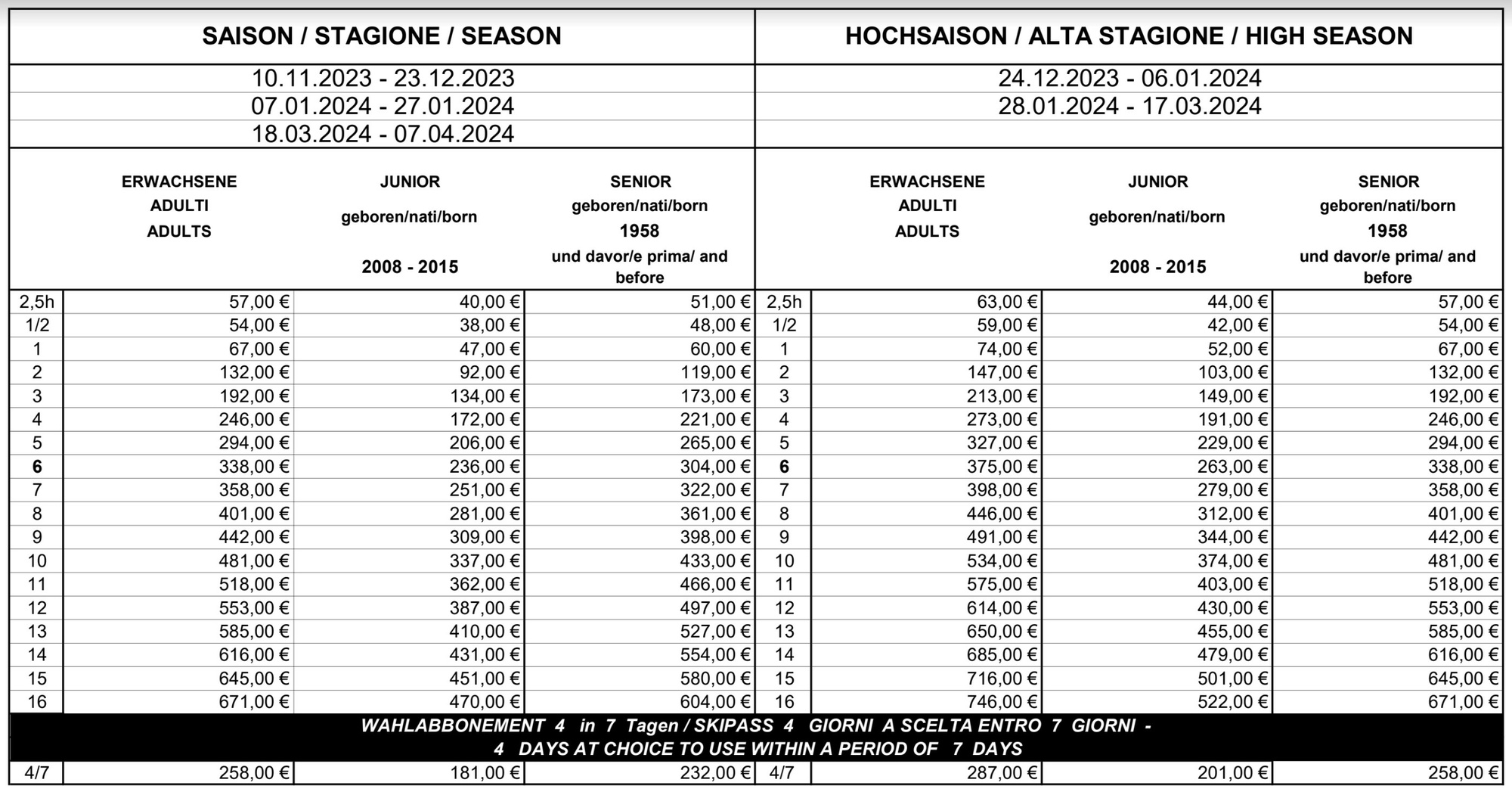 How to sign up for a trip?
Registration by e-mail: [email protected]
Or by phone: +48 792 445 484
At the time of registration, we collect a deposit of €150 from each person, which we transfer to the campsite. The remaining amount is paid directly at the campsite.
gallery
We have created the CampRest portal for people who value freedom and travel on their own.
Enjoyed reading this article? Share it!