5th edition of the Caravaning Summer Show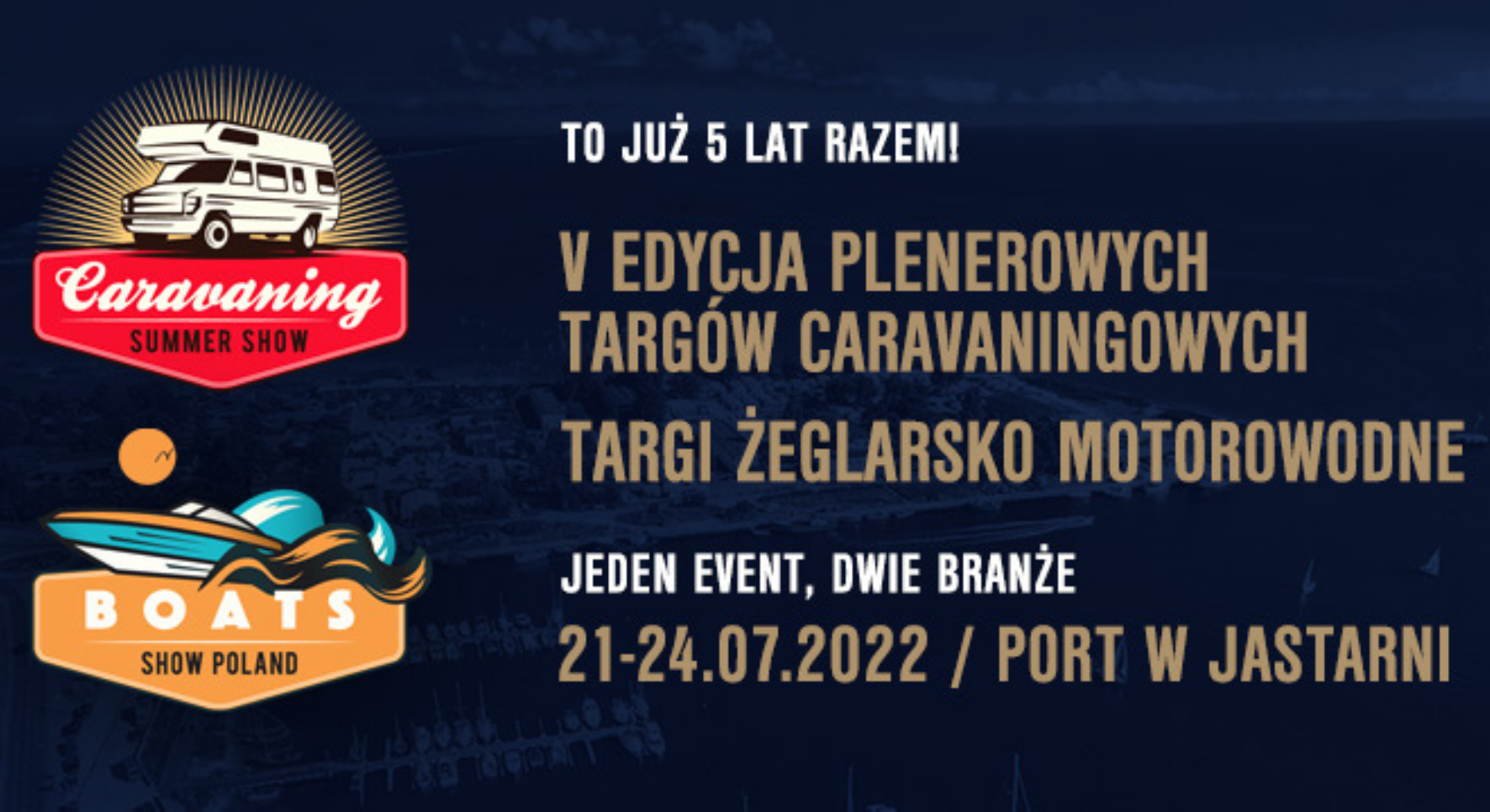 On behalf of Filip Kołodziej - the organizer of the Fair, we invite you to a great summer event!
The fifth edition of the first open-air caravanning fair Caravaning Summer Show in Poland is ahead of us. Yes, it's been the 5th year :)
Outdoor Caravanning Fair
From the very beginning, we strongly believed in this original project. During all these years, we managed to use 100% of the land that we had at our disposal.
Let us remind you that the first edition took place on the border of Władysławowo and Chałupy.
The second edition took place in Hel, at the very end of the Peninsula. It is worth mentioning that from the very beginning we aimed at the port in Jastarnia .
After 2 years of talks with the authorities of Jastarnia, we have succeeded and since the third edition we have been in the picturesque port.
Sailing and Motor Fair in Jastarnia
The presentation of caravanning on the background of yachts is impressive. Additionally, the port is located on the main Władysławowo - Hel road. It is impossible not to notice the summer caravanning festival.
Since we arrived at the port, we have been combining two industries: caravanning and sailing and motorboating - the summer edition of Boats Show Poland .
The fifth edition is scheduled for July 21-24, 2022. For the second year in a row, the event will last 4 days from Thursday to Sunday.
In 2022, for the second year in a row, hostesses will visit every crew at the campsite, inviting them to the Caravaning Summer Show and Boats Show Poland. In 2021, we reached over 2,500 crews. In addition to people relaxing in caravanning style at the Polish seaside, our fair is also visited by people staying in hotels and accommodation on vacation at that time.
We often get information that we are visited by people who come to the fair from various parts of Poland. It's very nice and proves that what we are doing makes sense. It is an ideal opportunity to shop, promote caravanning and meet industry experts. The opinion that caravanning should be promoted in such circumstances additionally motivates us to be with you all the time.
Contact for exhibitors:
Filip Kołodziej
Tel. 603 508 464
Mail: [email protected]
See you later.
We have created the CampRest portal for people who value freedom and travel on their own.
Enjoyed reading this article? Share it!