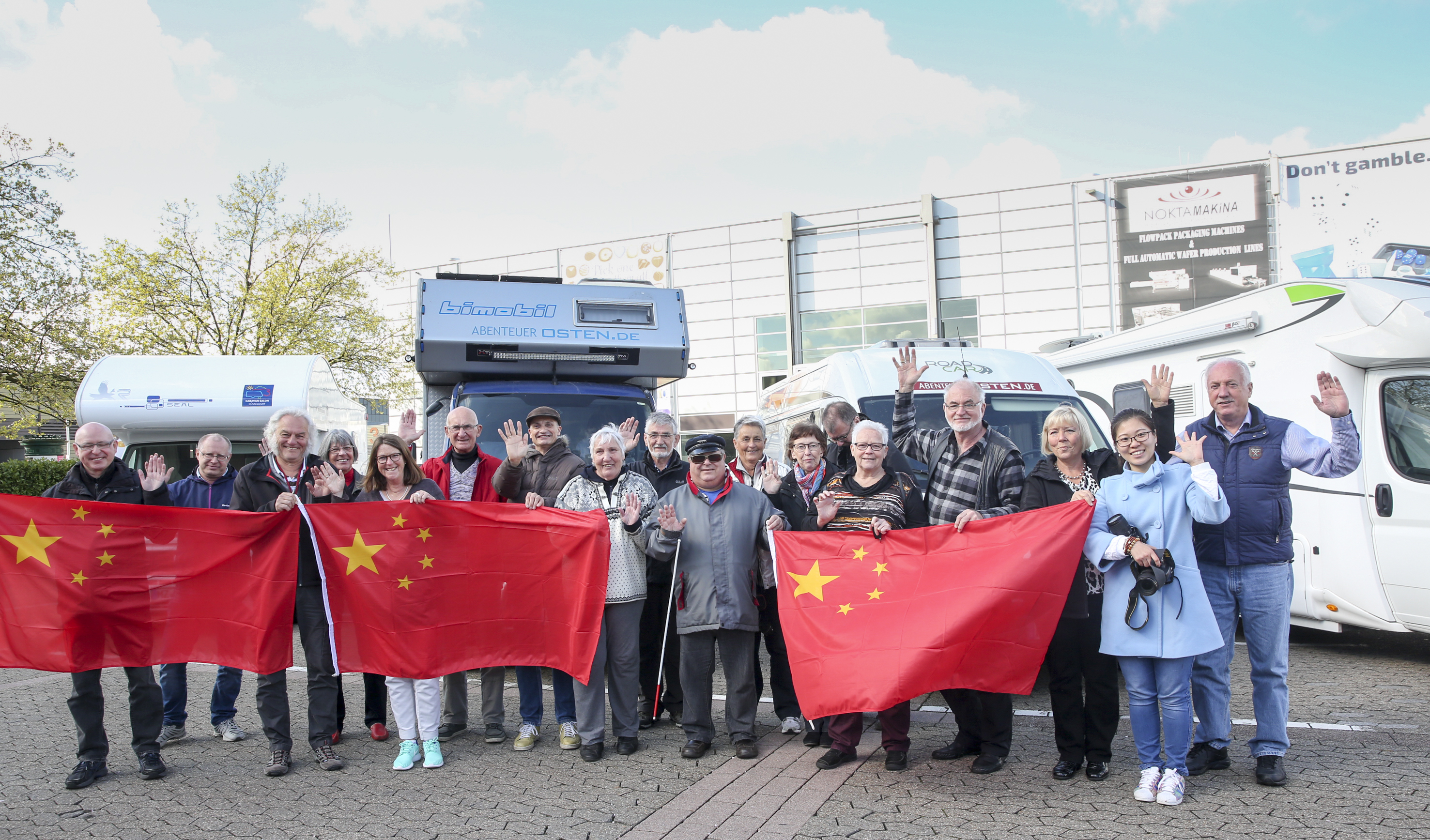 Tourists from all over the world come to the caravanning fair in Düsseldorf. It is surprising that in recent years newcomers from China who came to Germany with their cars have also appeared. And if you can come from China to Germany in a motorhome, why not go on a return visit, for example to the "All in Caravaning" fair in Beijing?
The organizers of the fair in Germany are sponsoring the expedition that started on April 18 . 39 travelers from Germany, France, Austria and Switzerland decided to travel. In total, this peculiar convoy comprises 21 motorhomes and one car with a caravan. The participants of the expedition plan to travel 13 thousand kilometers within 10 weeks. km, so as to appear on June 23 at the "All in Caravaning" fair in Beijing.
The adventures begin in Poland
The journey, which is largely to follow the silk route, leads from Düsseldorf through Warsaw, Riga, Moscow, Kazakhstan, Uzbekistan, Kyrgyzstan , and then through Xinjiang (Xinjiang Uighur Autonomous Region), the Takla Makan desert , and finally: Xian and Beijing .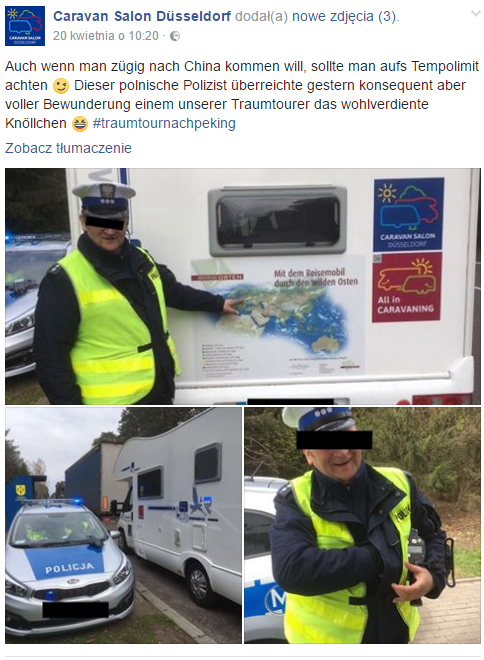 The participants had their first adventure in Poland, where one of the motorhomes was stopped by the police for speeding. Polish policemen were reportedly impressed by the route planned by the participants, thanks to which the meeting - despite the unpleasant circumstances - proceeded in a fairly pleasant atmosphere. The organizers quickly shared this event on Facebook.
Caravanning is conquering China
It might seem that mainly very young caravanning enthusiasts will go on such a demanding journey. However, it is not so. One of the participants is Kostya Abert , who wants to celebrate his 50th birthday by participating in this expedition. The man has been traveling since the age of 18, promoting caravanning all over the world. In many places, incl. in China, he is considered an expert in caravanning.
How is caravanning in China? It turns out that it gets better and better! The constantly developed road infrastructure encourages more and more Chinese people to fall in love with traveling to the farthest corners of the Middle Kingdom. More and more people are also going abroad. Therefore, there is also a growing interest in motorhomes and caravans.
Back on wheels
This trip is intended not only to promote active tourism in China and the countries through which the participants will travel. It is equally important to show the world that China is more and more open, safe and worth including in your travel plans.
Most of the participants will return from China in the same way - ie on wheels. This time they will travel approx. 10 thousand. km, traveling through Mongolia, Siberia, Russia, and then again through Poland . Let's hope that this time it will be without a mandate.
Sometimes it is better to get lost than to ask for directions too much. Aldous Huxley
Enjoyed reading this article? Share it!