CMT 2018: 120 premieres of motorhomes and caravans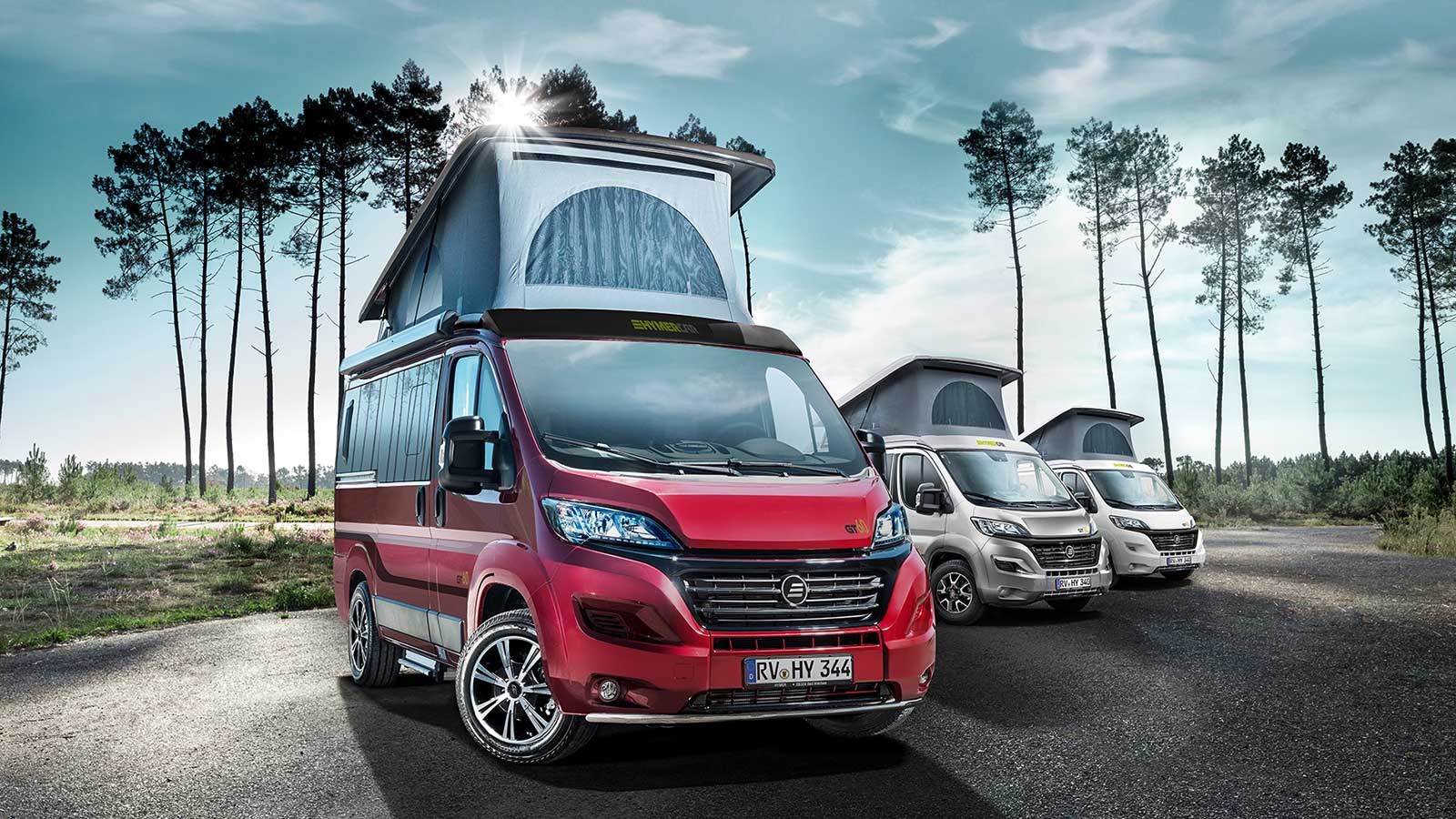 The 50th anniversary CMT holiday fair in Stuttgart began on January 12. It is the largest event of this type in Germany and one of the most important in the world. This event is also a celebration of caravanning - as many as 143 brands from the caravanning industry will exhibit their vehicles.
The first day was intended for journalists and invited guests, but from January 13 to 21, the fair area - a total of 120,000 square meters - can be visited by anyone interested. This year , 2,192 exhibitors from 100 countries and 360 cities and regions announced their presence. Partner cities will also be present among them - e.g. Stuttgart will exhibit together with Łódź . Panama and Hungary will have stands as partner countries.

A record area was allocated for the exhibition, and all halls were rented (plus additional space in the entrance areas, on the exhibition square and in the Rothauspark between the exhibition halls!). This means that there should be a lot of attractions. This will be the largest fair in the 50-year history of CMT .
Sales are growing – the number of vehicles is increasing
Of course, we are most interested in the exhibition of campers and trailers. The number of registered recreational vehicles in Germany has been growing continuously for several years, and this is an incentive for additional manufacturers and distributors. This explains why around 1,000 recreational vehicles will be shown this year, including 120 world premieres . This time, as many as 143 brands from the caravanning industry will be presented, while last year there were 118. So in this respect, CMT also records a new record! It was even necessary to allocate an additional hall for campers, trailers and accessories.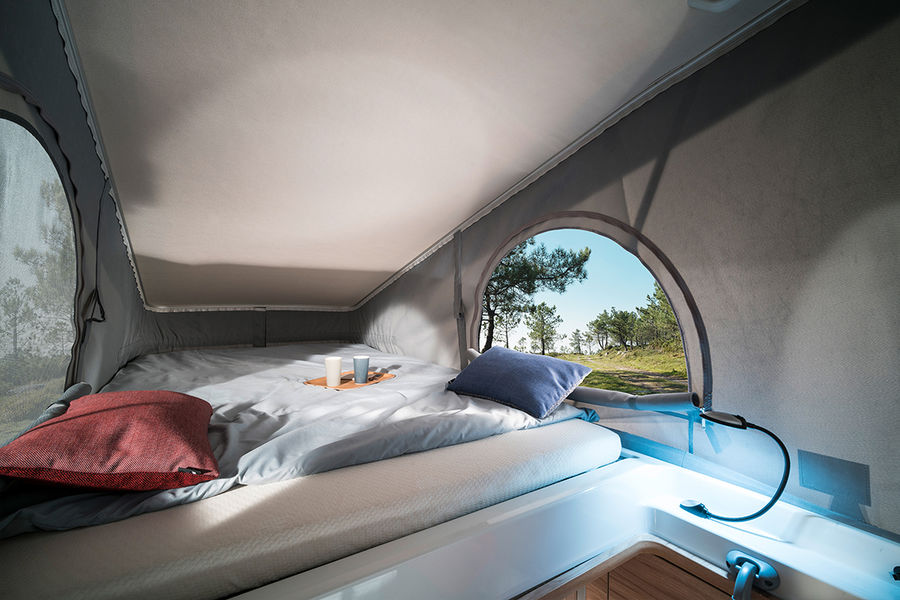 We are not able to list all the new products that will be shown in Stuttgart, but after reviewing the premieres, we notice that there are especially many small camper vans with a lifting roof this year. One of the trends is to create small vehicles that can accommodate as many people as possible on board. The second trend - contrary to the first - offering large vehicles providing maximum space and comfort for just two passengers. So this time, everyone should find something they like.
Premieres on CMT 2018
Here are some of the new features:
Globe Traveler Rookie XL - a larger version of the Polish Rookie camper based on Fiat Talento, which we described in this article: Globe-Traveller Rookie - a Pole can do it!
Carthago Liner for Two – an integrated, luxurious camper for two people based on the Chic E-Line series, priced from PLN 127,000. euro.
Eriba Touring Troll 530 Rockabilly and Ocean Drive – colorful (red and blue), and better equipped versions of Eriba Touring trailers.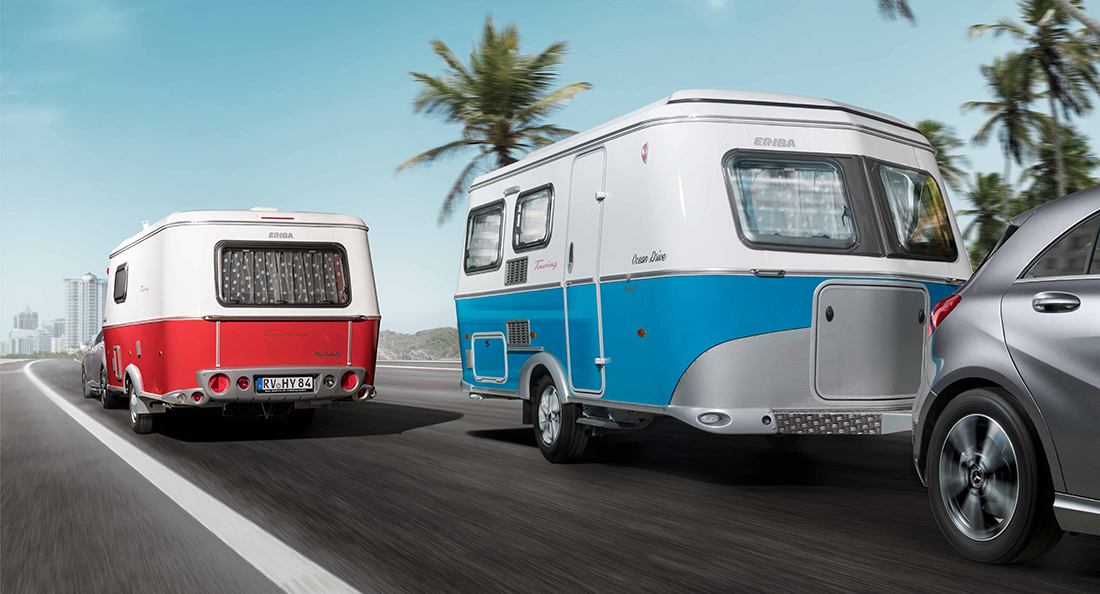 Hobby Ontour – a new series of trailers weighing from 1,200 kg and 2.2 m wide; available in four interior layouts and priced from PLN 15,000. euro.
Hymercar Sydney GT60 – a camper with a lifting roof and accommodation for five people; the length of the vehicle is 4.96 m and prices start from 49,900 euros.
Hymercar Grand Canyon S – a model based on Mercedes, equipped with a lifting, sloping roof.
Nissan Michelangelo – Westfalia turned the Nissan NV 300 into a camper with a pop-up roof.
Nugget Westfalia – Ford with a fixed, raised roof, but the raised roof was used not only as a sleeping space, but also for additional storage cabinets!
Tischer Trail 230 S – it's actually a Mercedes X-class, i.e. a pickup truck, but with an interesting Tischer camping structure. The cabin has a 1.5 m wide bed, and four people can spend time in the lounge area. There is also a kitchen (with a 3-burner stove) and a toilet with a shower.
Trade fair website: https://www.messe-stuttgart.de/cmt/
Sometimes it is better to get lost than to ask for directions too much. Aldous Huxley
Enjoyed reading this article? Share it!