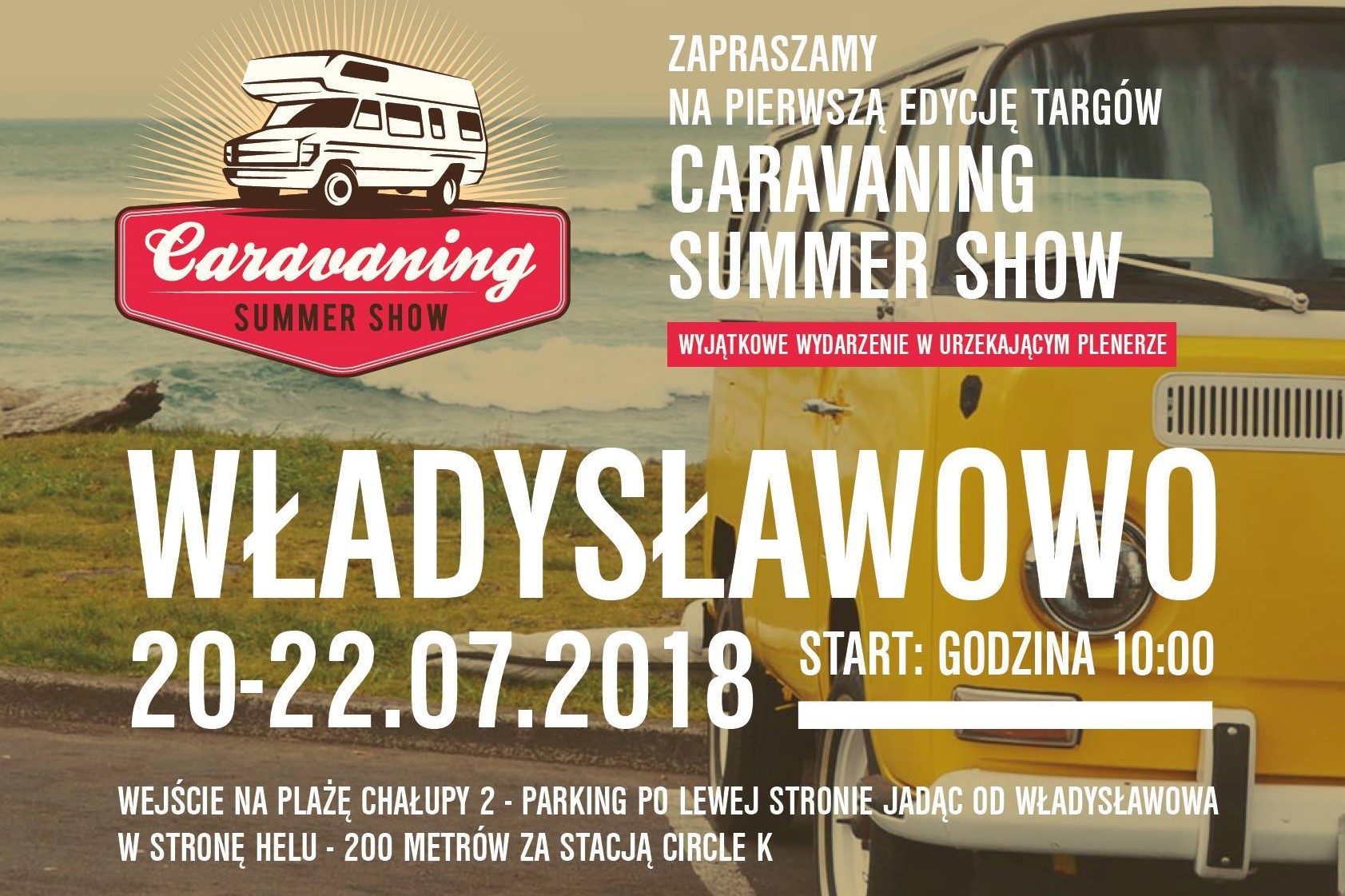 Hello! Hello! Resting at the Polish seaside in the vicinity of the Hel Peninsula and everyone looking for entertainment for the upcoming weekend! The first edition of the Caravaning Summer Show is ahead of us, under the patronage of CampRest.
On July 20-22, 2018, we are meeting in Władysławowo . The fair is addressed to enthusiasts of caravanning, but also to those who do not know it yet, and would like to learn more about this increasingly popular form of traveling and leisure in Poland. We also invite all lovers of water sports.
Who will we see
We are very pleased to announce that over 30 exhibitors have announced their participation in the fair, including: Niewiadów, Mitsubishi, Mercedes Auto Idea, Volkswagen Commercial Vehicles, Elcamp, Camper Planet, Master Craft and many others.
Camper Planet will show the Ilusiona XMK 760 (6-seater model), Ilusiona XMK 665 (5-seater), the Explorer 120 hardshell roof tent and the Lander Graziella 401 retro trailer. At the Elcamp stand, we will see the Globe Traveler Pathfinder Z model and the Adria Matrix Axess 670 SL .
Visit with attractions
There will be plenty of attractions. Mercedes and Volkswagen invite you not only to watch new products, but also for ice cream! Mitsubishi will tempt you with lemonade. The chillout zone will be organized by HBO GO, which has prepared contests with great prizes, and for the first 500 visitors to the zone - monthly access to HBO GO .
Decathlon has also prepared contests with prizes. You will be able to compete in such competitions as: unfolding the "2-seconds" tent and the family tent on time and inflating the mattress on time. An interesting quiz is also waiting for the guests.
At the fair itself, you will be able to win a sightseeing cruise over the Hel Peninsula and a week's rest in Scalea in southern Italy.
The fair will be divided into zones: open (everyone who has special things to offer that may interest our guests), exhibition, caravanning and water sports zone.
The latter will present surfing and kitesurfing schools as well as exhibitors of water equipment. Visitors will have a chance to try their hand at SUP boards. In the open area you will be able to see motorboats , electric scooters and an inflatable catamaran that can be packed into the car.
In addition, you will be able to listen to bloggers talking about their travels, and a musical feast will be provided by the Brodacze Live Act band.
CampRest at the Caravaning Summer Show
We will of course also be there! We will have our camping guide for you, we will also give away discount codes for booking places in the Italian Human Company centers. You can also make a gift for your children and buy the illustrated book "Camping Like a Fairy Tale" at a promotional price.
We cordially invite you to the first open-air caravanning fair in Poland. Combine them with vacation or let them become a pretext for a vacation trip. We are waiting for you!
How to get?
You can get to the fair by driving from the roundabout in Władysławowo towards Hel, passing Hydrosphere, Biedronka and the Circle K Polska petrol station. After about 200 meters, we will wait for you on the left. We cannot be avoided. And something else! The location has a direct descent to the beach marked Chałupy 2 .
Tickets can be purchased directly at the box office, at the entrance to the event or in advance via eBiltet.pl.
A lawyer who loves traveling. Always with a book on the go. I collect memories of the color, taste and smell of every place I visit.
Enjoyed reading this article? Share it!