Camp & Trailer - the new store of the Adria dealer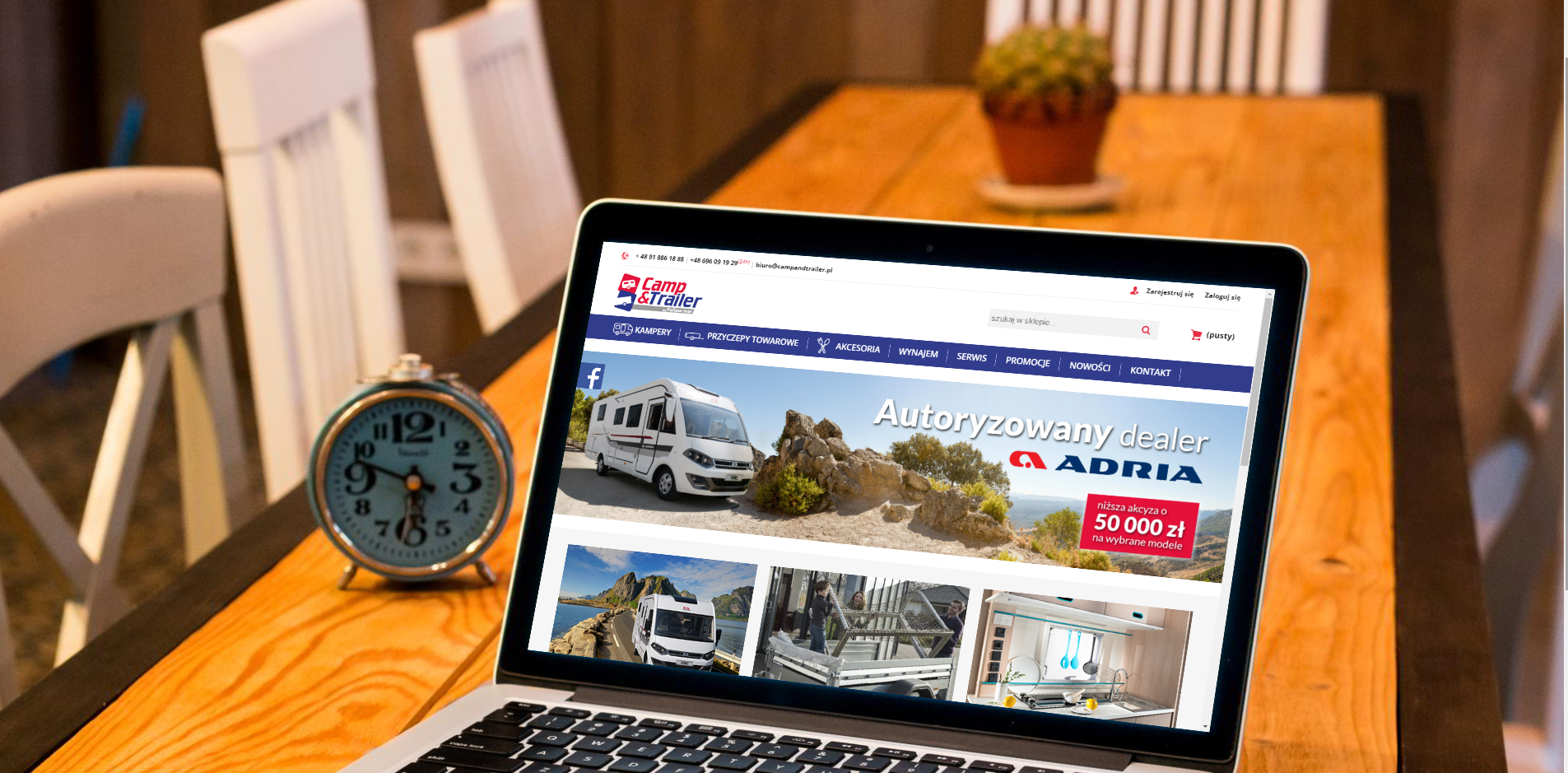 This information will please caravanning enthusiasts. A completely new online store www.campandtrailer.pl has just been launched. It is one of the largest caravanning stores in Poland. The project was created by representatives of Camp & Trailer in cooperation with specialists from home.pl - the largest internet provider in Poland. The store offers nearly 5,000 products, including campers, caravans, cargo and specialist trailers, spare parts and a wide range of accessories .
The necessary products will be found here by experienced caravanners, DIY with their motorhomes on their own, and people who are just starting their adventure with caravanning.
------------------------------------------------
I am passionate about an active lifestyle and caravanning. Together with family and friends, we travel in a camper all over Europe and use all kinds of accessories necessary at the campsite. Therefore, as a company, we perfectly understand the needs of our clients. For our store, we select parts and accessories from reliable manufacturers that will ensure high quality and safe, long-term use. We also provide professional caravans and campers service. Our advisors by e-mail, by phone and in a stationary store in Szczecin always help customers make the best choice that suits their needs. We monitor the market on an ongoing basis and introduce the latest products to our store. On the website, we also publish information about current promotions on the website and news from our partners, brands such as Adria, LMC, Thule, Fiamma, Dometic, Truma, Alde, Megasat, Oyester, Thetford, Gok, Alko - says Andrzej Bloch, owner of Camp and Trailer .
------------------------------------------------
Most of the spare parts and accessories at Campandtrailer.pl are available immediately , and the delivery takes up to 48 hours. Home.pl specialists took care of the greatest convenience of using the website, easy product search and trusted payment and delivery methods.
Campandtrailer's stationary offer is supplemented by the service of caravans, campers, cargo trailers and annual inspections, preparation of vehicles for the season and winter period, as well as inspections of gas installations. In order to meet the needs of our clients, we also run a rental of cargo and specialized trailers, available 24 hours in Szczecin.
More information at www.campandtrailer.pl .
We have created the CampRest portal for people who value freedom and travel on their own.
Enjoyed reading this article? Share it!