Camper & Caravan Show 2021 - summary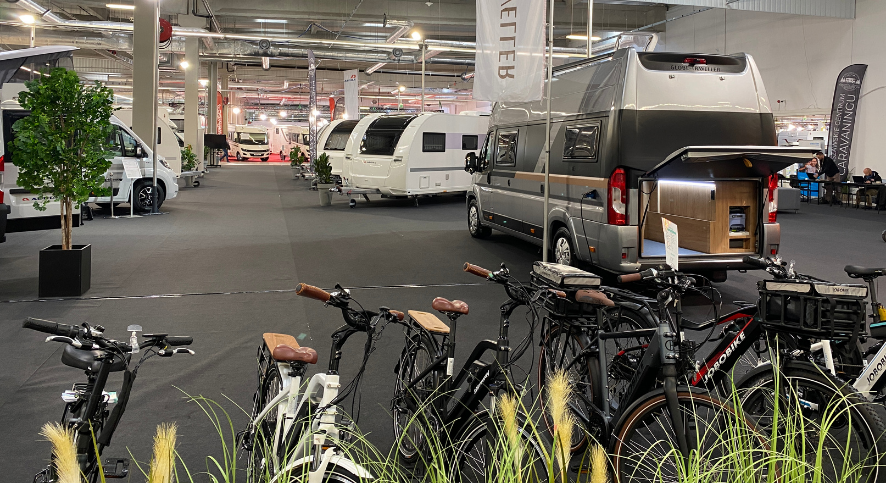 The fair at Ptak Warsaw Expo in Nadarzyn, which ended on Sunday, will surely go down in history due to the record attendance - both at strictly industry fairs and at any gathering, we have not seen such crowds yet.
This year's edition had a fairly limited formula in terms of the thematic scope compared to previous editions. There were no travel fairs or fairs for boats and yachts as part of the exhibition (only Power Boats from Nieporęt presented an exhibition of motor yachts). The core of the exhibition were recreational vehicles of all kinds - visitors were welcomed by the cavernous market halls full of motorhomes, caravans, accessories and tourist articles.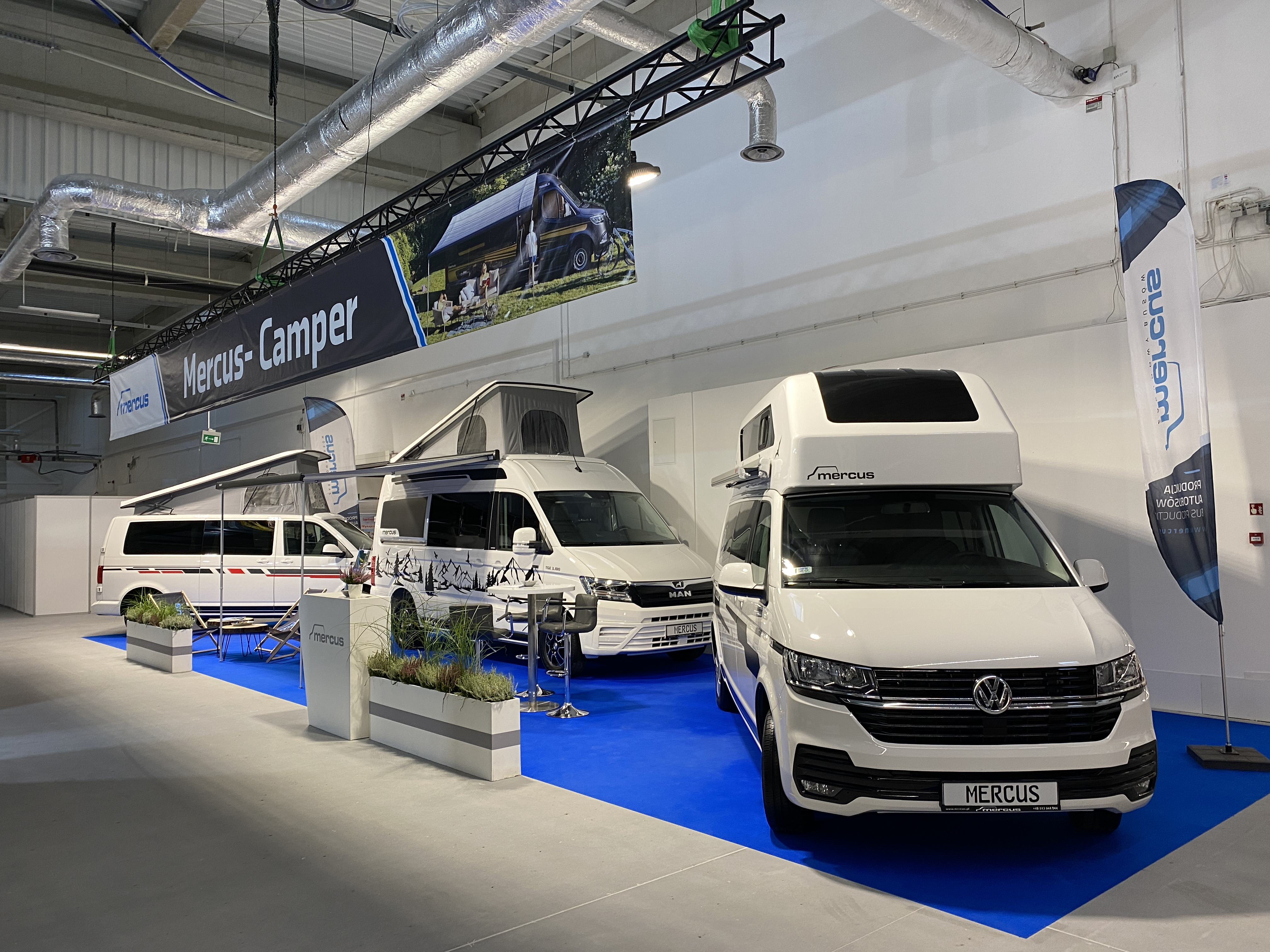 The special YouTuber zone and the presentation zone connected with it attracted people of all ages like a magnet - both vanlife-travelers and experts in the field of automotive technology were very popular among visitors.
Industry under pressure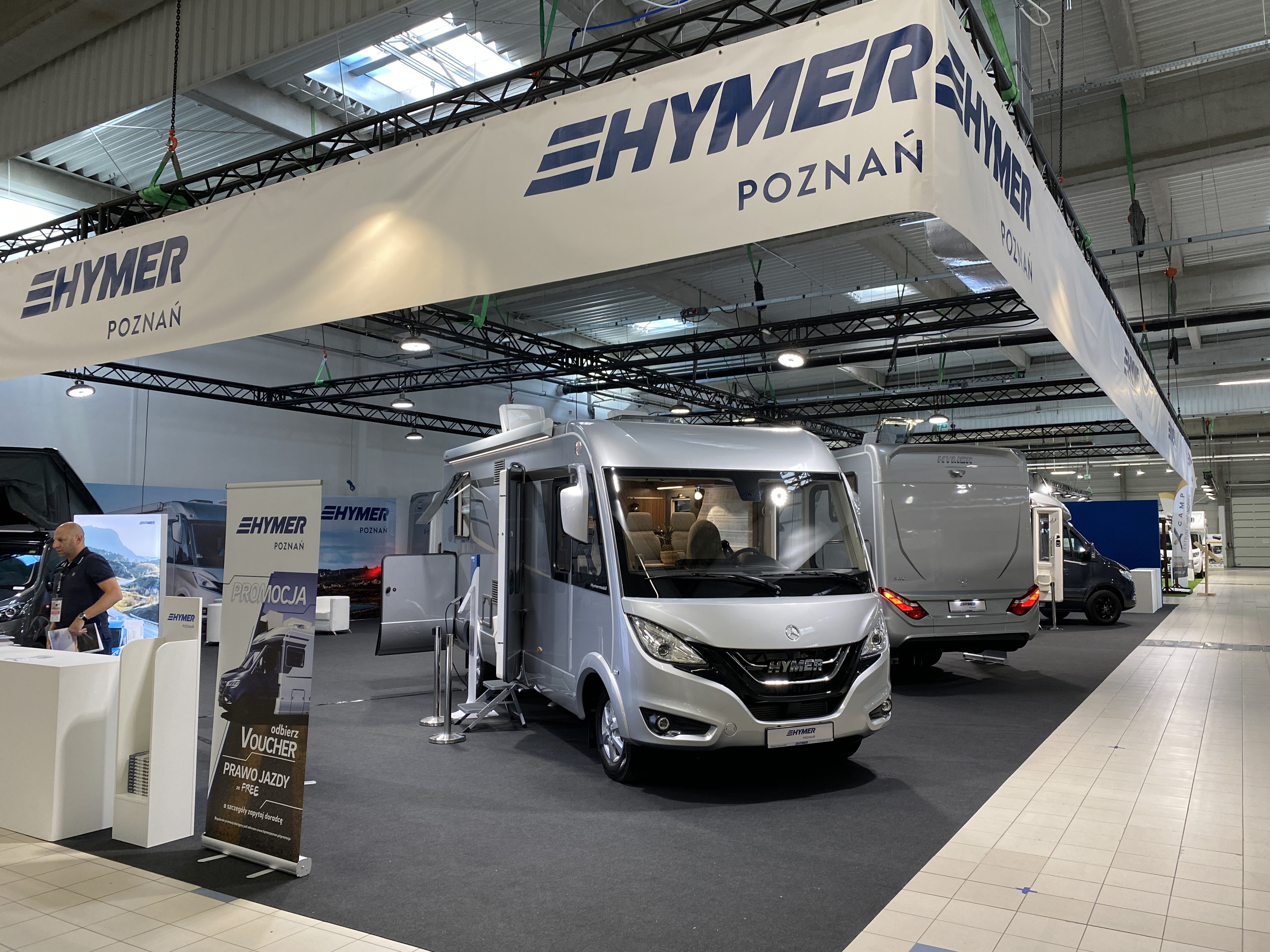 The crowds of visitors on Saturday and Sunday were indescribable - to see the interior of some motorhomes and caravans, you had to wait up to 20 minutes in queues. Contrary to the formula of a fair combined with a typical tourist / travel exhibition, there were fewer "random" visitors. Many of them came to Nadarzyn for a specific purpose - to purchase or contract a dream vehicle. This is confirmed by numerous "sold / sold" badges adorning most of the exhibits already on Saturday morning.
All dealers still face significant problems with deliveries from manufacturers - the lack of base cars and parts on the market is taking its toll on the entire industry. All leading representatives of major brands confirm this in an interview with us. The waiting time for a new motorhome is at least six months, but usually much longer. The most luxurious manufactories currently have to wait even 1.5-2 years ...
It IS NOT buyer's time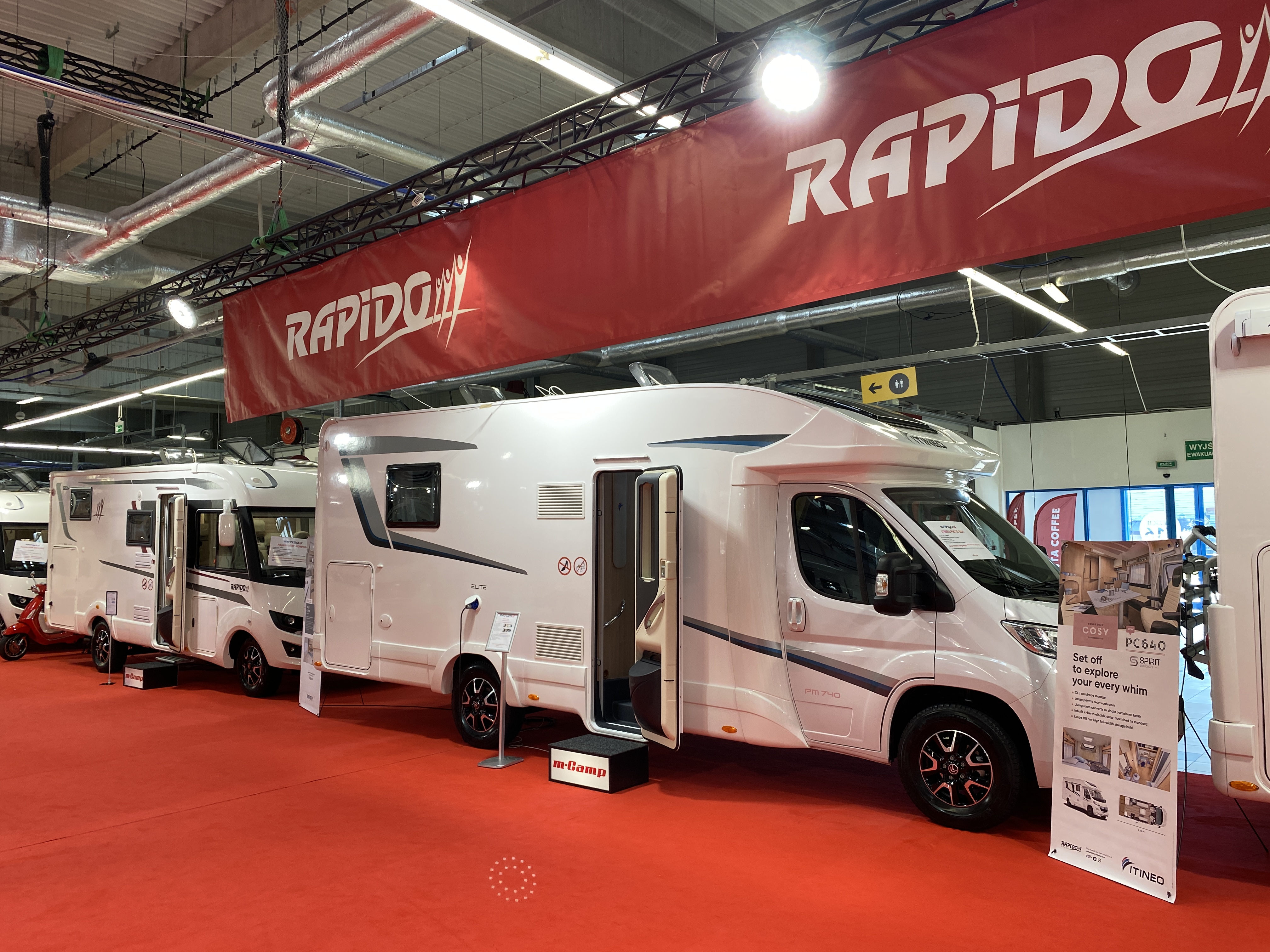 High EUR exchange rate, inflation, as well as rising purchase prices of raw materials, components and transport - these factors have had the greatest impact on the shaping of the price horizon in the last dozen or so months, which gives many potential buyers a headache. Due to the very limited supply and high demand, the client has a very, very limited room for negotiation. After all, dealers are aware that they have to face very high maintenance costs, and at the same time do not have access to a larger number of cars. As a result, they are reluctant to get rid of their inventory of vehicles at discounted prices - after all, these find a buyer at the list price without any problem, literally a few hours after delivery.
Most of the novelties for 2022 had already been shown in Poznań, but several manufacturers put a lot of emphasis on Nadarzyn, showing even more (e.g. a dedicated Hobby stand, new KABE trailers). Leading dealers showed up to a dozen cars at their stands. Rental companies also presented impressive fleets, at the same time tempting with promotions for the upcoming season.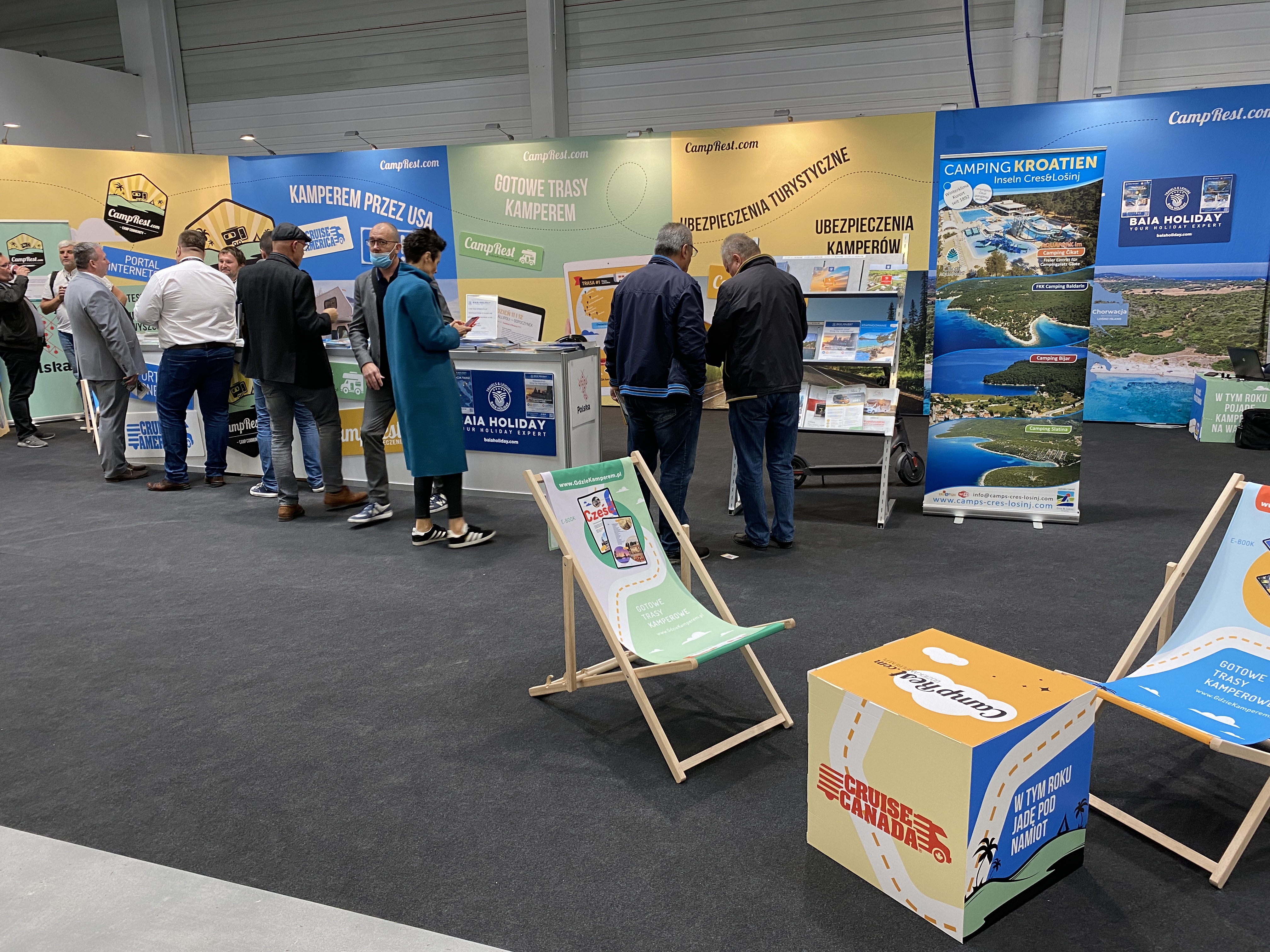 To sum up:
As CAMPREST, we consider the fair a successful one - especially in terms of valuable meetings and the number of visitors. Many people came strictly for our free guide to camping in Europe, and once asked us personally to recommend another destination for a holiday trip - we are very happy about it.
Despite many comments we heard from both visitors and exhibitors, there were a lot of positive comments and satisfied visitors to the fair who managed to purchase their dream motorhome.
We hope that the organizer will thoroughly analyze the numerous comments regarding both the organization of the fair and the rally and will draw conclusions for the future. I think that we all want this event to become a permanent item on the agenda for the entire industry, but maybe it is worth considering an alternative date - e.g. in spring? Two large events of this type, two weeks apart, are in our reality too heavy a burden, especially for exhibitors, which was confirmed in discussions with us.
There are a lot of comments on the social media about the rally itself. It is worth noting that the PZMot team, which dealt with the service, and not its organization, did everything in their power to make everyone happy. We know that they have not been able to "jump over" many challenges and difficulties by acting on them in their territory.

We keep our fingers crossed for further development and broadly understood optimization in the area of organization and information policy of the organizer, hoping that in the next year, comments on the fairs and accompanying events will be accompanied by the proverbial "oh" and "ah".
I feel best in the form of trade fairs and meetings with enthusiasts. Technical freak. In my life I have dismantled many motorhomes for the first time. Fan of large vehicles, mountain biking and traveling without weight and financial restrictions. At CampRest, I am responsible for all publications on automotive topics.
Enjoyed reading this article? Share it!