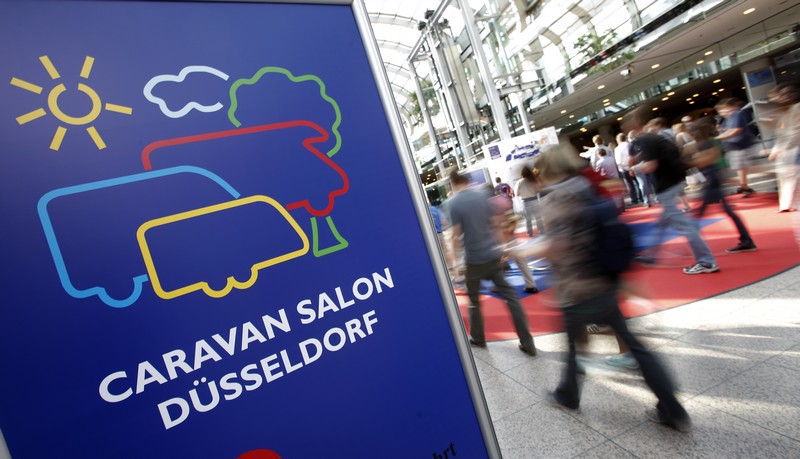 The largest caravanning fair in Europe is just around the corner. From August 31 to September 8, about 600 exhibitors will present themselves in over a dozen exhibition halls in Düsseldorf.
Who would like to explore the inside out world of motorhomes, caravans and equipment useful both for camping and picnics, should visit our western neighbors at the turn of August and September.
Almost everyone will be there
This year, among the exhibitors, there were, among others, Carthago Reisemobilbau, Niesmann + Bischoff, Dethleffs, Sunlight, Knaus Tabbert, Eura Mobil, Bürstner, Morelo, Karmann-Mobil, Hymer, Carado, Pössl, Adria Mobil, Chausson and Ilusion Caravaning brands. Probably almost each of these companies has prepared new, premiere models especially for the caravanning salon.
You will also be able to see Ketterer camping tractor units. Well-known car manufacturers, whose chassis are often used in caravanning - Ford and Iveco, also prepared their stands.
Through the world without obstacles
Among the events accompanying the fair in Düsseldorf, the 18th Special Off-Road Show is planned. Off-road caravans, expedition vehicles and other vehicles with special off-road characteristics will be shown. Anyone willing will be able to sit on the passenger side and experience an exciting adventure while passing the obstacle course.
During the fair, a film documenting the caravanning trip that Janette Emerich and Uwe Hammdo made, among others, will also be presented. to the heart of South America and along the famous road 66. Watching the film, we will also learn a lot about caravanning trips through India, Bhutan, Burma, Bangladesh, Thailand, China, Russia and Ukraine. The admission to the movie is included in the ticket price.
Attractions also for the younger ones
But the organizers thought not only about adults. An amusement park with many attractions will be prepared for children.
A 6.5 meter high climbing wall with four terraces and a rock labyrinth without light is probably not fun for the youngest children, but the older ones may be delighted. A football school will also operate during the fair.
For the youngest, there is an inflatable castle and artistic activities under the supervision of animators. Parents can safely place their children under the care of their guardians, and at this time they can easily go to visit motorhomes, caravans and stands with equipment.
Prices
For 20 euros, you can spend two days at the fair. 13 euro costs a day ticket for adults, 9 euro - for young people, 5 euro - for children. The exhibition halls can be visited from 10-18.
We invite you to view the gallery from 2012 and immediately after the fair begins, we will inform you about the course of the event and we will present new photos, we invite you to follow!
Sometimes it is better to get lost than to ask for directions too much. Aldous Huxley
Enjoyed reading this article? Share it!