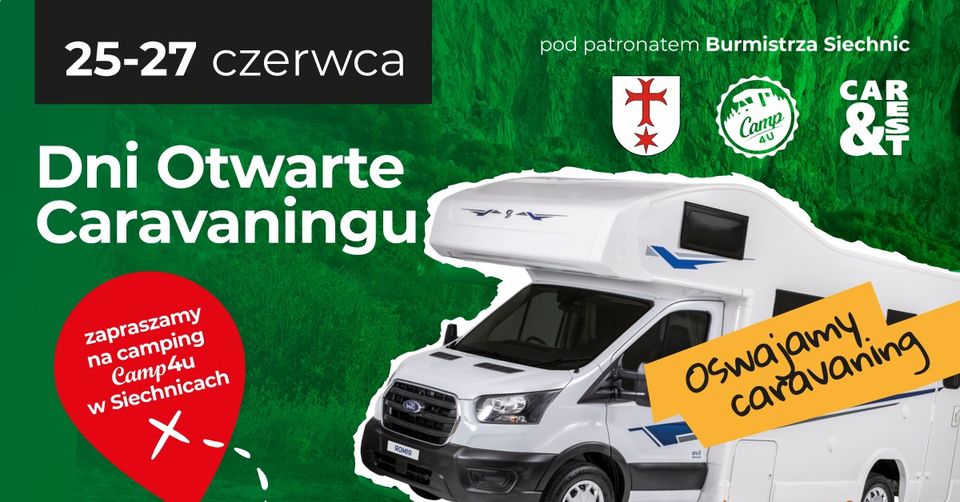 Caravanning tourism is an increasingly popular form of spending free time in Poland every year. This is not only a pandemic effect, but a global trend in the search for freedom, independence and contact with nature.
Open Days of Caravanning Tourism
The CAR & REST company together with CAMP4U are organizing the Open Days of Caravanning Tourism on 25 - 27.06.2021. The meeting in Siechnice near Wrocław will be a great promotion not only of caravanning itself, but also of all outdoor tourism. One of the main goals here is education on the principles of safety and ecology.
The Open Days will also feature exhibitors presenting interesting caravanning solutions. There will also be invited guests talking about safety, the ethics of caravanning, travel and the possibilities offered by this form of spending free time.
CampRest.com took media patronage over this event.
We have created the CampRest portal for people who value freedom and travel on their own.
Enjoyed reading this article? Share it!