Caravans Salon creates a collection of gadgets and clothing for caravanning fans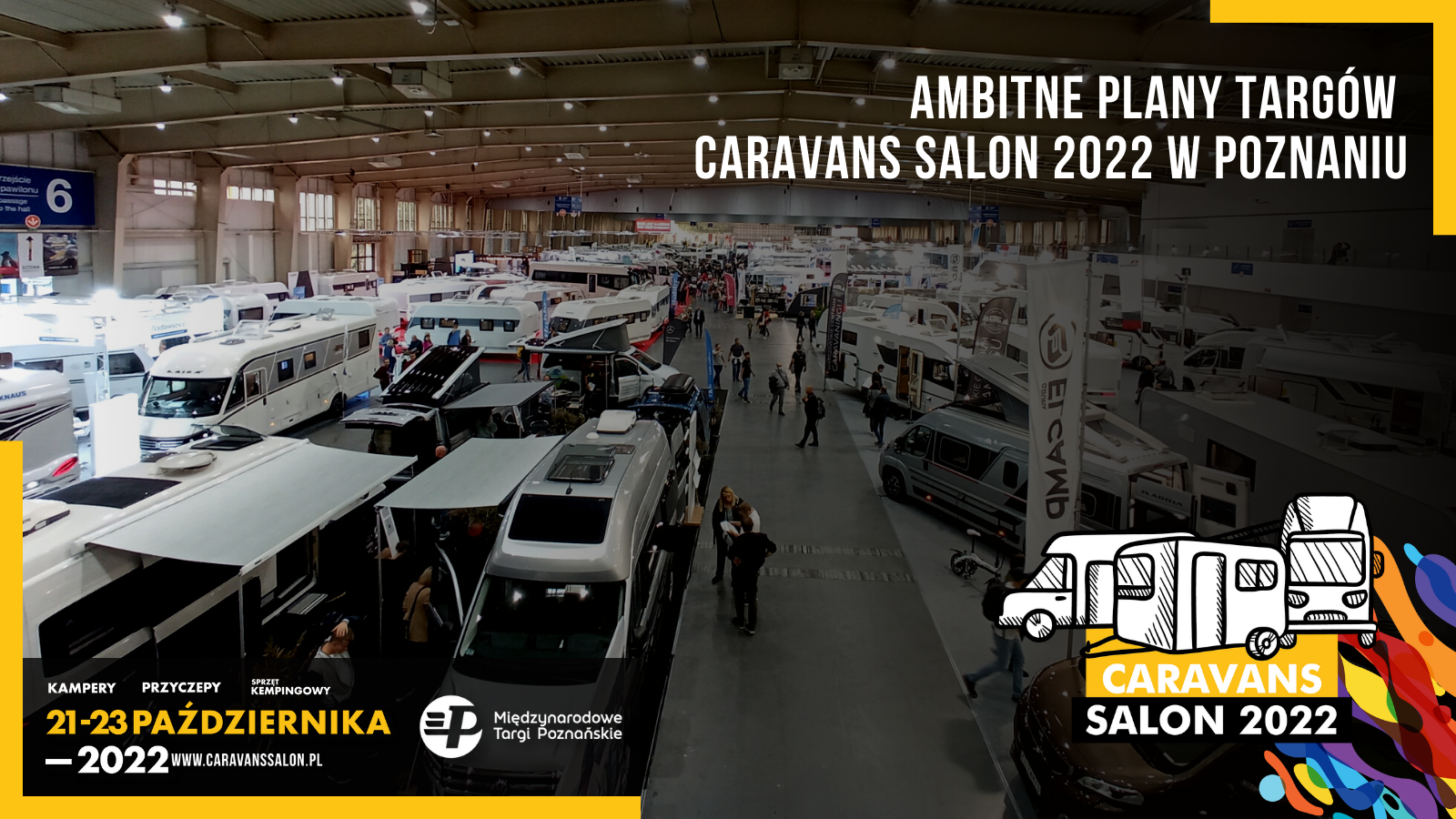 The creators of the Caravans Salon Poland fair in Poznań are working on creating their own collection of gadgets and clothing for caravanning fans. As they emphasize, the products that will appear in the online store and will be available for purchase during the fair on October 21-23, are created together with the community and targeted at caravanning fans, and their advertising function is treated as secondary.
Trade fair gadgets for the community of caravanning enthusiasts
Almost every event, event or fair has an advertising gadget to offer, which is to be a souvenir of your stay in a given place or participation in the event program. The organizers of the Caravans Salon Poland 2022 fair, which will be held in Poznań on October 21-23, are following the same trail, but in their own style. A collection of fair gadgets and clothing is being created, which is to be not only a form of advertising or souvenirs from the fair, but also an element of everyday clothing or equipment for a motorhome at a campsite.
We have had the idea to create gadgets for some time, but we decided to refine it and, above all, listen to the voices coming from the community, rally participants, our partners and our fans on social media. Therefore, the patterns and slogans that appear on our t-shirts or caps are voted on on our social media to find out what the caravanning community likes the most. It is known that there is our logo or website address on the products, but we want it not to be the dominant theme and the advertising function of these gadgets to be in the background, which will make them more attractive for the user and more often used - said Michał Dublaga, responsible for marketing and PR Caravans Salon Poland.
A wide range of products available online in the preorder and at the fair
The first collection of trade fair accessories will include items such as:
T-shirts
Polo shirt
Socks
Trucker cap
Reusable cups
Cotton bags
Softshell jacket
The organizers emphasize that the products will first appear as pre-orders in the ToBilet online store from August, with the possibility of ordering and picking up at the fair. Then they will be available stationary during the October event and later on online offer with shipping until stocks last.
More information about the autumn fair can be found at: https://caravanssalon.pl/pl/o-wydarzeniu/o-targach
We have created the CampRest portal for people who value freedom and travel on their own.
Enjoyed reading this article? Share it!