Turn a bus into a motorhome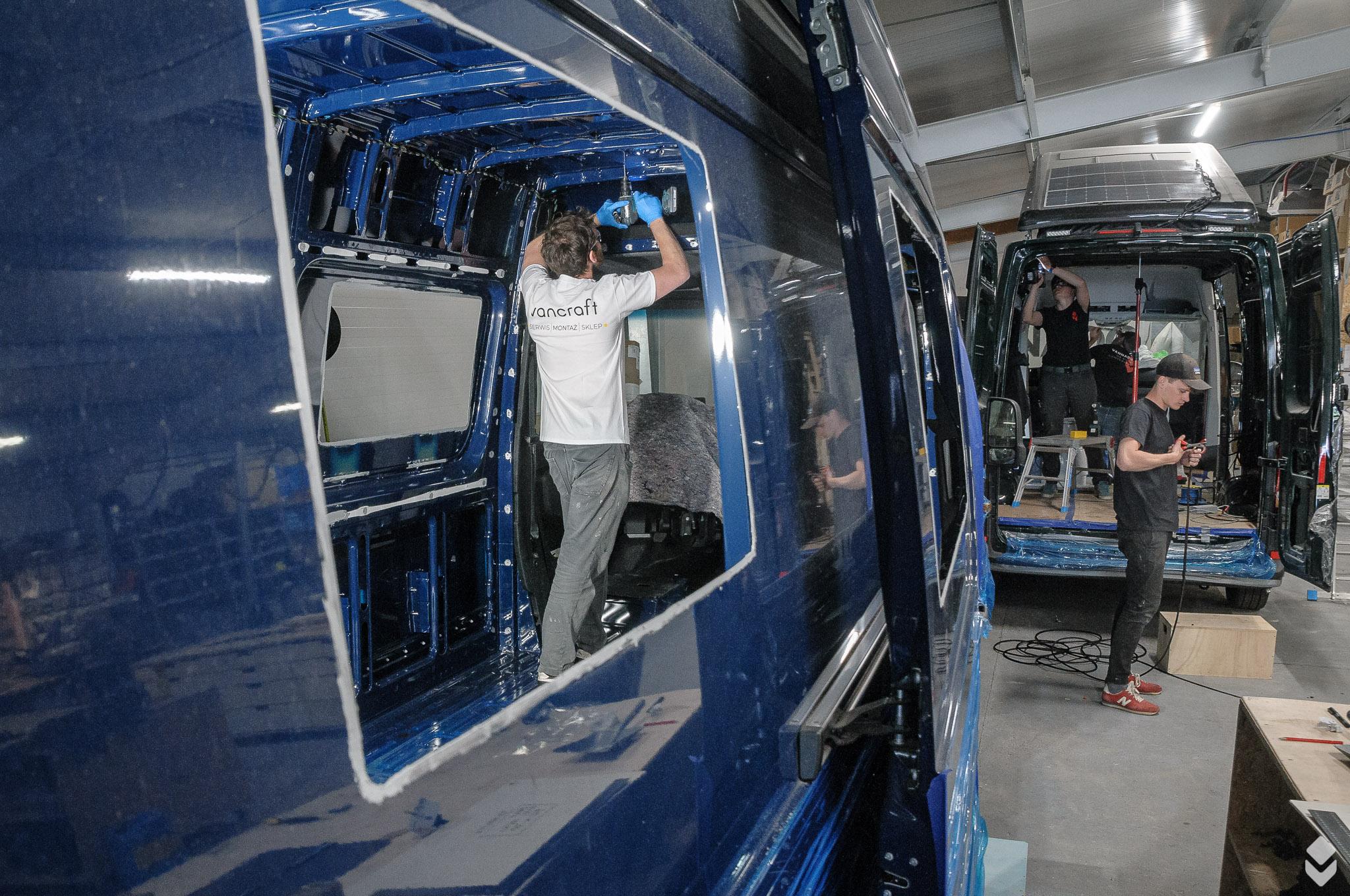 During this year's Caravanning Exhibition, companies that deal with adapting vans to camping versions or creating motorhomes from scratch on the customer's request made their presence felt.
For a long time, there have been companies in Poland that can convert a van or a bus into a properly equipped motorhome. Poznań has once again hosted, among others, EbaCamp brand, showing that the interior of the Fiat Ducato prepared by it can easily fit, for example, a large motorcycle. In addition to typical bodies, EbaCamp also offers containers for truck bodies (we wrote about it in a separate article).
However, more companies that rebuild customers' cars showed up in Poznań this year.
Vancraft - furniture, armchairs and parts for motorhomes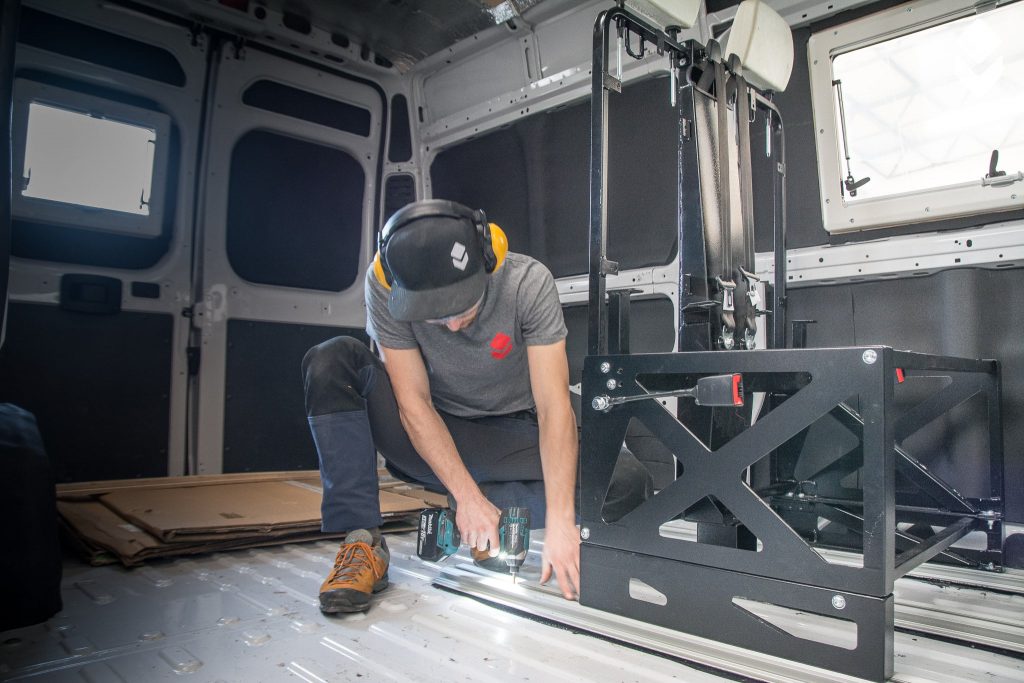 If you plan to build your own motorhome and are looking for parts and advice on how to do it, be sure to contact the LINK company HERE -> VanCraft , which runs a professional service and shop with everything you need to build motorhomes.
In addition to making purchases or servicing, they also provide a service such as: Advising on the construction of a motorhome.
In their store's offer you will find:
ready-made motorhome furniture for self-assembly
sleeping roofs
electrical equipment such as solar panels, batteries and converters
homologated seats for motorhomes
Wavecamper
WaveCamper presented very interesting propositions. The company offers ready-made campervans built on Renault Trafic and Volkswagen Transporter chassis.
The company also offers pop- up roofs for buses. The roof is made of plastic. A thin mattress can be lowered under the roof, which does not take up much space and can be a comfortable place to sleep.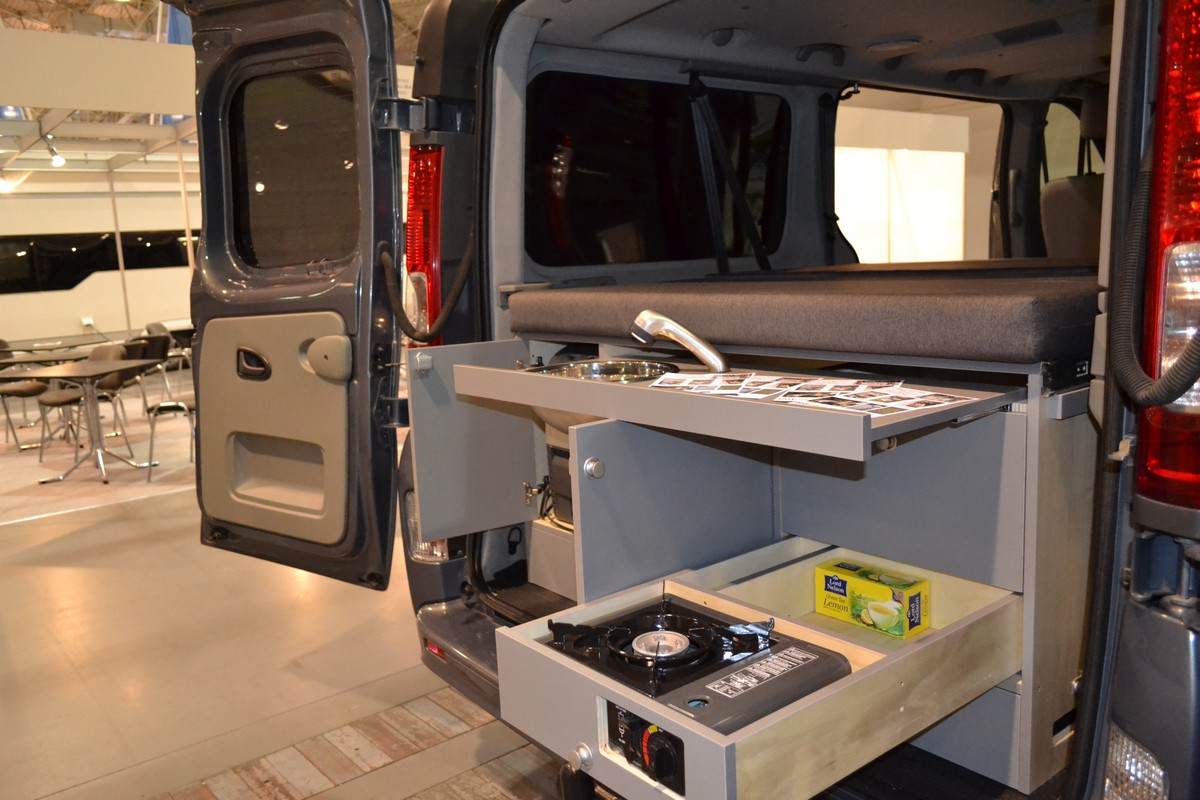 Easy Camper Box seems to be an even more interesting solution. It is a modular structure that can be quickly mounted (and, if necessary, removed) at the rear of the vehicle. In individual cabinets we find a place for dishes, a sink with a shower, a compressor refrigerator with a capacity of 25 liters, retractable top and storage space for folding chairs.
Inside the car, however, a folding mattress is installed. It only takes a few simple steps to fold it back and get the rear row of seats. Interestingly, while sitting in the back, you can reach the refrigerator located behind the armchairs.
Balcamp
Among new companies on the Polish market, Balcamp definitely deserves attention. The new brand was created by Marek Balicki, the owner of a furniture company. He decided to use his many years of experience in furniture production to prepare his own modifications of motorhomes . In an interview with Camprest.com, the owner did not hide that he wanted to create a brand targeted at customers who value high quality at a reasonable price. That is why the cars prepared for the exhibition are based on Mercedes, and in their interior we can find not only wood, but also leather and Alcantara.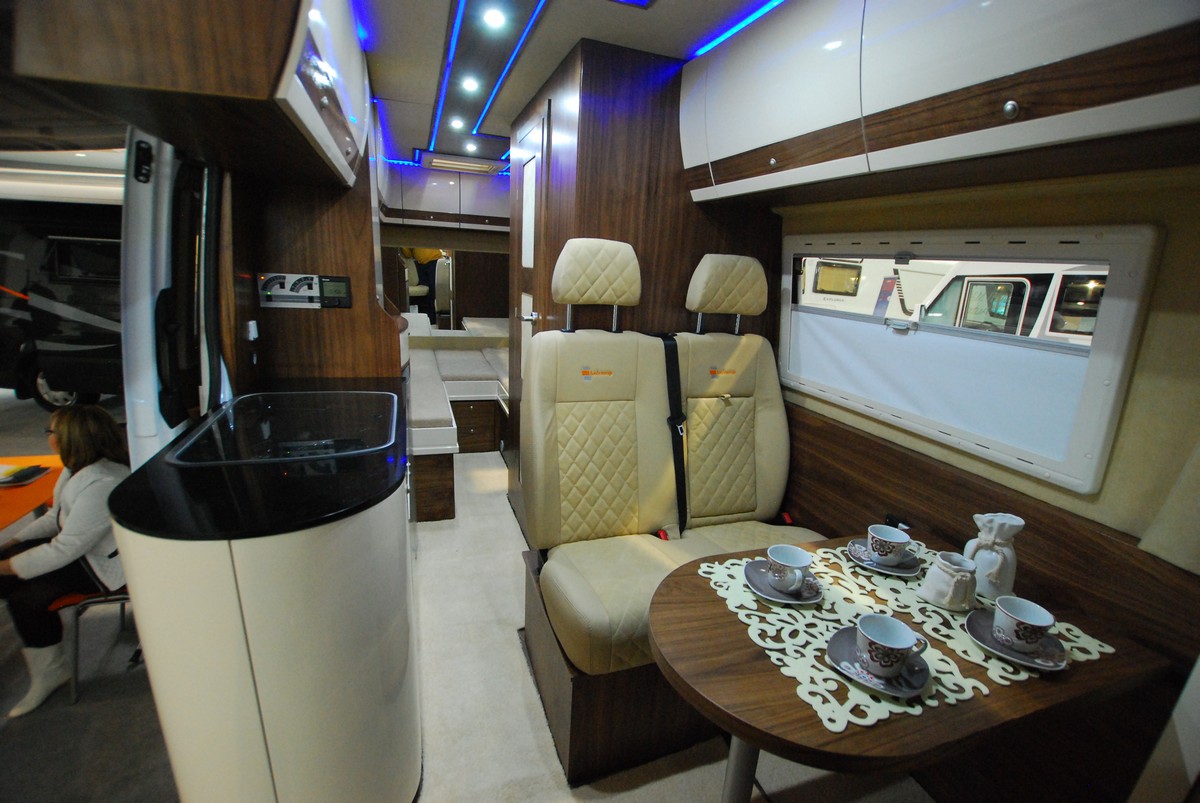 Balcamp intends to produce 20 motorhomes this year, each of which will be prepared for individual customer orders. As the owner argues, currently the prices of his cars are comparable to those of cars with much weaker equipment. This is an incentive, because the brand wants to attract its first customers this way.
Bus Camper
The Bus Kamper company also exhibited one vehicle during the fair. The Voyage option shown is proposed for the rebuild of Renault Trafic, Opel Vivaro and Nissan Primaster. The conversion costs PLN 18,300 net, and the waiting time for the preparation of the vehicle takes approx. 4 weeks.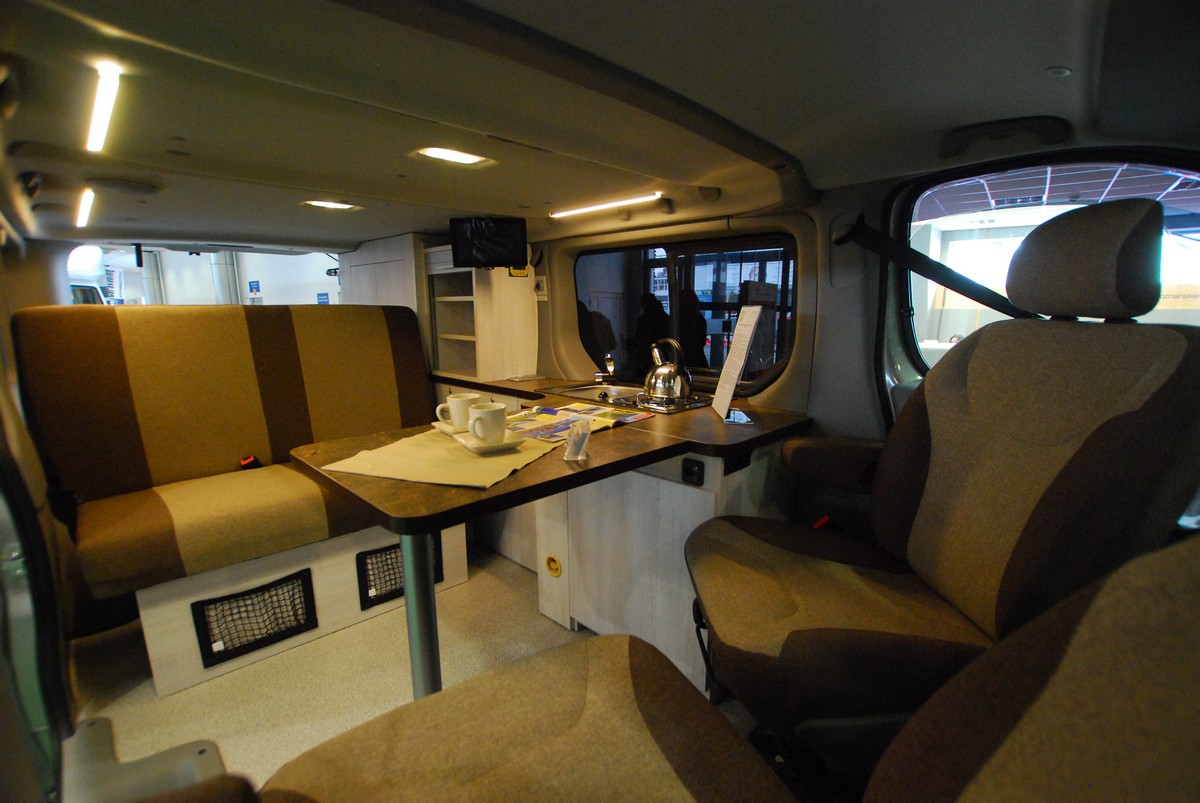 The Voyage version includes very serious changes, such as the insulation of the ceiling, walls and doors with special NcZ insulation with closed pores and the implementation of a smooth floor on a soundproofing mat with a top layer of a 3-layer lining. The conversion also includes equipment, such as folding bed, swivel armchairs, table, extensive 12V and 230V installation, additional heating, compressor refrigerator, gas cooker, sofa, yacht toilet, clean and dirty water tanks and LED lighting.
ready-made motorhome furniture for self-assembly
sleeping roofs
electrical equipment such as solar panels, batteries and converters
homologated seats for motorhomes
First RV trip - where to sleep?
If you are just starting your adventure with caravanning and you are wondering how to prepare for it and where to sleep in a motorhome, I recommend buying our guide "Your first motorhome trip" or our original motorhome routes in the form of eBooks at www.gdziekamperem.pl
The above publications will teach you how to plan your trip, how to plan a motorhome route and what to take on your first trip.
Sometimes it is better to get lost than to ask for directions too much. Aldous Huxley
Enjoyed reading this article? Share it!