RONAL offers rims for motorhomes and caravans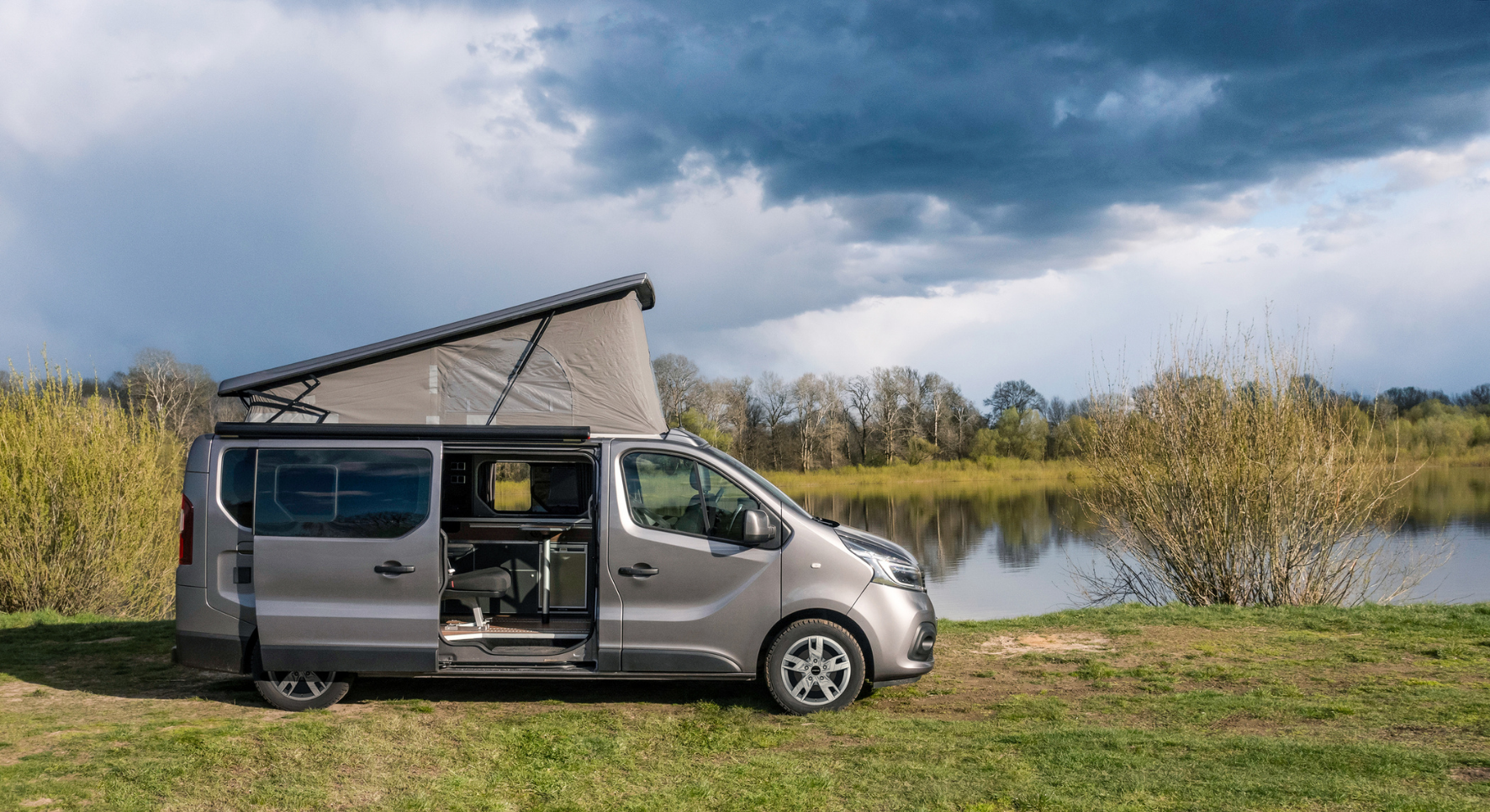 In addition to aluminum rims for passenger cars, trucks and buses, the RONAL GROUP also produces a range for motorhomes and caravans and is one of the world's largest manufacturers in this area.
Motorhome aluminum rims
Compared to rims for passenger cars, however, it is not only a nice look, but above all technical details. Products for motorhomes and commercial vehicles must have a significantly higher load-bearing capacity, be structurally strong and, at the same time, lightweight. All RONAL wheels meet these requirements, are manufactured in Europe according to stringent inspection standards and correspond to the quality of the original equipment.
Another advantage of RONAL alloy wheels is that - unlike steel wheels - they weigh very little and, thanks to their lower unsprung masses, can reduce wear on the wheel suspension and shock absorbers. Aluminum also dissipates braking heat many times faster than steel.
The RONAL GROUP is one of the largest producers of aluminum rims for motorhomes and caravans, which have been used by body and vehicle manufacturers for many years. The company also operates in this sub-area of the spare parts market. The range is complemented by various SPEEDLINE TRUCK products for trucks converted into recreational vehicles.
The RONAL range for motorhomes and caravans includes, among other things, the two well-known rims RONAL R64 and RONAL R57 and is systematically expanded.
The RONAL R64 wheel, available in matt Jetblack with a polished front and silver version in the sizes 6.5x16 "and 7.0x17", is designed for a maximum load of 1400 kg. It is suitable for motorhomes, caravans, vans, vans and pick-ups with cabins and removable cabins. These include Fiat Ducato, VW T6 / T7, Ford Transit and Mercedes Vito as well as Citroën Jumper, Renault Traffic and Opel Vivaro.
The RONAL R57 wheel is available in as many as three surfaces: in the color Jetblack-red spoke version and in the machine-polished black and matt black version at the front. The rim in the Triple-Spoke version is available for motorhomes and caravans in 17 and 18 inch sizes and fits among others MAN TGE, VW Amarok / Crafter / T5 / T6. The rim can bear a maximum load of 930 kg.
More information is available at: www.ronal-wheels.com
About the RONAL GROUP
The company is headquartered in Härkingen, Switzerland, and is one of the leading manufacturers of light metal rims for passenger cars and commercial vehicles. As a long-term partner of the automotive industry, it produces rims that meet the strict requirements of vehicle manufacturers without exception. The company is constantly developing, focusing on close contact with the customer, innovation and quality of work. The RONAL GROUP employs over 7,500 people worldwide.
We have created the CampRest portal for people who value freedom and travel on their own.
Enjoyed reading this article? Share it!