Caravans Salon Poland with a favorable ticket offer for the entire fair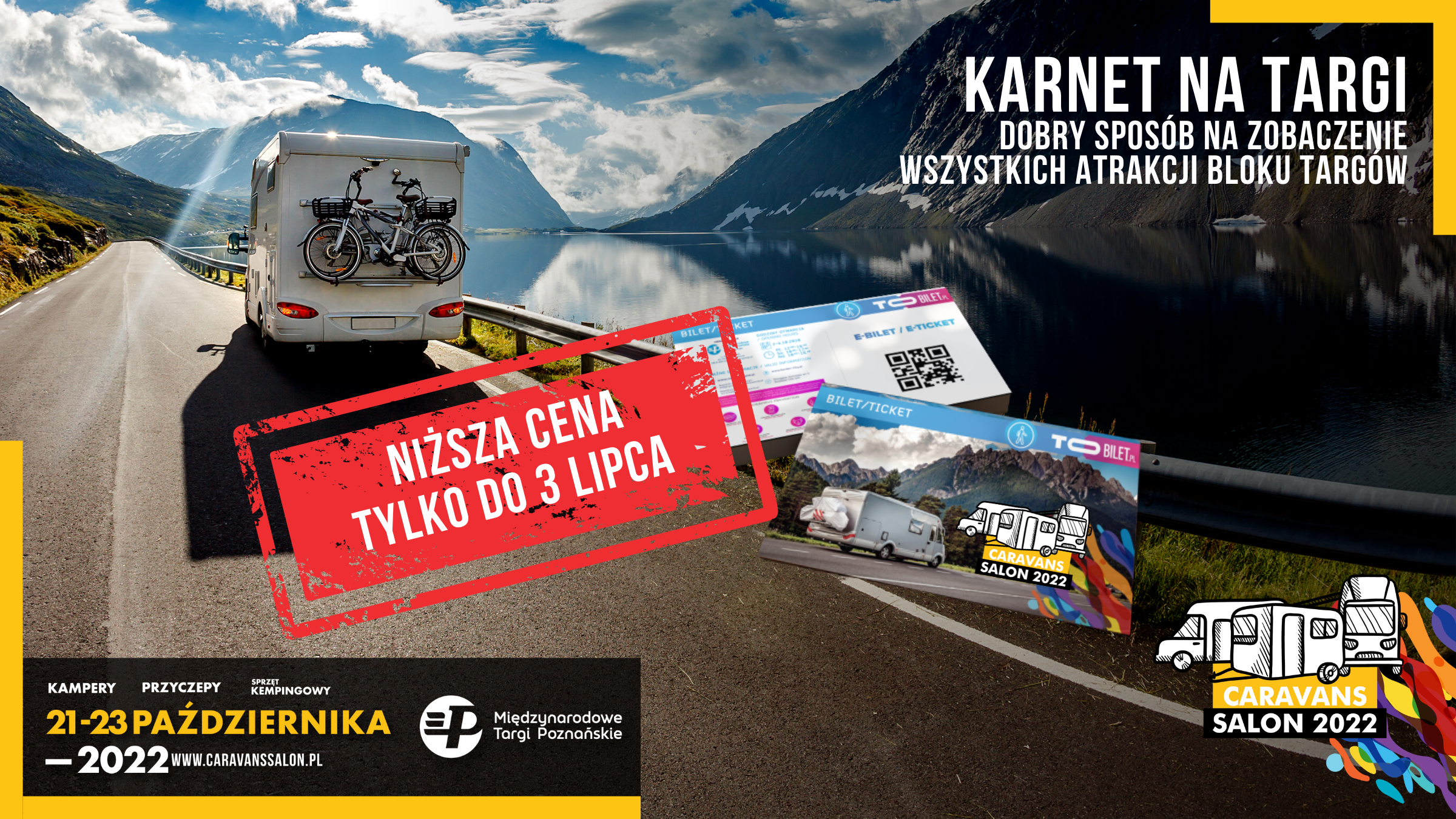 Caravanning festival in Poznań, i.e. Caravans Salon Poland, only on October 21-23, but today it is worth considering buying tickets at a favorable price. The offer of the pass for the entire event stands out in particular, thanks to which it will gain not only our wallet, but also the opportunity to participate in all attractions and elements of Caravans Salon, which promise to be impressive. It is worth adding that the current ticket prices are valid until July 3.
Impressive exhibition and fair block
The Caravans Salon fair and the accompanying Tour Salon, Yacht Salon and the Festival Traces of Dreams fair offer a total of almost 50,000 m2 of exhibition space and attractions located in the 7 pavilions of the Poznań International Fair.
It is worth adding that as many as 5 pavilions will be devoted to caravanning, thanks to which the October 21-23 fair has the prospect of becoming the largest caravanning fair organized in Poland in the 21st century. A large number of exhibitors, including many leading companies from the industry, have already confirmed their participation and stand reservations and sometimes also exclusivity for participation this year only in the fair in Poznań.
More about plans for this year's Caravans Salon HERE .
Pass - a good solution for a weekend with tourism in Poznań
The pre-sale of tickets for the Caravans Salon is in progress, so we can already ensure participation in this event and even in the entire block, because the ticket entitles you to participate in all the events from the described block.
At this point, the option to purchase a ticket for the entire event looks particularly advantageous. For the price of PLN 50 (until July 3), we get the option of a one-time entry to the fairgrounds on each of the 3 days of the event. Thanks to this, it is easier for us to plan a weekend in Poznań, divide the visit to the exhibition into stages and take part in the most interesting lectures on the stage of the fair and the Traces of Dreams Travel Festival.
The current price is particularly advantageous, because for a price lower than two one-day tickets, we gain the opportunity to visit all three fair days, see the entire exhibition and participate in the entire program prepared by individual events in the block.
Tickets and passes are available at this link: https://bit.ly/Bilety_CSP2022
We have created the CampRest portal for people who value freedom and travel on their own.
Enjoyed reading this article? Share it!