GLOBAL tourism in the heart of Silesia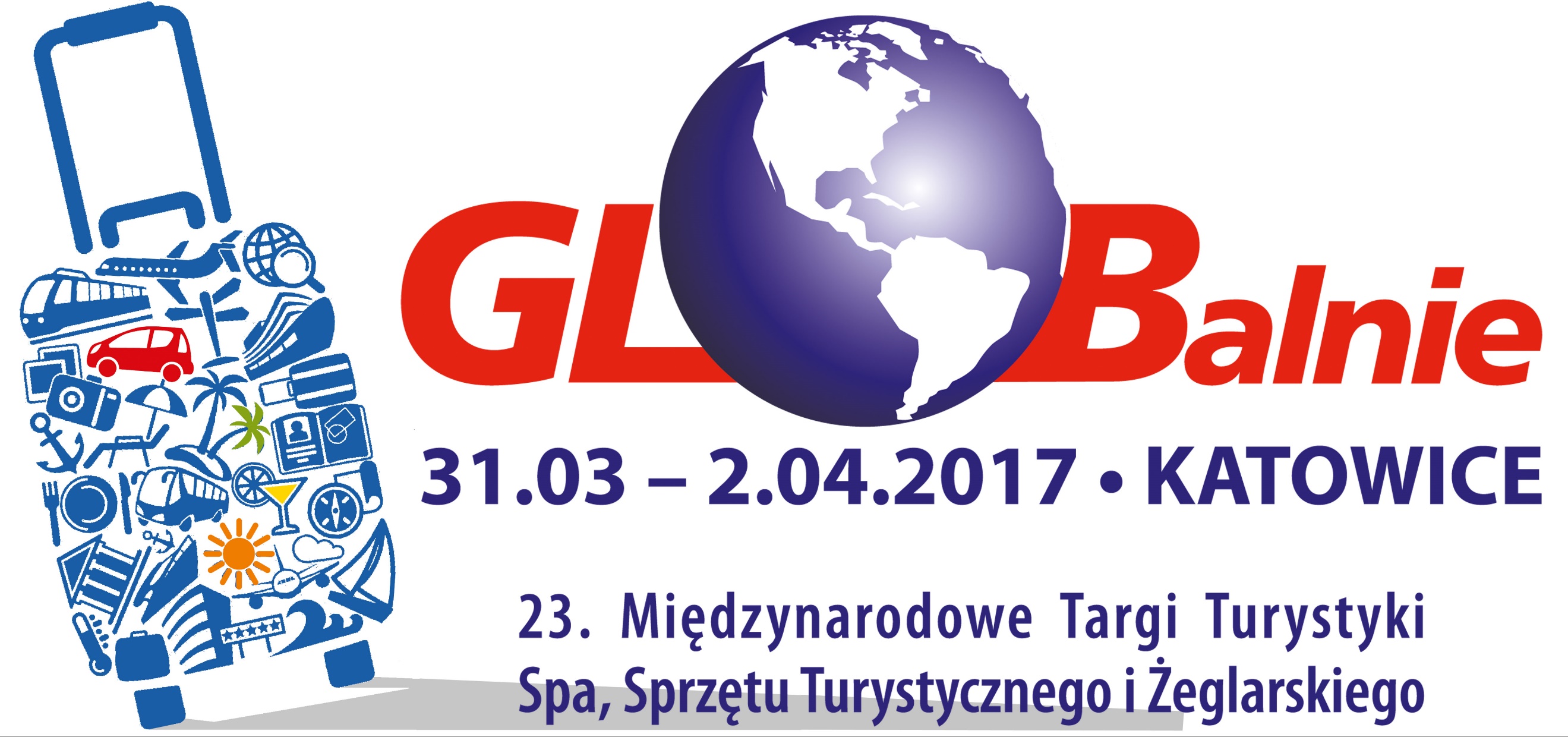 Almost 200 exhibitors, many competitions for visitors, meetings with Aleksander Doba and Jakub Porada, as well as a conference of the event industry, EventExpo, and a meeting for non-Olympic sports enthusiasts - The World Game. In a month, the 23rd International Trade Fair of Tourism, Spa, Tourist and Sailing Equipment GLOBalnie 2017 begins in Katowice.
The fair is organized by Blue Business Media Sp. z o. o. and will run from Friday, March 31 to Sunday, April 2 this year. Almost 200 exhibitors from Tunisia, Belgium, Georgia, the Czech Republic, Slovakia, Hungary, Lithuania, Ukraine and Poland have announced their participation. Offers of tour operators, travel agencies, regions, spas, wellness and recreation centers, transport services and the hotel industry will be presented, addressed to both individual and business clients. The Partner City of this year's event will be Piotrków Trybunalski, which celebrates its 800th anniversary of granting city rights this year.
Lots of exhibitors
National stands and the biggest tourist attractions will be presented by Tunisia, Slovakia, Italy, Ukraine and Lithuania. There will be health resorts and sanatoriums: Lądek Zdrój, Busko Zdrój, Kołobrzeg, Rabka Zdrój, Supraśl health resort, Bochnia health resort. Among tour operators and travel agencies we will see, among others Nadwiślańska Agencja Turystyczna, Oasis Tours, Abdar, Tęcza, Euro Ray, Index, Harctour, Polan Travel, Euro Pol Tour, Trade & Travel Company, Baia, Juventur, Patron Travel and Jaworzyna Tour. Industry organizations will be represented by the Polish Chamber of Tourism, the Silesian Chamber of Tourism, Poland, the Chamber of Youth Tourism and other regional and local tourist organizations. The camping environment will be represented by Camprest.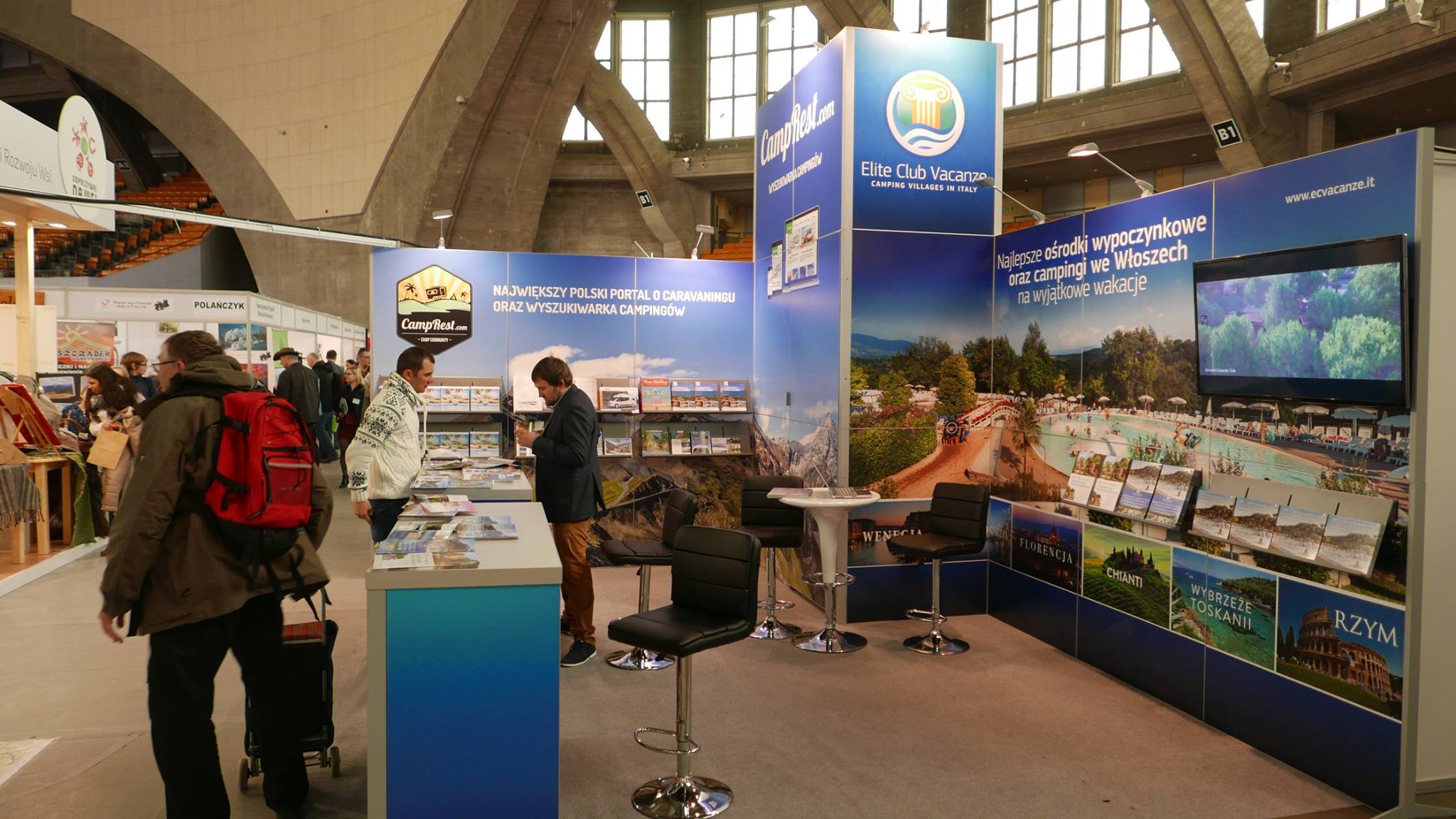 Meetings and competitions
The three-day program of accompanying events will abound in numerous meetings with travelers, incl. Aleksander Doba and Jakub Porada as well as bloggers from the tourism industry, there will also be performances by regional artistic groups from countries and regions having their representations at the fair. The World Game 2017 zone, an organization dealing with the promotion of non-Olympic sports disciplines, will provide exceptional emotions . The program of the event includes numerous tastings of regional specialties, dance and music performances, demonstrations of folk art and workshops.
A week's stay by the Garda in Altomincio Family Park
A real treat for visitors will be contests in which prizes are, among others a week's stay in a bungalow on the Italian Lake Garda funded by the Italian chain of camping Elite Club Vacanze at the Altomincio Family Park campsite in cooperation with the Camprest.com portal, a two-person trip to Tunisia funded by the Tunisian Tourism Office and Oasis Tours and three weekend vouchers from Nadwiślańska Tourist Agency, and for lovers of spas, the Slovak spa Piestany has funded a two-day stay for two people.
At the CampRest.com stand, in addition to all information related to caravanning, you will be able to find out everything about the offer of Italian campsites from the Elite Club Vacanze network and receive a free 2017 European Camping Guide . In addition, you will be able to see the full range of motorhomes for rent and sale from Camper Planet from Bielsko-Biała.
The exhibition is open from: Friday 10.00 - 17.00, Saturday 10.00 - 18.00, Sunday 10.00 - 16.00 at the International Congress Center in Katowice.
More information and tickets www.globalnie.fairexpo.pl
We have created the CampRest portal for people who value freedom and travel on their own.
Enjoyed reading this article? Share it!