Camping Arco - a great place to relax on the Garda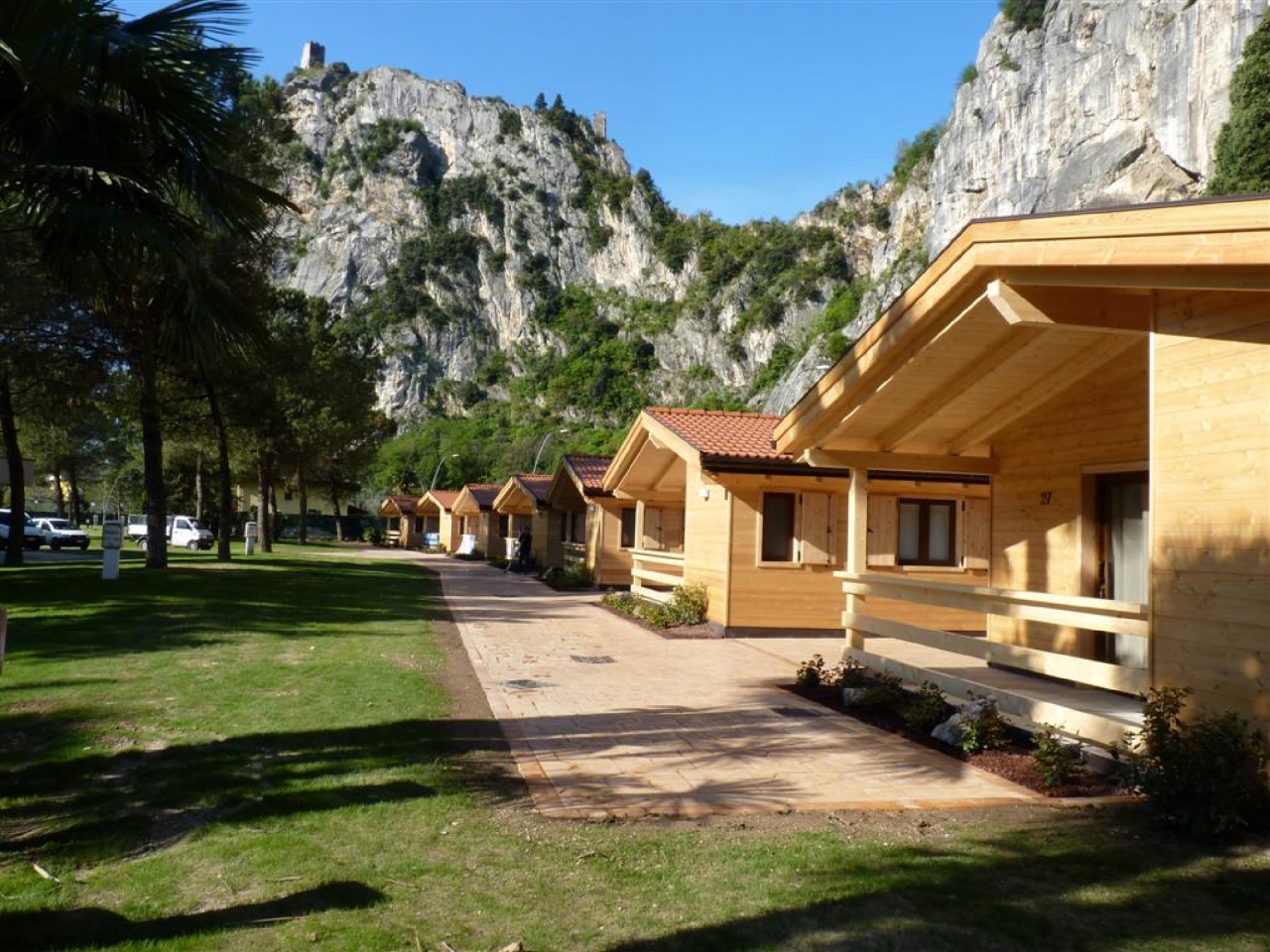 Do you want to spend your holidays in the nature and relaxation with the possibility of practicing all outdoor disciplines? Camping on Lake Garda is for you!
Arco in particular is the perfect choice for those who dream of an active vacation. The town is situated in the heart of the Garda-Trento area . On the one hand, the Arco meets Lake Garda, on the other, it is surrounded by mountains. The city is a famous holiday destination, also famous for its mild climate, clean air and a beautiful lake location.
Archduke Albrecht VII Habsburg built his winter residence here , Villa Arciducale, surrounded by a lush green park, the Arboretum with exotic and Mediterranean vegetation. The Habsburgs decorated the city with parks and gardens, elegant villas and beautiful palaces. Arco Castle, one of the most beautiful and picturesque medieval fortresses in the entire Alpine region, was built by the Counts of d'Arco on top of a rock tower dominating the Sarca River. From here you can admire the wonderful and fascinating landscape.
Arco is the world capital of classical climbing - every year Rock Master is held here, a world-wide sports competition attended by climbers from all over the world. The city is also appreciated by mountain bikers and hikers.
A campsite surrounded by greenery
Just 600 meters from the center of Arco, Camping Arco enjoys a quiet location at the foot of Mount Colodri, directly on the Sacra River , north of Lake Garda. It is a real paradise and an ideal place for walks surrounded by nature. There are numerous natural climbing walls that can also be reached on foot. The campsite offers 232 pitches and 22 bungalows and wooden huts, as well as brick three-room mini-apartments (each can accommodate four people). There are also sports equipment at Arco campsite - you can play tennis, climb covered walls, play football, basketball, beach volleyball and table tennis. Above all, there are two swimming pools, one of which is equipped with slides for children. It is also worth mentioning the amenities such as bathrooms with free hot water, service rooms (laundry, ironing room, children's room) and wi-fi available throughout the campsite.
Offers
In the period from September 1 to October 31, 2017, the campsite has an interesting offer for people who want to spend their holidays focused on sports. The offer includes climbing via Ferrata, canyoning (historical trekking in October), city bike rental (offer for two, from 390 euros); family climbing via Ferrata, city bike rental for two (offer for four, from 490 euros).
We have created the CampRest portal for people who value freedom and travel on their own.
Enjoyed reading this article? Share it!