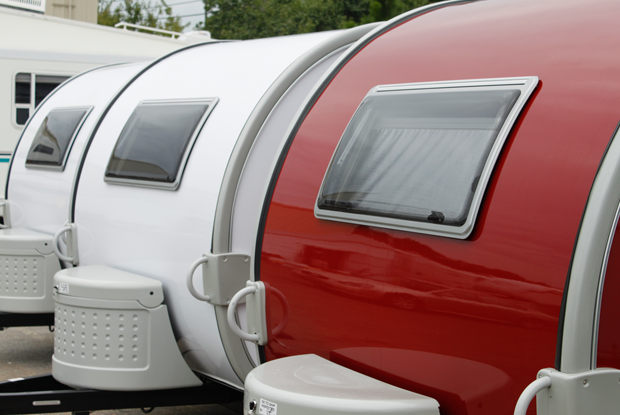 Surrounded by love
On internet forums we can find a lot of information on how to cope with camping, especially when we go camping for the first time. We can read that caravanning people are friendly, helpful, helpful and willing to share their knowledge with younger tourists. This is all true, but there is also the flip side of the coin - the over- interest and over-helpfulness that we may encounter (and likely to encounter). As a well-known saying goes, you can also pet a cat.
First of all, it is worth learning a lot of diplomacy. Even if you have a planned travel plan, you have read everything you could read about it and checked every piece of information thoroughly, there will be people who know better and will necessarily want to pass this knowledge on to you. Remember - you are younger (not necessarily your age, it's about internship), so you definitely don't know each other. In situations like these, it's best to nod and say thanks for your good advice. Both sides will be happy and you will do your own thing anyway.
Like in the theater
According to the Australia Traveler travel portal, another thing that is better to come to terms with than to fight is the curiosity and even the curiosity of your neighbors. Apart from the lack of privacy resulting from the thin walls of our "house" or the proximity of parking spaces, new people arouse great interest. The aforementioned portal likens it to an arena or a theater stage where new actors appear. The old ones are well known and the new ones are an attraction. Many people do not mind this, but the "fresh" ones may feel a bit intimidated by so many pairs of eyes peeking more or less discreetly from behind the bushes.
In theater, the performances are different. We may know the people we travel with, but spending time together 24/7 can become more or less fiery arguments. This is often found on campsites - places where many people stay together in a small space. During the rest, apart from loud parties or even louder snoring sounds, we will probably also hear many quarrels. We can take part in some of these "performances" ourselves, but it is up to us which side of the curtain we are on.
Do not do to others what you unpleasant. Though…
Caravanning enthusiasts are known to like getting up early. Some people are already bustling around from 5 a.m., getting ready for an intense sightseeing and awakening others at the same time. Many at this time of day would be happy to send them either home or camping exclusively for motorhomes. However, being an early riser pays off - in the morning you can easily do laundry and hang things up for drying. There are no such large queues to the laundries, and so are the showers.
Advice such as "how to survive in the campsite" are tips that should be taken with a pinch of salt. During your vacation you will find reasons to complain and to be happy. It is important to know (to some extent) what to expect when you park your camper at the pitch.
A writer by profession, a passion of a cat. One day he will see what is behind the Urals - good to Vladivostok. So far, when he can, he enjoys the sun of the countries of southern Europe. And it's also fun;)
Enjoyed reading this article? Share it!