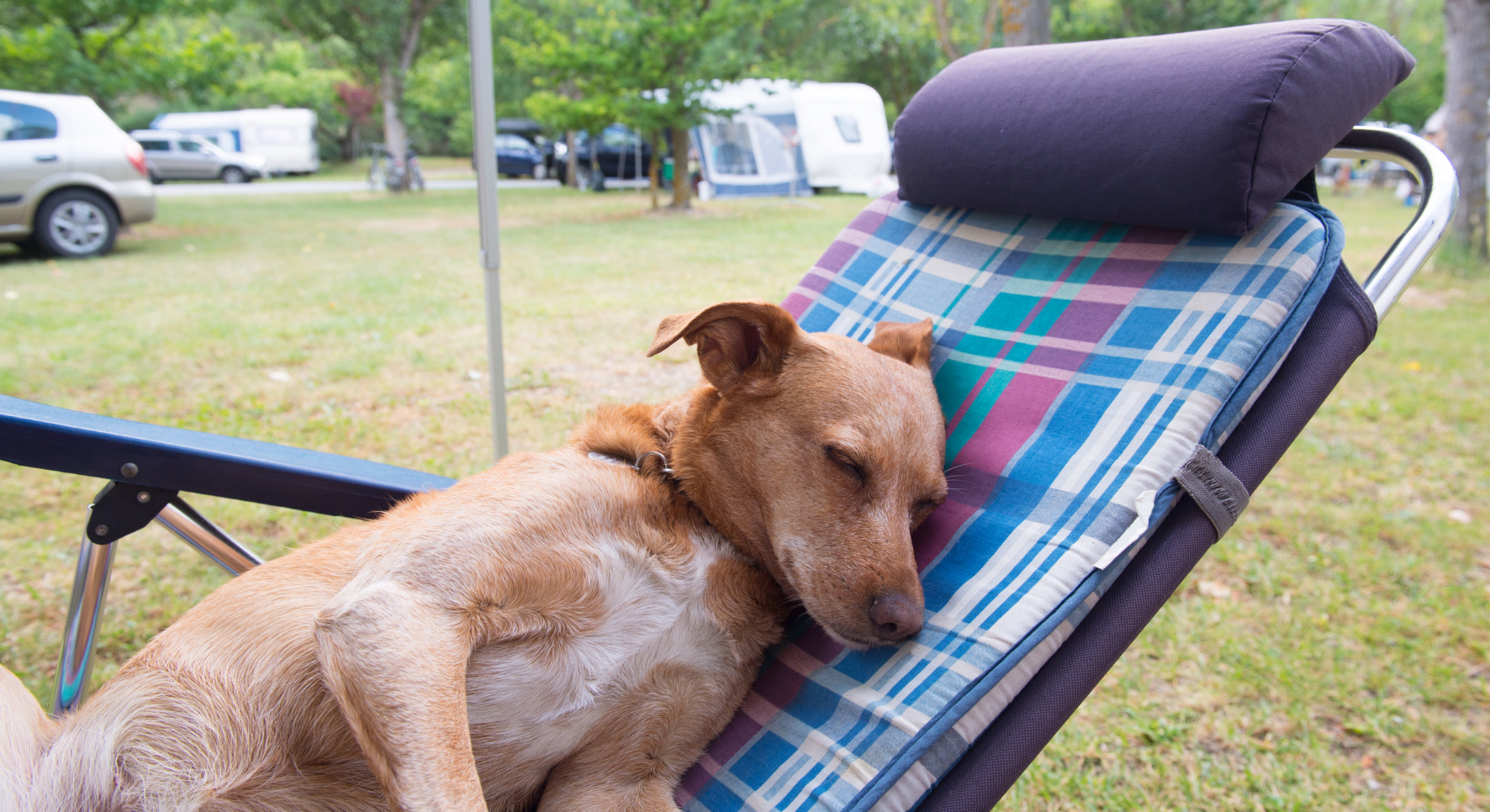 Dog handlers more and more often cannot imagine that they could go on vacation without them. Of course, there are hotels where you can leave your pet for the time of departure. Not everywhere, but successively new places where pet sitters operate. The doggy can be tossed to your friends. A friend who lives nearby can feed him and take him for a walk. In other words, there are at least a few options for caring for your pet.
Apart from waiting for a four-legged friend at home, there is also another solution, pleasing to the heart of every dogie - a joint trip. Why not spend a holiday at a pet-friendly campsite? All you need to do is find the right holiday facility and take care of the formalities. And then just enjoy your vacation. Both in Poland and abroad there are campsites for dogs.
Camping with the dog - preparations for the trip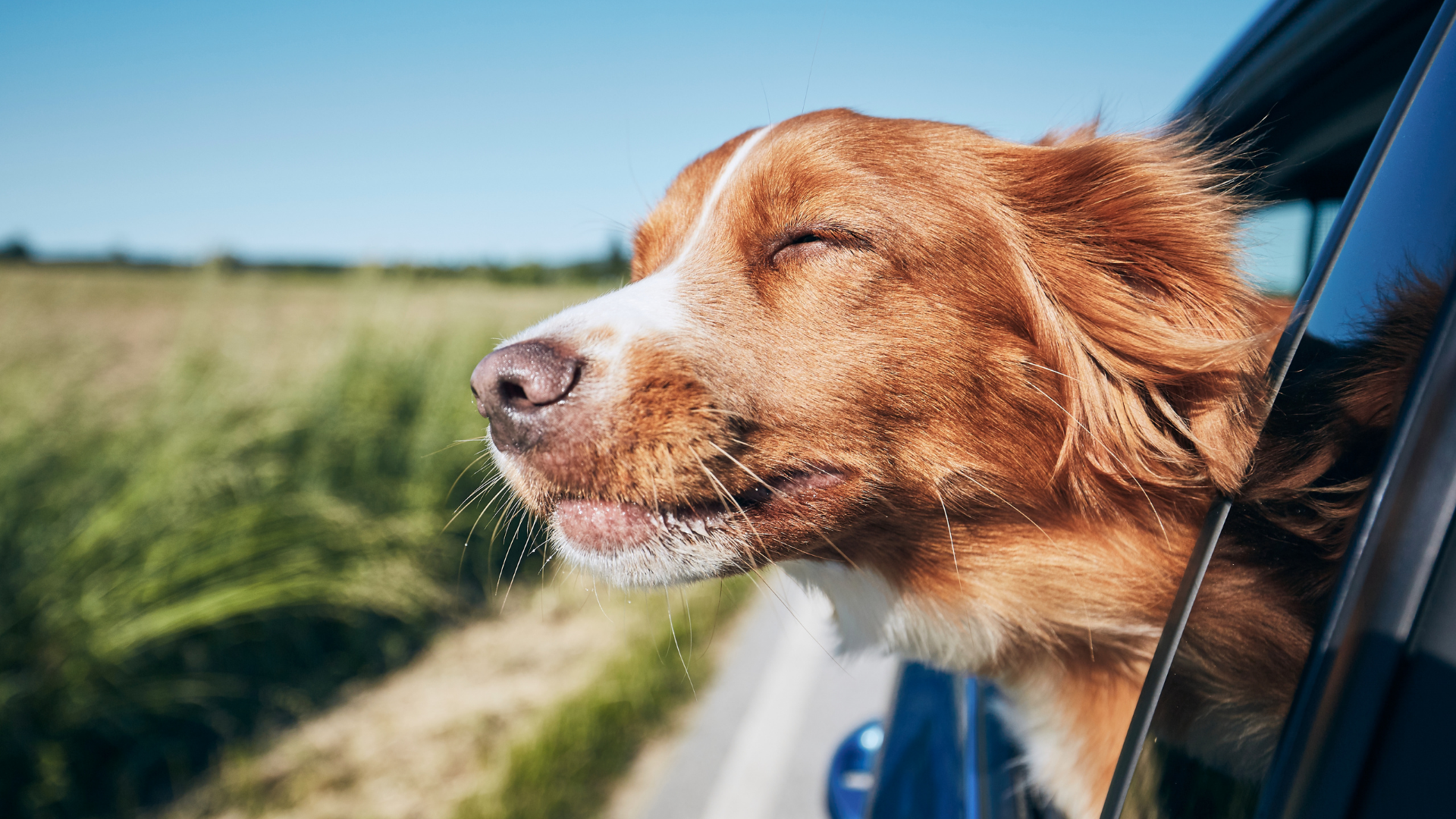 Before you rush your dog camping, there are several factors to consider. Specifically, the direction of the journey, its length and the weather forecast at the destination. The breed of the pet is also important. If you are going to a country where he is considered to be a non-threatening race, please check the entry regulations. For example, is your destination a dog camping in France? You will not take a dog without a pedigree there, only resembling a bull terrier (mini bull terrier, bull terrier, American Staffordshire terrier etc.). If you have a purebred dog, he will be welcome - in public places on a leash and with a muzzle.
Adopts love the same as purebred, but from 2018 they cannot cross the border of Norway. Camping with a dog from a shelter is not necessary. The Caucasian Shepherd Dog, Sarplaninac or Kangal will not be admitted to Denmark. You won't enter the Belgian Quaregnon region with a Rottweiler. In Switzerland and Croatia, breeds such as the Mastiff and Tosa Inu must be muzzled and on a short leash. All the time. What is this exchange for? To emphasize how important it is to check in advance whether a country accepts a given race (or non-racism). If so, then completely or with limitations.
source - Chief Veterinary Inspectorate
Even when the quadruped is young and in full strength, the climate may not suit him. Do you want to visit Egypt in the middle of summer? Are you dreaming of going camping in Portugal with your dog? Are you going to lie for hours in the sand with your dog lying next to you? The heat of southern Europe can take its toll on people, let alone talk about fluffy animals. Can you imagine a husky or malamute dog panting on an Italian beach? Or maybe you are going to a dog camping in winter with the Chinese Crested by your side? Is it really a good idea?
There is still the question of travel time for camping with a dog . Many pets like, or at least tolerate, driving a car. However, there are also those who die of fear or suffer from motion sickness. If you have a dog that loves to ride with you, remember to take regular breaks to do what you need, eat or stretch your paws.
Traveling with a dog in the EU - requirements
In short, the necessary formalities that must be completed before leaving the dog for camping are his chip, passport and vaccinations. And a bit more - you can take your pooch with you to an EU country or from a non-EU country to an EU Member State if:
has a microchip or legible tattoo made before July 3, 2011,
has been vaccinated against rabies,
has undergone treatment against the tapeworm Echinococcus multilocularis, if the country you are going to is free of this parasite (Norway, Great Britain, Ireland, Finland, Malta),
has a valid European pet passport when traveling from an EU country to another EU country. If you are traveling from a non-EU country, the dog must additionally have an EU health certificate.
Let's stop at the last point for a moment, if you are planning a vacation with your dog in some EU country. Before you choose a dog camping, make sure you get a European pet passport. Contains a description and detailed information about the pet. It contains information about the tattooed code or a microchip and an entry about vaccination against rabies. It also contains the contact details of the guardian and the vet who issued the document. You will get it from any specialist authorized to issue such passports.
Fun fact: you are going camping with your dog in an EU country, and you are going, for example, from Gibraltar, the Faroe Islands, Greenland or the Vatican? Your pooch can enter the country with a passport issued in one of these countries.
Let us return for a moment to the topic of tapeworm. Tourists who want to go camping with their dog must undergo treatment. As a prophylaxis, he must be given a preparation with proven parasite elimination effect. The measure must contain, for example, praziquantel or another substance that destroys the tapeworm. A quadruped takes a dose of the drug no earlier than a day before entering the country, but no later than 120 hours.
Make sure to document the therapy in your passport if you want to go camping with your dog. The veterinarian must enter information about the treatment in the passport, as well as the vaccinations necessary in certain countries. It is best to ask about it at the source - that is with him. This is especially important when you want to go camping with your dog in a country like France, Italy, Spain or Portugal. You may need to be vaccinated against a Mediterranean disease. Without it, the animal will be sent home or quarantined.
Riding a camper with a dog - how to protect your pet?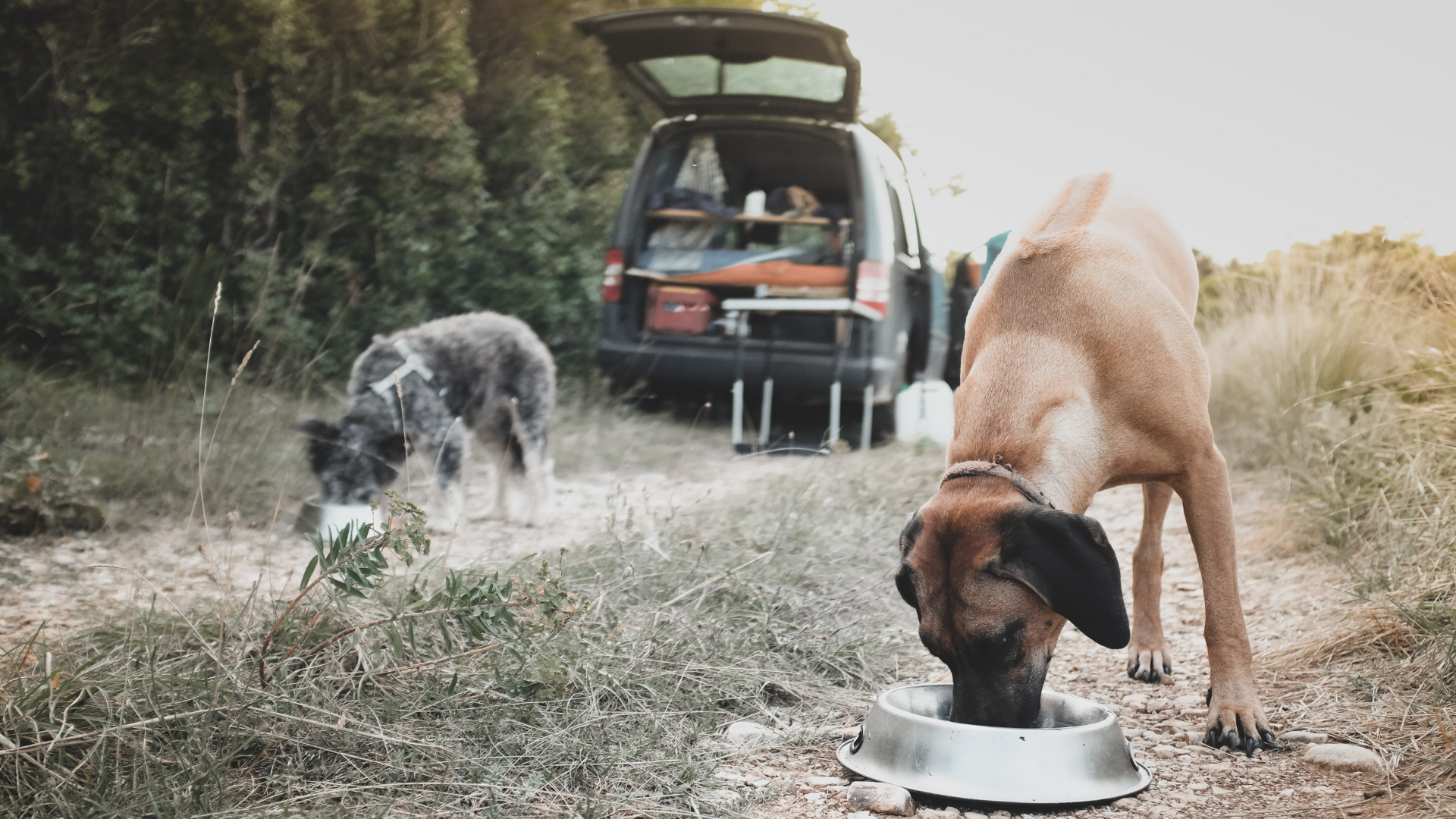 Many people do not even imagine that a camping trip abroad with a dog is associated with so many visits to the vet. If you do not want any unpleasantness during the trip, make sure that your pet has the necessary examinations, vaccinations and documents.
Fortunately, this part is behind you. The formalities are settled, the dog camping is selected, ready to go. While driving, the pet must be secured. Transporting it in bulk is not only illegal, but also dangerous. There are some things you can't predict. Your pet may suddenly get spooked, be thrown in the rear window or forward, including your seat. It will block your view, make it difficult to access the clutch or pedals, start to panic ... In the event of sudden braking or an accident, he may be seriously injured. Don't underestimate this point or make excuses like "he has traveled with me many times and never caused any problems."
Your thoughts are already at a campground by the sea or in the mountains, but make sure that the pooch gets there without stress. Much depends on its dimensions. Small dogs can be transported on the back seat in a carrier or fastened with belts. If you decide to use a carrier, be sure to attach it to them as well. It must not move in the event of sudden braking. Both a typical plastic carrier and a special bag or car seat for a dog can be used as a transporter. The latter should resemble a lair and have belts for a pet and separate ones for attaching the seat. When going camping with your dog , do not put the carrier between the seats. It's very risky!
A dog seat belt looks like a harness. They have an end for attaching ordinary belts or fasteners to the buckle. It is important that they are made of soft and durable fabric. Choose the ones labeled ECE R17 or DIN 75410-2. They have been crash tested.
Tourists who spend their holidays with a large-breed dog can buy a car cage. It must be adapted to the size of the boot and the pet. It often has a comfortable seat, so it allows him to rest while driving. It is a solution for owners of estate cars, vans or SUVs, with a trunk connected to the cabin.
How do I look for dog-friendly places?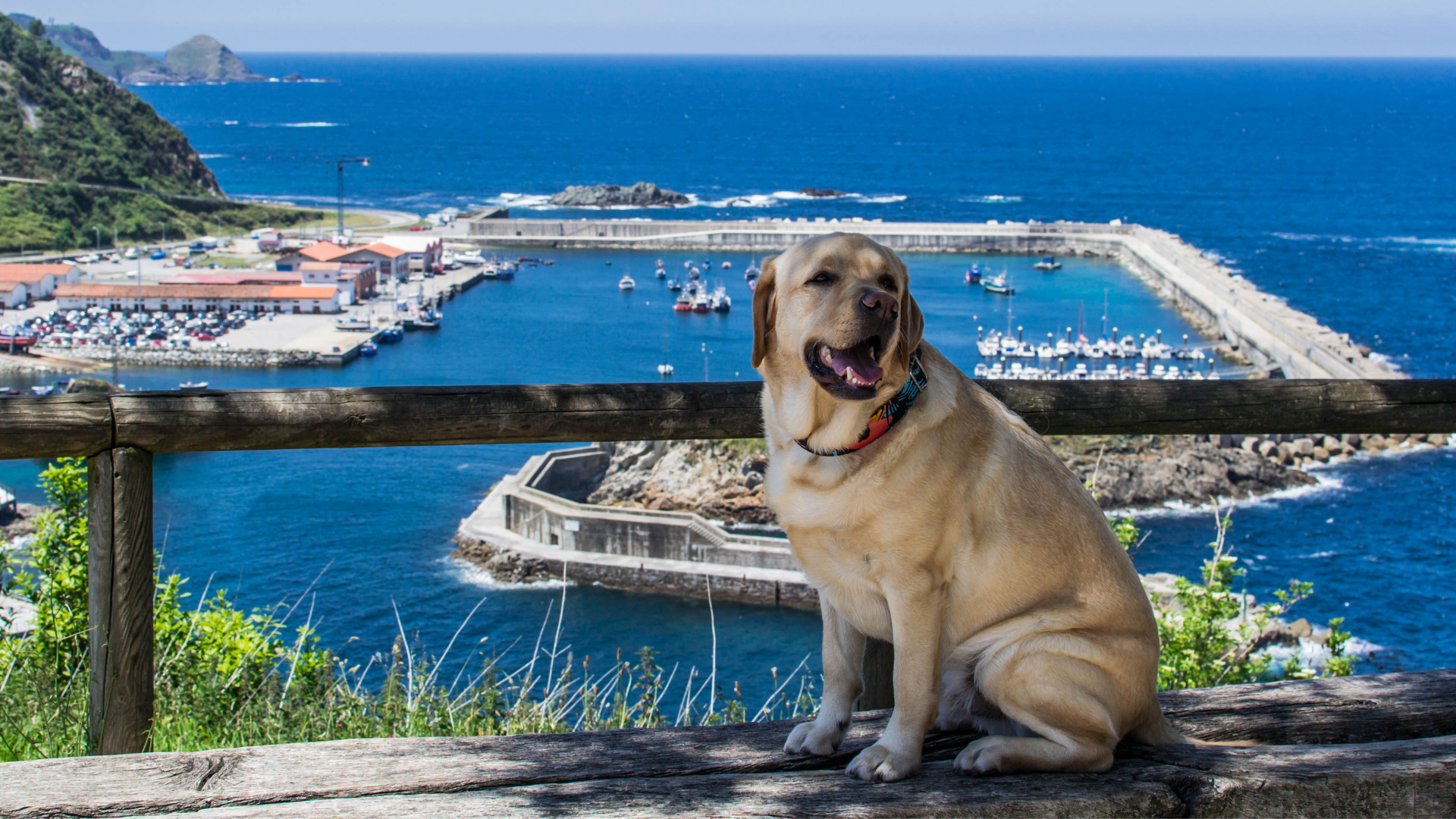 Caregivers spend a lot of time finding the perfect dog camping. What can make your search easier? Opinions of other carers. Read reviews but compare them on different sites. Consider word of mouth marketing, i.e. custom-made praise. Good dog-friendly campsites will defend themselves with their offer and approach to guests. User reviews with one statement or the impression that it was written by the same person should give you food for thought.
If you want to know if you will be at the campground with your dog welcome, check the facilities. In addition to accepting a pet, such campsites offer walking areas, and often beaches for dogs. The latter is recommended by, among others Camping Village Laguna Blu , located in Sardinia. You will also find showers, playgrounds, drinking water points and bins for excrement.
The surroundings are also important. Loud, crowded objects may be attractive to you, but stressful for pets. Take care of the comfort of your ward. Go camping for dog lovers, surrounded by nature and with paths you can walk with. There are many beautiful paths waiting for you in the above-mentioned Sardinia. Visit, for example, Camping Village Baia Blu La Tortuga , and both you and the pooch will be delighted.
In summer, choose a facility where there will be an option to smelt your pet in cool water. Camping Village La Gardiola is a good example. It is located on the Garda, and in the immediate vicinity there is a beach with a separate section for pets.
Camping for dogs - perfect behavior for the dog (and guardian)
Finally you went camping with your dog! Does this mean that all you have to do is enjoy yourself from now on? Not necessarily - after entering the premises, you have to follow the rules governing it. It often happens that the centers are divided into sectors for guests with animals and zones where pets are not allowed to stay. Previously, it could be assumed that the pet would be welcome in the area of the campsite or motorhome pitches, but he was not allowed to cross the threshold of cottages, bungalows or apartments. Today, stay in a mobile home, where your pooch will have the right to stay. More and more facilities are dog-friendly places, such as Camping Village Marepineta , located in the vicinity of Trieste.
Where to start? You are visiting a camping with your dog , so you need to control his behavior. First of all, the pooch cannot disturb or impose himself on others. Not everyone likes animals, some are just afraid of them. Keep that in mind. If required by the regulations, bring a leash or muzzle when you go out with your dog. To avoid conflict situations, only let your pet loose where it is allowed to do so. You don't want anything to happen to him.
Tie the pooch to the vehicle when relaxing on the campsite or lot. If he will be on a long leash, choose a harness, not a collar. It's a safer solution. Some people come camping with their dogs and their own fencing. They set them up later on the lot. Dog-friendly camps have fenced pitches at their disposal. This is a great option for pets - they can run freely on such a lot.
Should I take my dog on vacation?
Do you want to go camping with your dog in a picturesque place in summer, e.g. to the Emerald Coast? Stay at Centro Vacanze Isuledda , reserve a pitch or campsite in a shaded area. Being in the sunlit zone can be a torment for him. Another point is constant access to fresh water - a must! Accessories such as a cooling mat will be useful. You can dampen and place a regular cloth on your dog's neck, but make sure they like it beforehand.
Walks are important, but not during the hottest heat. Go on a longer trip in the morning or in the evening. Also, be careful where you plan to travel with your pet. Hot asphalt or sand can be hot and burn your pet's paw pads. Before going for a walk, check the ground with your hand.
The last, extremely important aspect is the vehicle you are going to go to a dog camping with. It does not matter whether you are driving a car or a camper. Do not leave your pooch unattended in it, especially if you do not have air conditioning. On a hot day, the interior heats up instantly.
As you can see, going camping with your dog can be a fascinating adventure. Above all, however, it should be a responsible, well-thought-out decision.
A writer by profession, a passion of a cat. One day he will see what is behind the Urals - good to Vladivostok. So far, when he can, he enjoys the sun of the countries of southern Europe. And it's also fun;)
Enjoyed reading this article? Share it!