Camping Village Cavallino - the charms of Italian cuisine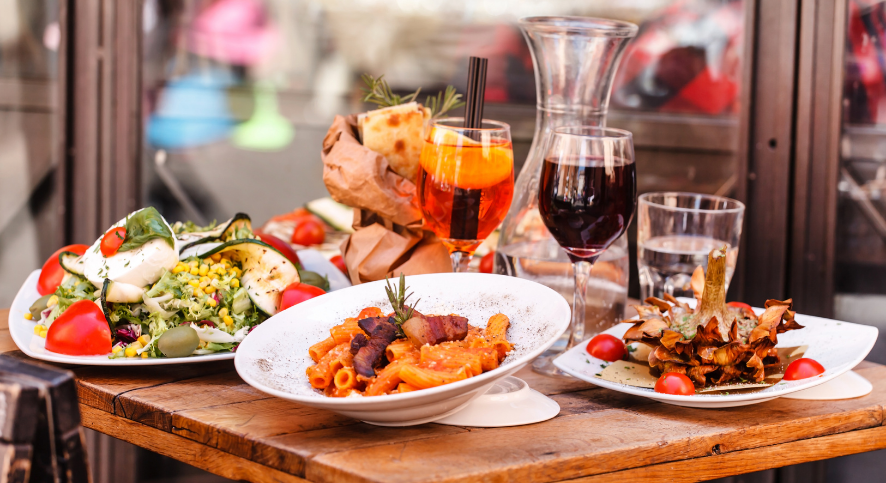 We know Veneto mainly from the city of gondolas and golden beaches of the Adriatic Sea. Hundreds of small and large tourist centers are filled with thousands of sun-hungry holidaymakers each year. Resting under a palm tree, surrounded by fabulous views, allows you to forget about everyday worries, relax and recharge your batteries until your next vacation. This part of Italy is also famous for its tasty dishes that are worth exploring.
Veneto - a heaven for gourmets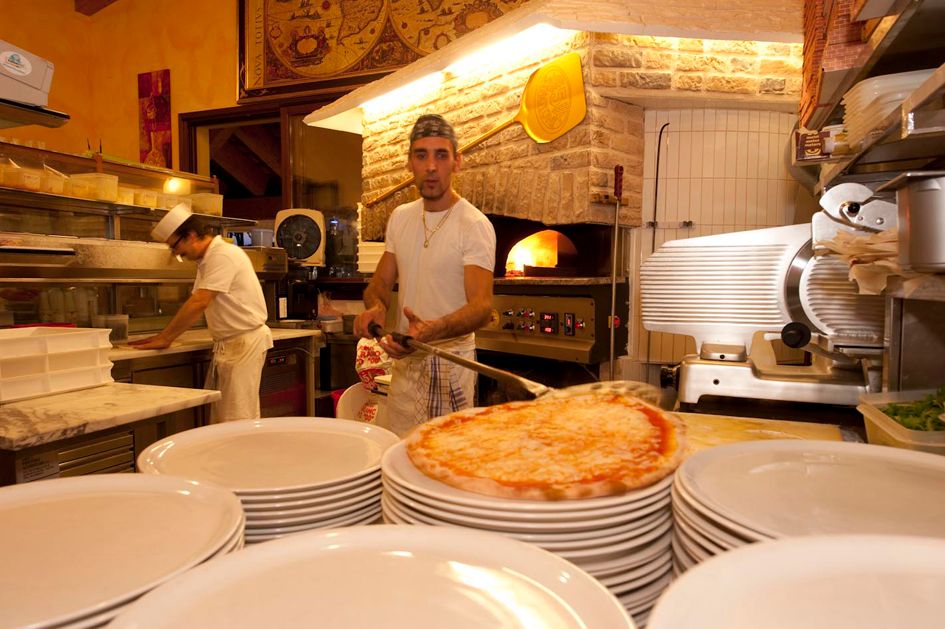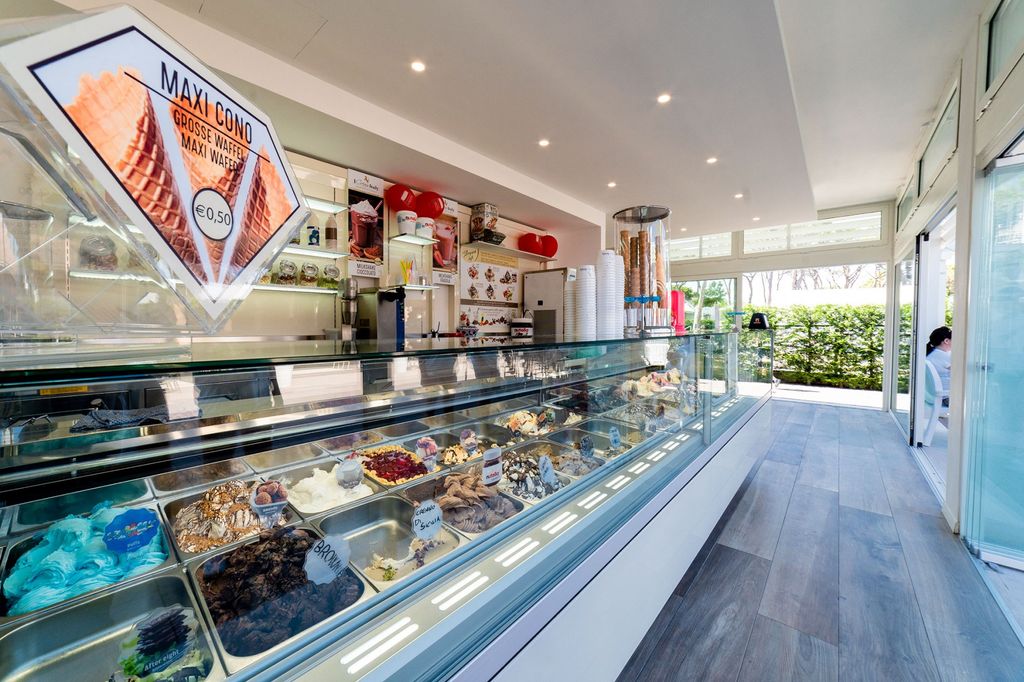 The cuisine of the region is dominated by dishes prepared from local products. Veneto tables will be full of meat (including fish) specialties prepared in dozens of ways. The restaurant's menu is filled with vegetable compositions, including crispy lettuces and asparagus dishes . Fruits growing in the area are a frequent ingredient of desserts. Those who prefer the known and "safe" options to the culinary experiments can order typical Italian delicacies such as pizza, pasta or risotto.
Among the meat propositions in restaurants, thick beef sausages dominate. This is where the raw meat appetizer is served - beef carpaccio . The dish was created especially for Countess Amalia Nani Mocenigo, who could not eat fried or cooked meals due to intolerance. Her friend, a wealthy entrepreneur from Venice, prepared for her this delicacy, which quickly tasted not only the countess. The dish consists of thin slices of beef dipped in a marinade based on lemon juice, mayonnaise. The unique taste is due to the special Worcester sauce.
Veneto is famous for its delicious fish dishes. The Venetian Lagoon is rich in an incredible variety of species - its waters are inhabited by sardines, eels, Peter and morons. Among other things, sardines are used to prepare an appetizer called sarde in saor, i.e. fried fish in vinegar marinade with onions, raisins and pine nuts. Of course, in the vicinity of Venice, you can order not only fish meals, but also a variety of seafood. A popular delicacy is e.g. fried green crabs. The restaurant's menu also includes caparossoi a scota deo, hot mussels with lemon and pepper and all variants of dishes based on shrimp.
Desserts are also popular among tourists. When visiting Veneto, it is worth ordering fritole. These are fried cream dough balls of every taste imaginable.
The taste of regional wines
The best way to enrich your meal in a Venetian restaurant is a glass of regional wine. It is worth emphasizing that the area belongs to the top Polish producers of this drink. Stretching stretches of grapevine plantations are a common sight on the land surrounding the lagoon. Excellent white and red wines are produced in the vineyards, and among the numerous varieties four stand out: amarone, prosecco , valpalicelli and saove. The best known is prosecco, which comes in the form of white or rosé sparkling wine. Amarone is characterized by the intensity of the flavor, valpalicelli is light, and the latter is sensational refreshing, so it is perfect for summer.
Verona is definitely the capital of the wine region. Plantations cover practically every free and suitable for cultivation piece of land here. Due to its location, it is an exceptionally picturesque area. In the north, the Alps dominate, the southern border is marked by the Adriatic Sea, and in the west is the most famous lake in Italy - Garda. Veneto owes its rich soil and friendly climate to the wide range of tastes and colors of the wines produced here.
Where to stay?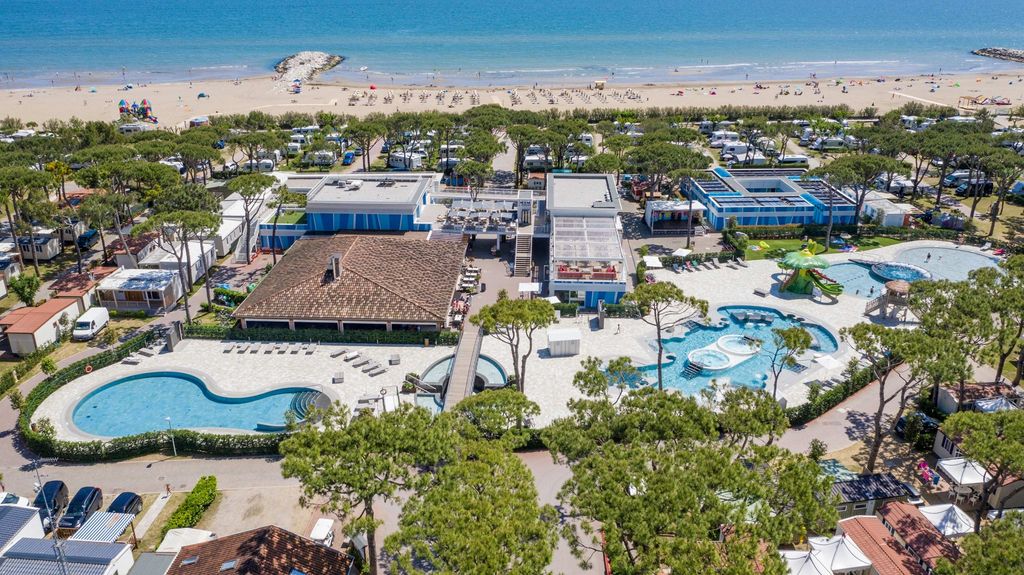 Fans of sunbathing on the beach eagerly choose the corners of the Gulf of Venice . In addition, the proximity of the famous city of the gondola is a great opportunity to try local flavors. The large selection of places where you can stay for the night is also important. For example, approximately 16 km east of Venice is the intimate Camping Village Cavallino resort. It invites guests to comfortable hotel rooms, there are also cozy mobile homes and lodge tents. Caravanning enthusiasts have spacious camping pitches for themselves.
The campsite has a water park where you can forget about the world, no matter what your age. It is loved by families with children, adults, couples in love and seniors. There is also a pizzeria and a bar on site, so gourmets can experience Italian delicacies without leaving the property. It is a great place for holidays and a short, e.g. weekend stay.
We have written more about the campground itself here: Camping Village Cavallino - holidays by the Mediterranean Sea
A writer by profession, a passion of a cat. One day he will see what is behind the Urals - good to Vladivostok. So far, when he can, he enjoys the sun of the countries of southern Europe. And it's also fun;)
Enjoyed reading this article? Share it!