A subjective review of the most interesting tourist brands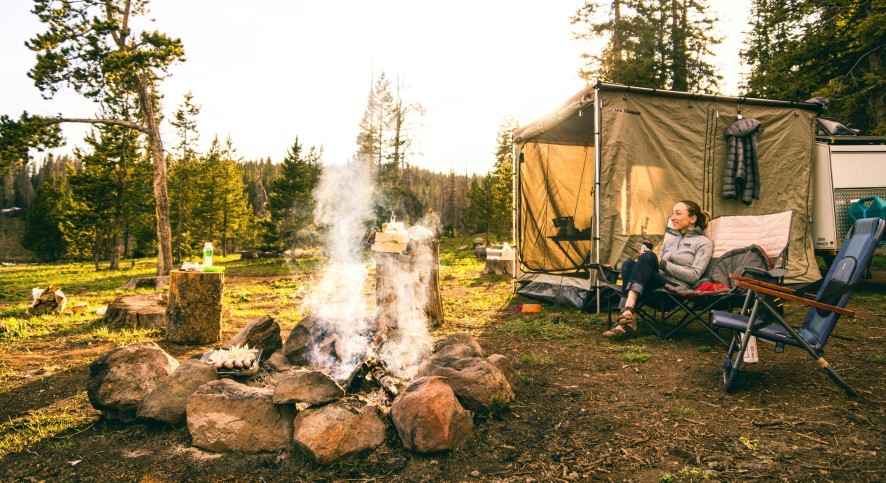 If you are planning a family camping trip, a bicycle trip with a child or a demanding mountain expedition soon, you should definitely check out the offers of well-known tourist brands. These are brands that have been successfully operating on the market of travel equipment and accessories for many years, constantly improving production technologies and offering users functional, reliable products that meet even the highest requirements. Products such as Jetboil camping stoves, Campingaz gas grills, Coleman tents, Burley bicycle trailers, LEKI poles or Lyofood freeze-dried products have gained recognition among travelers and tourists all over the world! So it's worth taking a closer look at them. We invite you to a subjective review of the most interesting tourist brands, both Polish and foreign.

The Australian brand Sea To Summit is famous for the production of world-renowned tourist accessories. The manufacturer's offer includes everything that will be useful during shorter trips and longer trips. We can easily complete the equipment for a camping or mountain expedition . The founders of Sea To Summit are Tim Macartney-Snape, a famous climber and conqueror of Mount Everest, and Roland Tyson, a design guru. The combination of passion for the mountains and love for good style has resulted in the creation of a range of practical, reliable products, and at the same time distinguished by an interesting design. Sea To Summit uses various technologies in its products, many of which originate in the brand's own studio.
This Australian brand offers articles useful during various tourist activities, such as camping, trekking, backpacking and water sports. The wide range of products includes mattresses, self-inflating mats, sleeping bag liners, light pillows, durable hammocks, mosquito nets, tourist dishes, cutlery and gaiters . Quick-drying towels and travel cosmetics will certainly also work for the trip. On the other hand, backpacks, bags, covers, compression bags and travel packaging will help to pack all the equipment.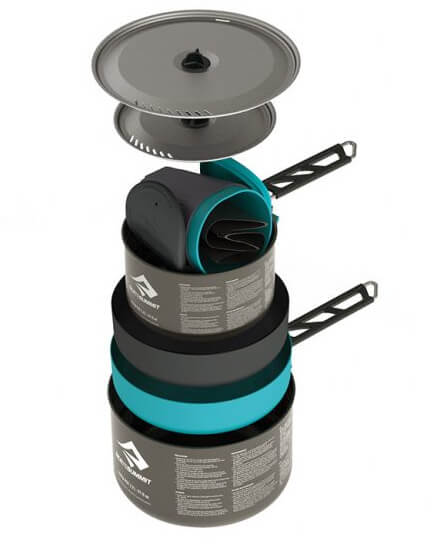 Practical outdoor accessories can also be found in the offer of the Polish brand Rockland. It is a company from Krakow, which has been supplying avid tourists with high-quality clothing, equipment and accessories for over a dozen years. Its products are appreciated by enthusiasts of active leisure, mountain hiking, distant travels and various sports. Although initially the Rockland brand focused solely on the distribution of products from well-known Western outdoor brands (eg Patagonia and AKU), today it also offers its own hiking equipment. Based on modern technologies, own experience and tips of travelers, it creates products that are extremely practical, durable, efficient and easy to use.
The Rockland brand met all travelers and created a line of tourist dishes, including pots, pans, kettles, plates, cutlery and mugs. The products are durable and very light at the same time. The brand's offer also includes products that will enable a comfortable stay at the campsite - tents, hammocks, inflatable pillows and folding camping furniture. What else can we find on offer? Backpacks, water bags, raincoats, quick-drying towels, hiking showers, waterproof bags, camping chairs and travel gadgets.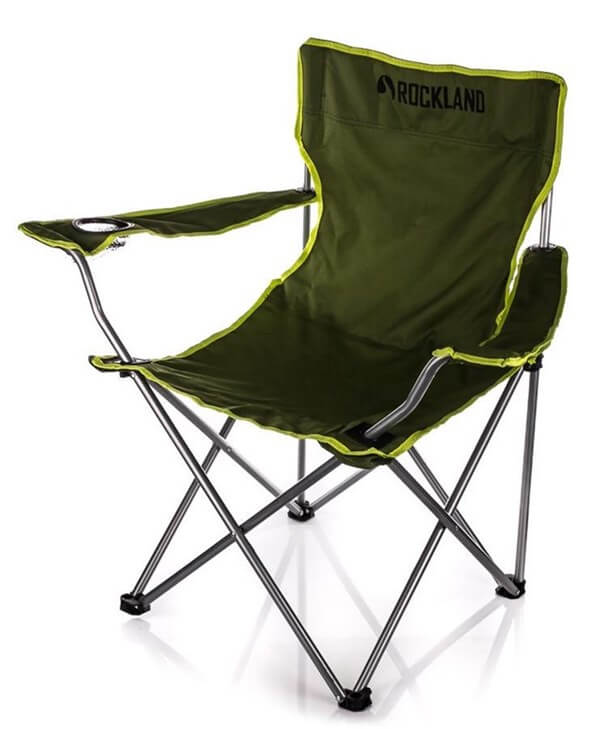 Coleman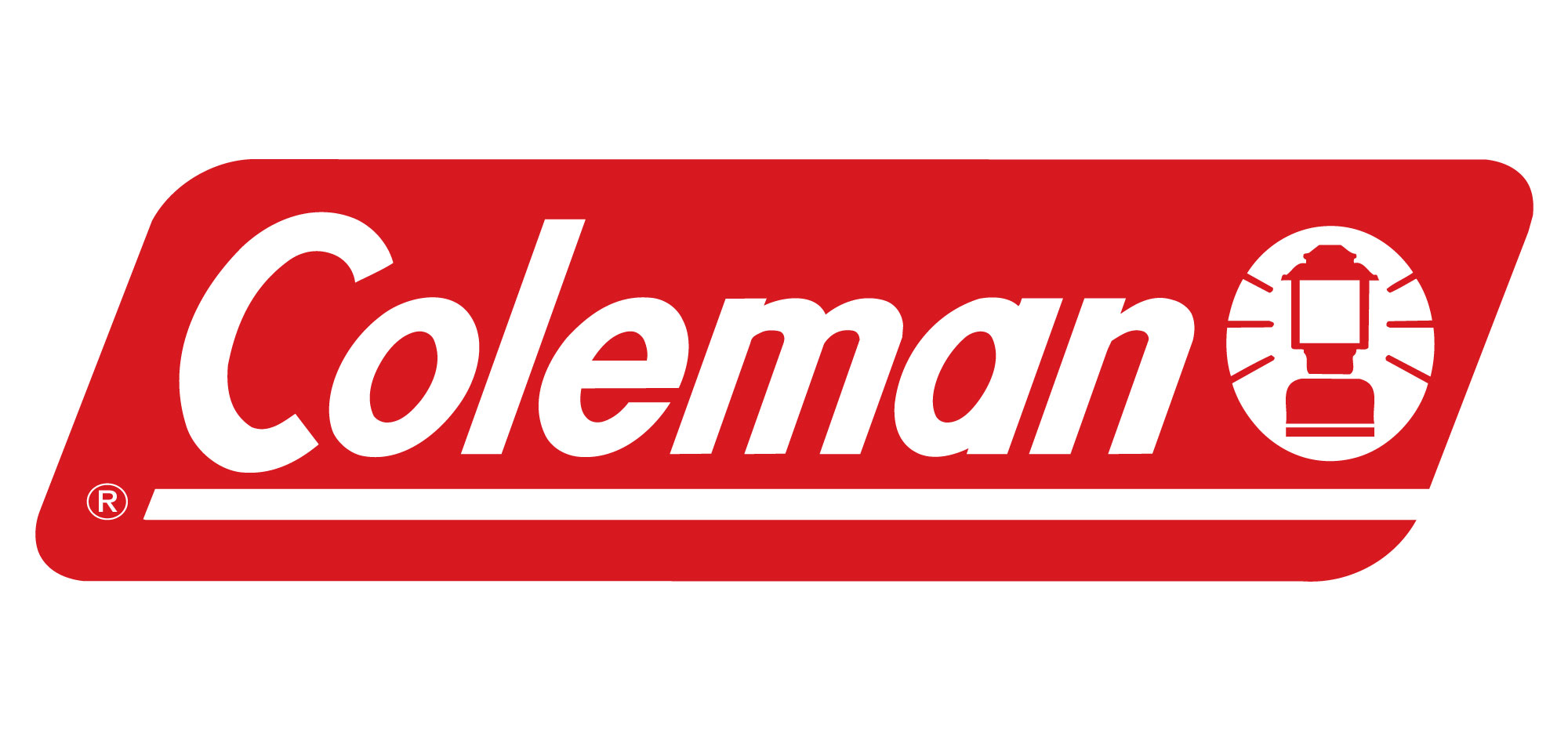 Coleman is an American, reliable outdoor brand, which dates back to 1901! It was then that the company's founder, William Coleman, launched portable kerosene lamps. Currently, the brand offers not only camping lamps , but also a wide range of other tourist equipment and accessories. All the products it offers are distinguished by high functionality and quality.
One of the main categories of the Coleman brand are tents which have gained popularity all over the world. Coleman tents are available in various versions - typical for camping and expedition. We can find models for two, three, four, and even for six or eight people. What's so special about them? The latest technologies, such as protection against UV radiation, fireproof impregnation, high water resistance of the flysheet, increased resistance to difficult weather conditions or a tinted bedroom. The Coleman brand's offer also includes other products that will work well on camping and expeditions - mattresses, sleeping bags, self-inflating mats, tourist chairs, cookers, mugs and thermos flasks.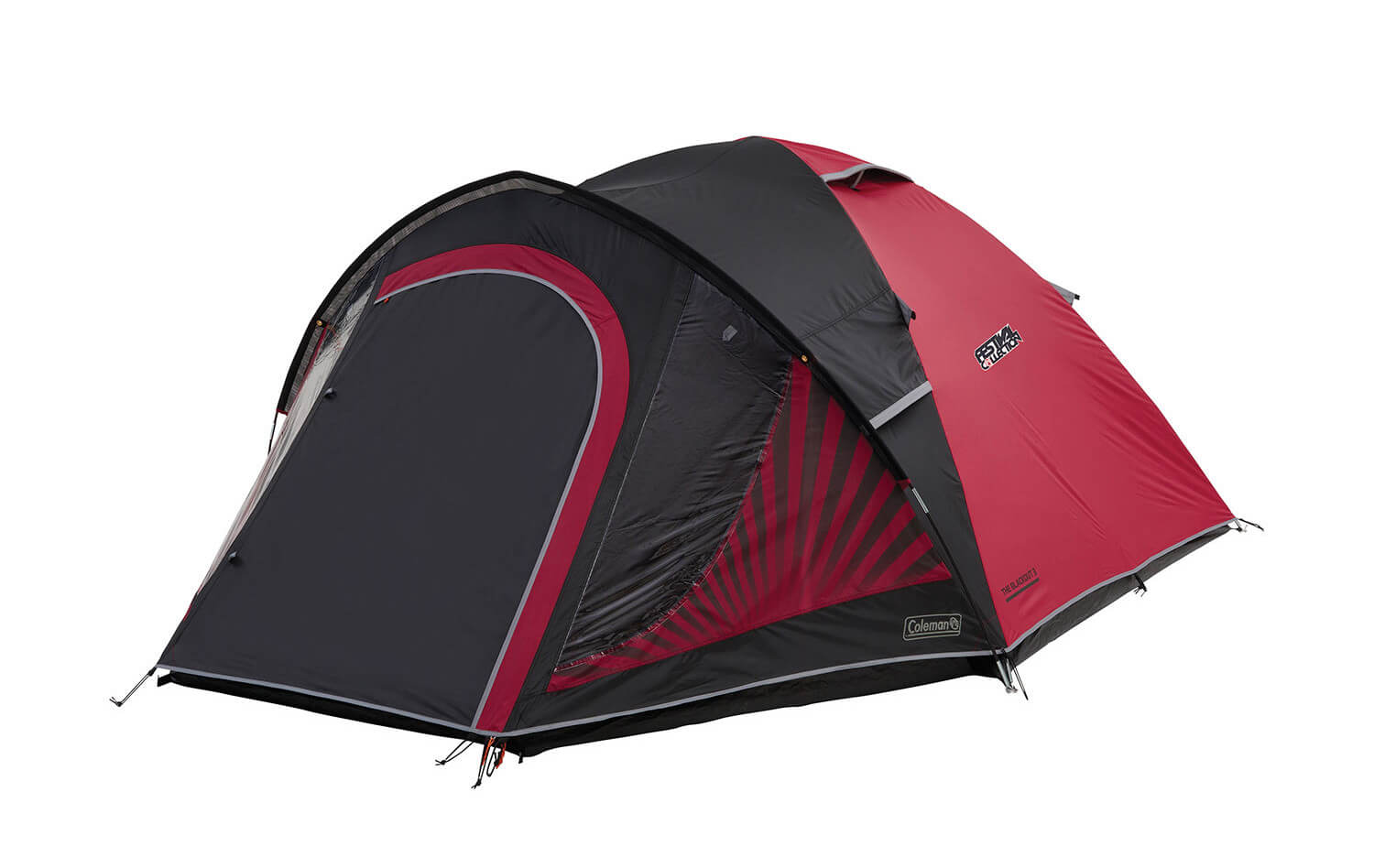 Outweel

When choosing a camping, it is also worth taking a look at the offer of the Danish brand Outwell, in which we can find high-quality outdoor products. The Outwell brand was founded in 1984 and is now part of Oase Outdoors, which includes other well-known brands - Easy Camp and Robens. Thanks to the high quality of Outwell products, we gain travel comfort, and thus we can feel at home everywhere!
What can we find in Outwell's offer? First of all, tourist tents of various shapes, dimensions and parameters. There are also vestibules for caravans, which will be appreciated by caravanning enthusiasts. Outweel will also allow you to comprehensively equip the tent with mattresses, self-inflating mats, pillows, sleeping bags, chairs and tourist tables. We can find here many practical accessories, among which the Collaps series deserves a special mention - dishes designed to take up as little space as possible when folded. Gas cookers, tourist refrigerators and food storage containers will work in the field kitchen.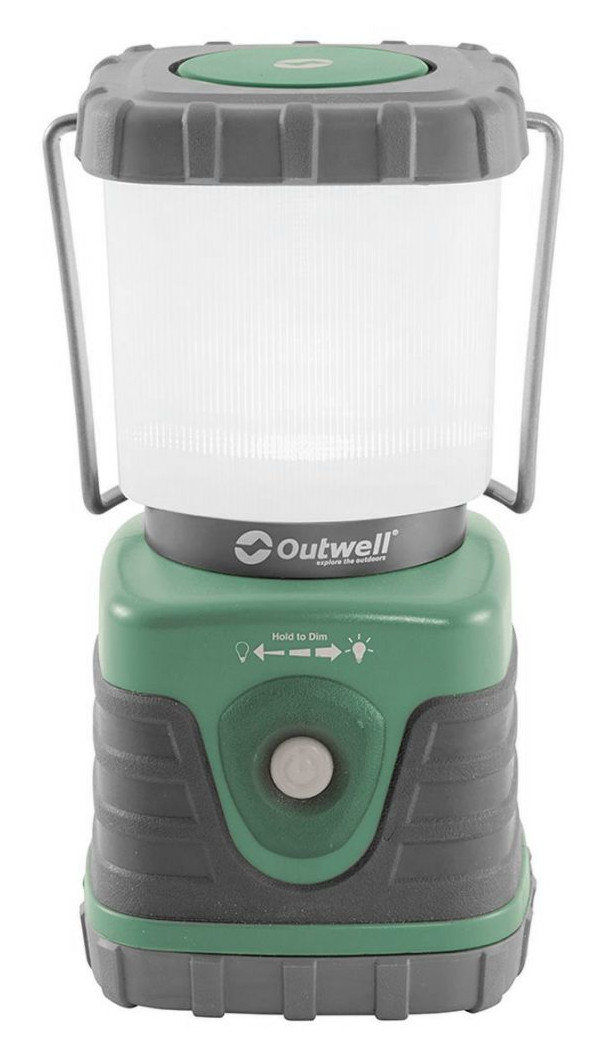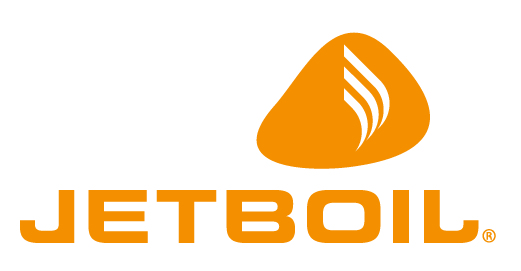 Jetboil is an American brand that is a precursor of cooking equipment in the most difficult weather conditions. Gas stoves and other kitchen accessories from this manufacturer will prove themselves on any trip, even the extreme one. The founders of the Jetboil brand are Dwight Aspinwall and Perry Dowst, and the cause of the company was the frustration of both men resulting from the lack of appropriate solutions available on the market. Aspinwall and Dowst have therefore prepared their own gas burner connected to the cooking vessel, thus creating equipment that remains the flagship product of the brand to this day.
What distinguishes Jetboil gas cookers? It is a gas burner connected to a cooking vessel, additionally distinguished by a special burner protection that protects the flame from extinction, and allows for even heating of the pot. Such a stove has excellent parameters that reduce the time needed to boil a liter of water, save fuel, and also reduce the weight of the burner with the stove, allowing it to be moved more easily. The offer of the Jetboil brand, in addition to the famous cookers, also includes travel utensils, such as a set of folding cutlery, a compact frying pan or a coffee maker .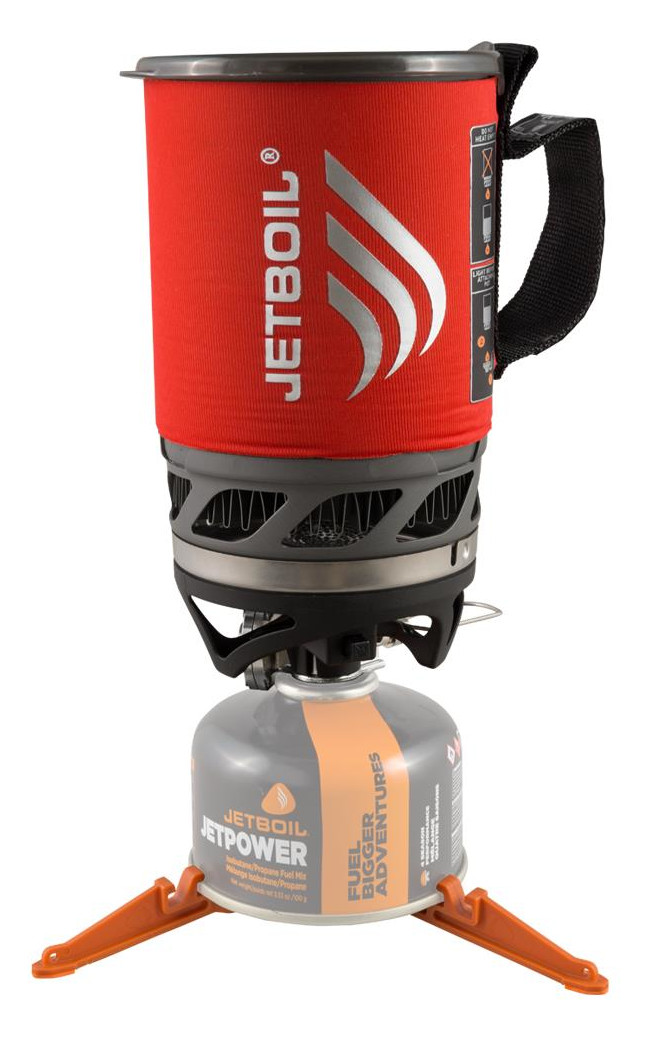 The French brand Campingaz is famous primarily for the production of barbecue equipment, although its offer also includes various tourist accessories. The history of Campingaz begins as early as 1949, and the breakthrough moment for the brand was the creation by its founder of a gas cylinder that could be refilled multiple times. This innovative and cost-effective invention gave rise to a brand that today enjoys a reputation among barbecue enthusiasts and travelers. The brand's products facilitate camping in a broad sense - in the forest, on the beach or in the mountains. They make cooking in nature not only easy, but also extremely pleasant.
The offer of the Campingaz brand includes, above all, garden and tourist grills , gas cookers and lamps, tourist refrigerators, portable toilets, thermal bags, air mattresses, sets of barbecue dishes and accessories, and many other accessories that will work well during camping. The brand's most famous products, however, are the Campingaz gas grills. It all started with them! The brand offers larger garden grills that are great for feasting together with family and friends, but also more compact grills that we can easily take with us for camping. When preparing meals on a gas grill, we do not have to use briquettes.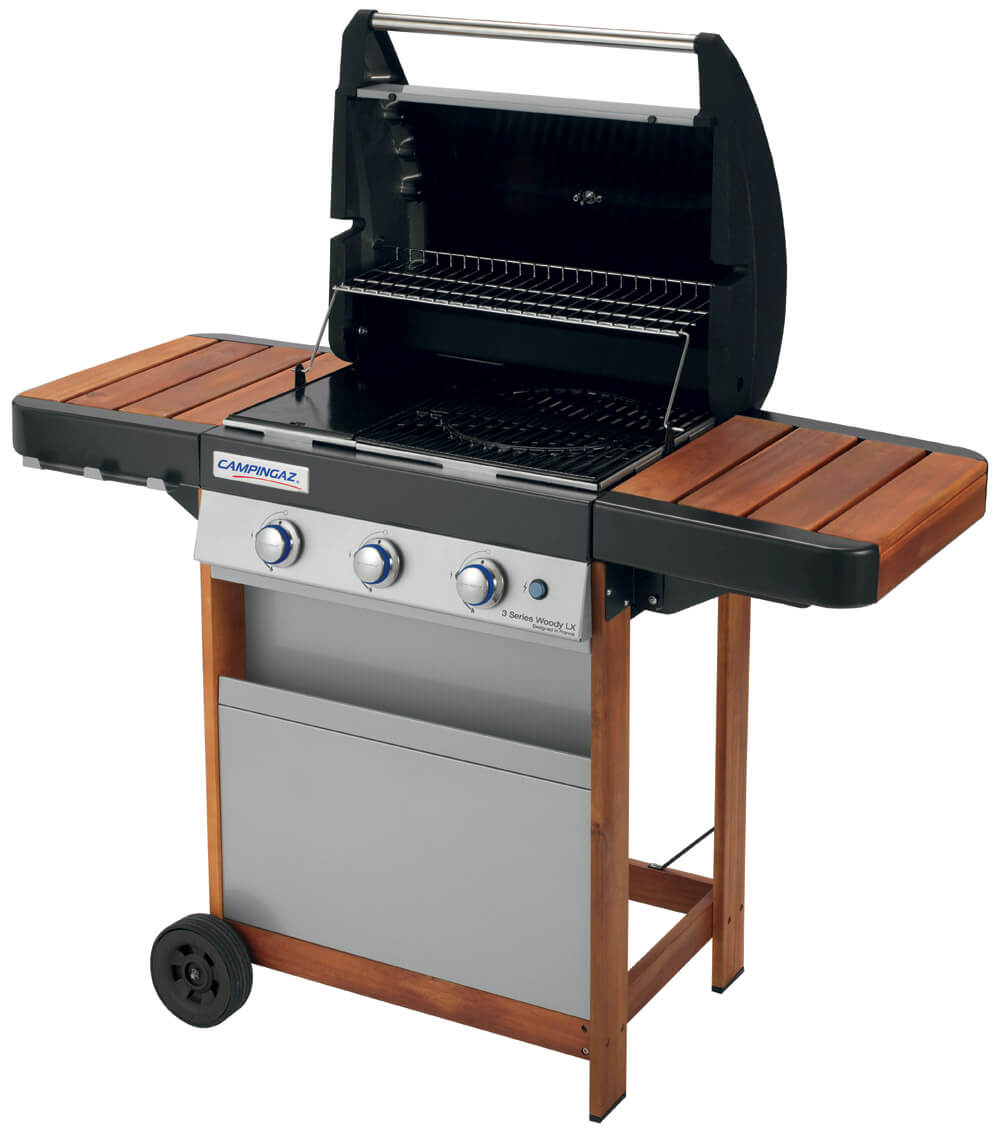 The Polish brand Lyofood changes the approach to meals consumed in difficult expedition conditions. It proves that we are not condemned to protein bars and tourist canned goods. Even without access to a range of food ingredients and a cooker, we can eat scrambled eggs, rice with vegetables or meatballs in sauce. What's more, carry it all in our backpack! How it's possible? The answer are freeze-dried products, which are perfect for trekking. The Lyofood brand uses the freeze-drying process in its products, which consists in evaporating water from food to obtain a meal with a moisture content of approx. 2%. Such freeze-dried food is extremely light and easy to prepare - just add water. It is suitable for consumption for a long time (even up to 3 years) and does not lose any taste or nutritional value. Such a meal will fill us up for a long time and give us energy for a further journey.
The Lyofood brand offer has won the hearts of travelers with a variety of flavors. Among the main dishes, we can choose from cuisines from around the world. We can find here dishes of Polish, Italian, Chinese, Indian and Mexican cuisine. On the trail we can take bigos, goulash, chicken tikka masala , penne pasta with bolognese sauce, pork loin in dill sauce, tomato cream soup, strogonow or risotto. We also have a choice of breakfasts and desserts - scrambled eggs, millet, porridge or Catalan dessert. It is worth adding that Lyofood food is free of preservatives and artificial additives. Only natural ingredients are used in the production of the dishes.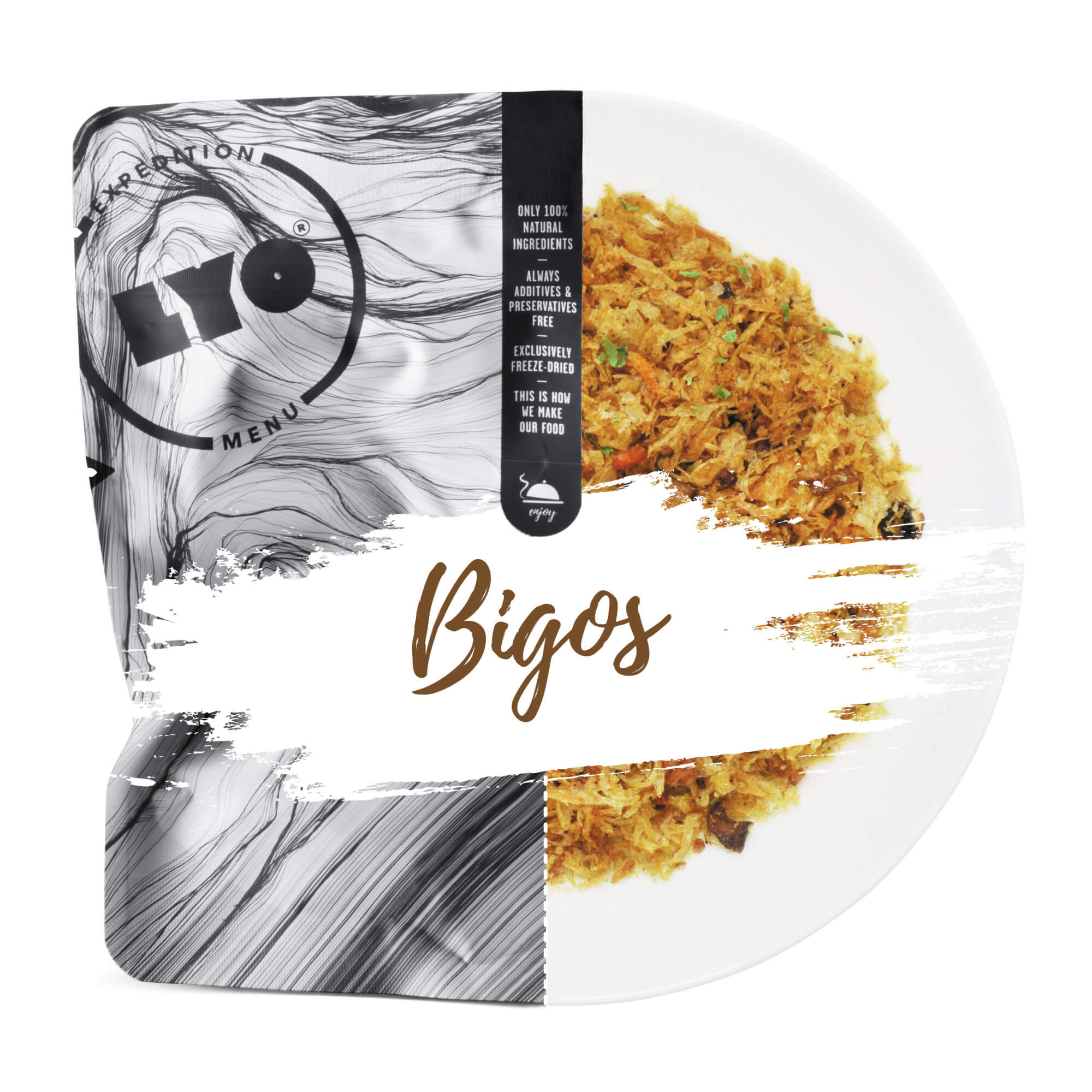 Parents who want to actively spend time with their children should be interested in the offer of the American brand Burley. It is a world-famous company, famous mainly for the production of high-quality bicycle trailers. The brand's bowl is to ensure safe adventures on every trip. However, the vision - to encourage people to pursue their passions and share their interests in the open air. The founder of Burley is Alan Scholz, who over 40 years ago founded the Burley Bike Bags company. Scholz and his wife sold handcrafted panniers at a market 50 km from their home. Determined to live without a car, Alan was looking for a way to efficiently transport not only products, but also his daughter to the market with a bicycle. Using parts from an old swing, Alan built his first bicycle trailer! The invention was appreciated not only by local cyclists, but also by shops that wanted to offer it.
Today, the Burley brand offer includes products designed with attention to every detail. The brand cares not only about their durability, but also about full safety for users. All products are made of non-toxic materials and undergo safety tests. Children's bicycle trailers are extremely durable and offer the highest level of safety. The brand's offer also includes various accessories for trailers - car seats, inserts, sleeping bags, racks, interchangeable wheels, and even a running set.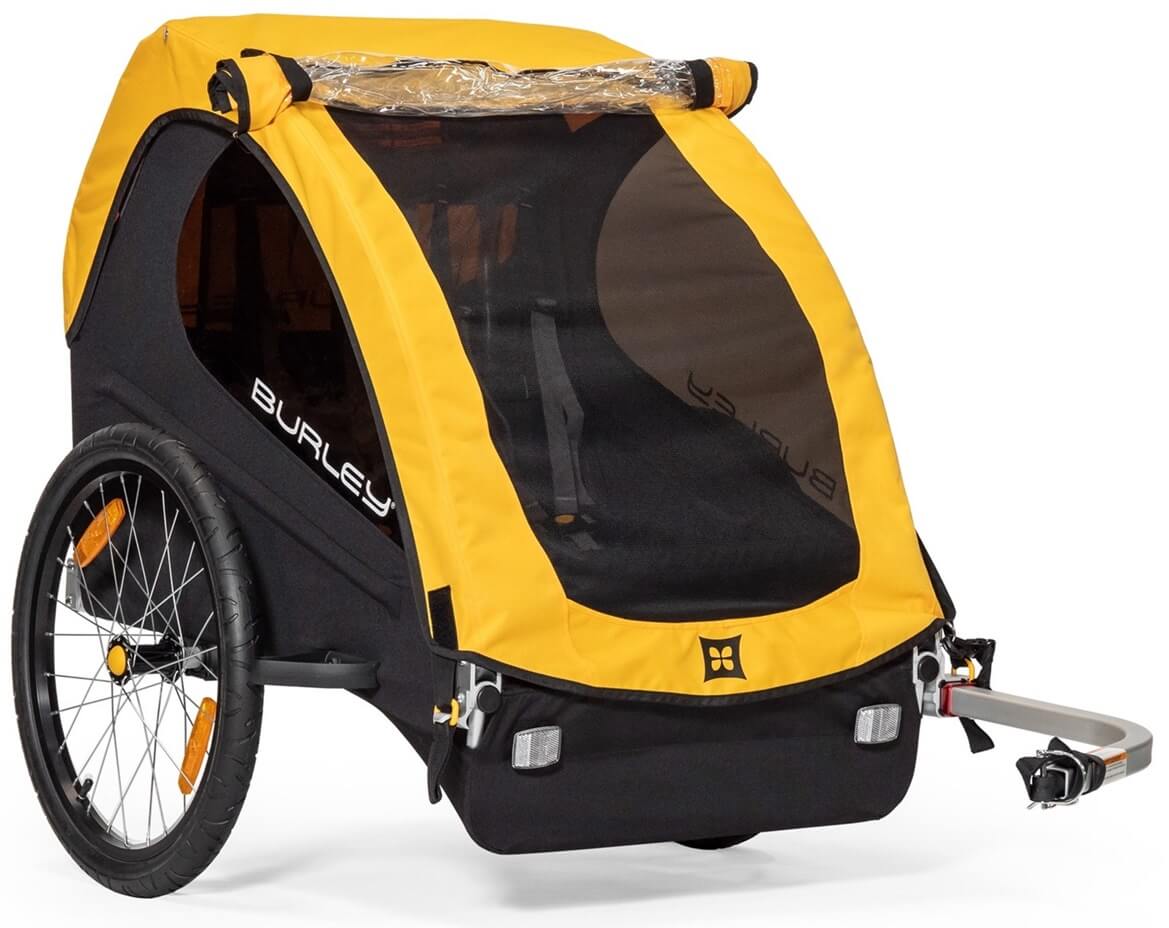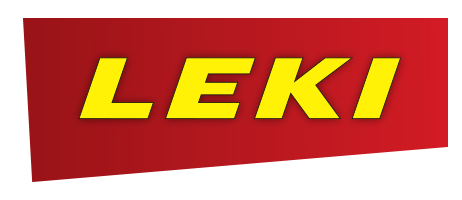 LEKI, in turn, is a German manufacturer of poles, as well as other accessories for various sports, including trekking, skiing and running. The roots of the brand date back to 1949, when Karl Lenhart, dissatisfied with the quality of ski equipment available on the market at that time, decided to start his own production of ski poles and plates. This is how the mass production of the first ski poles under the LEKI brand began. High-quality products quickly gained the recognition of professional athletes and have been repeatedly awarded for innovation and reliability. The LEKI brand has developed, among others Antishock cushioning system and Trigger System, thanks to which the LEKI sticks are integrated with the gloves.
Years of activity and technology improvement have resulted in a wide range of poles adapted to various activities. LEKI ski poles are very popular, which will prove themselves in various types of skiing - Cross-Country, Freesking or Ski Touring. It is also worth mentioning trekking poles, where each model can be modified by replacing tips and plates. Nordic walking poles also deserve a distinction, and you can choose them with elements such as replaceable tips, kidneys for a water bottle or handbands.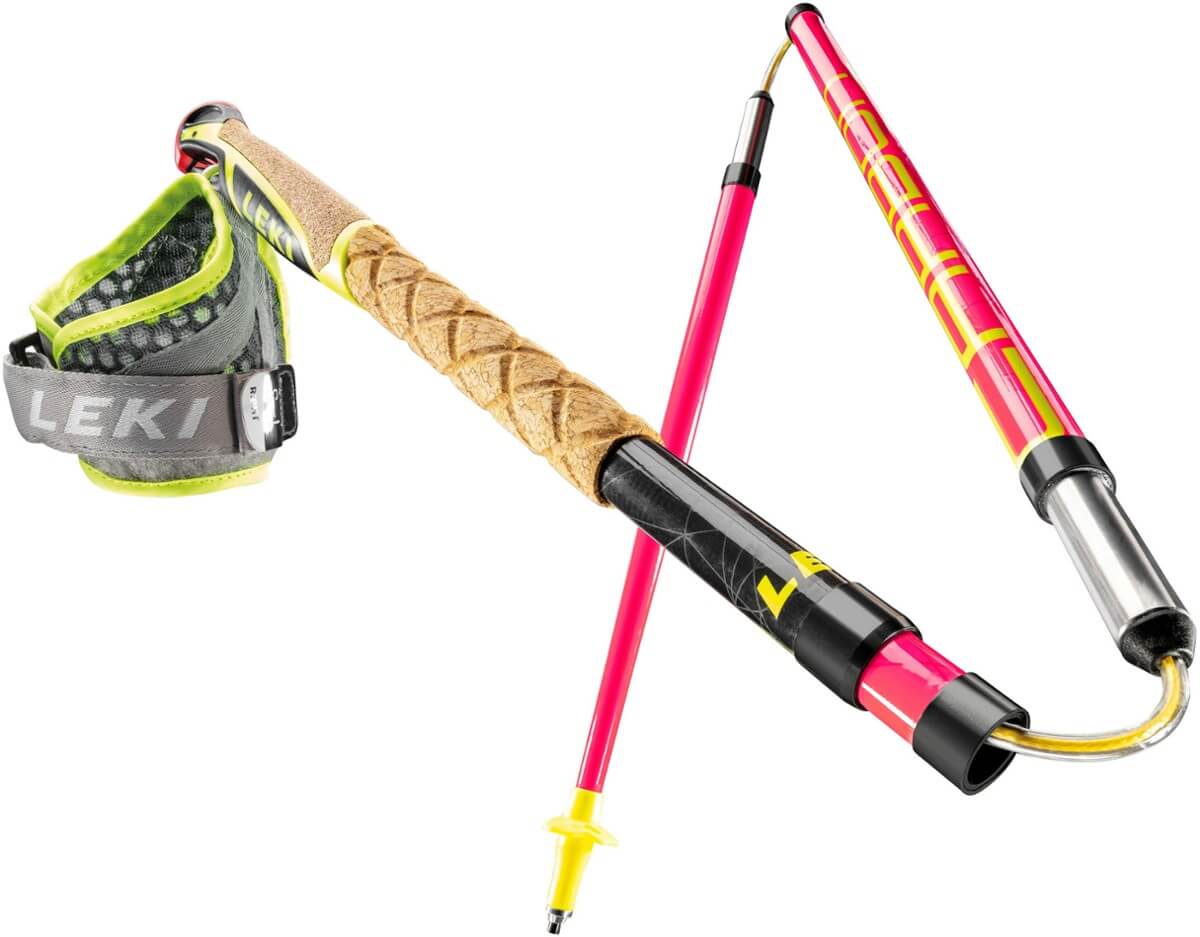 The British brand LittleLife focused on the design and production of outdoor items for children! Its offer includes colorful children's backpacks, as well as accessories that will ensure the comfort and safety of our children during trips. How was the LittleLife brand born? All those responsible for the success of the Lifeventure brand began to start families at a similar time, and thus wonder how to use their knowledge to develop products necessary for traveling with children. Each of the employees, despite the enlargement of the family, wanted to continue active forms of recreation.
The LittleLife brand offer includes everything that children need while traveling. Backpacks resembling a dinosaur, butterfly, unicorn, Nemo fish or rabbit are particularly popular. There are also suitcases on wheels, which in combination with backpacks create a stylish set. The offer also includes a cot and a travel carrier , first aid kits for children, colorful baby water bottles, light beach tents, sunshades for the car and rain covers for a pram, and various accessories that increase safety.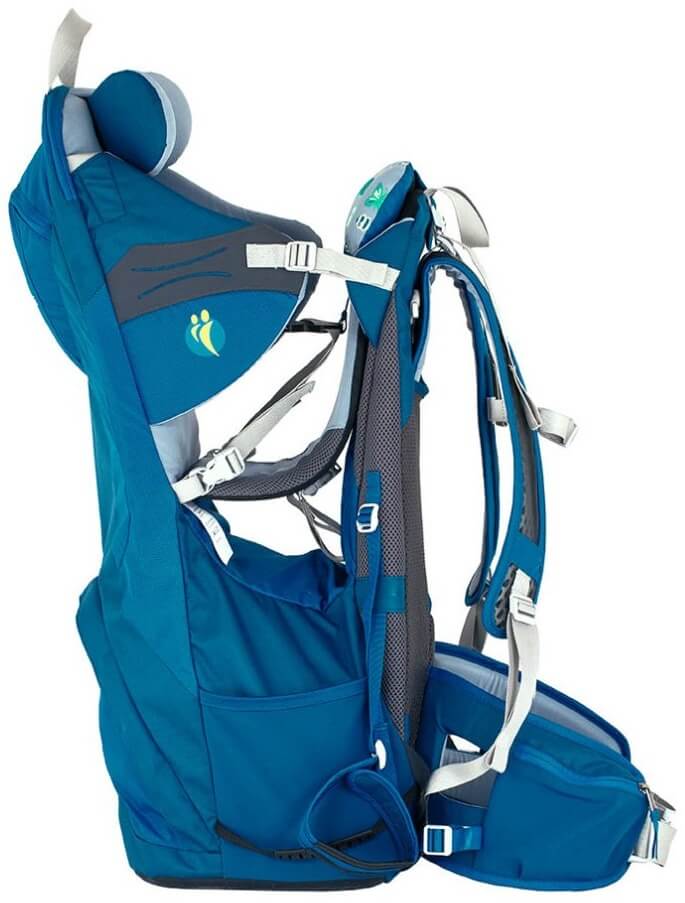 And what does the above-mentioned Lifeventure brand offer? The manufacturer focuses on the convenience, functionality and lightness of its products. She wants the items on offer to be useful when traveling, and at the same time not to burden the backpack too much. The Lifeventure offer includes wallets, sleeping bag liners, inflatable pillows, travel utensils, cutlery, thermos flasks and thermal mugs. The brand catalog also includes practical solutions related to hygiene while traveling - travel beauticians , quick-drying towels, shampoos in the form of sheets and other biodegradable cosmetics.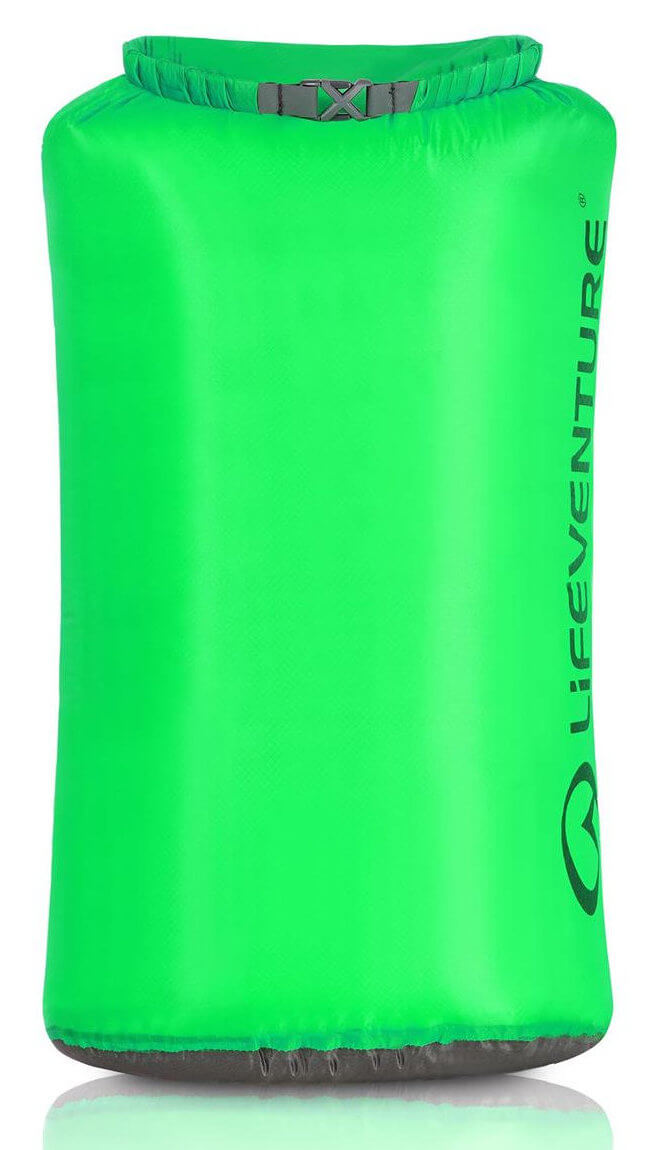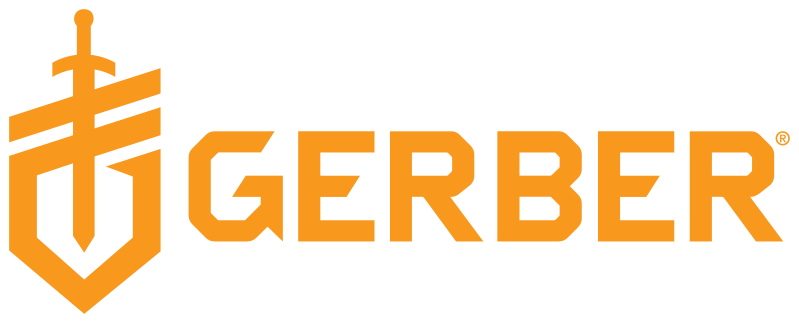 Gerber is an American brand that offers high-quality survival equipment. It was established in 1939 and gained recognition almost all over the world. Gerber products are used not only by survival fans, but also by professional soldiers and hunters. The quality of Gerber products is proven by the fact that each of them is covered by a lifetime warranty! However, the brand does not rest on its laurels, but constantly introduces new solutions that will help solve problems in the most difficult conditions. Many of the brand's designs are created in cooperation with people who know their profession.
The offer of the Gerber brand includes survival, hunting, folding and tourist knives . We can also find mooltitos, pocket knives, balls, machetes and spores. Such elements of the camping set will be used by lovers of wild camps, camping in difficult conditions and long trips. They will allow you to survive in all conditions, make it easier to prepare meals and even make a fire. An interesting product is a tactical pen, i.e. one with a really wide range of applications - the Rite in Rain ink cartridge makes it work regardless of the weather, and the integrated tip can be used as a glass breaker.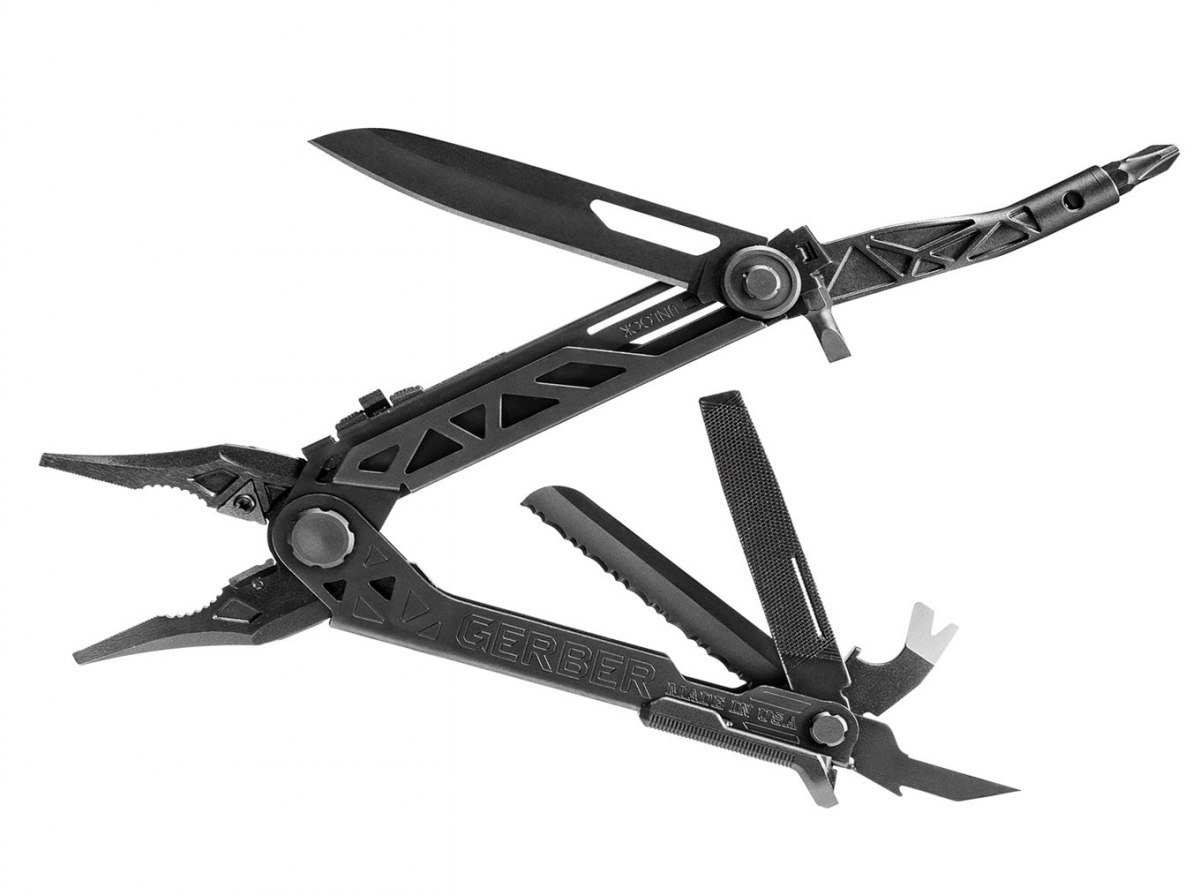 If you want to comprehensively equip yourself for any form of tourism, we encourage you to familiarize yourself with the offer of our friendly store - Campingshop.pl ( https://www.campingshop.pl/ )
We have created the CampRest portal for people who value freedom and travel on their own.
Enjoyed reading this article? Share it!