Is caravanning for you? Check it out at Caravans Salon Poland!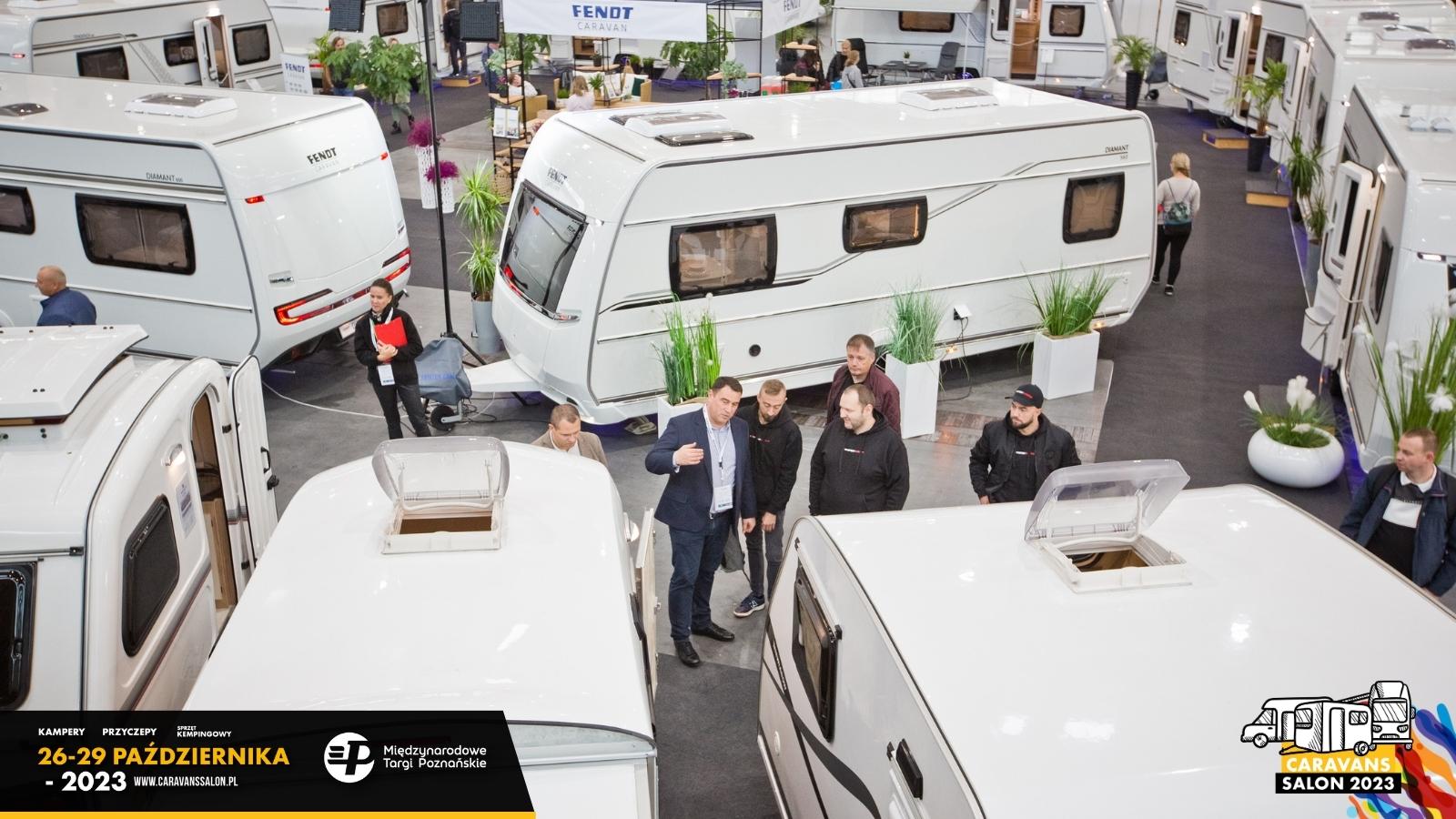 Traveling on four wheels, in your own style and pace, is an increasingly popular method of spending holidays, realizing your expedition dreams or a way of life and work. Caravanning in a broader sense includes many different methods, ideas and ways of traveling in this style. Will a camper or caravan be better for me? Or maybe a roof tent and a camping box with a kitchenette will suffice? Caravanning offers a huge selection of solutions and ideas for traveling in your own style. You can check it out during the largest caravanning fair in Poland, Caravans Salon Poland in Poznań, October 26-29, 2023.
Caravanning has many names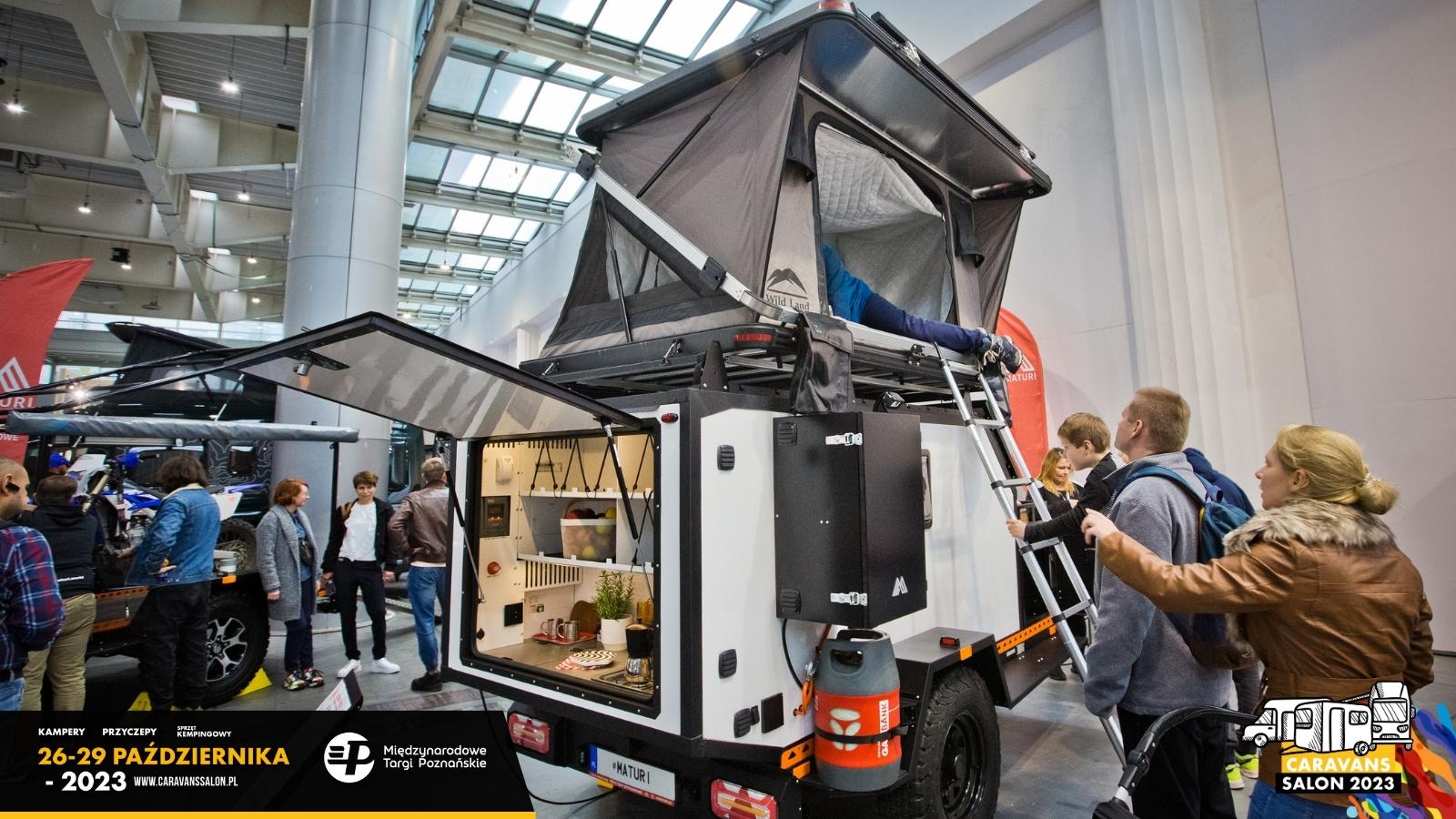 Caravanning tourism is no longer just about traveling in a camper or with a caravan on a hook, as we know it well. As interest in this topic has developed, the offer dedicated to this industry has also expanded significantly. You don't have to buy or rent a camper or trailer to experience a camping-style trip. The market offers solutions such as: mobile capsules, camping boxes that allow you to convert a passenger car into a mini-camper, roof tents and vestibules, and mini expedition trailers. Everyone will find something for themselves here, so they can check whether this way of traveling suits them.
This diversity is particularly visible during the Caravans Salon Poland fair. Visitors can, in one place and at one time, see the offer of leading brands producing campers and trailers, from the smallest ones to large, luxurious units over 3.5t, in various configurations. A significant part of the exhibition is also occupied by the increasingly popular agile and functional campervans and a number of other solutions described above, from tents and capsules, through camping furniture, boxes and accessories, as well as technologies needed to build a camper yourself.
Classic or wild or off-road style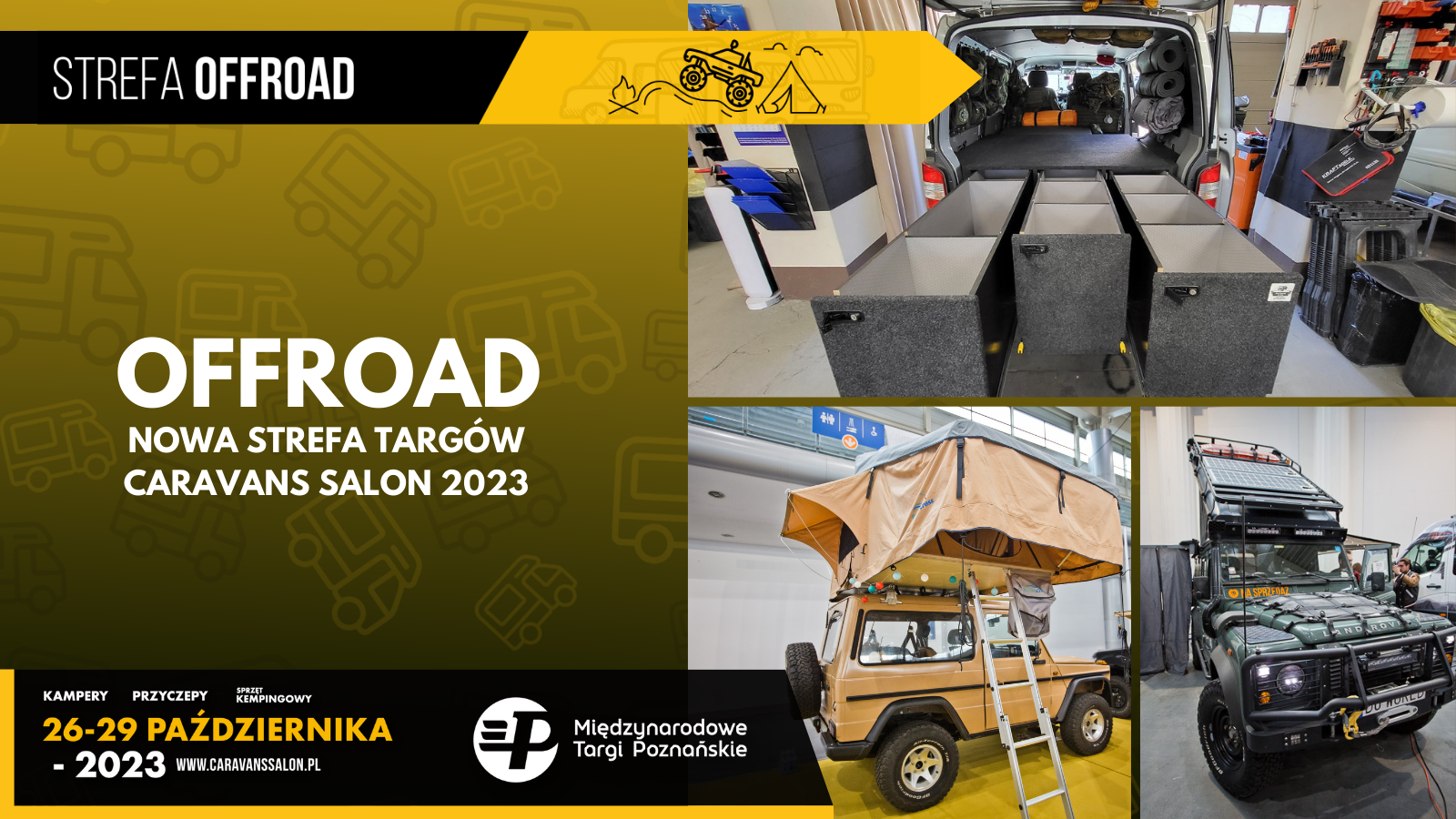 When choosing caravanning as a way to spend time, we can choose classic visits to campsites that are constantly improving their standard throughout Europe. A swimming pool, laundry, a place with animations for children and a restaurant are already standard in many places in Croatia, Italy and Spain, and such places are also increasing in Poland. We will also obtain information about them during the fair in Poznań, where campsites and travel planning companies are happy to present their offers.
You can also choose to travel "in the wild", i.e. self-sufficiently, on your own path, to places where you can better commune with nature. Caravanning allows for a lot in this aspect. Campers or motorhomes are often self-sufficient units, and solutions such as solar panels, power generators, efficient tourist bathrooms and dozens of others allow us to live relatively comfortably for several or even a dozen or so days outside civilization. Caravanning also means off-road travel, and exhibitors at the Poznań fair are increasingly presenting ideas and solutions for 4x4 travel.
Rent for a week or change your life and become a vanlifer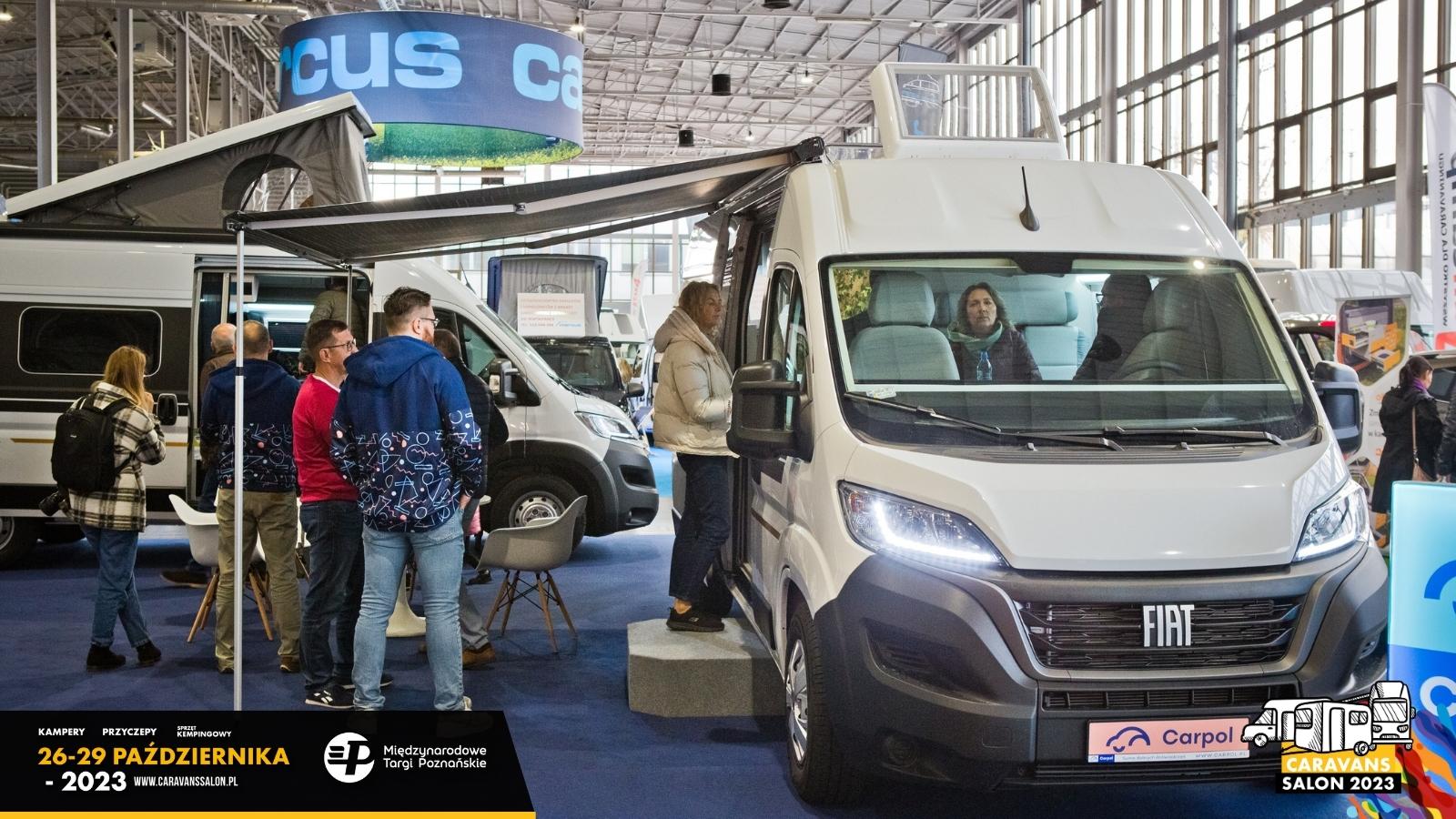 During the Caravans Salon fair in Poznań, there is also no shortage of offers from camper and camping equipment rental companies. This is probably the simplest and cheapest way to start caravanning. Travel inspirations can be seen at every step, but their accumulation definitely has its place near the fair stage and in the Vanlife Zone. These are places where you can meet extraordinary people, travelers and vanlifers, i.e. people who live in hand-built vans/campers either part-time or full-time. Spring in Provence, summer in Poland and in winter for a few months to Morocco or Turkey? For Vanlife Zone guests, this is often a standard yearly schedule. It is worth meeting them, listening to their stories, asking about their experiences and advice. After all, you can never have enough incentives for further trips, no matter whether they are short or longer.
A celebration of tourism, not only camper tourism, in Poznań!
The inspiring Caravans Salon Poland fair will be held on October 26-29 in Poznań at the Poznań International Fair. An impressive exhibition spread over 7 exhibition halls, several hundred tourist vehicles, dozens of vanlifers and a special Retro Zone and the Przystanek_targi caravanning rally are just some of the planned attractions. At the same time, within the same ticket, visitors can see the exhibition of the yacht, boat and water sports fair Yacht Salon, the tourism and region fair Tour Salon and take part as listeners in the Traces of Dreams Travel Festival.
Tickets for the fair at lower, pre-sale prices are now available online
LINK TO SALE . Caravans Salon Poland will be held at the Poznań International Fair from October 26 to 29.
The Stage program is available on the organizer's website: HERE
More about the fair: HERE  
We have created the CampRest portal for people who value freedom and travel on their own.
Enjoyed reading this article? Share it!