Life on four wheels, or stars in the Vanlife Zone at Caravans Salon 2022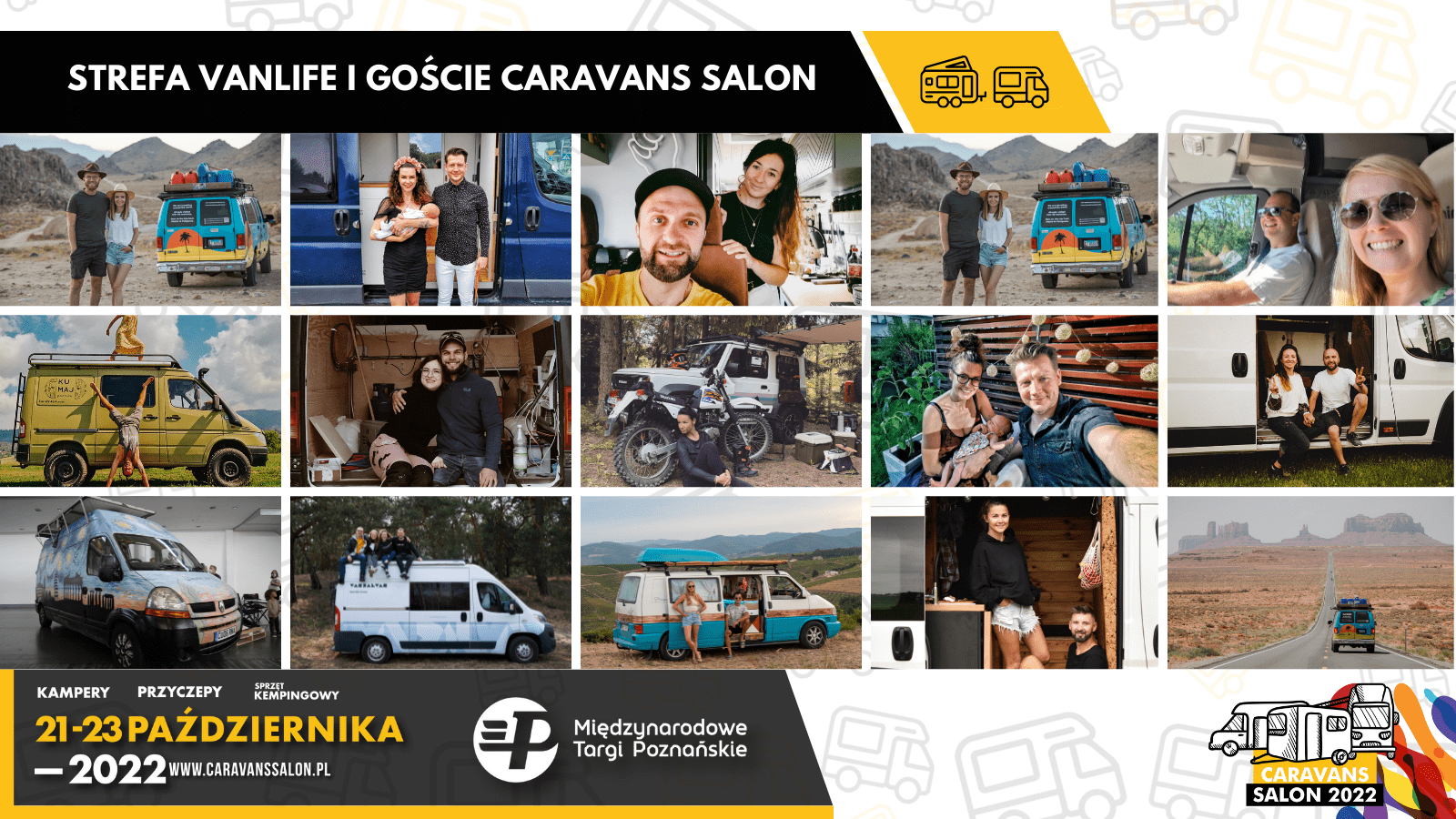 The Caravans Salon motorhome and caravan fair, which takes place on October 21-23, attracts thousands of caravanning and traveling enthusiasts to Poznań. During the three days of the fair at Międzynarodowe Targi Poznańskie, in addition to hundreds of novelties among vehicles, you will be able to meet and talk to the most famous faces of Polish vanlife, who will jointly create the Vanlife Zone in Pavilion No. 4. In total, we will meet a dozen teams in the Zone - each with a different an inspiring story and an extraordinary vehicle to show off.
Pre-sale tickets are still on sale: https://bit.ly/Bilety_CSP2022
TRAVEL - Ambassadors of the Fair in Poznań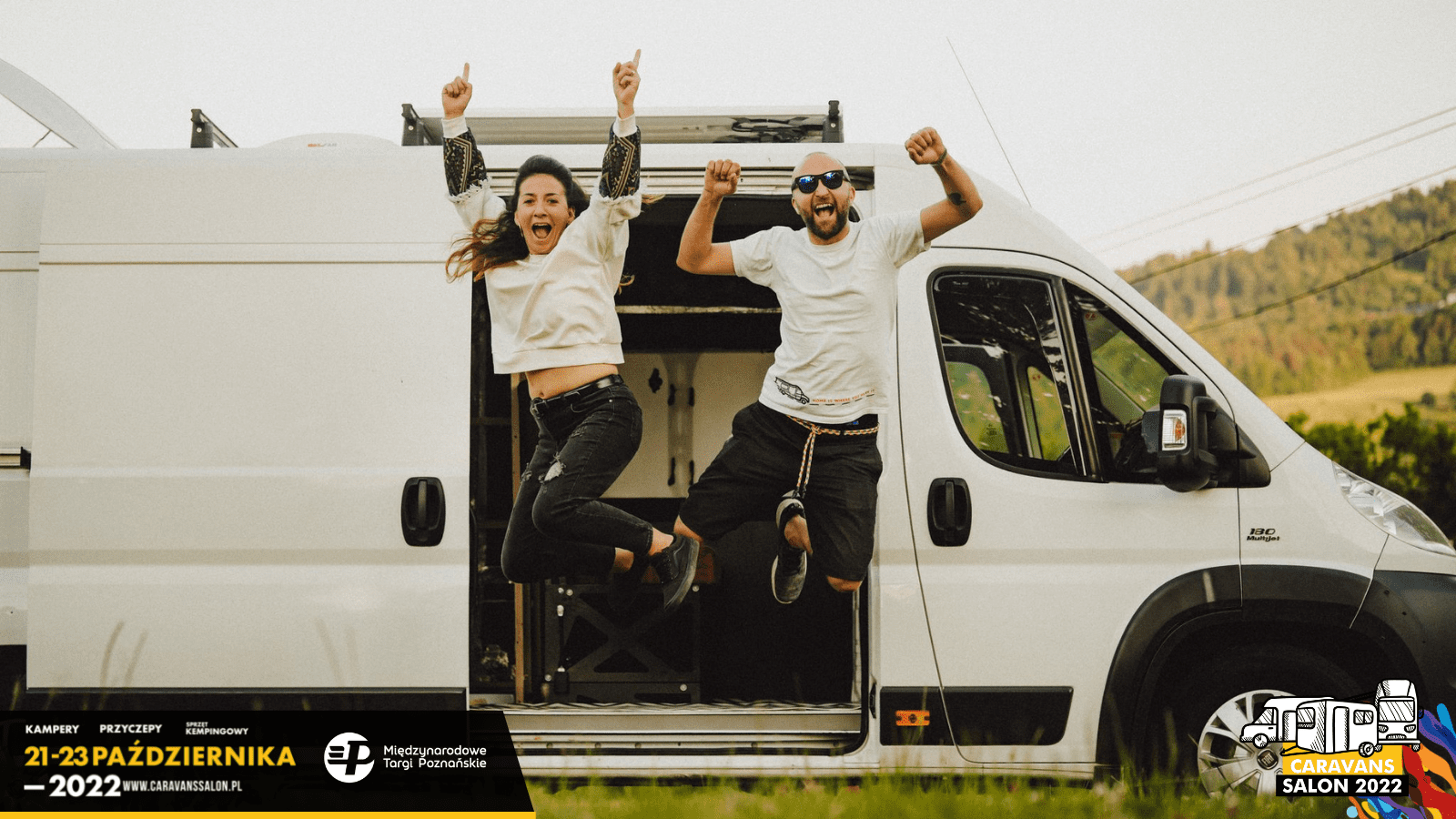 Kasia and Łukasz from the PodróoVanie project are well-known and liked ambassadors of vanlife life in Poland. Their YouTube channel, website and social media are followed by a total of over 100,000 caravanning and vanlife enthusiasts. A few years ago, they put everything on one card and moved their lives to a self-built van. On board their new mobile home, they traveled almost all of Europe, living in the vanlife rhythm for over 3 years and inspiring thousands of other people to similar adventures. Their journeys resulted in two published books and two built vans. Kasia and Łukasz will be able to meet not only in the Vanlife Zone, but also on the main stage of the event on Sunday, where they will talk about their latest adventures.
FOXES IN EDEN
Zosia and Kuba with their daughter Tosia form the family of the popular Lisek - Foxes in Eden. Their YouTube channel, in which they report on their vanlife life, is followed by almost 45,000 fans and the same number is regularly followed by Instagram. From 2019, they spend most of their time in a vane they have built, which they have already traveled on several European expeditions. On their social media channels, you can get to know the bright and dark sides of life on the move home on wheels. This Vanlify family will also be a guest on the main stage on Saturday, where they will talk about their life on four wheels.
BY BUS THROUGH THE WORLD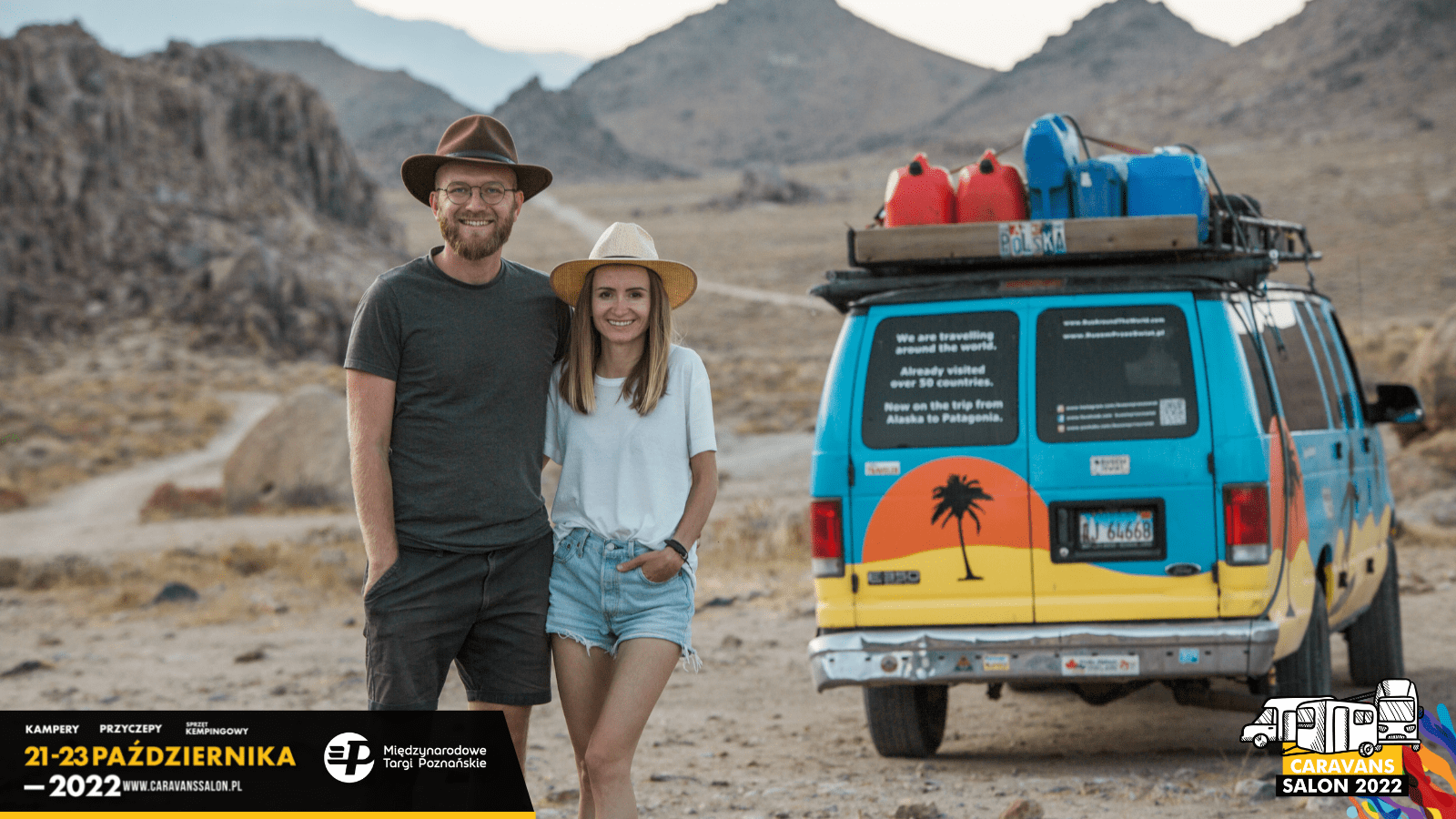 Karol, Ola and Gaja Lewandowscy are professional travelers, youtubers, bloggers and authors of 9 best-selling travel books. Vanlife precursors in Poland. The winners include The titles of Blog of the Year, Video Maker of the Year and Traveler National Geographic. During their travels, they have already visited over 60 countries on 5 continents. For years, they have inspired thousands of people to travel, vanlife and pursue their goals and dreams. Their YouTube channel, Instagram and Facebook profiles have almost half a million followers in total! During the fair, you will be able to talk to them at the stand prepared at the Tour Salon in Pavilion 6 and listen to them on the main stage on Saturday, as well as see their characteristic colorful Bus.
VINCENT VAN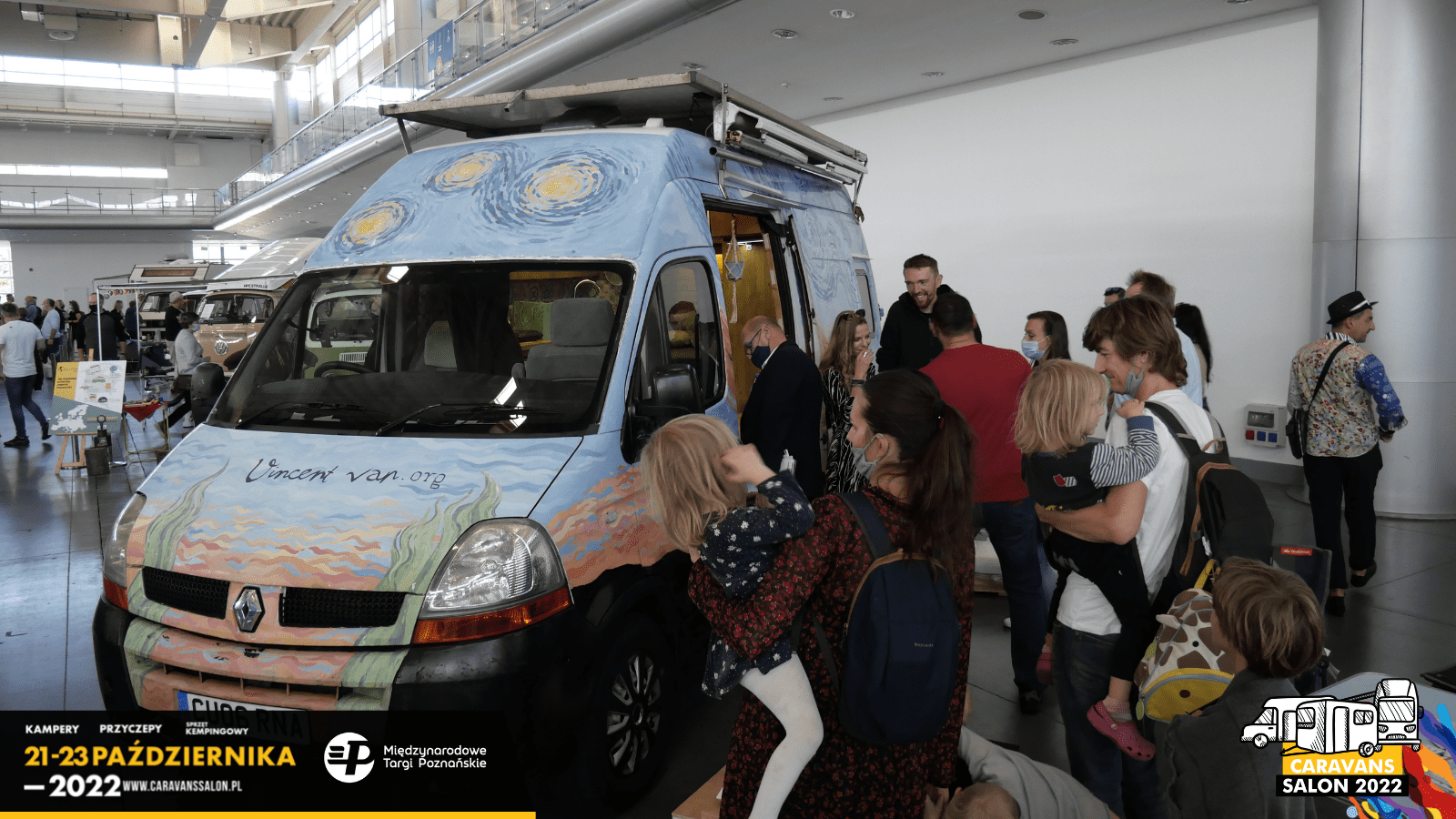 Marcin Janicki, known in the caravanning blogosphere, as VincentVan, will also visit the Vanlife Zone. Youtuber gained his nickname thanks to the resemblance to a famous painter and the characteristic painting of his van, which reproduces the Starry Night of the Dutch master enriched with architectural symbols of Europe. He travels with his dog Menel and is known for his very positive approach to life.
These are just the most recognizable characters in the campsite blogosphere. In addition to the above-mentioned guests, you will be able to meet a whole galaxy of other avid travelers discovering the world on four wheels: avid constructors and van designers such as VandalVan and Avantura Campers, or specialists about traveling in Japan: Family into the World , which will also appear with their book. There will also be owners of exceptional vans, such as Triparii, Tripciak Crew or KuMaj Travel, Here and There for Two, and Kinga - Loverlander , which travels in a motorhome made of the smallest off-roader available on the market - Suzuki Jimny. On stage, we will also meet the authors of the travel blog - Where the Sun Rises For Us.
The list is still open and the Vanlife Zone may grow even further.
Caravans Salon Poland will be held on October 21-23 in Poznań at the Poznań International Fair.
You can read more about the Vanlife Zone on a special subpage: https://www.caravanssalon.pl/pl/dla-zwiedzajacych/wazne-informacje/strefa-hand-made-vanlife/
More information about fairs and tickets: https://bit.ly/Bilety_CSP2022
We have created the CampRest portal for people who value freedom and travel on their own.
Enjoyed reading this article? Share it!