When you love mountains and sports - Zell am See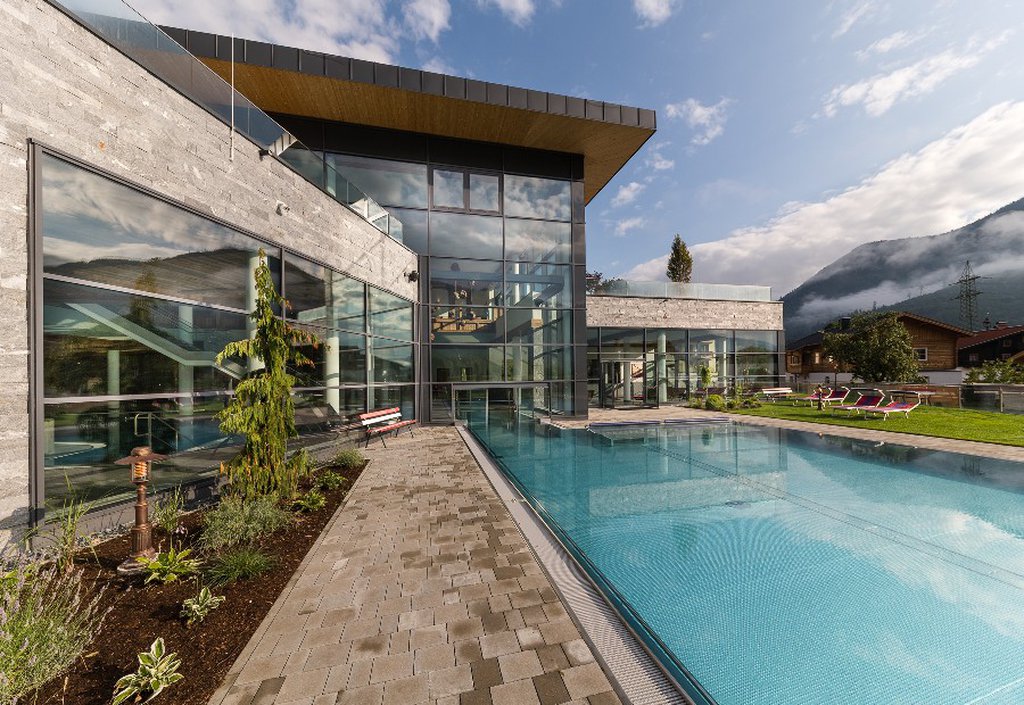 Many people love the Alps all year round. They go there with family and friends, for whom these beautiful mountains are not only skiing and snowboarding. It is worth looking for a facility that will provide attractions and entertainment for many people, even if each has slightly different interests.
The Austrian region of Zell am See is known not only to fans of white madness, but also to all lovers of the mountains. Beautiful trekking and climbing routes and a view of the snow-white peaks of the Alps and fresh mountain air - what more could you want?
All inclusive on the campground
When choosing a location, it is worth considering the Woferlgut Sportscamp located in the Kaprun commune, in the town of Krössenbach . It is a luxurious camping resort, where sports on the slopes or trekking can be combined with active entertainment in sports halls and regeneration in the sauna. We can spend a real all inclusive holiday there.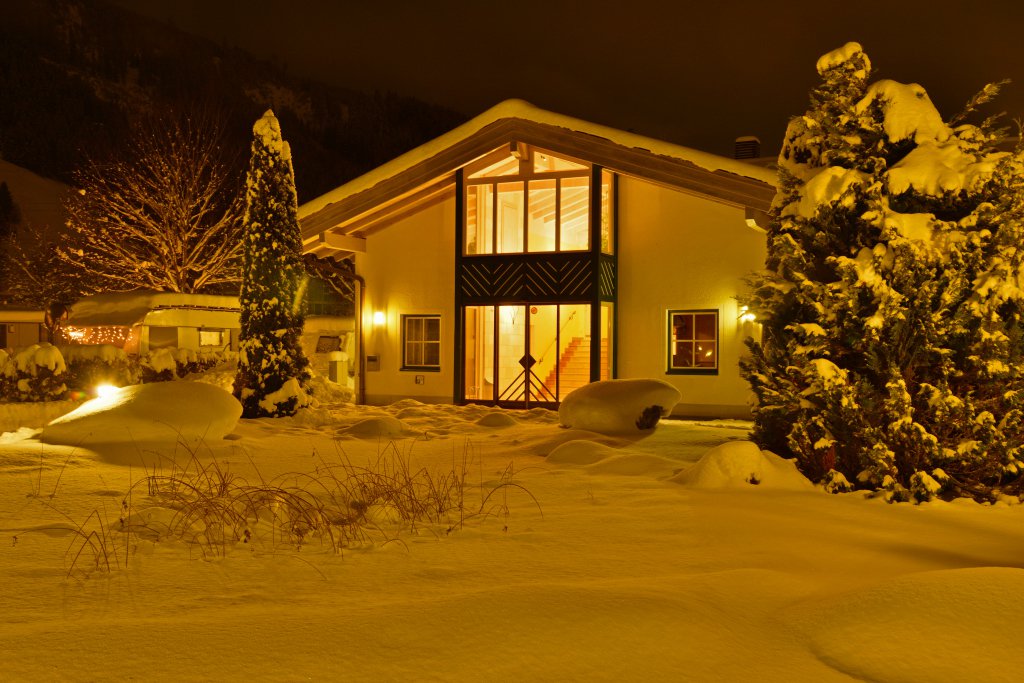 The center has large parking spaces for caravans and motorhomes, in the comfort and lux versions. The first are plots of 100 square meters , the second - 150 square meters. There is also kitchen and sanitary facilities, rooms for children, laundries, a place for washing dishes, and even a room for drying shoes. We also have the option of renting a private bathroom (also in a family version).
On the premises of the facility there is: a shop, a playground with a large trampoline, a children's playroom with its own cinema, a TV and games room, a basketball court, beach volleyball court, football field, tennis courts. The resort has a lake where you can swim. In addition, there is a rope park (including a special section for children), a climbing wall and a horse farm. Nearby, in the Brucker Sports Center, there is a natural ice rink where you can have fun.
Pool complex and biological regeneration
The biggest attraction, however, are the pools. In July 2018, the Woferlgut center put into operation a new complex, which consists of 5 bodies of water, including a 50-meter indoor pool with two swimming lanes . The water temperature is 26 degrees Celsius. Especially for parents with small children, there is a separate tank with a water playground, heated to 35 degrees Celsius.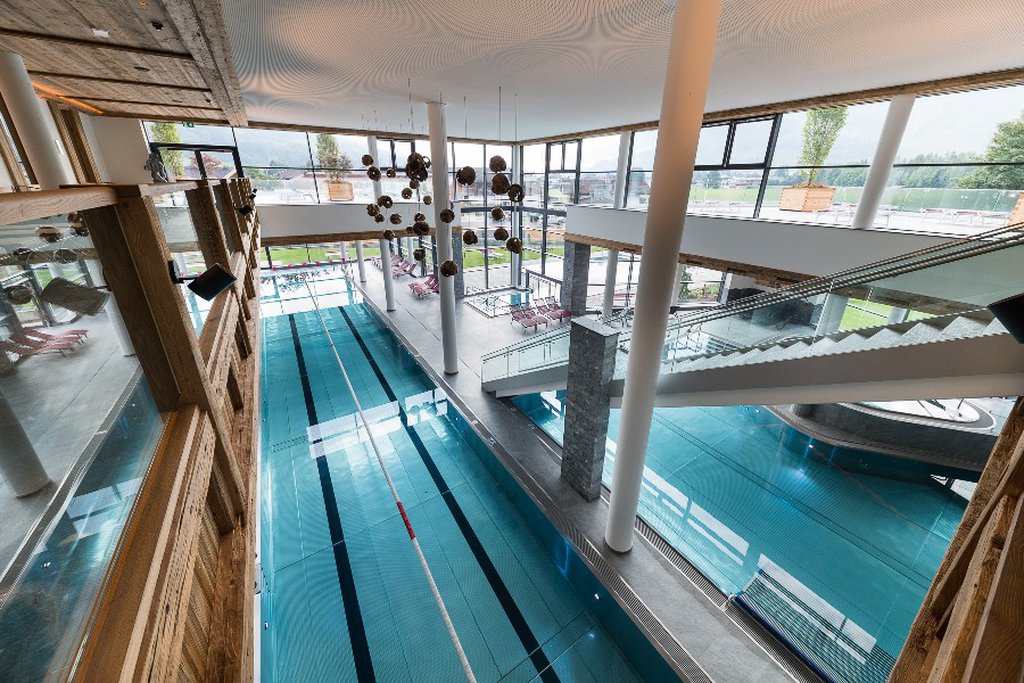 There is also an outdoor, year-round heated pool where you can swim even when it's snowing outside. Anyway, the view of the Alps from the heated water reservoir is amazing. In the second of the indoor pools we will bask in 30 degrees Celsius, and in the warmest - with artificial whirlpools - at 36 degrees Celsius! For the daredevils, an over 100-meter slide has been built. The entire pool investment cost EUR 15 million. It is probably the first campsite in the world with such a swimming infrastructure and a two-track Olympic swimming pool.
That's not all! Sportscamp Woferlgut has a spa center with wonderful saunas, a Turkish bath, a jacuzzi and a special tea room . Perfect for relaxing after skiing or in the pool. We can also take advantage of massages and rehabilitation treatments. As the camping is called "sports", the entire complex could not lack a well-equipped gym with professional trainers. There are also fitness classes for those willing.
In Austrian cuisine
Sportscamp Woferlgut will also not disappoint gourmets. The hotel has a restaurant that serves traditional Austrian cuisine as well as international delicacies. We will eat a delicious buffet breakfast there. Noteworthy is the bread corner, where many types of bread are served.
The afternoon meal is also varied, especially rich in soups . The dinner consists of as many as four courses and ends with a dessert. The hotel also boasts a wine cellar , where the drinks are selected by the director, an avid oenologist. There are also regional wine tastings, an evening with Italian specialties, a fondue evening, roasting a pig and barbecue evenings.
Driving at night, driving during the day
As Sportscamp Woferlgut is located in the municipality of Zell am See-Kaprun, skiing and snowboarding are the obvious associations. There are beautiful cross-country ski runs nearby. It is also possible to learn this sport discipline with experienced instructors.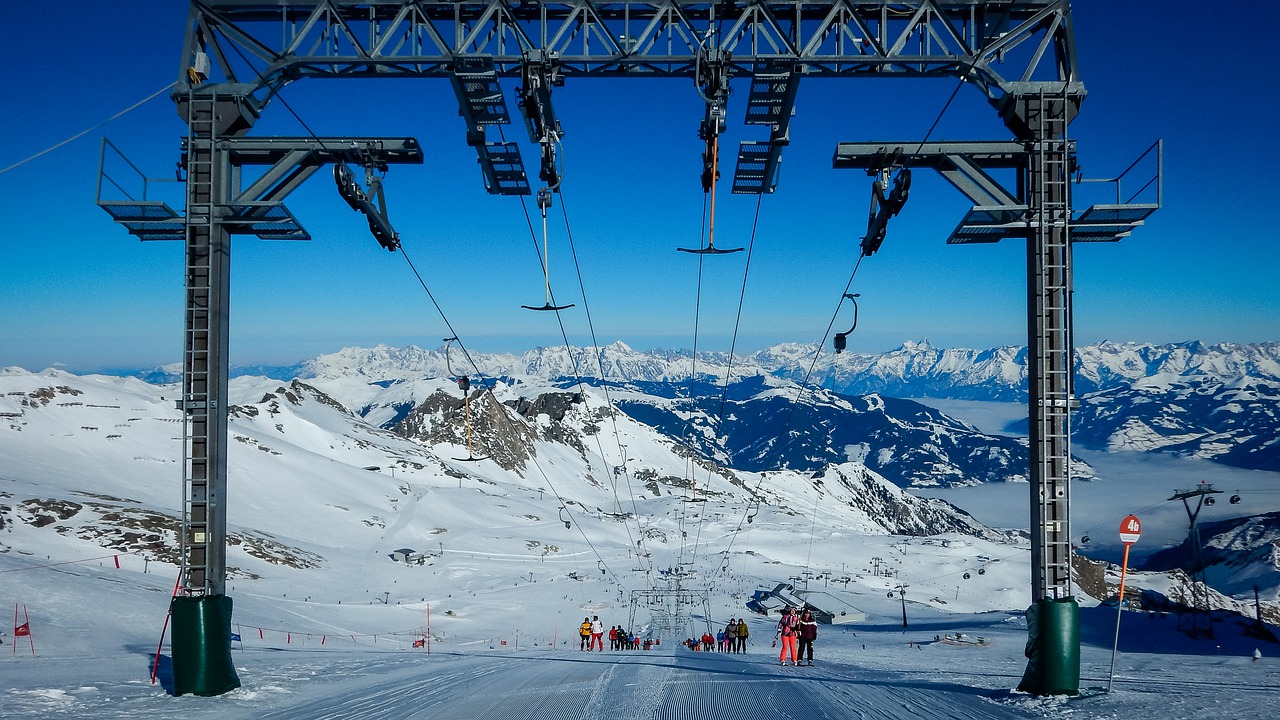 If you love night skiing, the nearby Bruck am Großglockner Ebenbergbahn in Zell am See also goes on at night every Tuesday, Thursday and Friday. On these days, the Ebenbergbahn lift serves skiers until 15:00. In hours 6:30 p.m. - 9:00 p.m. you can use 1.5 km of the illuminated trail there. The illuminated chalets in Zell am See look particularly interesting from the slopes. Having a ski pass for several days also entitles you to free use of the night skiing slopes.
Freestylers and snowboarders
True freestyle fans will visit Kitzsteinhorn first. In the local ski area, you can use as many as four different snow parks. It is also worth recommending "Easy-Park", where children and beginners can safely learn to ride, and advanced people can improve their skills.
"Central Park" is intended for the advanced. A 6 meter straight tube, various rails and a kicker (6-12 meters) as well as an 18 meter pro jump will please everyone! At the top, at an altitude of 2,900 m, there is also the "Glacier Park", open only in spring and autumn.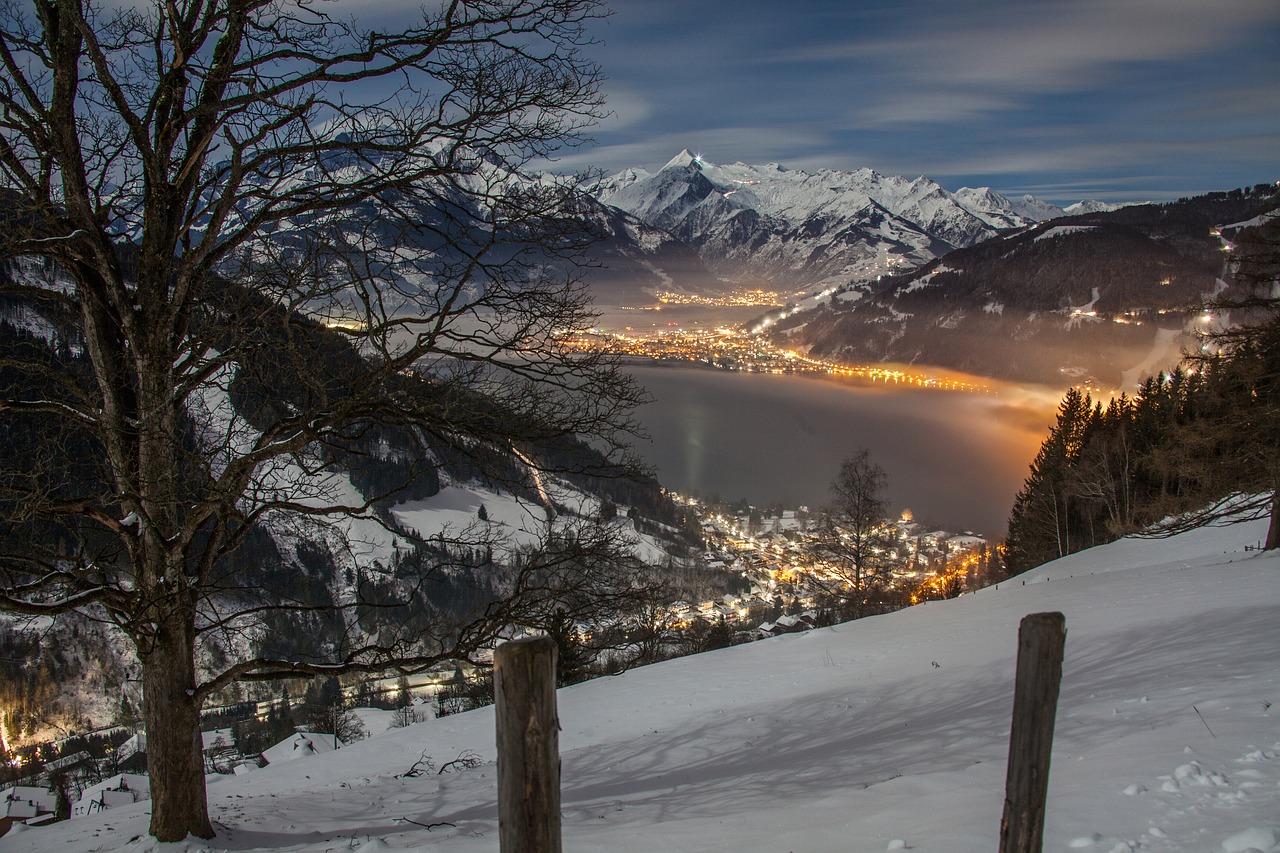 In addition to the snow parks, there is also a fun line with undulating obstacles and sharp turns. A special attraction is the superpipe - 160 m long and 6.6 m high . It is the largest ramp of this type in Austria.
The Zell am See-Kaprun shuttle bus departs directly from the campsite, taking skiers and snowboarders to the various attractions. So if you are looking for a luxurious holiday for the whole family in winter or summer all year round, Sportscamp Woferlgut is definitely worth considering.
A lawyer who loves traveling. Always with a book on the go. I collect memories of the color, taste and smell of every place I visit.
Enjoyed reading this article? Share it!