Private bathroom in the campground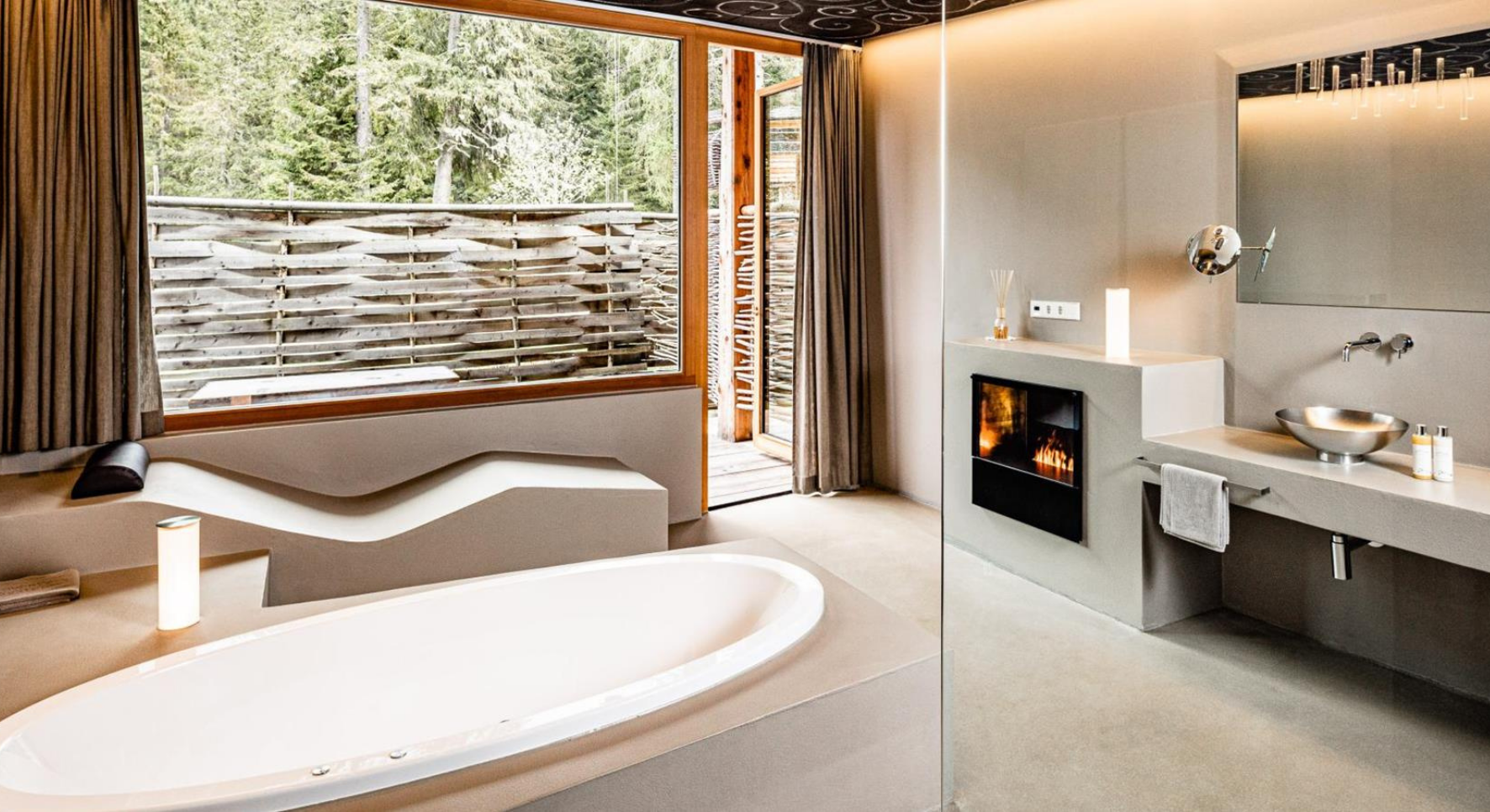 The times when camping was associated with a camping site are past. Today, both small facilities and large camping towns await tourists. Both offer not only pitches for a tent or a motorhome. They invite holidaymakers without a house on wheels who want to rent a bungalow or an apartment. They also provide comfort to amateurs of glamping. In a word, they have interesting offers for everyone. This applies to literally everything from an overnight stay to private bathrooms. And we want to tell you about the latter today. Sit down comfortably, because we are going on a trip to Italy.
Campsites with clean sanitary facilities by the Garda
Our first proposal is an intimate holiday facility located in Lombardy. Camping Village Weekend is superbly equipped, which means that it does not have to be afraid of competition. In addition, guests praise its location. It is located on Lake Garda, and the vacationers have an excellent view of the water. Other advantages include a swimming pool complex, an amusement park, a restaurant and a shop. In addition, animations are not without significance for visitors - not only for the youngest. Those for whom campsites with clean sanitary facilities are a priority during their vacation will be satisfied with the condition of shared bathrooms. They are relatively new (several years old) and very well-kept.
The facility is an ideal seat reservation for the whole family. Visit it and you will understand why it is so liked by tourists. You will also find out why glamping fans are so eager to plan their holidays there. Here you will find a campsite with access to electricity and drinking water. There are also pitches for caravanners, including a unique option - Comfort Pitch. Remember that Weekend is a campsite with a private bathroom . The plot is 75 m² in size, has a refrigerator, electricity, water and sewage disposal systems. However, the most important thing is the bathroom for personal use. Inside there is a shower, toilet, sink and a sink for washing dishes.
Camping with private bath - eastern shore of Garda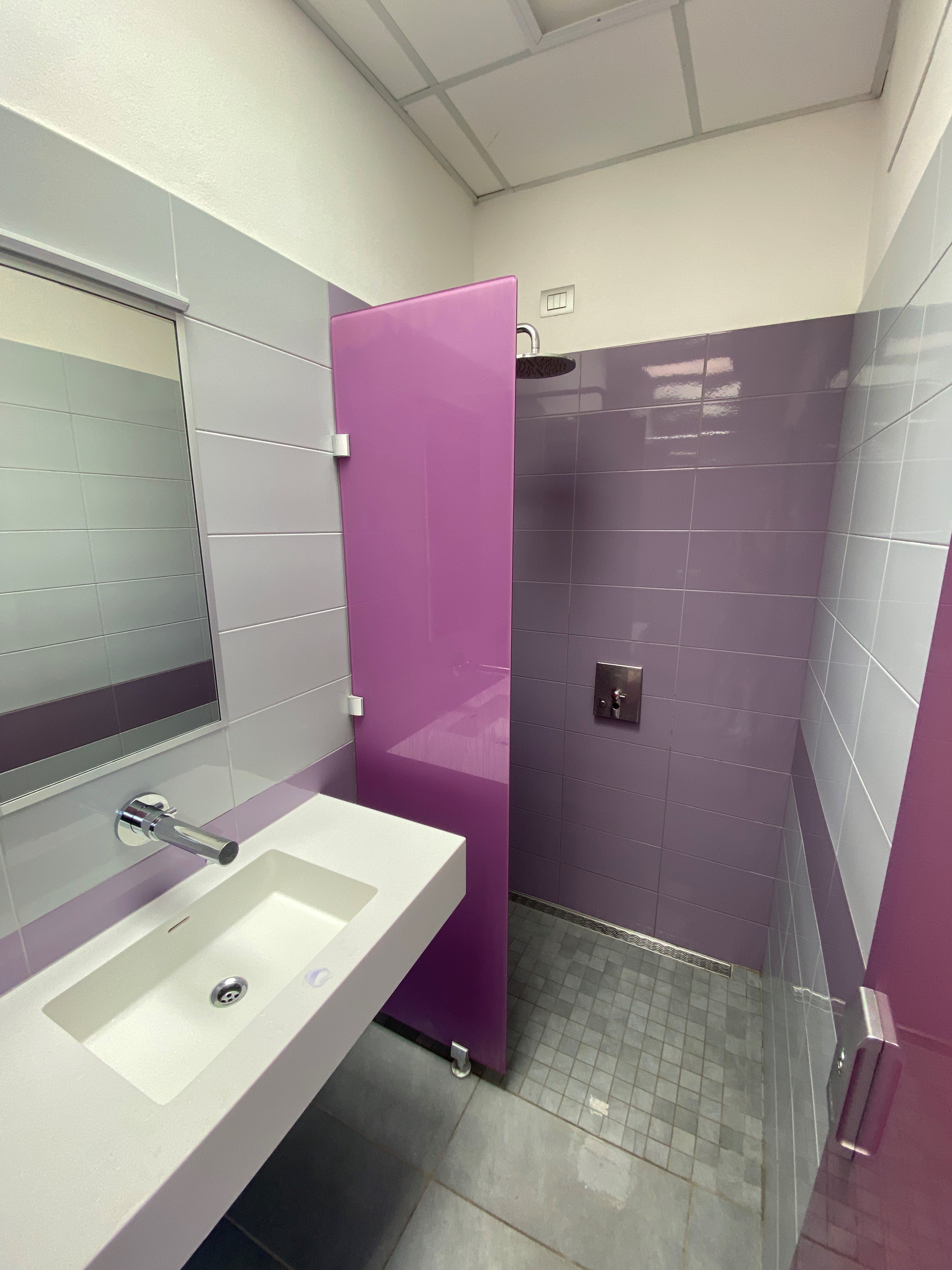 If you liked the idea of a private bathroom and toilet, consider the eastern part of Garda. The Veneto area is home to many tourist destinations, including Piani di Clodia . It is a 5-star facility that will meet the expectations of even very demanding guests. It also provides holidaymakers with the possibility of using a private bathroom. Sanitary facilities are very modern, spacious and have all the amenities. In addition to a shower and toilet, they have a bidet, sinks and bathroom furniture. The interiors have been designed with great care and made of high-quality materials.
Private bathrooms are available upon prior reservation. They are located in the vicinity of plots located in zones C, D and E.
Camping with a private bathroom on the Austrian border
Let's leave both places on Lake Garda and move to northern Italy, near the border with Austria. Camping Seiser Alm is located in the Trentino-South Tyrol region. Unlike its predecessors, it is practically a year-round facility. You will not admire the surface of the lake from it, but you will be greeted by the view of the mountains every day. The Dolomites are fabulously beautiful at any time of the year. What's more, Alpe di Siusi / Seiser Alm is sometimes referred to as the largest ski meadow in Europe.
In addition to numerous amenities and a beautiful landscape, the Seiser Alm offers a private bathroom at the campsite . Motorhome owners will be delighted. All plots waiting for them are covered with gravel. Most provide access to Wi-Fi, water and sewage. There is also electricity, gas and TV on them. It is worth remembering about booking in advance, especially if you want to have your own bathroom.
Private bathroom at a campsite on the Cavallino Coast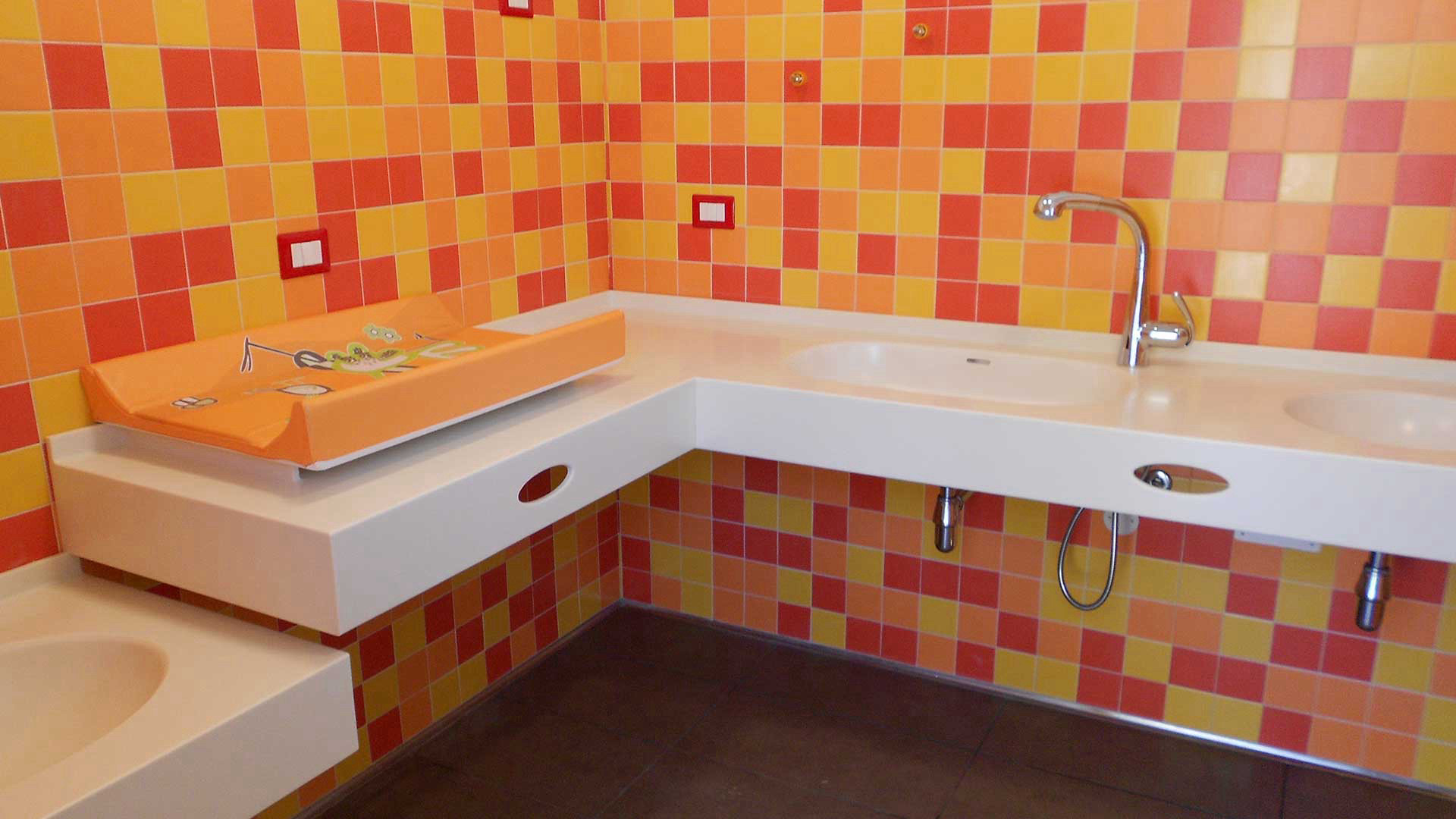 Another place that we want to draw your attention to is in the Cavallino-Treporti region. This is Camping Union Lido , or rather a powerful, self-sufficient camping town. It has been operating for over 60 years, which means that the next generation of caravanning fans is resting there. It is difficult to list all the attractions that can be found here. Suffice it to say that everyone, absolutely everyone will find something for themselves. It doesn't matter what age he is, whether he likes glamping or prefers a regular campsite. It does not matter whether he is a supporter of blissful relaxation or prefers active rest. The 5 star Union Lido is the campsite for him.
In addition to cottages and apartments, the resort has pitches for motorhomes, caravans and tents. You can stay in a pine forest or have a sea view. The stands vary in size, but are well-equipped. On some of them you are allowed to stay with your dog. In addition, guests can choose a plot with its own bathroom. Imagine - you spend the night in a tent, and after you leave, you do not go to common toilets. A private bathroom awaits you at the campsite !
Campsites with clean sanitary facilities in Arco
Our next proposal is Zoo Camping Arco . He is located in the province of Trento, between the mountains and the river. It is visited by people planning a holiday on Lake Garda. The reservoir is located approx. 6 km away. The resort is also a popular place among climbing enthusiasts. The "Rock Master", the world-famous climbing competition, is held annually in Arco.
Camping bathrooms and toilets are not only clean. The facility is perfectly adapted to the needs of tourists with disabilities. There are special cabins and showers with handrails in public toilets. People in a wheelchair will also have no problems with reaching the restaurant (wide pavement). Plus, they'll love the inside of the Lodge Safari Tent.
Private bathroom at a campsite in the Alps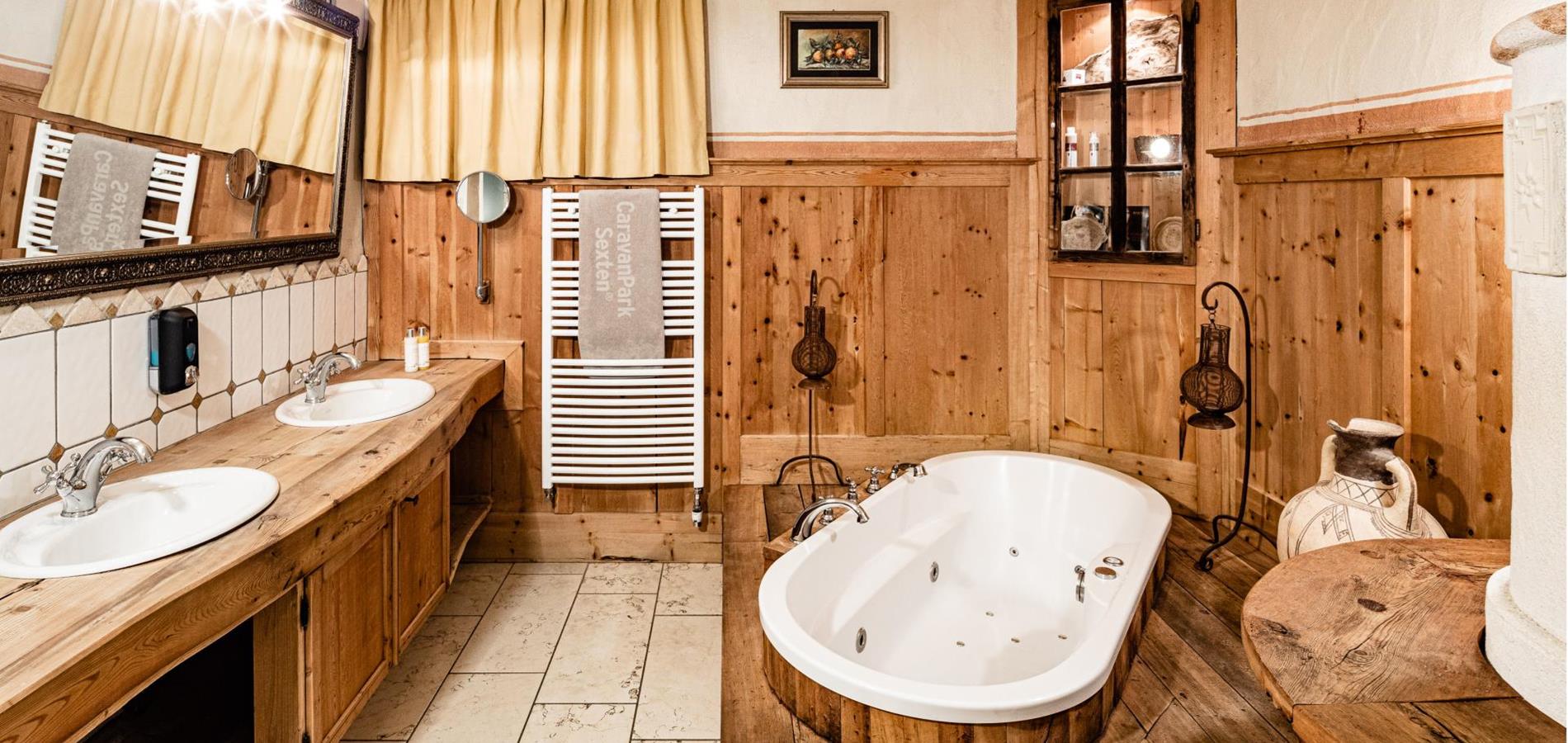 Now we are going to South Tyrol, to the Alps. Tourists are offered the Caravan Park Sexten hospitality here. It advertises itself as a great place to camp in the Dolomites. It is worth finding out for yourself if this is true. Certainly, it provides holidaymakers with full comfort when it comes to accommodation. He invites them to tree houses and hotel rooms. He has also prepared options for glamping enthusiasts. A real surprise, however, awaits those who are interested in camping spots.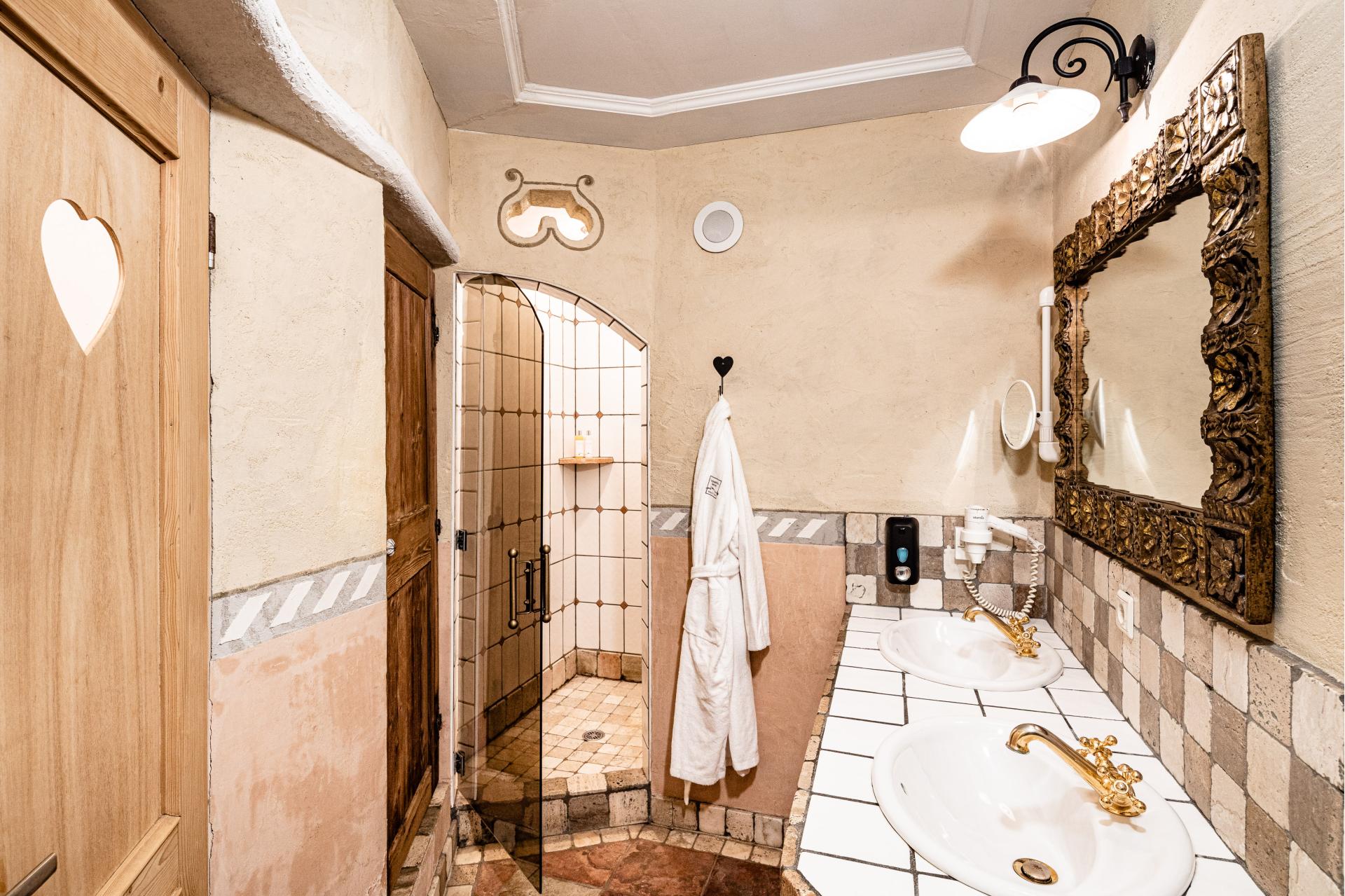 To say that Park Sexten is a campsite with a private bathroom is a cliché. If you decide to spend your vacation here, you have a choice between several types of plots. The Comfort and Premium variants will easily meet the requirements of those who expect comfort. In turn, the DeLuxe and Leading600 plots will amaze the guests. They will have a luxurious bathroom for their own use. Do you dream of relaxing in the jacuzzi or sauna in the evening? You do not have to wander to the generally accessible SPA zone - you will have it at your place.
Campsite with private bath in the Dolomites
If you do not want to leave the Dolomites yet, we recommend the next point on the tourist map of Italy. Camping Toblacher See is an almost year-round facility (it closes for about a month). It is friendly for pets, modern and ecological at the same time. It is a dream destination for all nature lovers. The surroundings are beautiful and the campsite itself takes great care not to interfere, but to adapt to the nature.
If the fate of the planet is important to you, coming here is a bull's eye. It is both about the region and the center itself. From almost every cottage you can admire the view of Lake Dobbiaco or the peaks of the Dolomites. The buildings are based on natural materials, and the campsite uses ecological solutions. The slogan "ecology" can be changed in all cases here. For those who run this facility, this is not an exaggeration word.
Ecological campsite with private bathroom
If you were to make a list of campsites with clean sanitary facilities, Toblacher See would be one of the top spots. The toilets here are distinguished by impeccable cleanliness. They are located in the building of a two-story laundry room, where there is also a shower for dogs and other amenities.
If you would prefer to use a private bathroom and toilet, you can rent one for yourself.
Camping with private bath in Caorle
Savoring close contact with nature in Toblacher See is a unique experience. But it's time to move on. When talking about the attractions of Italy, it is impossible to ignore Venice. So we're going to Caorle, where another 5-star facility is waiting for us, Centro Vacanze Villaggio San Francesco . What can you rent if you want to come here? Among other things, mobile homes, rooms and apartments and pitches. The latter are spacious, properly equipped and, above all, located in great spots - right by the sea. Those interested have sun and shade positions at their disposal.
Caravanning fans can stay on plots ranging in size from 100 to 130 m². If you want to be only 350 meters away from the shore, choose a large stand with the meaningful name of King Size. As San Francesco is a campsite with private bathroom , make sure you book! You have to take care of it beforehand, otherwise you will only have shared toilets. It is true that it is clean and equipped with what you need, but since you can have your own ...
Campsites with clean sanitary facilities in Grado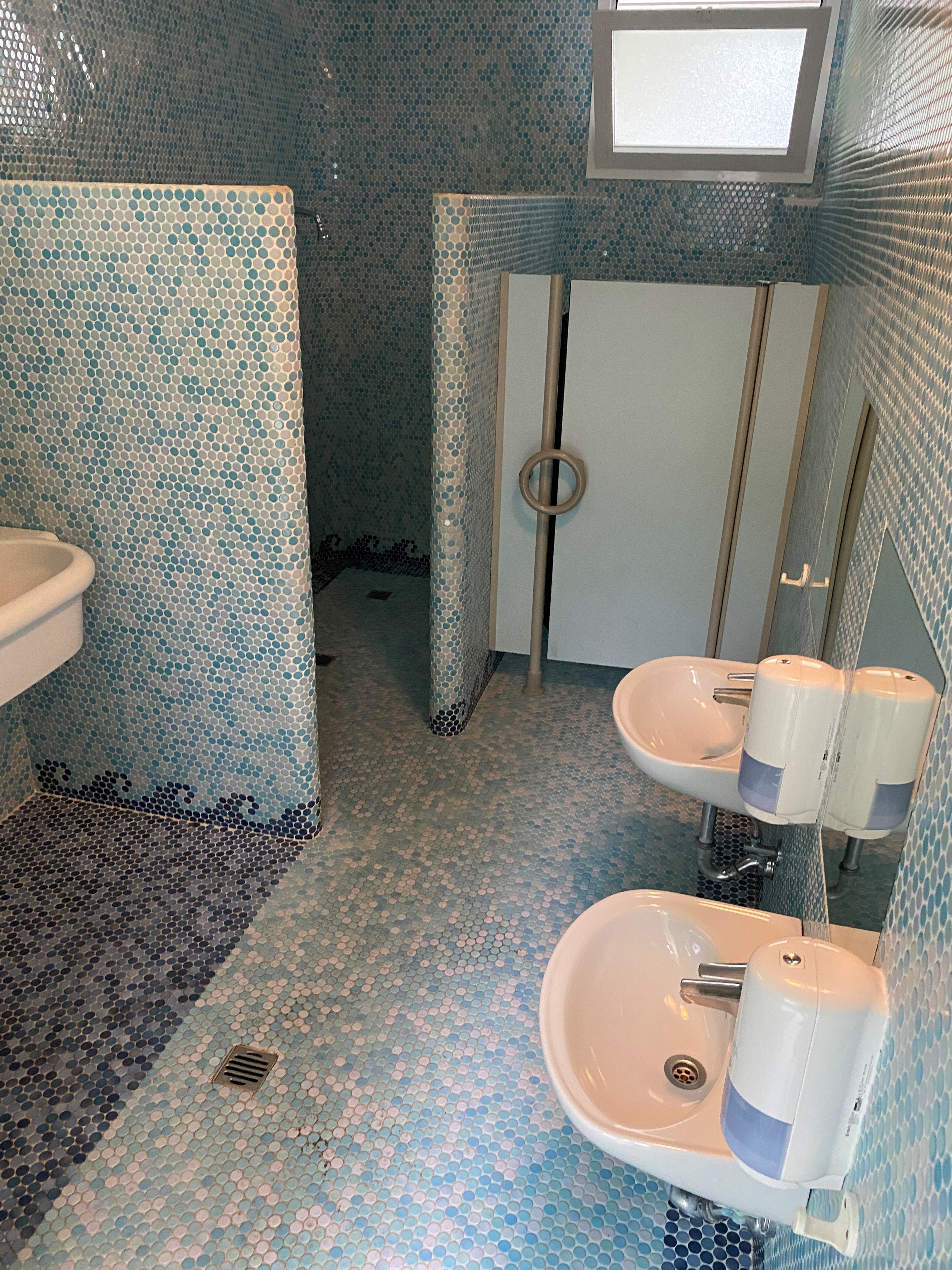 The last offer we have prepared for you is Residence Punta Spin . It is located in close proximity to Grado (approx. 3 km), in the Friuli-Venezia Giulia region. It was right after the Caorle campsite for a reason. The Grado resort boasts an exceptionally beautiful promenade. Perhaps the most beautiful of all the seaside promenades that can be seen in small towns in the north of Italy. According to the masses of people, it is only equal to the one in Caorle. While in the region, you have a chance to compare, evaluate and decide which one is prettier. Or fall in love with both.
The campsite offers guests all types of accommodation, ranging from pitches to mobile homes and bungalows. It is the perfect place to relax for the whole family. You will not be bored even for a moment, even when the aura fails. Among the numerous amenities of the facility there are clean toilet facilities, adapted to the needs of guests with disabilities. There is a restaurant, sports fields, a long pier and a nice beach. And that's just a fraction of what's waiting for you.
Campsites with clean sanitary facilities in Italy
As you can see, we have exchanged less than ten points. You will find private bathrooms and toilets or shared toilet facilities that are distinguished by cleanliness. There are still many tourist facilities located in different regions of Italy waiting to be discovered. These are year-round campsites or holiday camps, intimate or gigantic. It is only up to you which one you will finally visit. If your choice is a campsite with private bathroom , don't forget to book it.
We also described the topic of bathrooms at campsites in the article: Bathrooms and toilets at the campground (also in winter)
A writer by profession, a passion of a cat. One day he will see what is behind the Urals - good to Vladivostok. So far, when he can, he enjoys the sun of the countries of southern Europe. And it's also fun;)
Enjoyed reading this article? Share it!