Motorhomes and trailers "on the spot" always with attractive financing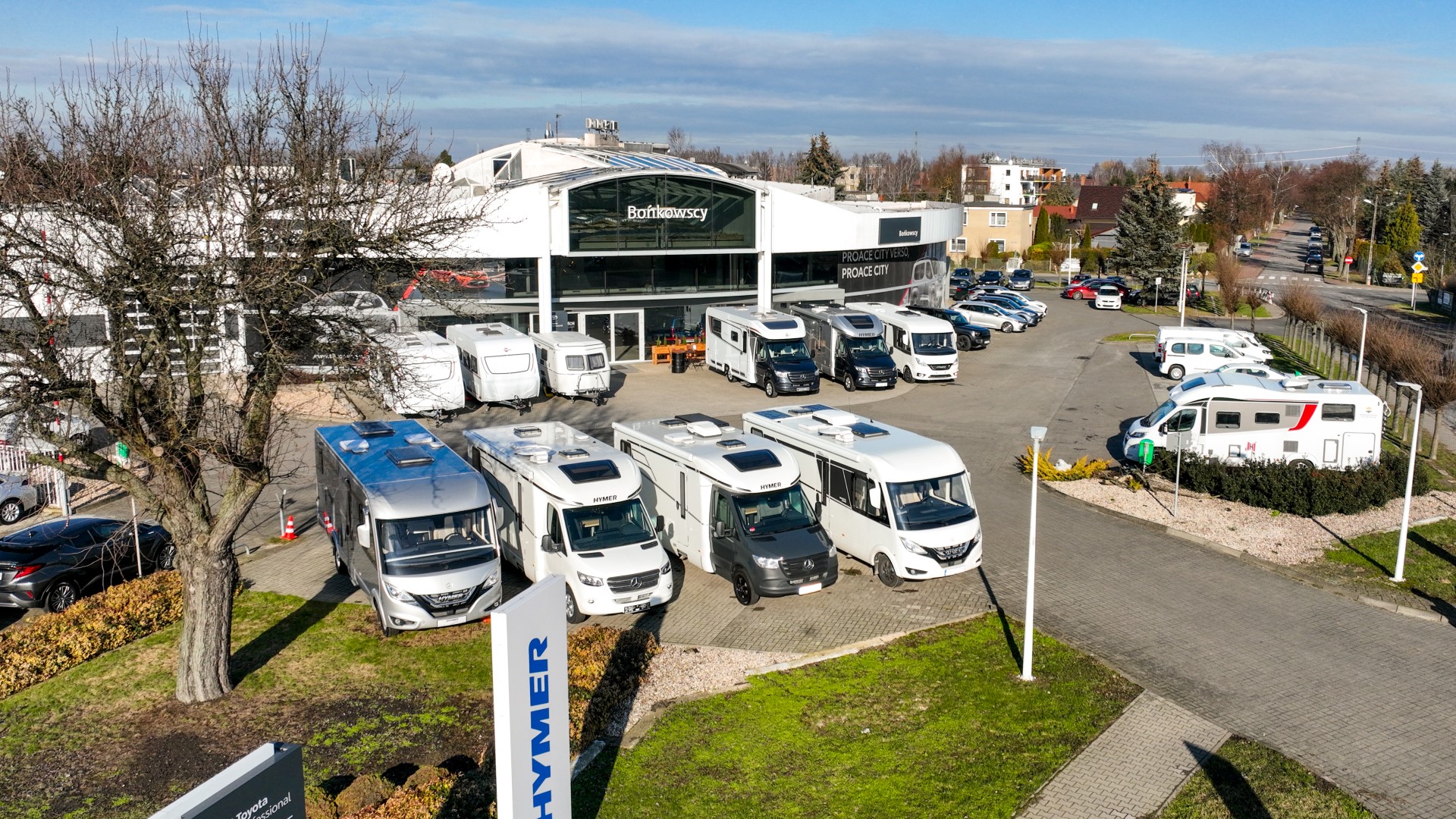 Is the crisis related to the lack of availability of motorhomes behind us? You can say yes. The yard of the Poznań dealer Hymer Poznań has been filling up systematically since the beginning of the year, and the Burstner brand is a novelty - both when it comes to family caravans and motorhomes. In addition, it is worth mentioning the promotional lease of 102.9 and 103.9 percent.
Burstner Poznań - now available!
Since the beginning of the year, a lot has changed in terms of Hymer Poznań's offer. First of all, it is worth mentioning the novelty, i.e. the Burstner brand. It is a long-term, highly recognized in the caravanning world manufacturer of both motorhomes and caravans.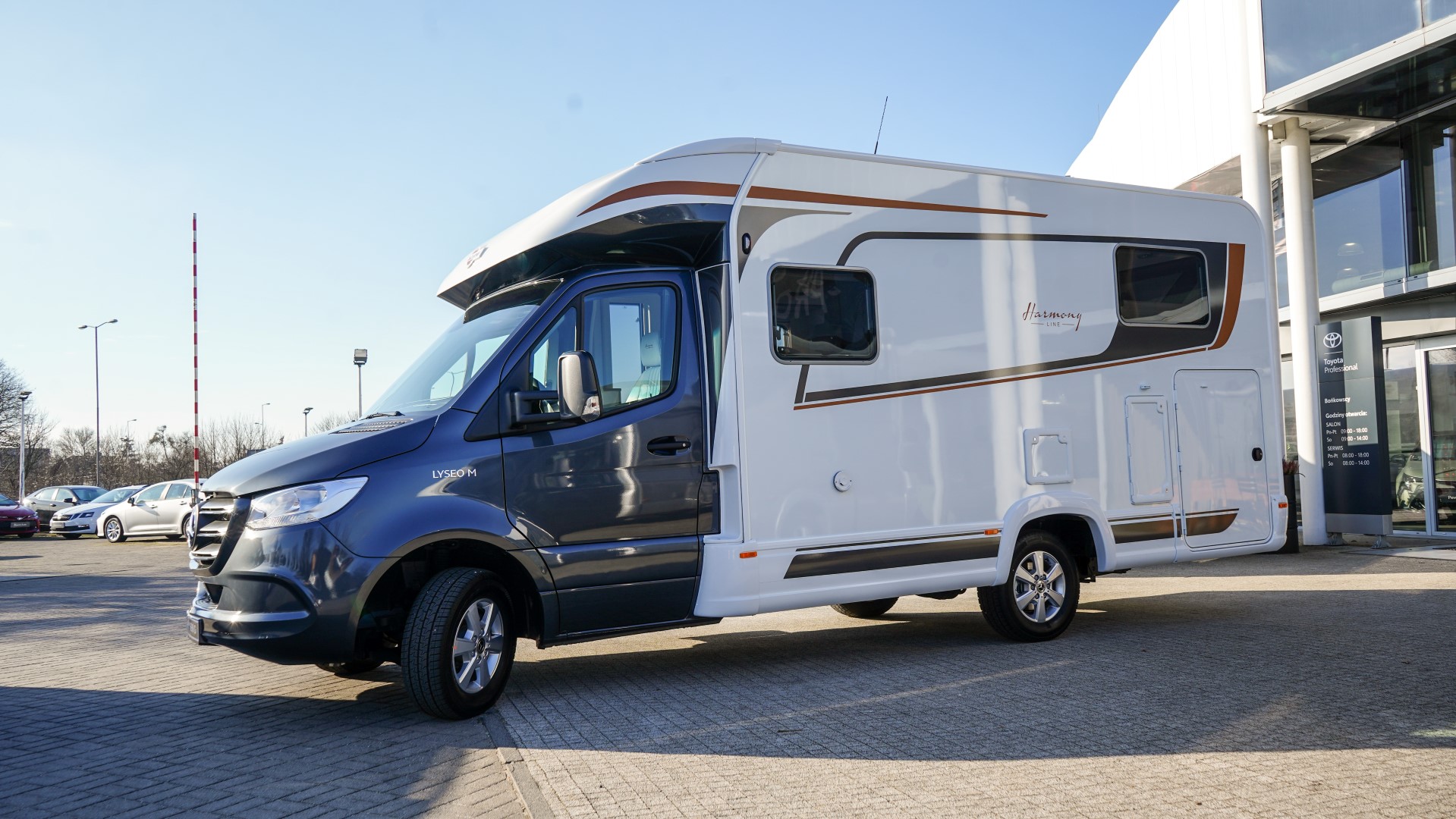 ---
This is another, one might say, natural step in our cooperation with Erwin Hymer Group. The Burstner brand has been in the minds of customers for many years - the first vehicles left the German factory at the turn of the 1960s and 1970s. Today, their design is so original that it is difficult to confuse this brand with any other available on the market - says Andrzej Bloch, President of the Management Board of Hymer Poznań.
---
The square of the Poznań dealer has already been filled with Burstner camper vans. Among them, it is worth mentioning e.g. semi-integrated cars, based on a modern Mercedes with an automatic gearbox. These are 4-person units, quite compact, but above all eye-catching mainly due to color combinations. "Warm" colors dominate, thanks to which we "feel at home" inside.
A good example is the Burstner Lyseo M Harmony Lina 690. A powerful, 170 HP Mercedes engine, "automatic", total length not exceeding 7 meters and a very original appearance - both external and internal. This is a recipe for the perfect motorhome that will certainly find its supporters - adds our interlocutor.
However, Burstner is not only motorhomes. These are also caravans that have also arrived at Hymer Poznań square.
We focused on proven, family, multiplayer systems. In selected caravans we will find up to 7 sleeping places. Importantly, all models are very light. For example, I can mention the Premio 455 (1360 kg GVW) or the Premio Life 490 (also 1360 kg).
Each caravan has heating, an air circulation system and a huge fridge. These units are fully ready for even the farthest journeys!
Caravanning in the premium version? It's just Hymer and Eriba!
Invariably, Hymer Poznań offers top-shelf motorhomes and caravans.
Fortunately, the situation with the chassis has definitely improved, the effect of which we can see on our square. From the proverbial "hand" we have available various versions of Hymer motorhomes. Semi-integrated cars, full integrated cars and even our "raisin", i.e. Hymer Free S 600 in a very unusual, blue color. The chassis of the Mercedes dominates, which perfectly harmonizes with the bodywork of the Hymer - comments Andrzej Bloch.
Interestingly, more and more customers are choosing vehicles with a GVW of over 3.5 tonnes. In such motorhomes, the load capacity is often close to one ton and at the same time the factory equipment is a real "top"! It is enough to mention even a double floor (all-season vehicle!), hydraulic supports and ALDE heating.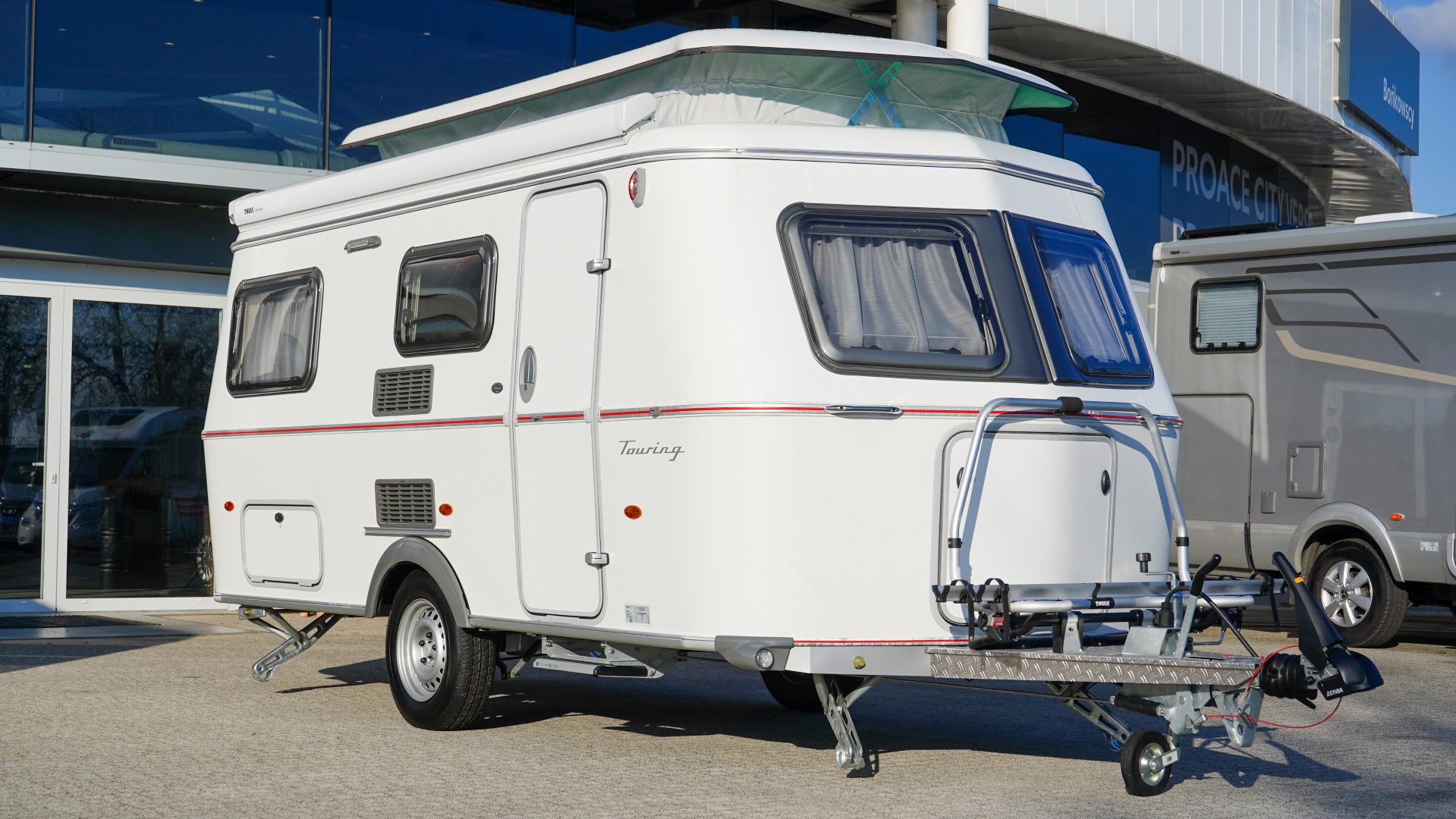 Eriba caravans are on a similar level. There are no more original "houses on wheels" that stand out on the market in terms of design. The customer can choose them in terms of personal preferences. Something small, light, but very stylish? Eriba Touring 542. Something bigger, family, but still short with an opening tent roof? Eriba Feeling 425!
---
Customers appreciate not only our vehicles, but also the level of service. We have enlarged the staff - both service and sales. We have introduced many changes, such as a voice switchboard and one main telephone number. In addition to sales, we provide service, retrofitting, financing and we also have an accessories store . In short: I don't like this word, but we are a "caravanning center" - adds the president of the board of Hymer Poznań.
---
There has never been such a lease for motorhomes and trailers!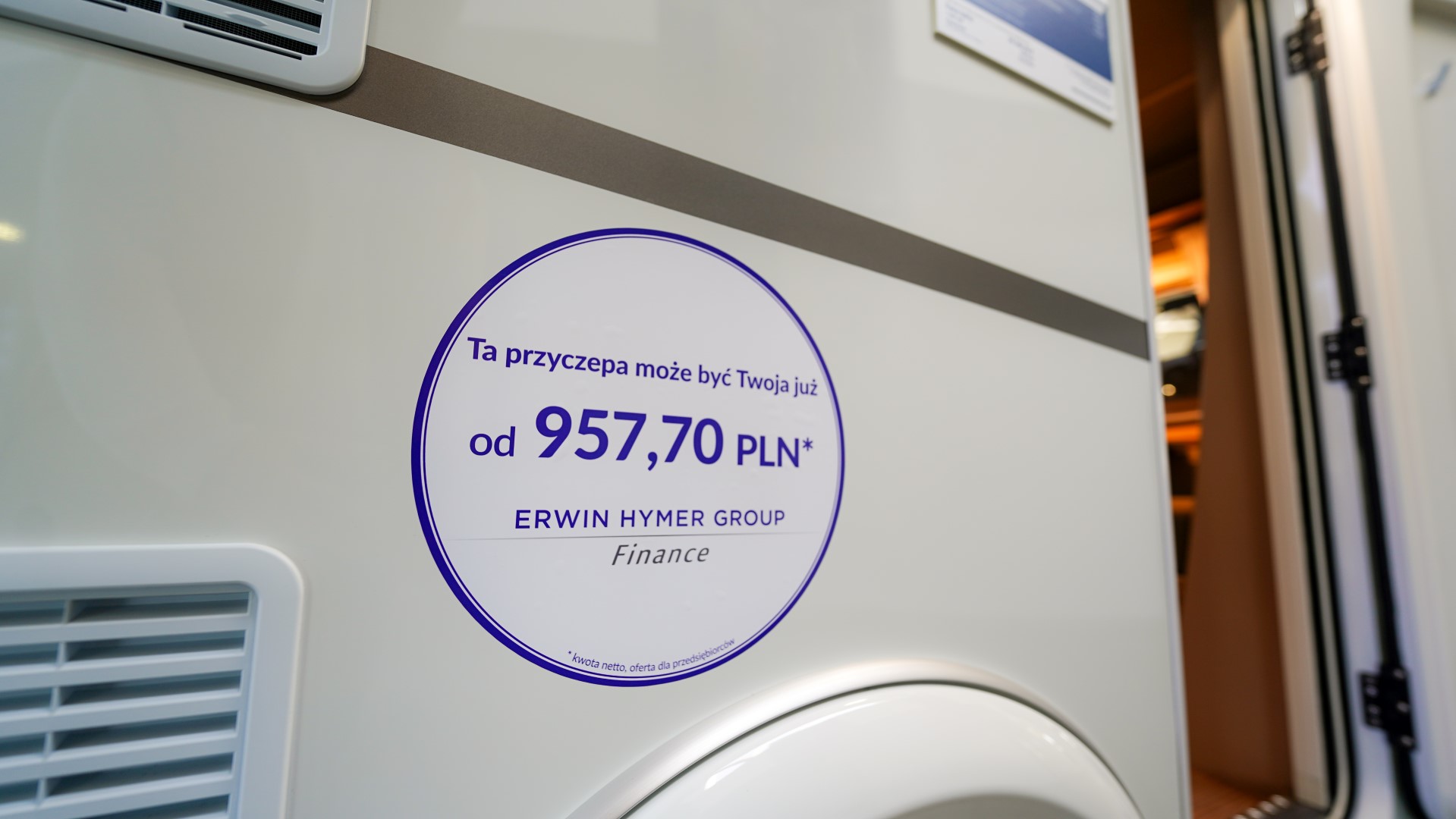 If you are wondering how to finance the purchase of a new motorhome or caravan, it is worth considering the leasing option. Unfortunately, interest rates have almost completely "killed" this form of financing recently. Hymer Poznań, in cooperation with Erwin Hymer Group, decided to find a remedy for this problem.
---
We have introduced a very attractive lease for the purchase of all new motorhomes and caravans available in our offer. The interest rate for motorhomes is 103.9% and for trailers - 102.9%. All this with a down payment of 45%. This means one thing: a new house on wheels can leave our showroom for less than half of its value shown on the invoice - says Andrzej Bloch.
---
All financing options offered by Hymer Poznań are available from Advisors.
New motorhome or caravan? Hymer Poznan!
If you are looking for a new motorhome or caravan and you want to retrofit them or service your vehicle, there is one answer : #HymerPoznań
We have created the CampRest portal for people who value freedom and travel on their own.
Enjoyed reading this article? Share it!