Cycling through the world! We know how and we suggest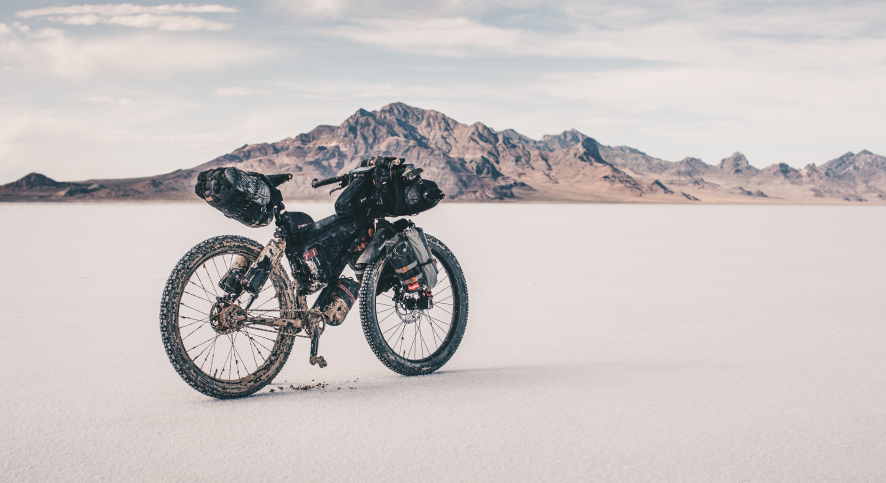 Bicycle trips are a great form of active leisure with family and friends. In addition to short bike rides, it is also worth going on these longer routes, visiting the diverse areas of our country, and even blazing foreign routes. Each longer trip, however, is a considerable undertaking for which you need to properly prepare. To travel the world comfortably and safely on two wheels, you need to take care of the right bicycle equipment and accessories .
Properly selected equipment will make us prepared for various situations that may happen to us during the trip. We advise what to take with you for a longer bicycle trip, as well as for a family trip with a child.
Pannier or bicycle bag
The complete equipment that we intend to take with us on a bicycle trip is best packed in a pannier or bicycle bag. Selected bicycle panniers and bags should be made of materials resistant to damage and loads, as well as waterproof.
On shorter, recreational trips, bicycle bags attached to the frame, under the saddle or on the handlebars are definitely enough. They do not take up too much space and allow you to store the most necessary accessories, such as wallet, keys, phone and other small items. They can be used alone or as a supplement to large panniers. On the other hand, for longer trips on two wheels, it is definitely better to choose expedition panniers . They allow for even distribution of luggage and create space for storing more equipment. If we transport heavier luggage, choose a spacious pannier for a bicycle rack. Additionally, we can mount a pannier on the handlebars or on the frame in front of the bike - such a procedure will allow you to maintain balance while riding.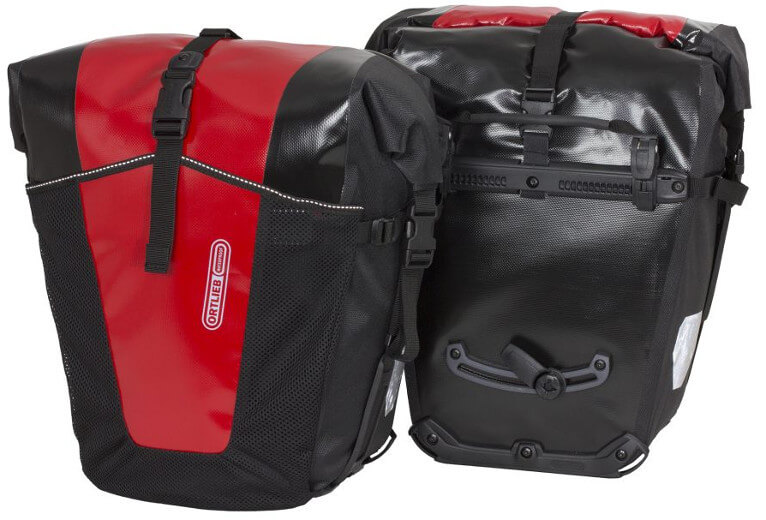 There are many models of panniers and bags from well-known manufacturers on the market, which are appreciated by cyclists. These are brands such as Ortlieb, Extrawheel and Crosso. Extrawheel panniers from the Blackred series are available in capacities of 12.5 liters, 25 liters and even 50 liters! All models are fully waterproof, with durable laminated seams and reflective details. A varied capacity of panniers is also offered by the Ortlieb brand - from 4l to 70l.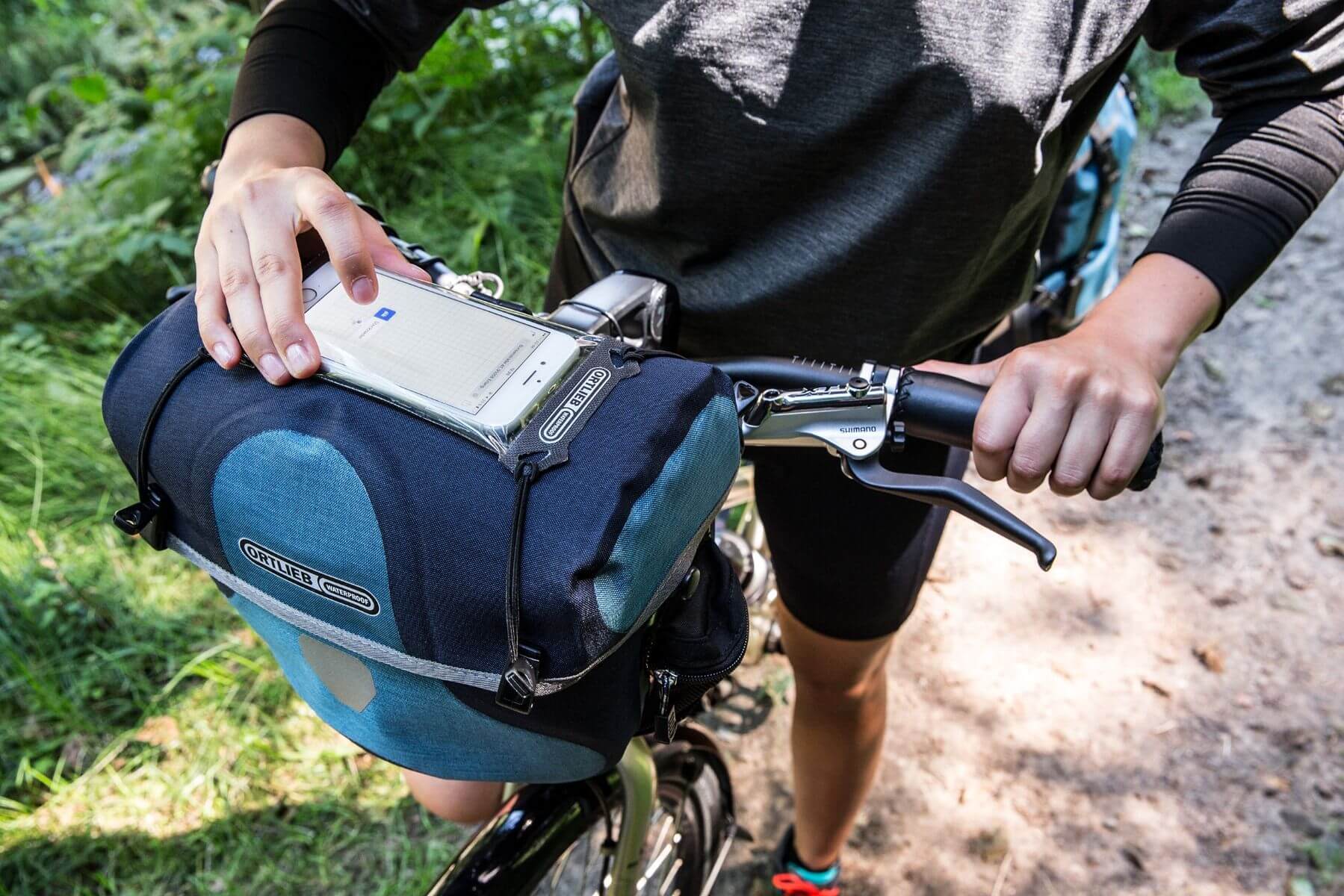 Bicycle rack
Where should you take such a pannier or bicycle bag? On a bicycle rack, dedicated especially to bicycle trips. When choosing a trunk, let's take into account its load capacity, as well as the material from which it was made. Aluminum racks are lighter but slightly less durable, while steel racks are heavier but more resistant to damage. Traditional rear racks, such as the Ortlieb and Accent brands, as well as those mounted on the front fork, such as models of the Topeak or Tubus brands, are available. The latter make it possible to take additional luggage and thus weight the front of the bike to ensure its stability. If the rear rack can't handle everything we've decided to take with you, consider purchasing a special bicycle trailer for luggage.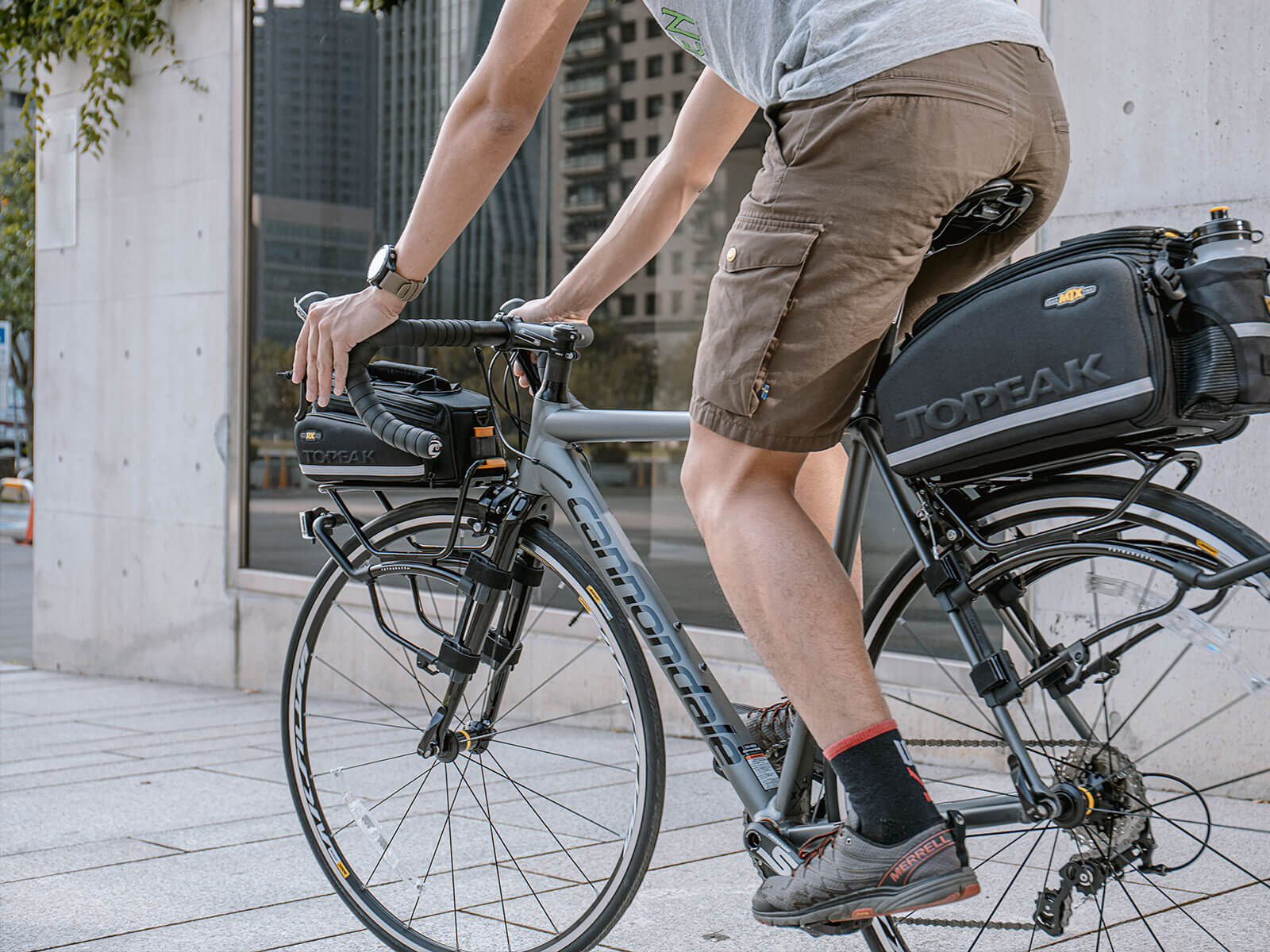 If we are planning a longer bike trip, we certainly have to take much more luggage with us. In such a situation, it is worth getting a bicycle trailer for luggage. Trailers adapted to transport luggage by bicycle are usually models made of a strong frame and one wheel, on the sides of which we can hang durable panniers for equipment . They are quite light and therefore maneuverable and easy to maneuver. There will be no problems with avoiding obstacles on the road, because such two-wheeled trailers smoothly follow the bike.
Trailers adapted to the transport of luggage, which can also act as a spare wheel for a bicycle in the event of its failure, is a patented solution of Extrawheel . The trademark of the brand are one-wheel luggage trailers, equipped with a pannier rack, a fender and a warning flag. We can choose the model we need at the moment - with or without panniers, with or without a wheel.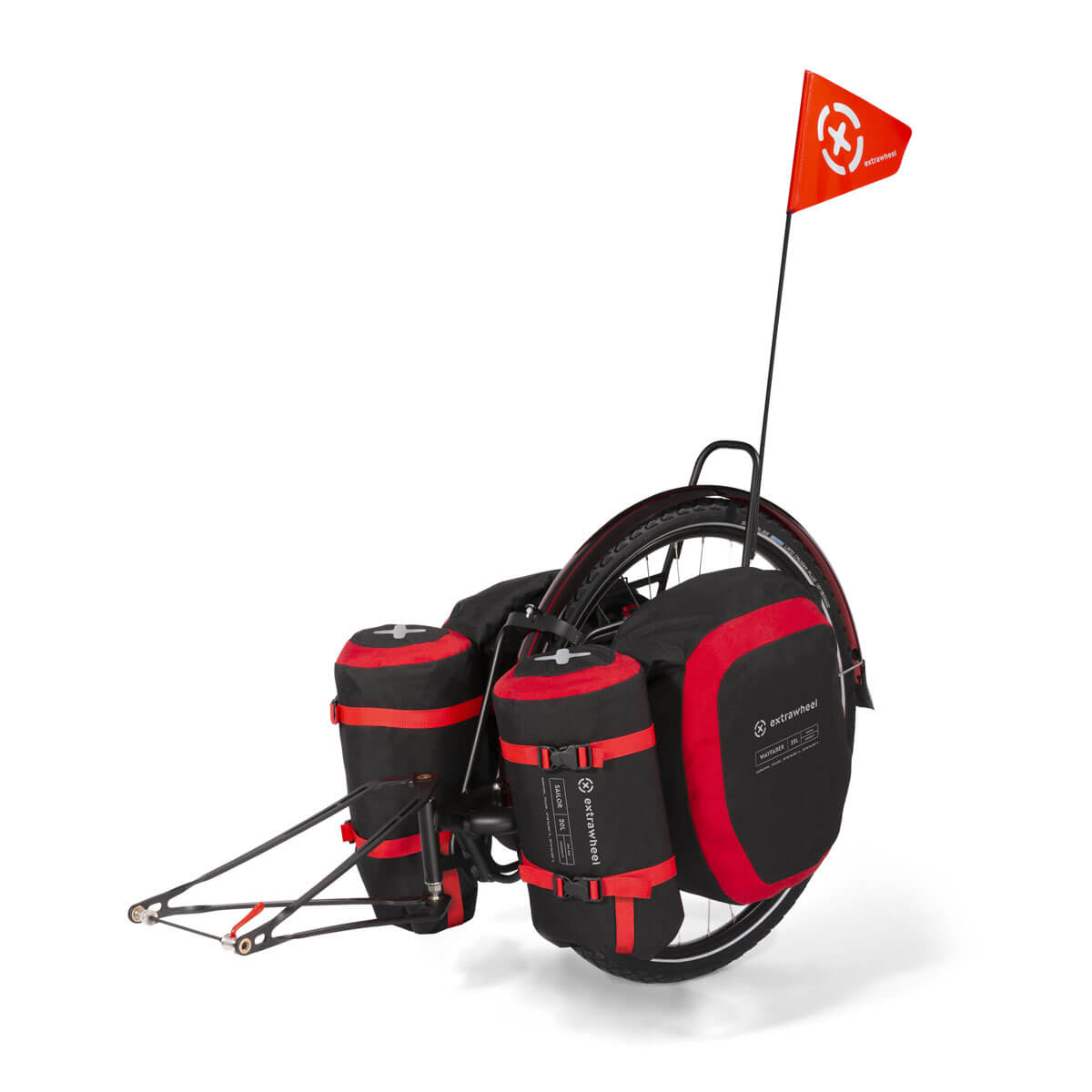 Basket, water bottle and water bag
Adequate hydration is not only the domain of competitive athletes. Every cyclist should take care of replenishing fluids during a bike trip. For this reason, the bicycle frame should include a water bottle basket and a bottle matching it. What should be the perfect water bottle for a bicycle trip? Light, but durable, made of materials safe for health, with a mouthpiece protected against dirt and leakage. Transparent bottles will work best to constantly control the amount of fluids you drink. Water bottle baskets and matching bottles can be found in the Topeak offer.
An alternative to the basket and water bottle can be a hip bag or a backpack with a water bag. The canteens, unlike water bottles and bottles, are made of flexible materials that can be easily folded up to clean the entire interior. After emptying, they take up much less space. They are also extremely light. High-quality water bags are offered by the Hydrapak brand. These are very capacious products, with a capacity of 1.5 liters, 2 liters or even 3 liters of water! They are also resistant to low and higher temperatures, so we can freeze water in them or pour hot drinks into them with a temperature of up to 60 degrees C.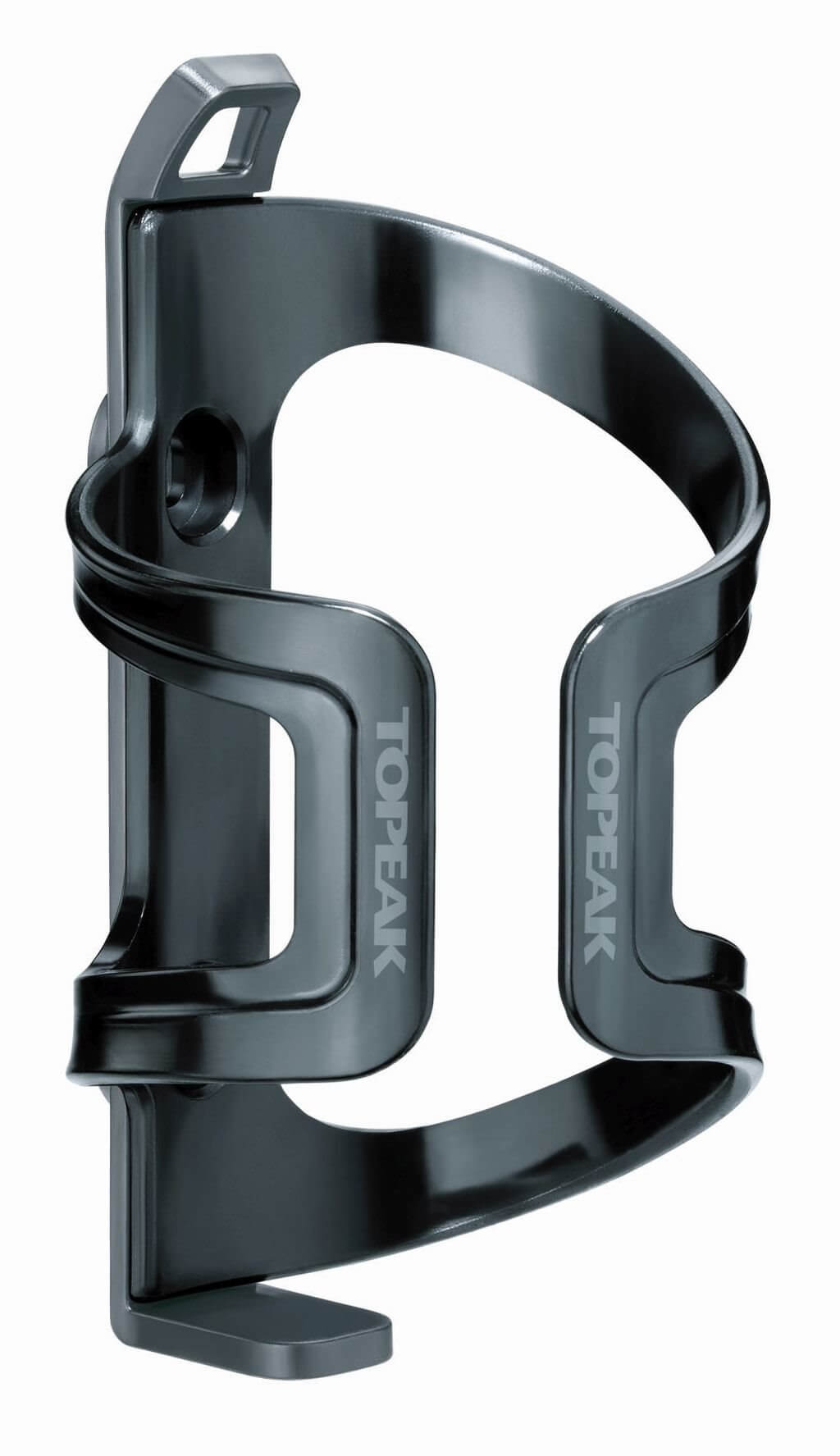 Other useful bicycle accessories
What else to remember? Various situations that may happen to us on the trail should be taken into account.
Tools - the list of essentials should include a small bicycle pump, inner tube, tire levers, bicycle keys, as well as a set of patches.
Bicycle lighting - properly selected lamps will allow us to illuminate the road and most importantly - signal our presence to other road users!
Bicycle fenders - rain may happen to us on a bicycle trip, and thus the necessity to ride on muddy roads. It is therefore worth investing in bicycle fenders that effectively protect against splashing.
Electronics and accessories - a phone or a camera with a memory card are just one of many. What else is worth taking? The powerbank is immediately equipped with a flashlight, a phone holder that will allow you to mount the smartphone on the steering wheel, and a waterproof phone case.
Many of the accessories from the above list can be found in a wide range of bicycle accessories of the German brand Topeak , recognized as the leader in tools and bicycle parts of the highest quality.
Child bicycle seat and trailer
Nothing stands in the way of going on a bike trip with a child, even a completely small child. In such a situation, however, we must provide the toddler with the highest possible level of comfort and safety. Depending on the age of our child, we can choose a bicycle seat or a bicycle trailer. The seats will be suitable for children who are able to sit in a stable position on their own, but are under 5 years old. Due to the fact that each child develops at a different pace, car seat manufacturers provide an approximate age range, and the decisive parameter is the child's weight. The seat can be mounted on the front or rear of the bike. The seats are recommended for shorter bike rides, and for the longer ones it is worth considering a trailer.
A bicycle trailer for children will be perfect for longer trips. This form of transport is acceptable even for children under 1.5 years of age. Special shock-absorbing and belaying systems will ensure that the child experiences any shocks as little as possible. Good quality trailers, such as those from Burley or Hamax , are equipped with large wheels that cope well in urban conditions, but also on rocky and sandy surfaces. The shell of the chamber is made of waterproof, windproof materials that protect the little passenger from changing weather conditions. Most models also have tinted window openings that provide a barrier against UV radiation. There are various models available on the market, adapted to a given age, as well as the number of passengers. It can be a trailer for one child or for two toddlers.
We have created the CampRest portal for people who value freedom and travel on their own.
Enjoyed reading this article? Share it!