# MTT2020 - International Tourism and Leisure Fair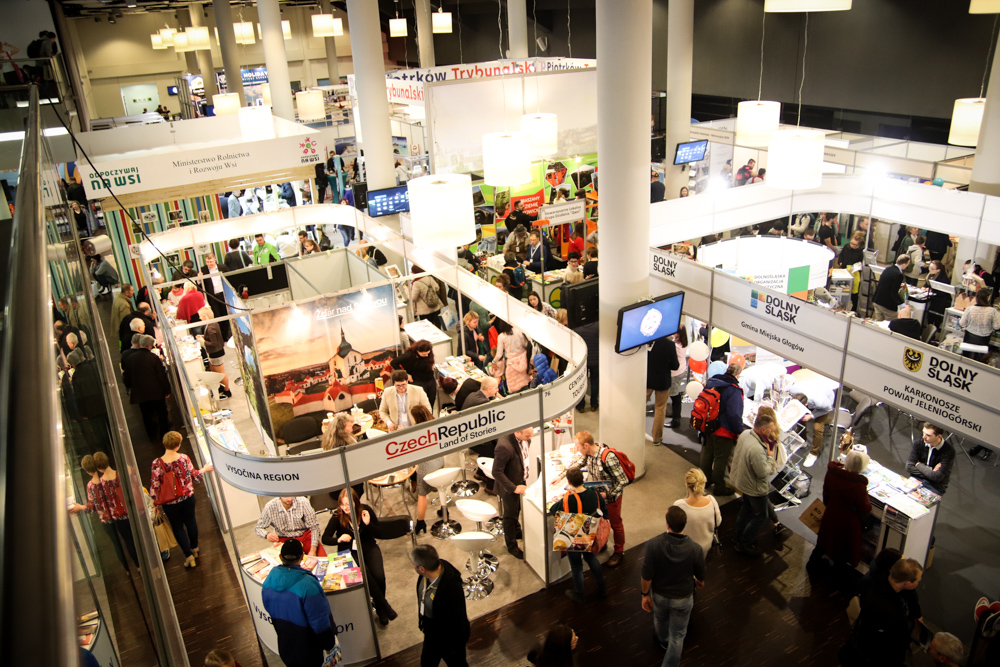 The International Tourism and Leisure Fair will begin in a moment! We will present you other spaces, new exhibitors and unprecedented attractions. At the weekend, at the turn of February and March, we will meet again at Stadion Wrocław. February 28 - March 1 - these are the dates you can mark in your calendars. We are taking you on a journey around the world! Our special guests, exhibitors and the organizers themselves will do everything to make it an eventful weekend. Beautiful stories and contests with prizes are just some of the attractions we have prepared for you. We invited 200 exhibitors from Poland and all over the world to co-create the event.
FESTIVAL OF TRAVELERS - discover amazing stories from distant journeys
We have invited many globetrotters to the TRAVELERS FESTIVAL . Those in the prime of life, as well as the youngest, amateurs and professionals. Some people have made traveling their jobs, for others exploring the world remains a passion. This year's speakers will take us to the farthest corners of the world, such as the Himalayas, Colombia, Papua New Star, and also show us the most interesting, and not so famous places in Europe. Additionally, they will tell about traveling by bike and contemporary tourism. And all this in three days!
SPECIAL GUESTS - let's get to know them better!
Our festival is also SPECIAL GUESTS and this year there will also be no shortage of them. Jakub Porada , among others, will visit us. During his lecture, he will talk about his adventures in exotic Zanzibar. In turn, the crew will take us by Bus through the world to the USA, on the famous route "Route 66". Who else will you meet at MTT Wrocław? Check the full list of travelers on the website of the fair. One thing is for sure - it will happen!
CULINARY FESTIVAL - try the cuisine from the whole region and get to know Lower Silesia from a completely new perspective
Over the years, the culinary festival has become one of the favorite events accompanying MTT Wrocław. Regional products of our exhibitors disappear from the stands in a flash, long lines for tasting, and live cooking attracts crowds of lovers of flavors from around the world. We invite chefs known from screens, who are specialists in their field, and their dishes are small works of art. During the event, there will be an opportunity to learn the secrets of Greek, Balkan, Italian and more!
One of the special guests of this year's fair will be Teo Vafidis - a culinary master and traveler of Greek origin. Teo is passionate about Greek cuisine and culture, which he willingly shares with Polish recipients in his books and culinary programs.
Participants of the MasterChef culinary program will also be present at the Festival! We will also host Chef Michał Fabiszewski on the festival stage. He gained his culinary experience, among others, under the supervision of Wojciech Modest Amaro at AtelierAmaro. Currently, the creative head for Sodexo Polska and a trainer at the National Training Institute. We will also meet the winner of the fourth edition of MarsterChef Junior - Paulina Foremny . A twelve-year-old chef will take us on a culinary journey on the festival stage. And after the screening, you will meet her at the Burda Books publishing stand. The representation of young chefs will also be completed by Julka Cymbaluk , winner of the second edition of MasterChef Junior. You will have the opportunity to see a show of her culinary skills.
During the 12th edition of the fair, we would like to show Lower Silesia from a non-standard, innovative side. Not only focused on monuments, spas and nature. We will go a step further by presenting various culinary traditions and new flavors created by local suppliers, craftsmen and chefs of Lower Silesian restaurants. The festival will be visited by, among others, the chefs of Gospoda 8 Ryb znad Stawów Milickie. Fresh fish dishes will be prepared by chef Dariusz Pietrzyk and deputy chef Łukasz Nowosielski.
The Marshal's Office of the Lower Silesian Voivodship is once again acting as a co-organizer of MTT Wrocław. - The stand of Lower Silesia will gather the most interesting attractions and will encourage you to get to know our region better. This year we will also meet representatives of the foreign partner regions of Lower Silesia and entities that have recently received Certificates of the Polish Tourist Organization. These will be, among others, the Srebrna Góra Fortress, Czocha Castle and Książ Castle. In total, 27 exhibitors will present themselves at the joint stand - encourages Michał Bobrowiec, Member of the Board of the Lower Silesian Voivodeship .
LEARNING THROUGH FUN - there will be plenty of surprises for the youngest participants of the event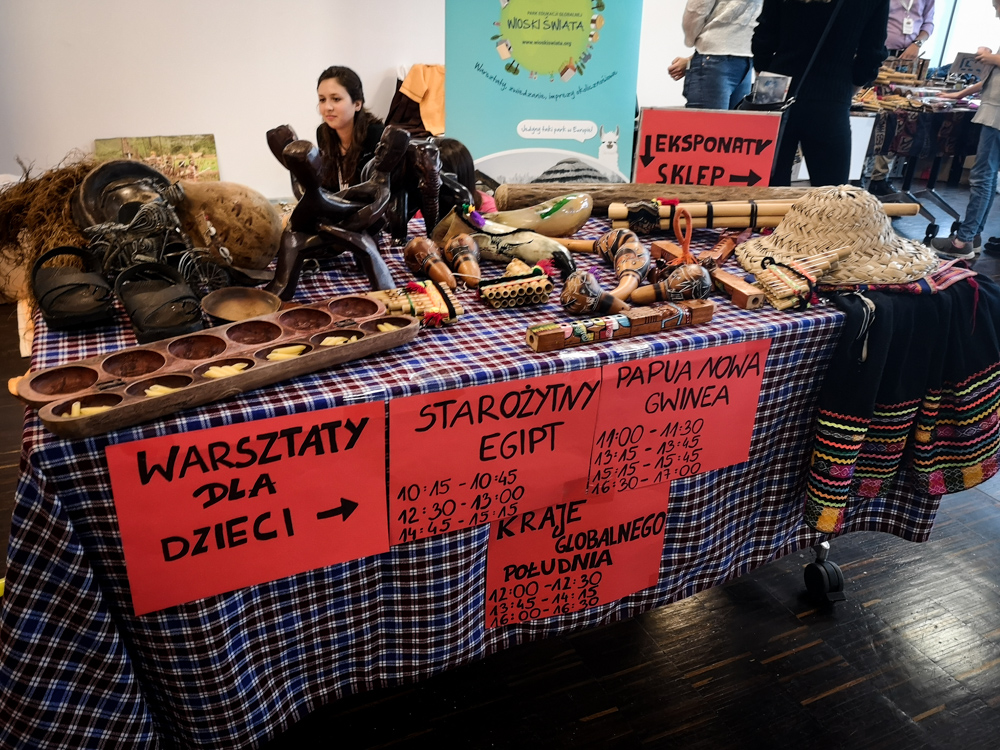 THE ATTRACTION ZONE will be a place where not only children will find something for themselves! Numerous workshops, dance shows, experiments, games and fun - all this will provide a lot of experience for both the youngest and slightly older participants of the event. You will be able to create your own ecological toys from Campus Domasławice , and Hydropolis in Wrocław will conduct scientific workshops using water. Kolejkowo will present you a miniature Wrocław, which you will be able to see carefully from all sides. Staying on our topic - the City of Wrocław itself will provide plenty of attractions thanks to its exhibitors! The Pan Tadeusz Museum will invite you to workshops with stamps and will distribute tickets to its exhibitions in family competitions. Aquapark Wrocław will show what professional rescue looks like, and the Wrocław Horse Racing Track - Partynice will provide a horse riding simulator. There will also be Wrocław ZOO , GOjump Wrocław trampoline park, and workshops with Lego Smart City . The MovieGate team, Projekt Arado and Time Gates are planning a large stand of attractions related to science and history. Demonstrations of the Mad Scientist's experiments, historical puzzles and curiosities, as well as screenings of films and animations throughout the fair. Kolorowo and Bombowo will take care of the artistic aspect - animations, events, workshops. At their stand, you will be able to make decorative glycerin soap and plaster pendants. What could be better than having time spent creatively? This is only part of what you will be able to find in the Attraction Zone. You can find a detailed description of all positions on our website - www.mttwroclaw.pl.
FAIR GAME - collect stamps, win prizes!
Each visitor can take part in the fair game - through fun it will be possible to get to know the exhibitors better, attractive prizes await participants, including the main one - vouchers for weekend trips from our partners. On the first day of the fair, we have prepared a version for schools, the best group will receive a trip for the whole class - a day in the Barycz Valley! We also invite all students and teachers to take part in the competition , even before the Fair. Prepare your idea for a trip around the world, present it in the form of a map. We provide the winners with free entry to the fair for the whole group!
This year, the Partner of the Fair is Zanzibar - an exotic place on the world map. At the stand, we will learn about the customs, cuisine and tourist offer of this extraordinary island. Additionally, you will be able to win a holiday in Zanzibar in the competition. An exotic island, palm trees, swimming with turtles - there is something to fight for!
There will be more competitions - we will continue to surprise you with attractions prepared in cooperation with partners and exhibitors. On the main stage, during the 3 days of the fair, we will be giving away many tickets to facilities and tourist attractions, as well as vouchers.
FOR THE THIRD TIME, WE WILL GIVE THE CRYSTAL EAGLES
On Friday (February 28), we especially invite representatives of the industry for whom we have prepared business meetings with specialists. The "Crystal Eagles" - awards for tourist entities will be handed out on the Friday trade fair. In three categories - tourist attraction, regional product, cyclical event - we will appreciate those that stood out in their activities in the past year. The main prizes are the fair stands during the next edition of the fair and advertising packages from the co-organizer - the website Twójaturystyka.pl.
WORKSHOPS AND TRAININGS - knowledge directly from professionals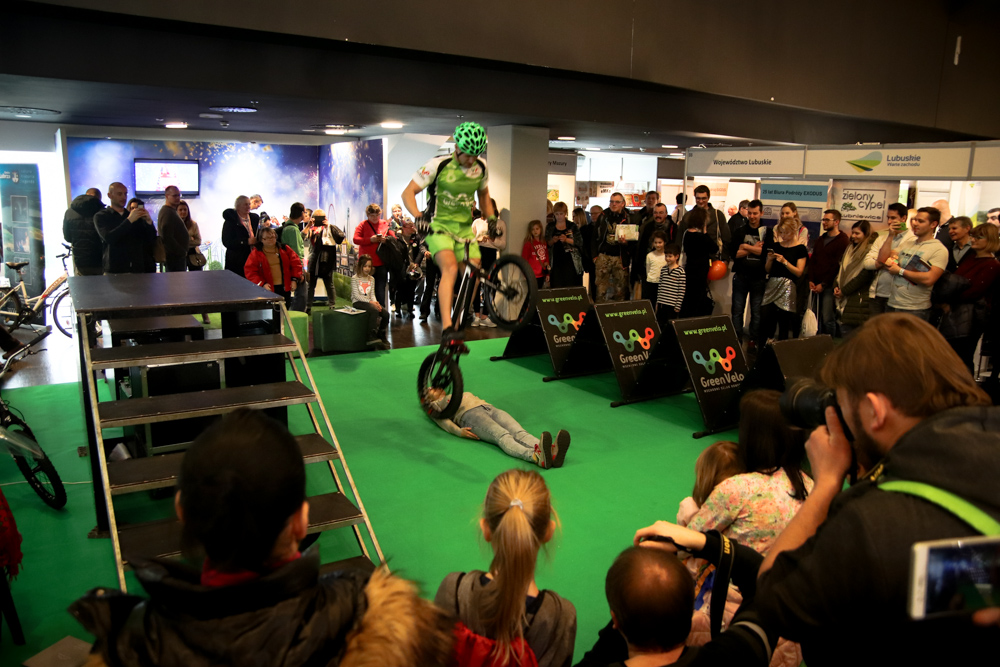 WORKSHOPS AND TRAININGS for visitors will be held for three days of the fair. The wide range of topics for the planned lectures amazed even the organizers themselves! Do you want to start your career on the sky plane? No problem. Wojciech Cywiński, founder of CabinCrew.pro, will tell during his lecture everything you need to know about training and recruitment to airlines. Sightseeing travel is not only an advantage of the work of flight attendants. Tourism Staff will introduce you to this topic even more.
On Friday, we invite you to a debate led by the creators of the WaszaTurystyka.pl portal and Wasza Tourism magazine . We will talk about new laws in tourism and effective tourism promotion. The hosts will be Marzena Markowska - deputy editor-in-chief of the WaszaTurystyka.pl portal and Wasza Tourism magazine, and Adam Gąsior - editor-in-chief of the portal and magazine.
The Conscious Traveling Team will raise an important topic for all of us regarding ethical travel and answer all bothering questions. Another important issue related to ecology will be presented by Joanna Stypa-Loręc from the Chamber of Commerce of the Polish Hotel Industry. Based on the "Hotel without plastic" campaign, he will conduct workshops where he will share eco-practices that will help reduce the amount of plastic used in facilities.
In the part about discovering and traveling, you will hear about the beautiful Western Sicily, i.e. the undiscovered Trapani . The duo of extreme travelers, that is Klaudia Jadwiszczyk and Krzysztof Lewicki , also known as Dzika Droga , will conduct workshops for adults that will reveal the meaning of the mysterious term "bushcraft" - the art of living closer to nature. There will also be workshops for children and teenagers during which they will introduce the subject of the Northern Lights and the ethnography of Lapland. You will also learn how to discover and explore Lower Silesia through the eyes of a child and more . And this is due to two inspiring and mountain-loving women - Katarzyna Zielińska and Magdalena Suski.
MEET LOWER SILESIA!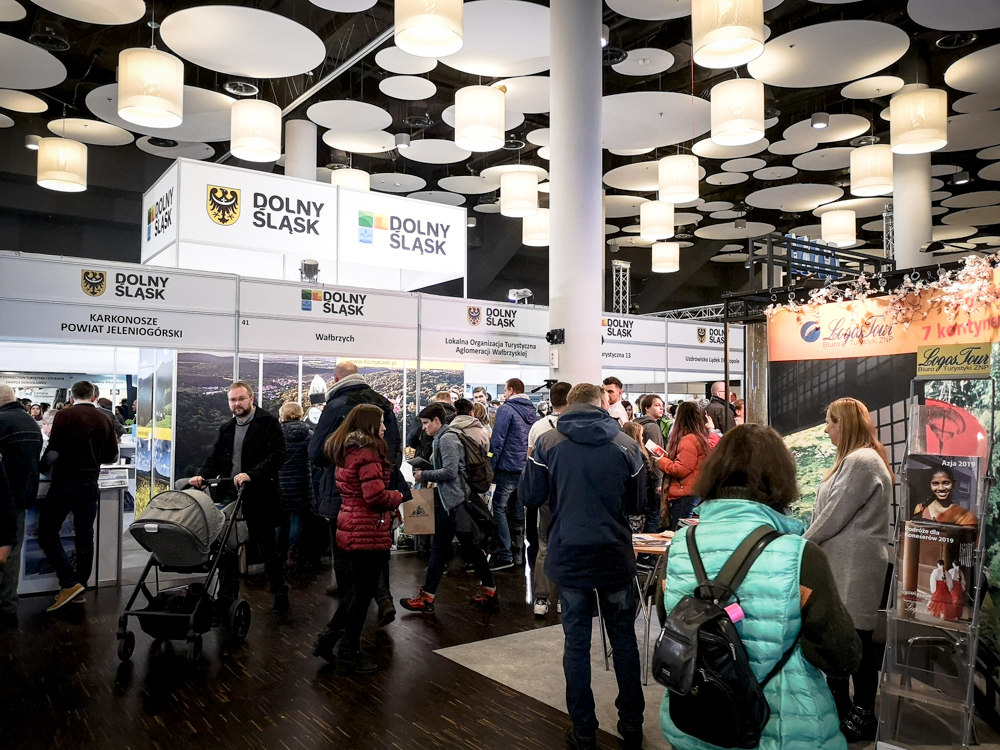 There is still some time until the fair itself, but now you can take part in the Discover Lower Silesia campaign! All you need to do is visit the cooperating tourist attractions of Lower Silesia (full list at www.mttwroclaw.pl ), and you will receive a ticket to the fair for free ! The second part of the action will take place after the fair - then it will be possible to take advantage of the promotional ticket prices in these places - just bring your fair ticket.
A CHEAPER JOURNEY WITH A MTT TICKET
It is worth planning a trip to the fair by rail. Thanks to the cooperation with Koleje Dolnośląskie, you will come back for free with a trade fair ticket ! All you need to do is have a first-way ticket and a trade fair ticket. As in the case of traveling by tram or bus MPK Wrocław . If the car is your primary means of transport - parking at the stadium is free for visitors. See you later!
More information at www.mttwroclaw.pl and on the Facebook profile. We will also post there detailed information about the attractions and the exact program of the event.
PROGRAM OF THE INTERNATIONAL TOURISM AND LEISURE FAIR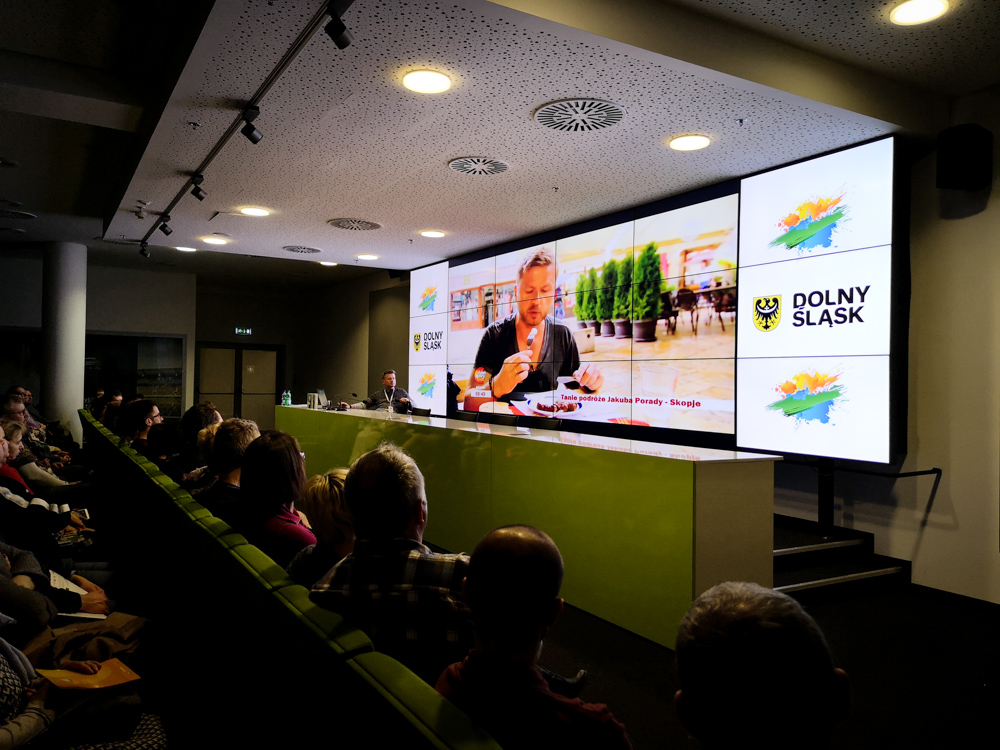 FEBRUARY 28 - MARCH 1 | WROCLAW STADIUM
Fair Opening Program:
10.10 - Press conference - conference room
10.45 - Official Opening of the Fair On the main stage
11:00 - Awarding of Crystal Eagles MTT Wrocław 2020 - main stage
FESTIVAL OF TRAVELERS - lecture program
FRIDAY (February 28)
10.15 - 11.15 Anna Markowska - What is the real Japan? Meeting with GlobTroper
11.25 - 12.25 Iza Handerek - A motorcycle expedition in the Indian Himalayas
12.35 - 13.35 Tomasz Słodki - Colombia
13.45 - 14.45 DiscoverAmeryke.pl - New York. How to survive in the capital of the world?
14.55 - 15.55 TheVagabond.pl - Arctic journey to the heart of Svalbard
16.00 - 17.00 Kasia Augustyn - Lapland in two scenes - the Arctic Circle in summer and winter
SATURDAY (February 29)
10.15 - 11.15 Łukasz Łach - Faroe Islands - The end of the world at your fingertips
11.25 - 12.25 Magda Lassota - In the shadow of Everest
12.35 - 13.35 Marek Tomalik - Australia, where flowers are born of fire and Paweł DAT Frequency as a guest at didgeridoo
13.45 - 15.00 Jakub Porada - Travels for everyone
15.10 - 16.10 Michał Leksiński - On the way to the Crown of the Earth - Mountain project across 7 continents - from dream to realization
SUNDAY (March 1)
10.15 - 11.15 Lisowscy - Fire and Monsoon - 40 years on the road
11.25 - 12.25 By bus through the world - Route 66
12.35 - 13.35 Anima Mundi Project - Papua New Guinea: the time to discover is not over yet!
13.45 - 14.45 Family on the Journey - My journey around the world. A journey through the eyes of a 10-year-old girl
14.55 - 15.55 Łukasz Kocewiak - 8 solo, or about the passion of climbing mountains alone: Aconcagua
WORKSHOPS AND TRAININGS - Conference Room
Friday (February 28)
10.10 - 10.40 Opening conference of MTT Wrocław 2020
10.50 - 11.35 Work and explore the world - Tourism Staff
11.45 - 12.35 How to become a flight attendant? What are the salaries and career path of cabin crew? - CabinCrew
12.45 - 13.35 Ecology in the hotel - temporary fashion or already standard? - Chamber of Commerce of the Polish Hotel Industry: Joanna Stypa-Loręc
13.45 - 14.35 The White Paper as the basis for work on new laws? Wasza Tourism, Moderator: Marzena Markowska, Deputy Editor-in-Chief of the WaszaTurystyka.pl portal and Wasza Tourism Magazine
14.45 - 15.35 Effective tourist promotion - or at any price. Wasza Tourism, Moderator: Adam Gąsior, editor-in-chief of the WaszaTurystyka.pl portal and Wasza Tourism Magazine.
Saturday (February 29)
10.10 - 10.50 How to become a flight attendant? What are the salaries and career path of cabin crew? - CabinCrew
11.00 - 11.50 Western Sicily - undiscovered region - Trapani Easy
12.00 - 12.50 Armenia Through the Eyes of Armenians - Anna Martirosya Armeniaca Tour
13.00 - 13.50 Bushcraft - the art of living close to nature. Wild Road - Workshops for adults (16+)
14.00 - 14.50 Discover, learn, experience - Lower Silesia (not only) through the eyes of a child - Magdalena Suska and Katarzyna Zielińska
15.00 - 15.50 Conscious traveling - or how to travel wisely - The Conscious Traveling Team
16.00 - 16.50 How to wisely travel on the West Coast of the USA - DiscoverAmeryke.pl
Sunday (March 1)
10.00 - 10.50 WADI RUN - reach for more! - Aeropact
11:00 - 11:50 Himalayas
12.00 - 12.50 Lapland - the world of wandering with reindeer - Wild Road - Workshops for young people (6-14 years old)
13.00 - 13.50 Conscious traveling - or how to travel wisely - The Conscious Traveling Team
14.00 - 14.50 Family safety while traveling. Vaccinations required and recommended when traveling abroad - Agnieszka Matkowska-Kocjan, MD, PhD, spec. infectious diseases, pediatrician, Travel Medicine Center, Premium Clinic Wrocław
15.00 - 15.50 Lower Silesian Bicycle Region - a cyclist-friendly place
Exhibition opening hours:
Friday, February 28: 10:00 - 17:00
Saturday, February 29: 10:00 - 17:00
Sunday March 1: 10:00 am - 4:00 pm
Ticket prices:
One-day / normal ticket - PLN 15
One-day / reduced ticket - PLN 10 *
Two-day / normal ticket - PLN 20
Two-day / reduced ticket - PLN 15
Three-day / normal ticket - PLN 30
Three-day / reduced ticket - PLN 20
Group ticket - PLN 8 (when buying more than 10 tickets)
* Discount tickets are available to primary and secondary school students, students, retirees and disability pensioners upon presentation of a valid ID, and to people with disabilities.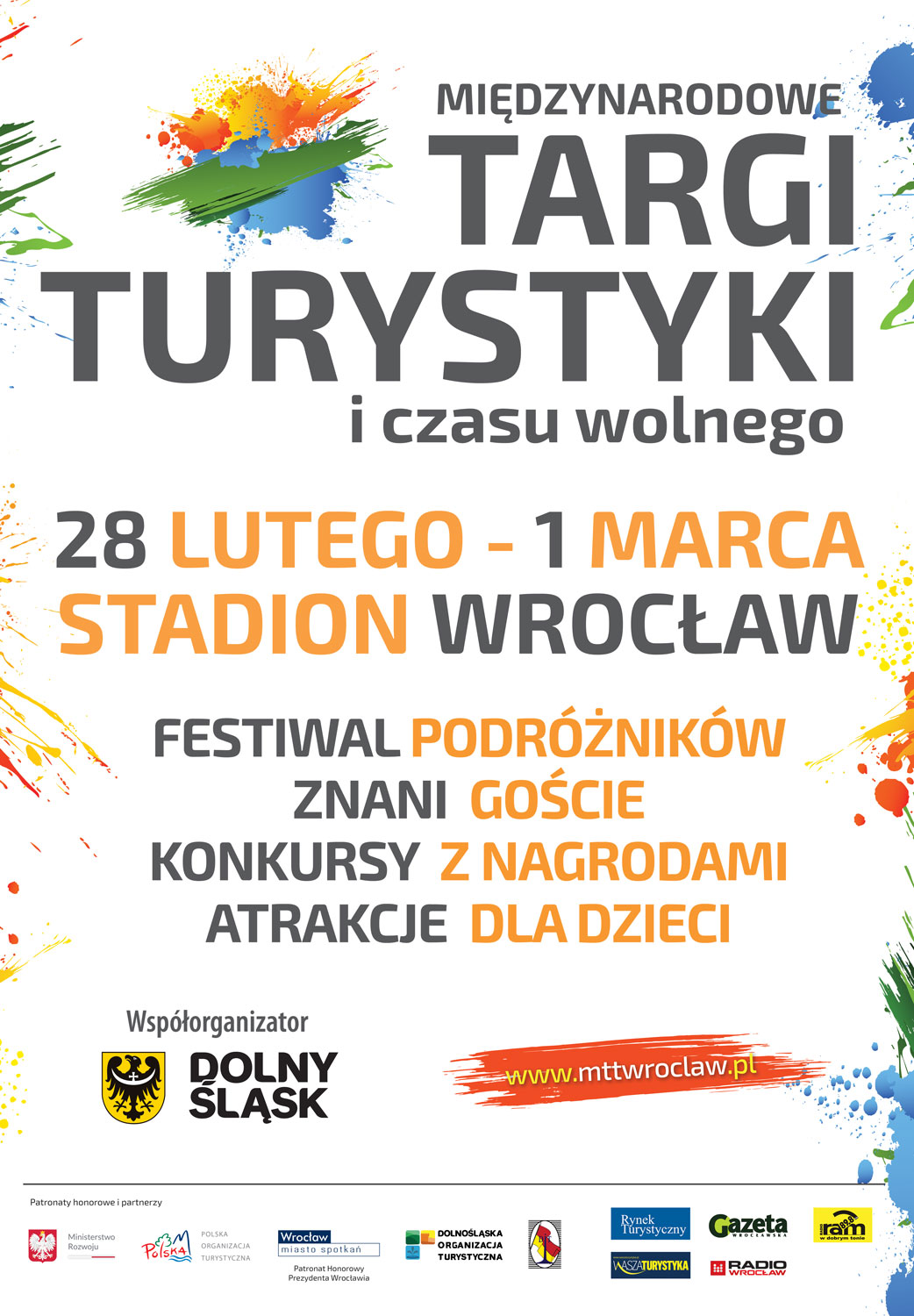 We have created the CampRest portal for people who value freedom and travel on their own.
Enjoyed reading this article? Share it!