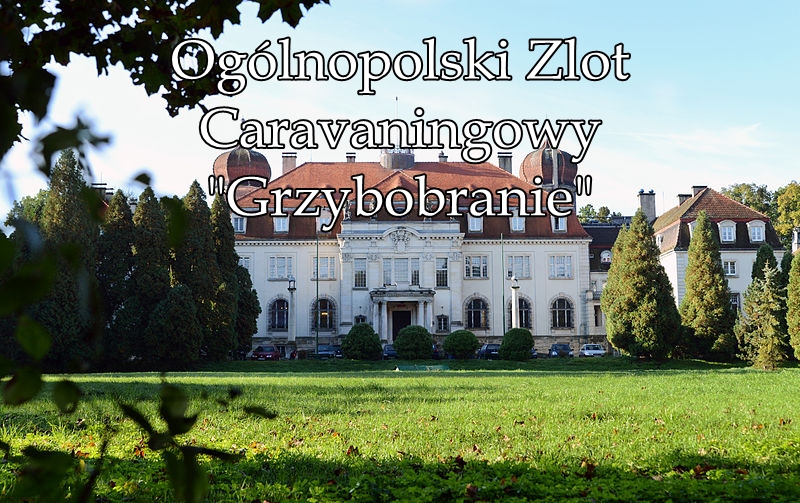 Not only mushroom pickers should be interested in the autumn event in Brynek. The organizers invite you to great mushroom picking and great fun at the Brzeźnica Recreation and Leisure Center.
On October 2-4, 2015, the National Caravanning Rally "Mushrooming" will be held. The organizer of the reunion is the "Brzeźnica" Caravanning Club, while its participants meet in Brynek in the Silesian Voivodeship.
The village is calm, the village is cheerful
Brynek, where the rally will take place, is a small village located on the road from Tarnowskie Góry to Lubliniec. Its main attraction is the beautiful Rosenthal Palace , built in the first half of the 19th century. XIX century. It can be visited all year round (admission free). Many richly decorated interiors have survived to this day, including the chapel, the dining room and the main hall. The palace itself is surrounded by a number of clinker brick buildings, as well as a 36-hectare landscape park. Among the numerous species that grow there, one can mention 300-year-old English oaks.
Part of the park is a fenced botanical garden with an area of 5 ha. Visitors will find here, among others Chinese metaquoia, tulip trees and Katawbi rhododendron, as well as a wealth of fauna, including over 400 species of beetles and numerous marsh, forest and water birds.
Let's meet in Brynek!
The "Mushrooming" rally will be held at the Brzeźnica Recreation and Leisure Center , located in Brynek, at ul. Railway. The area is beautiful and very peaceful - forests stretch around for several dozen kilometers. The facility is fenced and guarded 24 hours a day. It has convenient parking spaces, a marina for pedal boats and kayaks, and fishing spots. There is also a sauna, a covered barbecue area and other attractions.
Rally participants will be able to make themselves comfortable at the camping and caravanning field. There are also 4-person cabins at the campers' disposal. For children there is a playground and a paddling pool, for those slightly older - a guarded swimming pool and volleyball and basketball courts.
The fee for participation in the rally is PLN 110 / crew. Applications should be sent by September 21, 2015 . Detailed information about the rally program next week will be posted on the PZM website.
A writer by profession, a passion of a cat. One day he will see what is behind the Urals - good to Vladivostok. So far, when he can, he enjoys the sun of the countries of southern Europe. And it's also fun;)
Enjoyed reading this article? Share it!