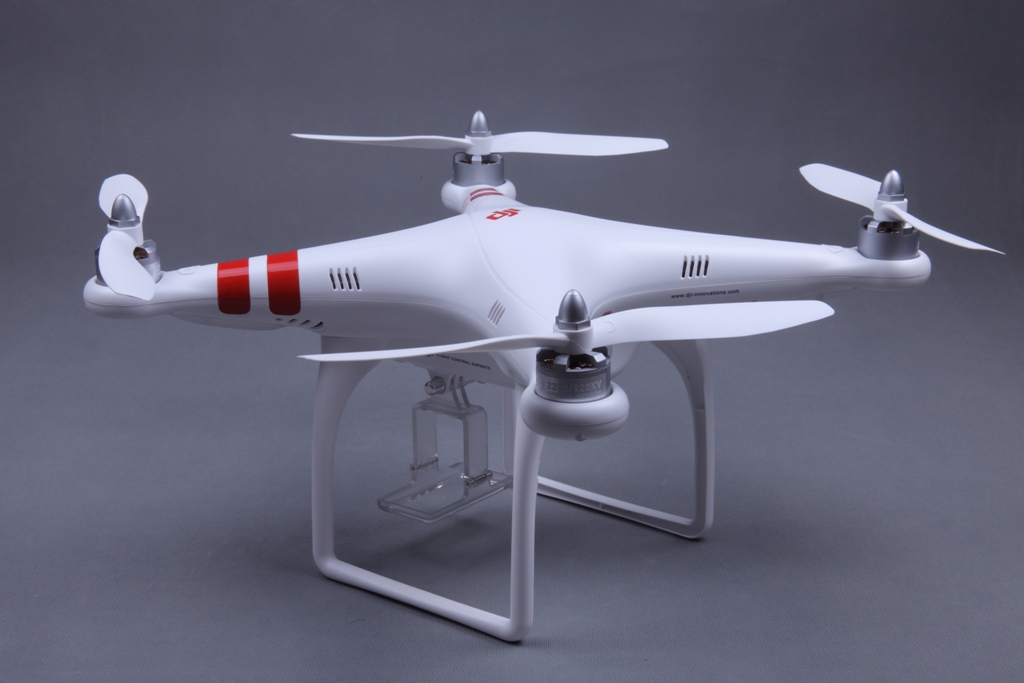 Manufacturers are outdoing each other in developing new gadgets and creating more and more sophisticated devices for recording great image quality. Recently, another one has appeared - the Phantom DJI Quadcopter Aerial Rig , a multi-rotor vertical take-off multicopter designed for aerial filming. The integrated design allows you to easily mount a GoPro or other handy camera on it. It is a neat and agile gadget that will allow us to create a smooth recording enriched with shots of hard-to-reach places (e.g. roofs of high-rise buildings) and a bird's-eye view, which so far we could only admire in professionally filmed productions of large studios. Today we can create such recordings ourselves thanks to the Phantom multicopter.
Great movies for a reasonable price
This is the first model of such a small size that allows easy transport of the device in a backpack. It is not only small, but also light, and its further advantage is the ease of piloting. The device has a dedicated R / C controller and a built-in Naza-M + GPS autopilot system , thanks to which the multicopter flight is stable, and the recorded image is of excellent quality (without the effect of "trembling hand").
The device is ready to fly at the time of purchase, thanks to the precise setting and tuning of flight parameters and other functions by DJI engineers (before leaving the factory). It has a security system , incl. anti-fall and low battery, as well as auto return and landing mode and several flight control modes, including hover mode. The set includes a charger, a lithium-polymer battery and a GoPro camera mount. The flight duration of the multicopter is 10-15 minutes, and the positioning during the flight is facilitated by bright LED indicators.
The driver of the multicopter can quickly and efficiently, and most of all with incredible ease, enrich his recording with aerial shots. The device allows you to capture each event from any perspective , so it will be a great help during both grand events and camping holidays. It all depends on the recorder - for the owner of the Phantom multicopter, the possibilities for recording videos are endless.
Retail price: PLN 2699
More information can be found directly on the website of the exclusive Polish distributor of FreeWay
We invite you to watch the video showing only an outline of the possibilities offered by Phantom
The main driver, founder and the brain of CampRest. He is the one who runs the whole mechanism, implements new ideas faster than he is able to invent them. He used to be a professional driver and have run his own freight forward company - as you can see, he has always been drawn to sleep in the car;) He likes to drive large motorhomes and encourages you to get a C driving license and buy motorhomes over 3.5 tons.
Enjoyed reading this article? Share it!