Reversing cameras - what to pay attention to?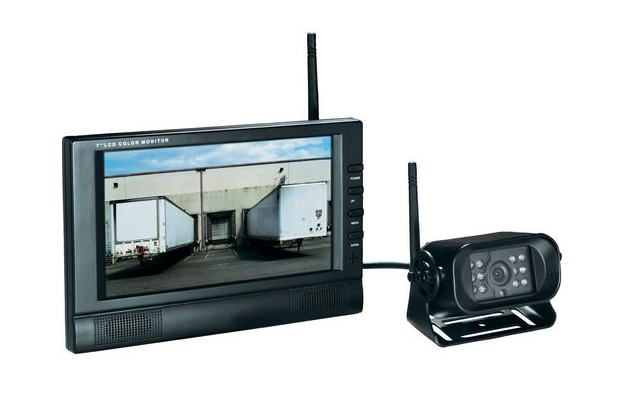 Maneuvering a motorhome, and especially a car with a caravan in a tight parking lot, can be a real challenge. It may or may not! Even experienced drivers can find a reversing camera a big help.
Reversing cameras are becoming increasingly popular even in passenger cars. But it is when parking in a motorhome or a car with a trailer that they can be especially useful. Large dimensions, limited visibility, and in many cases also the lack of a rear view mirror in the motorhome, make it difficult to maneuver precisely.
What monitor?
In order for us to be able to use the reversing system, we need two devices, which are usually sold separately. The camera is the basis, but we will be left with nothing if we cannot see the image from it. For this, however, we need an LCD monitor. We don't always have to buy a new device. In many cases, cameras can be integrated with car navigation systems.
So we can install a monitor (usually with a diagonal of 3.5 or 5 or 7 inches), use the screen of a car multimedia device (radio / CD) or connect a camera for navigation. It is also possible to install a special rearview mirror with AV-In output. Then, after shifting the reverse gear, the image from the camera will be displayed in the mirror.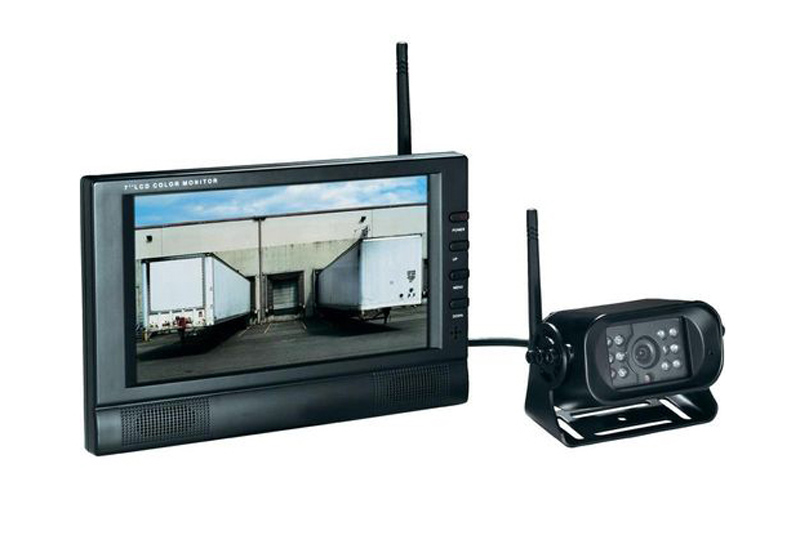 When choosing the right screen, it is worth considering both its resolution and type. The TFT LCD screens are worth recommending, as they more smoothly and faster reflect what the camera captures. In addition, the viewing angle of the image is large (even 180 degrees), thanks to which, when looking at the monitor, even from a large angle, we will not miss anything important.
The reversing system can be wired or wireless. The former often turns out to be better because it guarantees better image quality. However, if we want to use a camera in a trailer, it will undoubtedly be more convenient to install a wireless system.
What camera?
Now let's take care of the camera itself. There is an increasing selection of devices on the market. Most of them can be purchased for PLN 400 to PLN 1,500, although we can spend around PLN 3,000 on a top-of-the-range model. zloty.
What to look for when comparing cameras? The angle of view is definitely important - the wider the better. 105 degrees vertically and 120 degrees horizontally can be considered a good standard, although the best cameras can provide as much as 180 degrees horizontally and 155 degrees vertically.
The second important parameter is the type of matrix. CCD arrays are more resistant to interference, but slower in operation. CMOS matrices work faster, but provide a lower quality image. Let's also pay attention to the photosensitivity - the higher it is, the better the image reproduction in poor visibility and at night.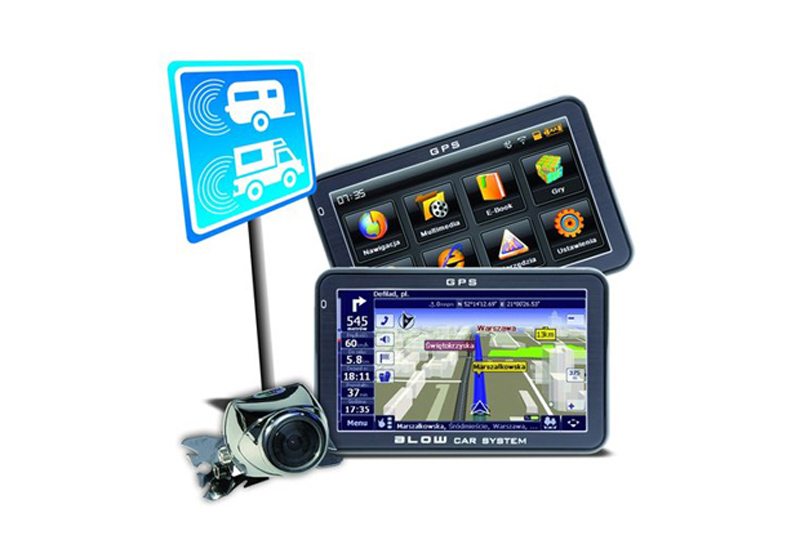 Currently, virtually all branded cameras offer the possibility of displaying a mirror image. With this function, the image will be shown in the same way as in a rear view mirror.
Good cameras can also provide corner view, ground view as well as observing the view behind the car in the near and far perspective. Thanks to the latter option, some drivers also use cameras in their daily driving, instead of the rear view mirror.
Before buying, it is also worth paying attention to the camera housing. It should be made of materials resistant to damage and easy to clean. In order not to spoil under the influence of rain, it should be waterproof.
Some manufacturers (eg Waeco) offer systems designed specifically for motorhomes. They are both technically and stylistically matched to the most popular Fiat Ducato in this category (and its counterparts), but they can also be used in vehicles of other brands.
Sometimes it is better to get lost than to ask for directions too much. Aldous Huxley
Enjoyed reading this article? Share it!