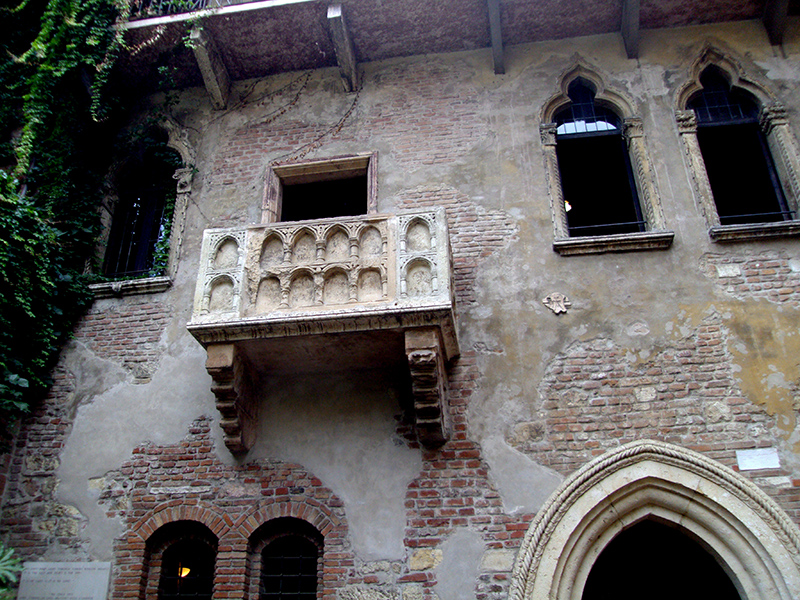 Italian authorities have banned the writing of love confessions on the walls of Juliet's house, where the famous balcony from Shakespeare's drama is located. The municipality issued strict regulations and prohibited the degradation of the building.
The famous palace in via Cappello, known as Juliet's House, is visited by 2 million tourists every year, and millions of tourists from all over the world are recorded on its walls every day. Authorities also introduced a ban on eating and drinking in front of the house.
The mayor, Flavio Tosi, declared that the place would be heavily guarded and that failure to comply with the rules could be fined from 25 to 500 euros.
Verona is one of the most romantic places in the world, where couples declare their love, and the more courageous ones even play the famous Shakespearean drama scene.
The inscriptions from a few years ago are fading away, making room for the new ones. This is the charm of this place and the reason why tourists want to come back and reminisce.
The authorities of Verona, however, assured that thanks to the introduced changes, the place will not lose its charm and will gain a decent appearance.
A lover of travel and life.
Enjoyed reading this article? Share it!