The BEST lesson ever! at TOUR SALON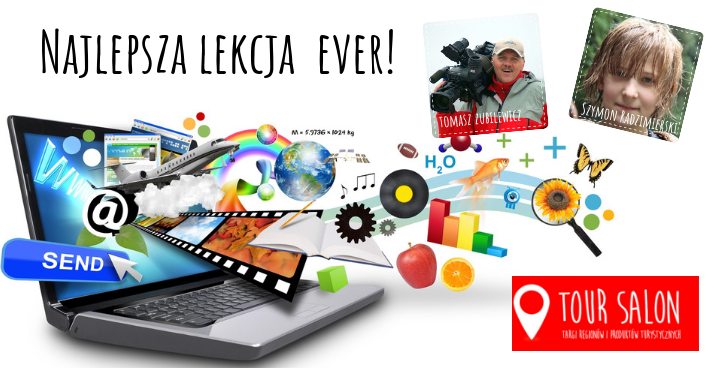 Discovering Silesia with Tomasz Zubilewicz, Szymon "Simon" Radzimierski's account of the trip to Ethiopia, creating an interactive installation imitating underground forms of nature, robotics and coding workshops - these and other attractions await students who will take part in the Best Lesson Ever! during the TOUR SALON Trade Fair of Regions and Tourist Products.
Best Lesson Ever! is a multidisciplinary project that allows children and young people to get to know the world in an unusual way. He made his debut at TOUR SALON during this year's edition of the event. A friendly and unconventional educational form met with great interest. Therefore, the project will be continued during the TOUR SALON 2019 fair, which will take place on February 1-3, 2019 at the Poznań International Fair.
The classes prepared by TOUR SALON with their partners have unusual themes and forms, so there is no question of boredom. The lesson program includes: discovering Silesia with Tomasz Zubilewicz, meeting with a young traveler and adventurer, Szymon "Simon"
Radzimierski - At the foot of the mountain of fire . As part of additional registration, children will also be able to take part in programming and operating a 3D printer workshops prepared by the Karolkon Educational Space Design Foundation and classes organized by the University of Arts in Poznań and the University of Warsaw. A. Mickiewicz, during which the ecological and artistic dimension of underground forms of nature will be discovered.
There will also be a lecture entitled "Naturalist on the go", i.e. on hot spots of biodiversity on Earth , and a meeting with the employees of the Poznań Zoo, who will talk about the habits of their charges.
Best Lesson Ever! will take place on February 1, 2019. Details about the project and information on registering school groups can be found on the fair website HERE .
More information:
We have created the CampRest portal for people who value freedom and travel on their own.
Enjoyed reading this article? Share it!