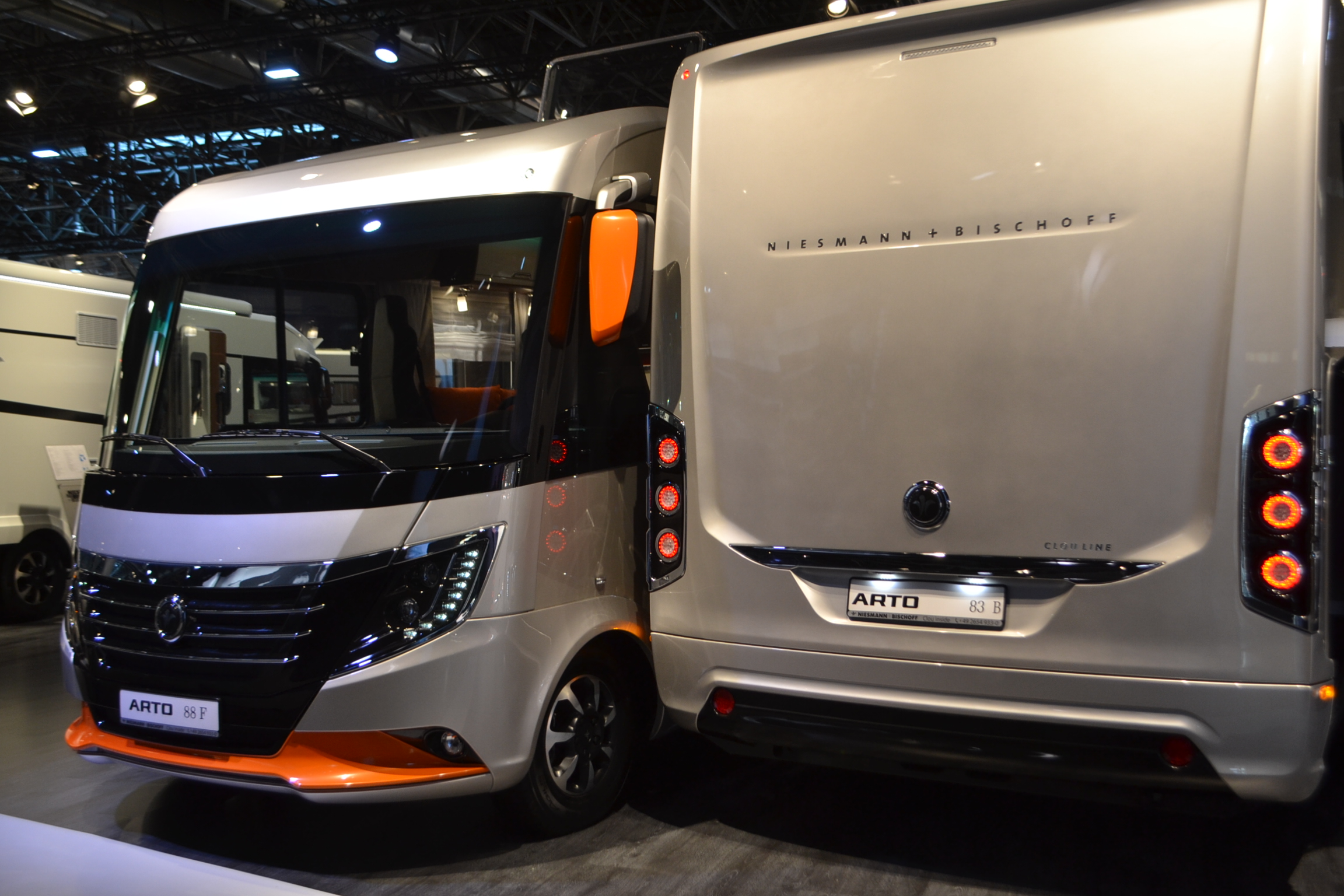 For most of us, the end of August is associated with the end of holidays. Before summer becomes just a memory, however, one more trip is worth taking - to Düsseldorf.
Probably every caravanning enthusiast associates this German city with the largest industry event in Europe - the Caravan Salon fair. This year, too, there should be plenty of attractions.
What will we see this year?
When going to Germany, it is worth booking at least a few days to visit the exhibition halls. And there will be plenty to watch! Over 600 exhibitors have announced their participation. We will have the opportunity to admire 130 brands of motorhomes and caravans in as many as 13 exhibition halls with a total area of 214,000 square meters! One day is definitely not enough to visit all the stands calmly.
Due to last year's popularity of the accompanying offer, the organizers decided to open a second hall, where you will be able to see technological facilities , i.e. accessories and equipment for motorhomes and caravans. Devices that allow you to control heating, air conditioning and hot water supply via a central control panel or application will probably be of interest. These and other amenities can be found in hall 14.
Caravans, campers and vans will be shown in Halls 4, 9-12 and 15-17. The luxury vehicle segment will move to hall 5. Right at the northern entrance to hall 7, guests will find tourist offers , including campsites and promotional materials for interesting regions.
- Nowhere else can you see such a variety and choice of products than in Düsseldorf. Any caravanning fan will find the right vehicle here, said Daniel Onggowinarso, Managing Director of the German Association of the Caravanning Industry (CIVD).
Also for beginners
This is not the end. The organizers thought about all visitors. As the fair is attended not only by experts and enthusiasts of the industry, but also people who are just starting their adventure with caravanning, the event "StarterWorld: Discover Camping and Caravanning" has been planned.
In hall 18, independent industry experts will share their knowledge about everything related to caravanning. There you will find practical information and recommendations on vehicle types, routes and campsite selection. The staff of this section will also be happy to answer individual questions from visitors.
Caravan Salon also offers entertaining accompanying events. The permanent program includes a cinema, the popular "Caravaning Oldie Club" exhibition of vintage cars, and an e-bike course. Games and activities are provided for children over 4 years of age, and older ones can take part in the Adventure Camp .
Dates and tickets
Caravan Salon Düsseldorf 2018 will be open from Saturday, August 25, to Sunday, September 2, 2018 - every day from 10.00 to 18.00. For people related to the industry and media representatives, the fair will be open on Friday, August 24.
Online tickets cost 15 euros for adults (18 euros at the box office). Children, pupils, students and members of the Caravan Salon Club will pay 11 euros when buying a ticket online (15 euros at the box office). Internet tickets for children between 6 and 12 years old cost 6 euros (7 euros at the ticket office).
All online tickets are valid for a maximum of two days for the person named on the ticket. It is worth adding that if we buy tickets in advance, they will include free travel to and from the exhibition center in all means of transport in the VRR network on the days of the fair (second class of German railways). Entrance tickets purchased on the day of the fair include free travel from the exhibition center in the VRR network.
You can also go to the fair in a motorhome , with accommodation in one of the several parking lots designated for this purpose. To be guaranteed a place, it is best to make an on-line reservation. This can be done on this page . Other information about the fair is published on the website www.caravan-salon.com .
The photos below come from last year's edition of the fair.
A lawyer who loves traveling. Always with a book on the go. I collect memories of the color, taste and smell of every place I visit.
Enjoyed reading this article? Share it!