The International Tourism Fair in Wrocław in just one week!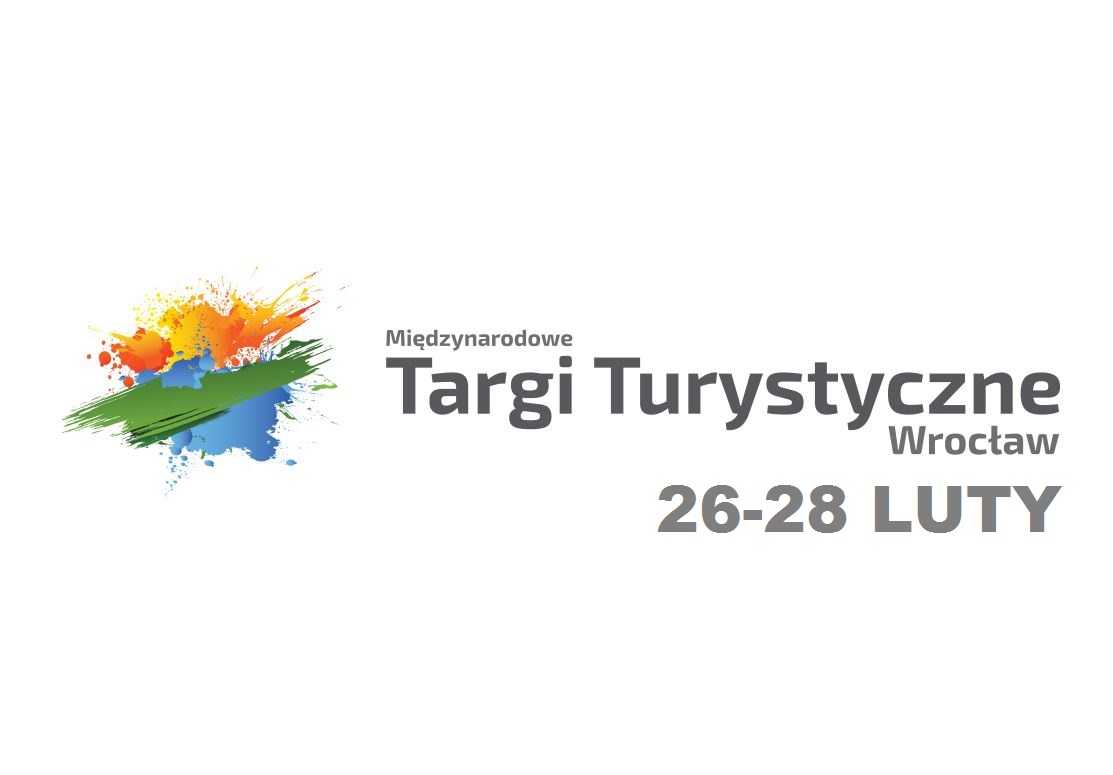 This year, over 200 exhibitors from Poland and abroad will appear at the Centennial Hall in Wrocław. During the eighth edition of the International Tourism Fair, tourist regions, spas, travel agencies, hotels and resorts as well as tourist attractions will present themselves. There will be plenty of interesting offers and promotions for all visitors.
Every day, competitions with attractive prizes will be organized on the main stage and at trade fair stands. It will be a great opportunity to fight for trips, cruises, weekend stays, books, travel gadgets and much more.
After last year's success of Targowa , we decided to organize it again! We invite you to participate in this year's edition! Participants will take part in a competition, which was created on the model of a city game. Complete tasks at selected booths and earn rewards!
Day 1: Friday, February 26
We start with the official opening of the Fair. We meet at 11.00 at the main stage!
On this day, after prior registration, free admission for representatives of the tourism industry, for whom we have prepared specialized conferences and trainings .
Culinary Festival:
Friday will abound primarily in regional cuisine, but not only those closest to us and well known to us. Visitors will have the opportunity to see how Japanese, Georgian and Jewish dishes are made. Live. Only on MTT!
Travelers Festival:
The first day of the festival opens with wonderful travelers who will surely inspire everyone for further or closer trips. They will tell about their experiences:
BIT Travelers Club - "Feel like a local, or how to live in another country"
Piotrek Czyszpak - "Sojuz Absurdu"
Marek Wójciak | Soloists' Club - "Cuba - the pearl of the Caribbean and the last bastion of communism"
Robert "Robb" Maciąg - "TukTukCinema, or Bolek and Lolek's journey around India"
Ewa Świderska - "On the way to Hokkaido"
Michał Pater - "Hitchhiking to the End of the World"
Michał Pater will be the special guest of that day . A young traveler from Wrocław who, thanks to his unconventional sightseeing method, attracts hundreds of thousands of people to watch his videos on YouTube !
You can get to know our Travelers better here .
Day 2: Saturday, 27.02
Culinary Festival :
On Saturday, for lovers of the tastes of the world, we have prepared shows, tastings and workshops conducted by excellent chefs. The main topic will be foreign cuisines, especially Georgian cuisine.
The festival will also include the Final of the III Grand Prix of Sommeliers , during which the best sommeliers in the region will compete. You will be able to observe and learn how to properly serve and choose wine.
Travelers Festival:
The second day of the festival will be full of adventures and practical advice. The lectures will be conducted by:
Joanna and Aleksander Gąsieniec from 4ever Moments - "Frames from the end of the world: New Zealand"
Tomasz Korgol - "Hitchhiking to China"
Nela Little Reporter
Marek Wójciak and Łukasz Nowak | Soloists Travel Club - "Georgia and Armenia - mountains, wine, singing"
Andrzej Bargiel - "Oxygen preparation for an expedition to the Himalayas"
Monika Witkowska
The youngest travelers and their parents are kindly invited to meet our special guest - Nela the Little Reporter. Her books will be available for purchase at the National Geographic stand, where Nela will also be giving autographs right after the meeting.
The second guest will be Andrzej Bargiel . He is the first man in the world to ski from the top of Broad Peak. In addition, he is a three-time Polish champion in skialpinism, third in the general classification of the world cup, world record holder in the race to Elbrus. It promises to be an emotional meeting!
On Saturday, there will also be numerous conferences and trainings, to which we already invite you:
Summer job - Become a Tour Leader or Tourist Resident
A dream travel movie - equipment, technology and post-production
Scientific workshops for children from the Humanitarium Gardens of Experiences
Workshops for children and parents - Traveling with children
Day 3: Sunday, 02/28
The last day of the Fair will be filled with competitions and shows, we will continue travel lectures and meetings with authors of travel books.
Culinary Festival:
As part of the festival, there will be slow food workshops, and fans of sweets will see confectionery shows performed by the author of the famous blog - Simon Cooks! In addition, lovers of aesthetics in food will learn the secrets of Carving, i.e. the art of carving in vegetables and fruits.
Travelers Festival:
On Sunday, Asian themes will dominate the festival, but lovers of other directions will also find interesting inspirations:
Łukasz Nowak | Soloists' Club - "India and Nepal - 4000 km of adventure"
Two Times the Earth - "A postcard from Cambodia, or about the power of volunteering"
Kinga Bielejec - "Southeast Asia in a backpacker's edition"
Marek Tomalik - "Australia, where flowers are born of fire"
Piotr Sokołowski, Jolanta Piotrowska, Tomasz Pławski - "South-North Poland in 30 days"
The first of the Sunday special guests will be Marek Tomalik - a traveler, press and radio journalist and a great enthusiast of Australia. After the lecture, we invite you to the National Geographic stand, where you can buy a book with the author's autograph.
Aleksander Doba will also visit the third day of the fair! National Geographic Man of the Year winner! The traveler will tell about his trips and plans for the future.
At our fair, you will also meet Joanna Lamparska , who in her latest book touched upon the electrifying subject of the Golden Train. You will be able to get an autograph and buy her latest book , "Golden Train. A Brief History of Madness .
From Friday to Sunday, there will be attractions for children prepared by: Europejski Centrum Bajki im. Koziołka Matołka in Pacanów, Traveling with children, Humanitarium - Gardens of Experiences, Agencja Projekcja - animations and manual games.
Our youngest visitors will certainly not be bored!
Press release - more information on the fair website: www.mttwroclaw.pl
We have created the CampRest portal for people who value freedom and travel on their own.
Enjoyed reading this article? Share it!