The most interesting news at CMT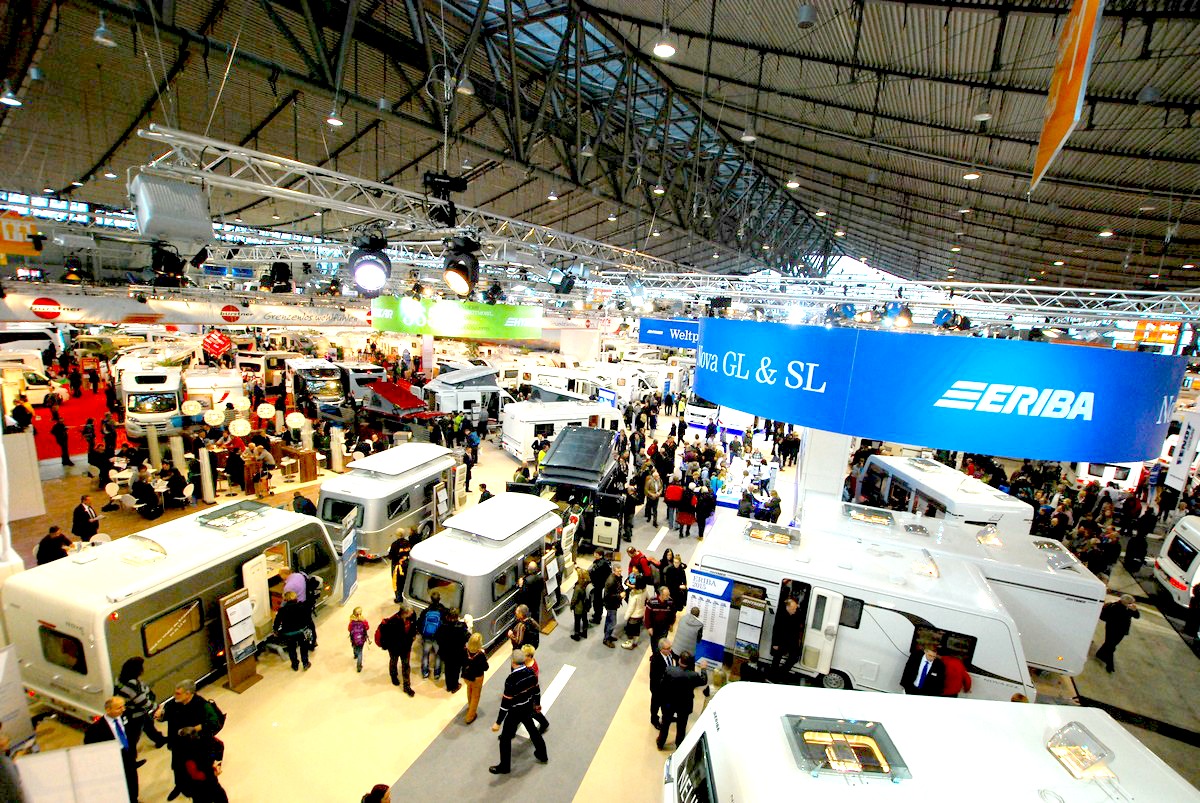 According to both marketing and PR specialists, as well as the clients themselves, there is no better place and form for presenting new products than trade fairs. The several-day exhibition of competing producers is a great opportunity to compare and form an opinion. Many major manufacturers of caravans and campers came to the CMT tourist equipment fair in Stuttgart in January. The presentation of modernized models or completely new lines attracted crowds of viewers. The several-day event was dominated by the stands of European producers, especially from their native Germany, but Polish producers such as Balcamp or Neo-Traveler could not be missing as well.
German producers made bold steps in the exhibition halls of the CMT fair. Among them, the Knaus company showed several interesting models to a wider audience. In addition to the Boxlife model - available in three interior configurations, created for 3-4 users - the manufacturer also presented other proposals. One of the most interesting surprises from Knaus is the promotional offer that includes two models of motorhomes. The first is the fully integrated VanStation i , the second is the VanStation Ti (semi-integrated). Interestingly - as standard, each of them will receive light alloy rims, touchscreen navigation, a multifunctional steering wheel and a very helpful rear view camera . Their prices start from EUR 49.999 - by using the promotion, the customer can save up to EUR 15,000 .
While walking through the exhibition stands, it was impossible to ignore the Fiat Ducato , present at practically every exhibition. The manufacturers of motorhomes mostly like the Italian van, building fully integrated campers as well as more elaborate structures on its basis. Among the integrated, extremely practical proposals - apart from Knaus Boxlife - we could also admire the Possl Roadstar 600L, Westfalia Columbus - each of them is designed for 3 or 4 people, inside we will find a functional kitchenette, a rectangular table, numerous wardrobes, shelves, lockers and even shower cubicle .
Apart from the huge number of only slightly refreshed models of leading brands, we also found a very interesting Mercedes stand at the Stuttgart fair. In addition to the multitude of models that are ideal as a tug for a caravan , the manufacturer also showed an interesting version of the V class - Marco Polo . It is equipped with a lifting roof made of plastic , thus increasing the usable space inside. Marco Polo can be successfully used as a family or company car on a daily basis, and on weekends, we can transform it into a bedroom for two . Another proposition for avid travelers is a truly expedition motorhome built on the basis of a Mercedes Zetros . Designed for driving in extreme conditions , this vehicle runs on powerful off- road tires . Its running gear has received numerous electronic and mechanical systems that facilitate overcoming difficult obstacles. The interior, on the other hand, presents the level of luxury, road mobile homes. We will find there a fully fledged bathroom, kitchen and sleeping places . Additionally, we have our own power generator at our disposal.
The January CMT fair gathers the world's leading producers. Thanks to this event, we can predict with high probability which brand will dominate in the coming year.
I follow the latest trends in the automotive industry, not only in caravanning
Enjoyed reading this article? Share it!