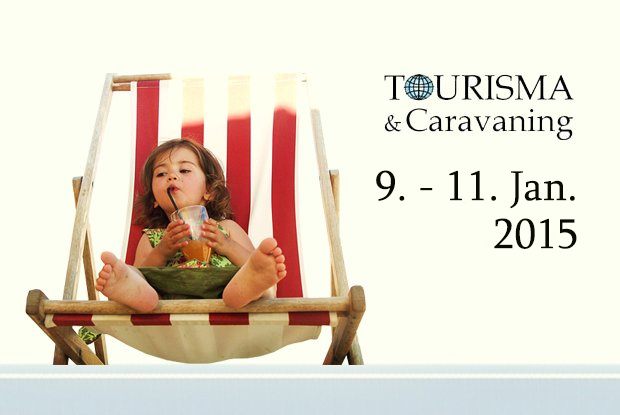 At the beginning of 2015, a great exhibition dedicated to tourism and leisure will take place in Germany - Tourisma & Caravaning Magdeburg 2015. The fair will be held from 09/01/2015 to 11/01/2015 at the Magdeburg Exhibition Center.
In the case of Tourisma & Caravaning, you can safely talk about tradition, as they have been organized since 1992. Every year, thousands of people from all over the world come to Magdeburg to learn about a wide range of the latest products and services in domestic and foreign tourism. The organizer of the exhibition is Expotec GmbH, the company was founded in 1995. Since 2002, he has been a member of the AUMA (Fairs and Exhibitions Association of the German Trade Fair Industry).
Fair program
During the Tourisma & Caravaning Magdeburg 2015 fair, over 120 exhibitors will present their offer in the field of tourism and recreation. This is an event of international importance - both the exhibitors themselves and the fair guests come from all over the world. Among the services that will be available during the meetings, there are offers for urban and recreational trips as well as trips for the purpose of undergoing wellness treatments. The scope of the presented services includes individual and group trips (including family trips, for couples and singles), bus and plane trips, as well as cruises - including exclusive cruises to the Caribbean.
Offers are tailored to each type of recipient. An ideal option will also be found by those who prefer to take care of the accommodation themselves - they will be able to look at models of caravans and motorhomes. The services of tour operators, travel agencies, hotels and campsites will also be presented. During the fair, people planning holidays will be able to take advantage of individual advice.
The exhibition program also includes an offer for sports enthusiasts. Those who like to spend their free time actively will be able to learn about new trends in the industry (including models of bicycles and boats).
Tourisma & Caravaning Magdeburg 2015
Tourisma & Caravaning Magdeburg presents the trends that will apply in the upcoming tourist season, as well as news from the caravanning industry. A number of attractions and entertainment are also planned as part of the fair. Among other things, there will be a lottery with prizes and musical performances. In addition, guests will be able to watch presentations of places recommended for holidays. Perhaps it is here that they will find inspiration for a holiday trip.
A writer by profession, a passion of a cat. One day he will see what is behind the Urals - good to Vladivostok. So far, when he can, he enjoys the sun of the countries of southern Europe. And it's also fun;)
Enjoyed reading this article? Share it!