Caravan Salon Düsseldorf 2021 - the industry window to the world celebrates its 60th anniversary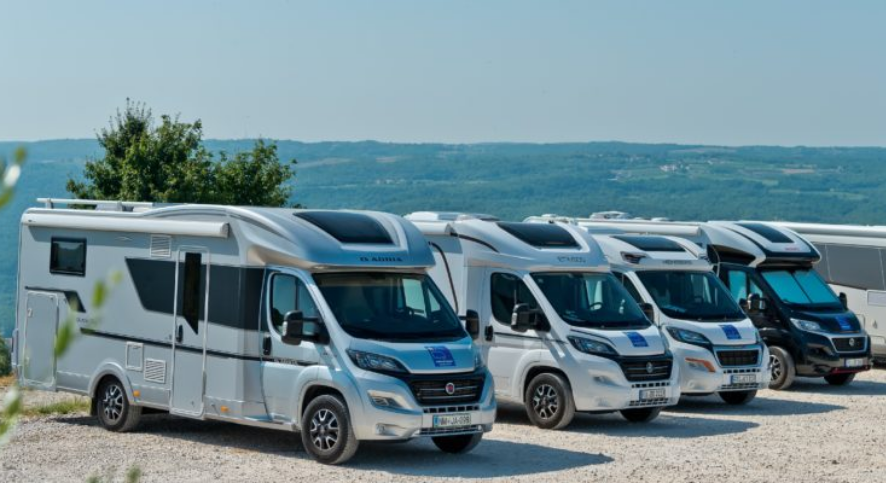 In just two weeks, on August 27, 2021, the largest tourist and caravanning fair in Europe will open. Every year, Düsseldorf is a place for presenting new products, meetings of professionals and enthusiasts. Interestingly, the fair will be held for the sixtieth time. The first edition, organized in 1962, gathered 61 exhibitors from 8 countries on 15,000 square meters, and the number of visitors amounted to 34,500 people.
The record confirming the boom in the industry was set in 2019, when as many as 645 exhibitors from 31 countries presented their products on 214,000 square meters in 13 halls. There were as many as 270,000 visitors back then!
Rich offer despite the pandemic
Due to the pandemic limitations and the pandemic-related fears of visitors, last year's edition was more modest than usual, and the lack of representation of many major brands on the market and sanitary restrictions translated into less interest than before (107,000 visitors). The organizer of the fair then focused on the use of virtual tools to enable interested parties to participate in conferences and presentations of new products. A similar, hybrid formula, this time more developed, is to enable virtual participation and establishing new contacts with people from all over the world. Importantly for "physical" participants, sanitary rules will also be strictly adhered to this year, and the entry to the fair is to be confirmed by vaccination, negative test or confirmation of recovery from COVID.
There will NOT be any on-site ticket offices and admission will be based on tickets booked online.
The fair will last 10 days, and the first day is reserved for professionals and journalists.
As in previous years, the novices were not forgotten. In hall 12, new adepts can find out and watch something at the "StarterWorld" exhibition.
Although some producer groups (eg HYMER / Dethleffs / Carado) resigned from participation in the event, however, those interested in buying new vehicles or establishing business relationships will definitely have a lot to choose from.
Tourist regions and Polish accents at the fair
In recent years, fairs for tourist regions and camping sites (Travel & Nature) and equipment (Equipment & Outdoor) have been held at the same time - this year they have been "incorporated" and constitute an integral part of the Caravan Salon. These exhibitions can be found in hall number 3.
During the fair, you will be able to see the offer of Polish companies operating in the camping construction industry - Wavecamper , Elcamp (Globe Traveler), Affinity, Wanderer, Balcamp and Azimoo Expedition will present their new products.
More information on the organizer's website: www.caravan-salon.com
I feel best in the form of trade fairs and meetings with enthusiasts. Technical freak. In my life I have dismantled many motorhomes for the first time. Fan of large vehicles, mountain biking and traveling without weight and financial restrictions. At CampRest, I am responsible for all publications on automotive topics.
Enjoyed reading this article? Share it!