XX National Caravanning Rally "Wilczyn 2015"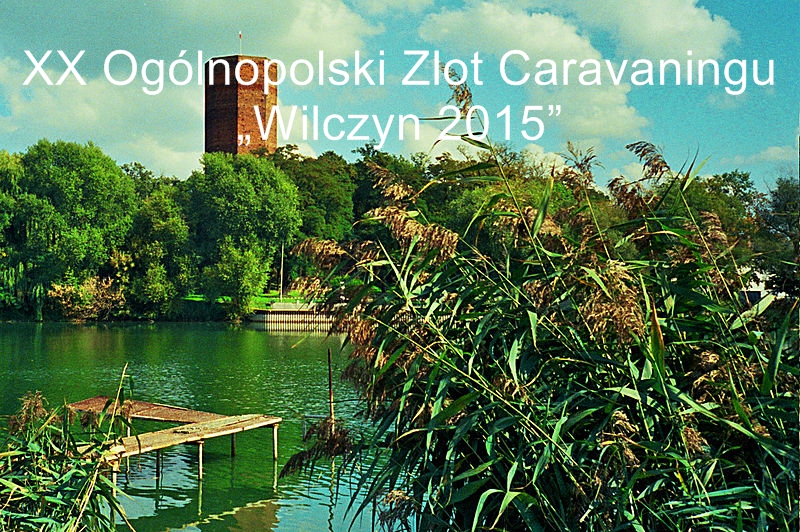 The 20th National Caravanning Rally "Wilczyn 2015" will be held in June. The organizers of the congress invite those willing, among others for dancing, pea soup and beer, and for a trip to the Mouse Tower.
June will be abundant not only with opportunities for caravanning enthusiasts to meet, but also with opportunities to relax in places far from the hustle and bustle, with clean air and birds singing instead of smog and horns. Such a place is, among others Wilczyn, a charming town in the Greater Poland Voivodeship. It is situated by the Wilczyńskie lakes, in the vicinity of the Powidzki Landscape Park, the Archaeological Open-Air Museum and bicycle routes. In this beautiful region, on June 4-7, 2015, the 20th National Caravanning Rally "Wilczyn 2015" will be held.
Program of the 20th National Caravanning Rally "Wilczyn 2015"
The admission of crews will start on Thursday 4 June at 16.00. It will be a day of getting to know each other and having fun in subgroups. In other words, full integration of the rally participants.
The next crews will be accepted on Friday, June 5 from 9.00 to 17.00. Those who have already made themselves at the campsite will have their time between 2 p.m. and 4:30 p.m. eating pea soup and drinking beer. The official opening of the rally is scheduled for 17.00. The day will end with dancing.
On Saturday , June 6, participants will visit Kruszwica and the Mouse Tower with a guide (PLN 35 / person) or go on a cruise. The willingness to participate in the trip should be indicated on the application card or reported to the rally office on the day of arrival. Later in the day there will be games and competitions, and at 7.00 p.m. the fun will begin by the fire (with roasting sausages).
On Sunday, June 7, participants will go on a walking trip to the Archaeological Open-Air Museum, where they will see a combat show. At 2 p.m. the winners of the competitions will receive their prizes and the rally will end.
Let's meet at the campsite in Wilczyn
Rally participants will meet at the Municipal Sports and Recreation Center, at ul. Karolkowa 39A. GOSiR Wilczyn offers 63 positions with access to electricity, equipped with a sanitary pavilion and an individual fence with a tourist kitchen. It also has 11 brick summer houses. A day stay in a 3-person house costs 115 PLN, in a 4-person house - 135 PLN, and in a 5-person house - 148 PLN.
Guests can use a guarded bathing beach with a beach, a small gastronomy network, a sports field and a tennis court. There is also a guarded parking lot.
How to apply?
People interested in taking part in the rally should register by May 15, 2015 . Crews associated in federations or caravanning clubs pay PLN 200, and non-members PLN 220 (max 2 adults and 3 children under 18). An additional person pays PLN 70 - transfer to the account of the Kalisz Camping and Caravanning Club "CALTUR" in Kalisz.
The number of places is limited, so please register and make payments by this date. Later, the organizers do not guarantee the possibility of participating in the rally.
A writer by profession, a passion of a cat. One day he will see what is behind the Urals - good to Vladivostok. So far, when he can, he enjoys the sun of the countries of southern Europe. And it's also fun;)
Enjoyed reading this article? Share it!