5 reasons why a camping holiday in Italy is the perfect solution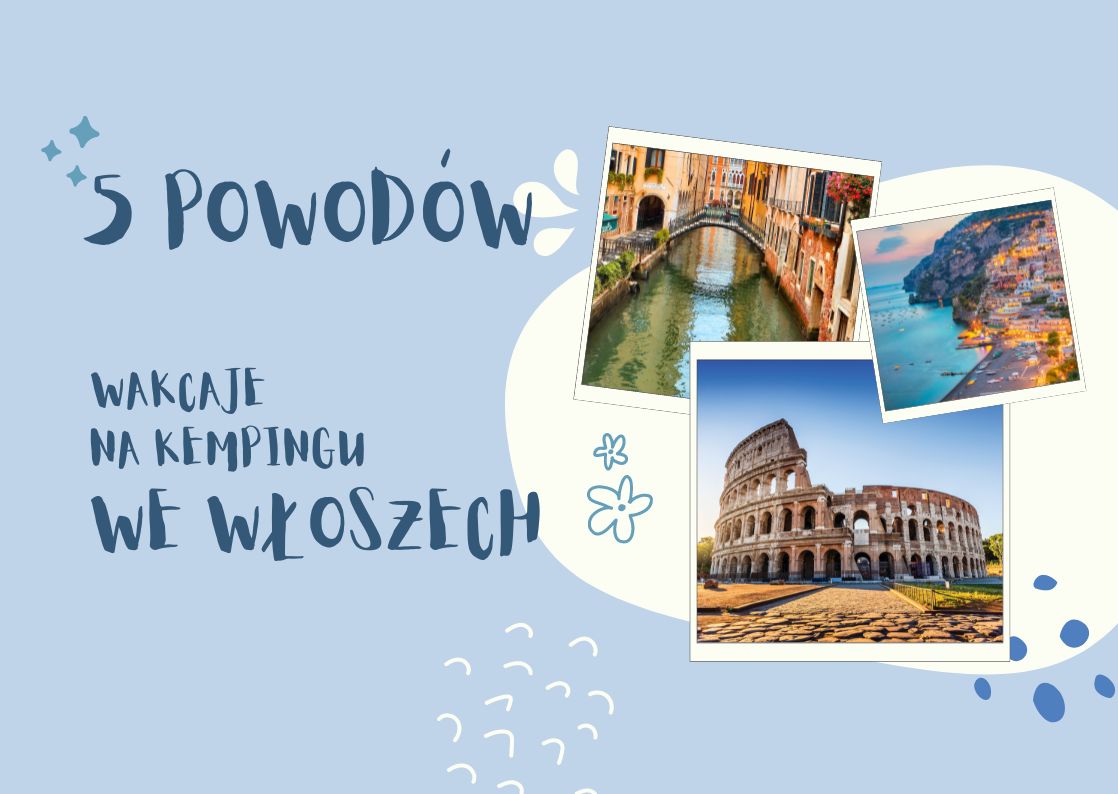 Camping holidays are an extraordinary experience that allows us to be in close contact with nature, freedom and comfort at the same time. If you are wondering where to spend your summer holidays in Italy, you will find many reasons to choose a campsite. Here are five key reasons why a camping holiday in Italy is a great option.
First, nature and beautiful landscapes in Italy
Italy is a country of exceptional natural diversity. From the picturesque shores of the Mediterranean to the majestic mountains of the Apennines, Italy offers spectacular landscapes. By choosing a campsite in Italy , you can enjoy beautiful views, walk along forest paths, discover charming lakes and swim in crystal clear seas and lakes. The proximity of nature allows us to relax, cut off from the everyday hustle and bustle and recharge our batteries.
Secondly, the wealth of culture and history
Italy is a real museum of European culture, full of monuments, monuments and historic cities. At a campsite in Italy, you can benefit from a convenient location to visit places such as Rome, Florence, Venice and Naples. Walking through the narrow streets, admiring ancient ruins and masterpieces of art, we can delve into the rich history of this country.
Third, Italian cuisine
When we think of Italy, we cannot forget its culinary heritage. Italian cuisine is extremely tasty and loved all over the world. At campsites in Italy you will often find restaurants and bars that serve authentic Italian dishes such as pizza, pasta, risotto, fresh seafood and delicious desserts. We can also visit local markets and grocery stores to try fresh regional produce.
Fourth, outdoor activities
Italy offers countless opportunities for active outdoor activities. Regardless of whether we are lovers of water sports, mountain climbing, hiking or cycling, we will find the right places and infrastructure at the campsite to pursue our passions. We can dive in beautiful bays, surf the waves of the Adriatic, admire the views from the mountain peaks or just enjoy a picnic by the lake.
Fifth, the atmosphere and camping community
When choosing a campsite , we not only enjoy the charms of nature and available attractions, but also interact with other travelers. The camping community in Italy is usually friendly and open. We can spend evenings with good wine, share experiences with other people and even make new friends. This is a great opportunity to exchange travel stories and inspirations.
A camping holiday in Italy is not only a time to relax, but also an opportunity to discover the beauty of this country. Whatever our interests, Italy offers us unforgettable experiences. The proximity to nature, the richness of culture, the taste of Italian cuisine, the outdoor activities and the camping atmosphere make the choice of a campsite in Italy the perfect solution for those who are looking for an authentic and unique holiday experience.
We have created the CampRest portal for people who value freedom and travel on their own.
Enjoyed reading this article? Share it!