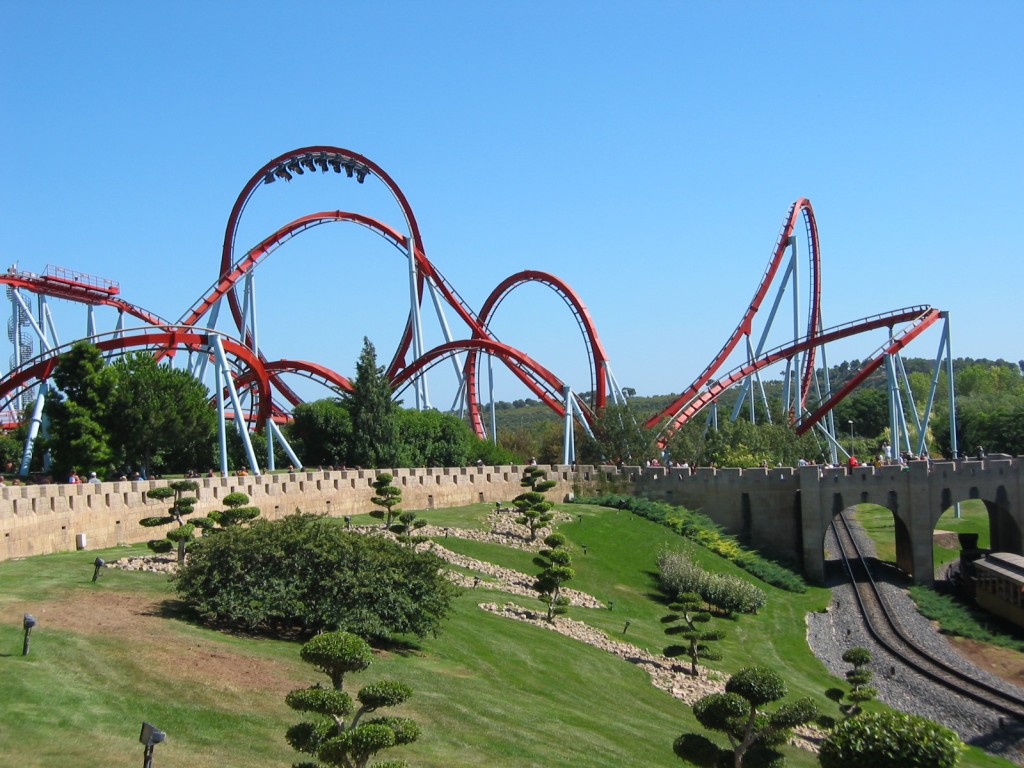 The largest amusement park in Spain is located just off Salou, a resort loved by water sports enthusiasts and families with children. The resort full of attractions has for years attracted tourists to the Costa Dorada - not only the British, encouraged by the proximity of the airport.
A dozen or so kilometers from Tarragona and several dozen from Barcelona is Salou, by many called the tourist capital of the Gold Coast. It does not seem exaggerated to call it the pearl of the Costa Dorada, especially when you look at the number of shops and shops, restaurants and hotels that thrive in the resort. When we add to this the pride of the town - the beautiful Playa de Llevant, approx. 1200 meters long and approx. 70 meters wide - multimedia fountains where crowds stand with open mouths and great conditions for sports (not only water sports), we will understand why Salou is so crowded.
The pearl of the Costa Dorada
Salou offers so many attractions that it is difficult to identify the most important ones. Most of all, it is loved by young people, attracted by the number of clubs where you can party until you drop. In the vicinity of the city, there is Port Aventura , the largest in Spain and the sixth largest amusement park in Europe. It is divided into several thematic lands, and its main attractions include Dragon Khan - the largest roller coaster in Europe.
The resort also tempts with sandy beaches with a gentle descent to the sea, so families with children are the second group that loves it. The shore is shallow and the water is clean ( Blue Flag status ).
Vacationers in Salou can practice kitesurfing, windsurfing, diving, water skiing, sailing (we can rent equipment, among others, at Playa de Cala Font), as well as take advantage of the possibility of a banana ride or a boat trip.
Salou and surrounding beaches
Playa de Llevant is open to all tourists, including the disabled, who can take advantage of the numerous amenities. The main beach of the resort also has a special corner for children, where they can play with their peers. There are also beach and sports equipment rentals.
The second most popular beach for tourists is Poniente , a natural beach with powder-like sand. It has a playground for children, an exceptionally gentle descent to the sea, and a separate bathing area where the little ones can splash in the water at will.
Not far from the center of Salou, there is Playa de Eld Capellans , a small beach with a well-developed infrastructure. She also has sports equipment rentals.
Playa de Cala Llenguadets is located in a picturesque cove, it is romantic and intimate, and the lush vegetation surrounding it allows you to relax and calm down. To paraphrase King Julian, you have to bother with it - we can get there only on foot, similar to Playa de Penya Tallada .
Also worth visiting is Playa de Platja Llarga , a beach by Tarragona surrounded by pine trees. In addition to sports and beach equipment, it offers the possibility of renting a hammock. It is home to Càmping Platja Llarga , a family campsite that you can bring your dog to.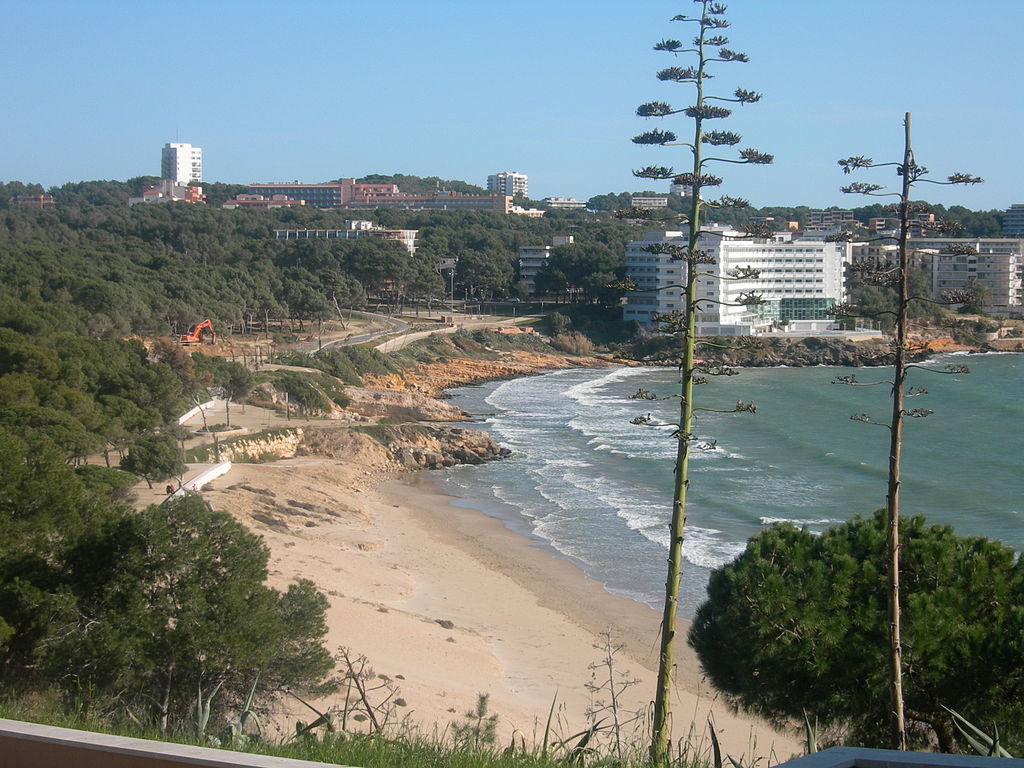 Where to stay in Salou?
As you can see, lovers of sleep in their own motorhome do not have to worry about looking for accommodation. There are several campsites in the area around the resort and in Salou itself, including Camping La Siesta . Depending on the season, we will pay from 28 to 69.50 euro per night for a stay of 2 people, a place for a vehicle and access to electricity.
In the tourist center of Catalonia, no one will be bored. There are basketball, volleyball and football fields in the resort, tennis courts, golf courses and a municipal swimming pool are also available to tourists. The water is very warm and the sand is clean and loose - what more could you want?
A writer by profession, a passion of a cat. One day he will see what is behind the Urals - good to Vladivostok. So far, when he can, he enjoys the sun of the countries of southern Europe. And it's also fun;)
Enjoyed reading this article? Share it!